IR STRATEGIES S1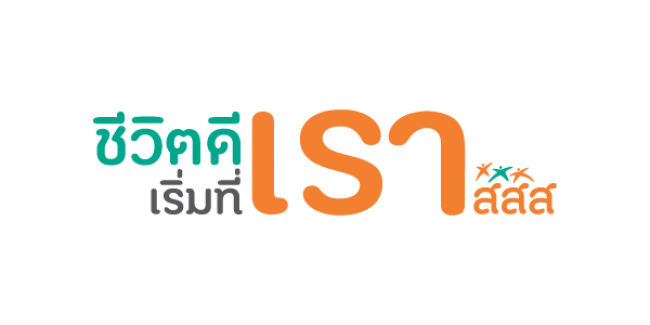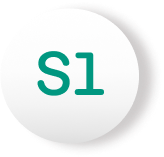 STRATEGY: TO BUILD PARTNERSHIP AND DEVELOP SYNERGISTIC COLLABORATIONS WITH 
INTERNATIONAL STRATEGIC PARTNERS


United Nations' Resident Coordinator inThailand, Ms Gita Saphawal, has recently been in an official visit to Thai Health Promotion Foundation for a discussion with the organisation's executives.. May 29, 2020 – A delegation of United Nationsin Thailand led by Ms Gita Saphawal has paid an official visit to ThaiHealth office. On hand to welcome the delegation were Dr Khamnuan Ungchusak, Board Committee Member; Dr Supreda Adulyanon, CEO; Dr Pairoj Saonuam, Assistant CEO; and Dr Nuttapun Supaka, Director of Partnership and International Affairs Section. The talks involved an exchange of information on the updates of coronavirus direction development, ThaiHealth's roles in dealing with the pandemic in the current phase and the next phase, and ThaiHealth's support towards social enterprises in an effort to alleviate economic and social problems caused by the coronavirus crisis. The two organisations also sought to tighten bilateral collaboration in order for Thailand to achieve Sustainable Development Goals in various agenda. Having learnt about ThaiHealth's roles and its success in promoting health in Thailand, the United Nations also voiced an affirmation on its pursuit to propagate ThaiHealth's best practices and successful models in developing countries across the globe in the form of South-South Cooperation.
Oct 8, 2019 – ThaiHealth, led by Dr Phairot Saonuam, Director of the Healthy Lifestyle Promotion Office; Dr Kachirat Prak-Eko, Director of Health System Development Support Office; Mr Rangsan Munkong, International Relations Specialist; and a team of specialists, welcomed Dr Christopher Exeter, Advisor to the National Health Service of the United Kingdom (NHS-UK); Ms Vitoria O'Callaghan and Ms Ravipha Chuangweluwan, Commercial Advisors to the Prosperity Fund at British Embassy in Bangkok. The British delegation visited and discussed with ThaiHealth on the cooperation of healthy lifestyle promotion especially in the areas of prevention and control of non-communicable diseases (NCD) under the Better Health Program, which is a part of the UK Government's Overseas Development Assistance (ODA) policy, where Thailand is one of the 8 sponsored target countries. The fruitful results of the discussion were: 1) an understanding between the two organisations in terms of objectives, missions, strategies of work (by discussing in the strategic framework of the mountain-moving triangle) as well as the scope and progress of the Better Health Program cooperation; 2) the NHS-UK created a linkage between ThaiHealth and responsible persons at the Better Health Program, which can support ThaiHealth in many aspects. The focal points are namely Dr Phairot Saonuam, MD, Director of the Office of Healthy Lifestyle Promotion who supervises the issues...
Sep 25, 2019 – ThaiHealth's 5th Division and International Relations Department welcomed a delegation from Japan Sport Council in a study visit to ThaiHealth, with an objective to better understand about the work of promoting physical activities in the local level. The Japan Sport Council, who first conducted study visit to ThaiHealth in 2016, visited ThaiHealth again this time to improve the two counterpart's cooperation on the promotion of physical exercises. ThaiHealth, in this round, has proposed an improved definition and complete framework of physical activity promotion, which concerns boarder framework and involves more people. In this visit, ThaiHealth also shared its success stories in its effort of promoting physical activities and the bigger framework of healthy lifestyle promotion. It has been confirmed that Japan would put stronger emphasis on physical activities in local level after 2020 Olympics. In this regard, Dr. Phairot Saonuam, Director of the 5th Division of ThaiHealth, welcomed the visiting delegation and delivered a speech on the work to promote physical activities among its network partners. The Japanese delegation was very pleased and expressed interest in adopting the idea and upgrade it into policy in Japan accordingly.
September 3-5, 2019 – The office of Partnership and International Affairs welcomed 6-strong delegations from the Singapore Health Promotion Board (SHPB) in a study visit organised as part of the Memorandum of Understanding (MoU) concluded between ThaiHealth and Singapore Health Promotion Board in 2019, with the objectives to exchange knowledge and best practices of the two organisation's past missions in order to strengthen partnership and cooperation in pushing policies to eradicate NCD risks in both Thailand and Singapore. During the study visit, the two counterparts engaged in two main activities:              Study visit by SHPB to ThaiHealth in Thailand under topic of mobilising social power through social marketing, public health community volunteers, and knowledge exchange. (September 3-5, 2019) Study visit by ThaiHealth to SHPB in Singapore under topic of promoting healthy lifestyle in communities, containing the risks of NCDs through information technology and knowledge exchange. (to be organised in March 2020, date to be announced) On September 3, 2019, ThaiHealth's international affairs team led by Mr Rangsan Mankhong and Ms Thanyaphat Chumkamolthanat led the Singaporean delegation to a study visit of public health volunteer system under administration of the Bangkok Metropolican Administration and the National Health Security Office at 67th Public Health Service Centre in Thaweewatthana district. The...
             August 19-22, 2019 – Acting Director of Partnership and International Affairs office of ThaiHealth, Dr Nathaphan Suphaka, participated in the 2nd International Health Promotion Conference: Moving towards Healthy Universities in Asia in the Philippine capital of Manila. The international conference was a part of the Memorandum of Understanding between ThaiHealth and AUN-HPN and was jointly held by AUN-HPN members – International Health Promotion University and the University of Philippines. It was organised under a mission to urge universities and health promotion agencies in Southeast Asia to exchange information, strengthen the health promotion network, and discuss the role of universities in promoting good health in their respected communities. The conference also saw a demonstration of health promotion researches from participants. Around 348 participants from 12 countries gathered together in this international conference to discuss the following issues: rn Health promotion in ASEAN universities. rn Teaching and learning of health promotion subjects. rn Health promotion – from researches to policies. rn Health promotion support projects in universities. rn In addition, a total of 48 students' poster presentations, 57 research oral presentations, and 10 topics in plenary session were shown at the international conference.              Dr Nathaphan Suphaka was also honoured as a guest speaker...
            ThaiHealth (by the Social Risk Factors Control Support Bureau and International Affairs Office) joined hands with the World Health Organization (WHO), Ministry of Public Health, and Royal National Lifeboat Institution of the United Kingdom in organising the Southeast Asia Regional Meeting on Drowning Prevention during July 29-31, 2019. Present at the conference were representatives from the WHO member countries in Southeast Asia (WHO-SEARO), and Western Pacific Region (WHO-WPRO), experts from international organisations, as well as Thai observers. A total of more than 100 people from 16 countries gathted at the AETAS Lumpini Hotel and the ThaiHealth Learning Centre, Bangkok Drowning is a leading cause of youngsters' death especially among children under 15 years of age. In 2016, there were 322,000 deaths by drowning worldwide. Deaths often occur to children who are the future of society. Of these, 60 percent occur in the Asia-Pacific region. It is considered a public health problem that affects the quality of life in countries around the world. Thailand, by the Ministry of Public Health, has used this forum to present the success of integration of preventive measures of the relevant ministries and related sectors. Under the MERIT MAKER strategy, over the past 10 years, the number of children's death by drowning has reduced from 1,500 in...