IR STRATEGIES S4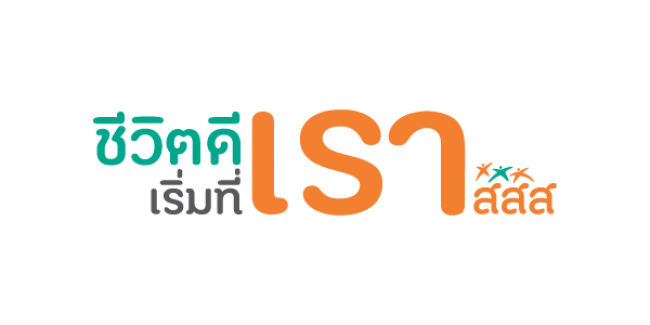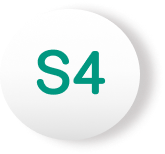 STRATEGY: TO BROADEN AWARENESS OF
THAIHEALTH'S ROLE, WORKING MODEL AND ITS 
CONTRIBUTION ON INTERNATIONAL STAGES


Thai Health Promotion Foundation (ThaiHealth) has welcomed the World Health Organisation (WHO) international expert panel led by Dr Samira Asma, WHO Assistant Director-General, in the preparation for public health emergencies and universal health. Dr Supreda Adulyanon, ThaiHealth CEO, welcomed Dr Samira Asma (three from left), WHO Assistant Director-General; and WHO international expert panel, for a discussion on Universal Health and Preparedness Review (UHPR), at ThaiHealth Office in Bangkok on April 29, 2022. The WHO visit to ThaiHealth was also joined by WHO international expert panel comprising of Director of Country Strategy Support, Dr Shambhu Prasad Acharya (far left); and WHO Regional Advisor of Human Resources for Health division from WHO Southeast Asia Regional Office (WHO-SEARO), Mr Ibadat Dhillon (fourth from left). The panel discussed and exchanged information on ThaiHealth's roles and work during the height of the coronavirus pandemic. rn
The Thai Health Promotion Foundation (ThaiHealth) has joined hands with the Ministry of Labour and LINEMAN in the setting up of a delivery rider health promotion network in an effort to incubate community leaders for a healthy environment among the freelancers and to develop healthcare guidelines to achieve equilibrium in health. ThaiHealth's Director of Health Promotion for Vulnerable Populations, Mrs. Porranee Poobrasert, said that following a career style that has changed greatly and the importance of health promotion, ThaiHealth is planning to improve the life quality of informal workers by working alongside the Ministry of Labour to assess the career situation of informal workers. The coalition has appointed Dr Thani Chaiwat from Chulalongkorn University's Faculty of Economics to assess the situation and draft up a "Fair Work" policy proposal in order to protect Thailand's informal workers in 3 areas: 1) Policy proposals for fair work and agreement, the enforcement of fair contracts or agreements, the establishment and a release of Fair Work Standards to promote operational and financial literacy of informal workers. 2) Policy proposals of Fair Reward for platform worker welfare fund, establishing a minimum hourly wage standard, measures to protect platform workers or other types of informal workers, especially workers who are in similar occupations in the future. 3) Policy proposals for fair competition including the promotion...
Thai Health Promotion Foundation (ThaiHealth) and StopDrink Network (SDN) have kicked off a campaign for the promotion of "Non-Alcohol Happiness Culture", firstly by piloting its campaign in Si Sa Ket, establishing a model area for non-alcoholic cultural events which is believed to help Thai people save more than 140 million baht by cutting down alcoholic drinks in cultural ceremonies, while hoping to attract communities across the country to adopt the well-being society principles. On a visit to Tambon Siao, Phi So Suwan district of Si Sa Ket, ThaiHealth, together with SDN followed up with the plan to empower the local people in their quest to reduce and quit drinking alcoholic beverages through non-alcoholic merit-making ceremonies. The project aimed to use the community power to alleviate alcohol-induced problems in the area in the hope of bringing the success story to implement the very campaign nationwide. ThaiHealth Vice Chairman of the first Executive Committee, Mr Srisuwan Khuankhajorn, said that alcoholic is an important factor that cause many losses in life — domestic violence, sexual harrassment, and brawls. ThaiHealth and SDN are working hard to change the values in the society through building cooperation with local administrations,  provincial governments, and the policy sectors. Under the alcohol and narcotics control plan, ThaiHealth plans to implement the project in accordance with 5...
ThaiHealth and the Department of Pollution Control are pushing the draft of the Clean Air Act on the legislative level in an effort to effectively address the country's air pollution problem, notably the PM 2.5 dust particles. Thai Health Promotion Foundation (ThaiHealth), in collaboration with the Department of Pollution Control, Ministry of Natural Resources and Environment, has organised an online panel discussion on 'Clean Air Act'. The panel discussion was joined by representatives of government, academic, educational, politic, and private sectors, with notable personae such as MP Supachai Jaisamut from Bhumjaithai party, MP Pada Vorakanon from Palang Pracharath party, MP Chakraphol Tangsutthitham from Pheu Thai party, MP Nitipon Piwmow from Move Forward party, and MP Pimrapee Phanwichatikul from Democrat party. ThaiHealth CEO Dr Supreda Adulyanon said that the air pollution caused by dispersal of PM 2.5 dust particles has been considered a worrisome issue in Thailand for more than a decade. According to air quality monitoring data collected by the Centre for Air Pollution Mitigation (CAPM), all regions of Thailand are affected by the widespread PM 2.5 dust particles. On top of the crisis, the country's northern region is affected by 166 micrograms per cubic metre of such dust, 11 times higher than the World Health Organisation's level of 15 micrograms per cubic metre. In the past, ThaiHealth has...
Deputy Prime Minister Anutin Charnvirakul has praised Thailand's next generation for their creativity in their inventions aimed at minimising health risk factors as Thai Health Promotion Foundation (ThaiHealth) announced the results of the Prime Minister's Award for Health Promotion Innovation 2021, with the top innovation awards going to a depression screening application for adolescents from International School Bangkok, and a helmet disinfecting machine from Navaminthrachuthit Vocational College Bangkok. Jan 31, 2022 — Deputy Prime Minister Anutin, together with ThaiHealth foundation president, delivered a celebratory speech at the award ceremony of the Prime Minister's Award for Health Promotion Innovation 2021 co-organised online by ThaiHealth, Why I Why Foundation, and strategic network, praising the innovations created by every participating teams of student who creatively invented health promoting innovations that can be used to address several health-related problems in different areas of the country. He also praised ThaiHealth for its young generation incubating programme, saying that these innovations will serve as a good foundation — starting from within individuals, communities, and larger societies — for health promotion works in the national level. ThaiHealth expert committee member, Dr Soranit Siltharm, said that although out of 362 participating teams, the 20 award-winning teams have overcome lengths of obstacles caused by the coronavirus pandemic. He also added that all participants have successfully learnt...
Thai Health Promotion Foundation (ThaiHealth) has revealed that according to a study, that many Thai people are still at risk of dying from non-communicable diseases (NCDs), notably cancer, and the reduction rate will not be met by the previously-set Sustainable Development Goals within 2030, while campaigning to eradicate 5 risk factors of alcoholic beverages, cigarettes, lack of physical activities, nutrition, and air pollution, to prevent further premature deaths caused by NCDs. In the collaboration between Burden of Disease Program Thailand (BOD) and the International Health Policy Program (IHPP), Ministry of Public Health, and World Health Organisation's Country Cooperation Strategy on NCDs (WHO-CCS NCDs), Division of Non-Communicable Diseases, Department of Disease Control, and ThaiHealth, BOD Programme Manager Dr Kanitta Bundhamcharoen said the working group had conducted a study on premature deaths of Thai people in their 30-69 years of age caused by NCDs in 4 groups: coronary disease, cancers, diabetes, and chronic respiratory diseases between year 2000 and 2018, and a forecast of death rate in 2025 to 2030, under an effort to reduce the rate to one-third within 2030 according to the Sustainable Development Goals. The study has indicated that the premature death rate is in a slight downtrend — with men having greater risks than women. Dr Kanitta voiced concerns that the rate of premature death...