HEALTHY CHILD, YOUTH, AND FAMILY PROMOTION PLAN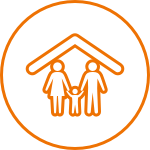 HEALTHY CHILD, YOUTH, AND FAMILY PROMOTION PLAN
The situation and problems for each group differs. For example,

infants (newborns- age 5)

may experience development that is not age-appropriate, such as, disability at birth, or malnutrition. These problems show a trend of increasing severity, which can affect the quality of life of Thai people in the long term. Despite,

school-age children (ages 6-14) having the advantage to an education, they still

face problems with unhealthy food consumption and malnutrition. Moreover, an urban society has caused Thai family structures and lifestyles to change. More members of the family are required to earn a living to sustain the family unit, with the proportion of families with two income earners on the rise. As a result, families are facing a decrease in family time and quality of family relationships.



A survey by the National Statistical Office from 2006 to 2012 showed a decreasing trend of children and youth living with their parents due to relocation to other provinces for work or as a result of divorce. A survey of how primary schoolchildren used their time from 2008 to 2012 found that children were more likely to spend time on the internet, at tutoring sessions, or at friend's home instead of with their parents or senior relatives. The survey also found an increasing number of

teenagers and youth (ages15-24),

who were experiencing physical, mental, and emotional changes, and some developed inappropriate behaviors such as tobacco use (cigarettes), alcohol consumption, illicit substance use, and unsafe sexual intercourse.
1) Emphasis will be placed on family health, and child health in each age group. Directions, targets, and strategies fall under a 10-year timeframe, and are directed toward work implementation according to ThaiHealth's role in the Healthy Child, Youth, and Family Promotion Plan.

2) Offensive work implementation strategies to create leverage points and sustainability in existing systems, with cooperation from strategic partners and networks. Rapid and meaningful strategic communications are used to create social awareness about urgent and current issues.



3) Increase the value of academic output through analyses and syntheses of various forms, models, manuals, and other tools produced.



4) Support tertiary education institutions to develop research and academic work, and to link partnership networks for the development of children, youth, and families.



5) Setting work mechanisms under the Healthy Child, Youth, and Family Promotion Plan, and linking with networks in other plans and academic projects.



6) Promotion and development of family health, as the family is an important target group and an important institution for developing quality of life of populations in all age groups under existing plans. Joint targets have linked area-based work to ThaiHealth results, directions, and associated 10-year strategies.
HEALTHY CHILD, YOUTH, AND FAMILY PROMOTION PLAN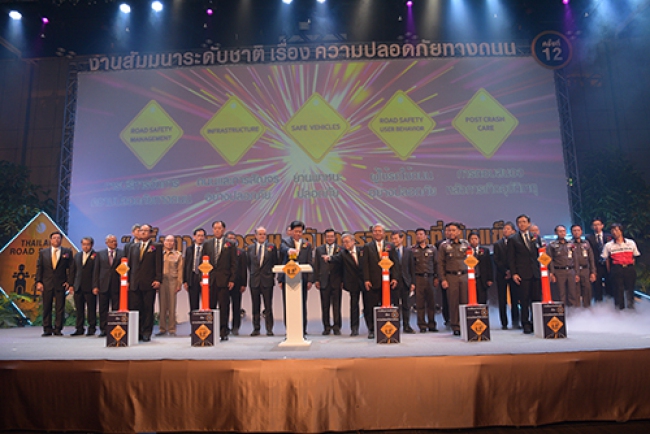 The "Seven Dangerous Days" of road safety have passed and the results did not look sufficiently good. This has made us look back to the 2013 report of world road safety where 38.1 per 100,000 died from road accidents. This figure indicates that Thailand's death rate is on the world's top three. This signifies that road accident adversely hinders livelihood, economy, and the country's development. It is, therefore, necessary for serious collaboration among several sectors of the society. The media and the press are an important part of the solution mechanisms. The 12th national symposium on road safety organised under concept of "Half a decade of Serious Suppression" led by Dr Udomsin Srisaengnam, ThaiHealth advisor, has touched the role of the media on the tackling of road accidents. Dr Udomson said that the media shall spread the words to the general public for the benefit of the society. So this is believed to be the main drive to help reduce Thailand's road accidents. However, it is noticeable that media activities that involve "investigative journalism" are scarce. Dr Udomsin reiterated, if the media only report the news about road accidents without investigative portion where culprits and responsible parties are sought, while presenting ways to prevent future events, creating awareness of safety to the public. He also said that we...