Thai Health Promotion Foundation (ThaiHealth)

is an autonomous government agency established by

the Health Promotion Foundation Act in 2001.​
"All people living in Thailand have capability and live in society and environment conducive to good health."​
Thai Health Promotion Foundation (ThaiHealth) is an autonomous government agency established by the Health Promotion Foundation Act in 2001.

​
By

"All people in Thailand,"

it is meant that every person in Thailand, regardless of one's race or nationality, is included in ThaiHealth's vision.​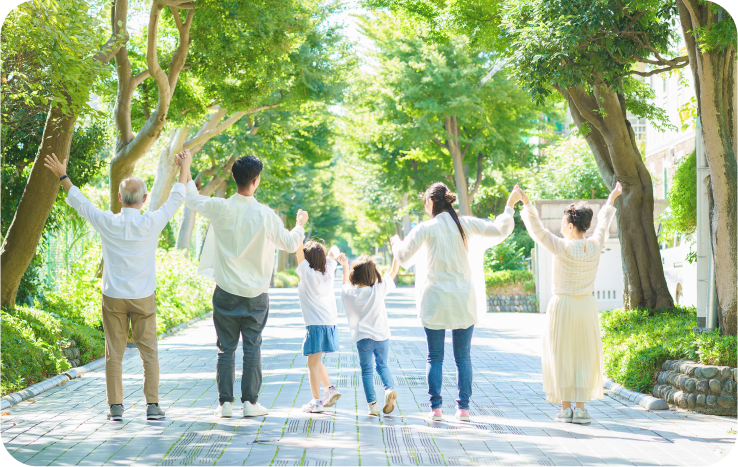 UPDA

TES ON HEALTH PROMOTION
Thailand is the second-largest tobacco-leaf producer in the ASEAN and the 16th in the world. According to the Tobacco Authority of Thailand, there are roughly 75,000 tobacco farmers across the country. Aree Sunlem, a 60-year-old villager of Baan Ta Pae Nua, in the southern province of Satun, used to be one of them. In the past, he usually rolled a cigarette smoking several times a day. Thanks to the Muslim Thais Well-being Promotion Foundation, he has completely quit smoking. In addition, he has also turned his tobacco farmland into a vegetable farm growing morning glory, cucumber, and eggplant on a rotational basis. Mr. Sunlem is one of the many people in Muslim communities in the South who joined the foundation's project. Since 2018, he has switched from growing tobacco to other viable crops for the good health of his family and community. introducing crop diversification Studies show that the smoking rate in Muslim communities, particularly in the South, is high. This prompted the Muslim Thais Well-being Promotion Foundation to launch a  project in communities that will impact tobacco use and also support the livelihood of the tobacco farmers. According to Dr. Isra Sarntisart, Chairman of the Muslim Thais Well-being Promotion Foundation, he and his team have conducted a pre-survey on tobacco cultivation in the pilot communities. They found that there...
Dr. Prakasit Kayasit Deputy Manager of Thai Health Promotion Foundation Acting Director of Organizational Health Promotion Section    How to be called a "livable local community" is the key topic that the network has been working on for over 14 years in a bid to jointly create livable local communities in Thailand. Since 2009, Thai Health Promotion Foundation (ThaiHealth) led by the Organizational Health Promotion Section has been working following the plan by empowering, strengthening and enhancing local administrative bodies, community leaders, social group and local governmental units for driving a local community operational system to become a "Joint Network of Livable Local Community". The topic of work requires the network to consider all related dimensions, including physical, mental, intellectual, social and environmental health, in order to drive the mission of establishing livable local community towards the goal. The office has a crucial role to create a joint-learning process, drive a public policy at the sub-district, district and provincial levels, and run campaign advocacy for strengthening community health based on the following two principles: 1. Area-based Development, and 2. Health in All Policies – HiAP. The goal is to establish over 3,000 healthy sub-districts, communities, livable local communities and self-administrated local communities nationwide by putting in practice the strategic implementation of strengthening local community (S-2I) to support the "Tri-Power Strategy" employed by...
Thai Health Promotion Foundation (ThaiHealth) headquarters participated in a regional meeting with the World Health Organisation Framework Convention on Tobacco Control (WHO-FCTC) representatives. Taking place on June 14th, 2023, at the Health Promotion Learning Centre, this meeting was part of the 'Needs Assessment for Implementing the WHO FCTC in Thailand' led by Dr Adriana Blanco Marquizo, Head of the Secretariat of the WHO FCTC. Commended by Dr Marquizo, ThaiHealth is one of Thailand's and the world's most important organisations which serves as a vital mechanism to initiate, reinforce, and support the tobacco control efforts for over two decades as seen in its collaboration with various sectors. The visit of WHO-FCTC delegation to Thailand aimed at reviewing the Thai legislation, strategies, policies, and measures concerning tobacco control, and conducting a needs assessment in both academic and financial aspects. The purpose of the visit was to provide recommendations for Thailand's further development in aligning with the WHO FCTC framework to strengthen and enhance tobacco control efforts in the country. In response, ThaiHealth CEO, Dr Supreda Adulyanon, mentioned that since its establishment, ThaiHealth has strongly and consistently collaborated with various sectors, resulting in successful reduction of tobacco consumption from 25.5% in 2001 to only 17.4% in 2021. Thailand is the country where cigarette tax is imposed the...


  Aligned with goals and direction of ThaiHealth
United Nations' Resident Coordinator inThailand, Ms Gita Saphawal, has recently been in an official visit to Thai Health Promotion Foundation for a discussion with the organisation's executives.. May 29, 2020 – A delegation of United Nationsin Thailand led by Ms Gita Saphawal has paid an official visit to ThaiHealth office. On hand to welcome the delegation were Dr Khamnuan Ungchusak, Board Committee Member; Dr Supreda Adulyanon, CEO; Dr Pairoj Saonuam, Assistant CEO; and Dr Nuttapun Supaka, Director of Partnership and International Affairs Section. The talks involved an exchange of information on the updates of coronavirus direction development, ThaiHealth's roles in dealing with the pandemic in the current phase and the next phase, and ThaiHealth's support towards social enterprises in an effort to alleviate economic and social problems caused by the coronavirus crisis. The two organisations also sought to tighten bilateral collaboration in order for Thailand to achieve Sustainable Development Goals in various agenda. Having learnt about ThaiHealth's roles and its success in promoting health in Thailand, the United Nations also voiced an affirmation on its pursuit to propagate ThaiHealth's best practices and successful models in developing countries across the globe in the form of South-South Cooperation.
Nov 19, 2019 – ThaiHealth's International Affairs Division, Office of International Affairs and Educational Communication Development welcomed a South Korean delegation who conducted a study visit at ThaiHealth with the objective of studying financial methodology for healthy lifestyle promotion, especially in the local levels and seamless collaboration between the government and the communities. The study tour began with Mr Rangsan Munkong, international relations specialist, who delivered a welcome speech to the visiting delegation and listened to the objectives and expectations of the study participants. He also delivered a presentation on the overview of ThaiHealth's working organisation, strategy, work plan, and the strategy of mountain-moving triangle to drive important works. The two counterparts exchanged ideas and discussed health promotion programmes of ThaiHealth that are beneficial to society, communities and the general population, including the development of a healthy city in Thailand and South Korea Which is the issue in which the study participants expressed interest. Dr SHON Changwoo and Ms KIM Jungah, in return, conducted a presentation about the promotion of healthy lifestyle in South Korean major cities, notably in metropolitan Seoul, saying that the promotion effort was still inadequate. The state should promote more physical activities such as walking, which may be done by increasing pedestrian streets or pathways leading to public transport stations. In addition, there...
Oct 23-24, 2019 – Prince Mahidol Award Foundation, in collaboration with Chatham House, will organise the first Prince Mahidol Award Conference 2021 (PMAC 2021) Preparatory Meeting in London, United Kingdom, with an objective of discussing with the organising committee about the details of each sub-meeting, and finding a consistent agreement to reduce the risk of problems – all to find a conclusion on academic issues, time allocation, and key themes of the PMAC 2021 meeting to report directly to ThaiHealth executives. Participating in the preparatory meeting were Dr Supreeda Adulyanont, ThaiHealth Manager, and Ms Milin Sakornsindhu, Senior International Affair Executive. Apart from discussing the preparation phase of the international meeting, they also presented before the gathering the model, mechanism, and methodology of health promotion in Thailand, ThaiHealth-style. The ThaiHealth's fashion of health promotion in Thailand is regarded as an internationally acclaimed model for health promotion. The Thai speakers also conveyed success stories of the ThaiHealth coalition in Thailand's health promotion network, especially in the role of being a model for health promotion organisations all over the world that was set up in liaison with National Health Security Office, with holistic health care system, prevention, and treatment. As a result, the proceeds of the meeting are: ThaiHealth has been appointed co-leader for the organising of...

INTERNATIONAL COLLABORATION