HEALTH PROMOTION MECHANISM DEVELOPMENT PLAN
HEALTH PROMOTION MECHANISM DEVELOPMENT PLAN
Developing good health promotion mechanisms remains an important issue, and it is projected that this gap will be filled within the next three years with the specific goal to utilize information to efficiently drive strategies. During the past three years, ThaiHealth has placed an emphasis on working with their main partners, including the Ministry of Public Health, and partners from other sectors, to in develop information and communication systems, tools, mechanisms, processes, and knowledge to support work implementation of main partners – and of the foundation's own health promotion work – at the national and international levels. This culminated in several important health information /databases, such as the Thai National Health Examination Survey and the Burden of Disease report.
In addition to providing support for the development and dissemination of health information, the plan also places importance on developing sustainable relationships with partners, with an emphasis on equal roles in work implementation, and not merely based on being grant recipients. Partnership networks gained increased satisfaction with the overall direction and support of ThaiHealth. There remain some partnership networks in need of development, such as, more venues to exchange experiences, learn, and link work, and systematic development of capacity. Partnership networks are in need of analysis within the social sector. The situation includes a decrease in new generations of workers interested in expanding the social sector's work, resulting in a reduction in the number of personnel in the sector. New knowledge and skills are also required to support health promotion work and development in other areas.
Focus Areas of Plan

To develop systems and chemicals to support health promotion work for ThaiHealth and partnership networks, the 2015-2017 plan has six focus areas as follows:
1) Development of integrated health information systems for management of information and knowledge; Development of information and communications technology (ICT) to share health promotion knowledge with work implementers and members of the public in all age groups.
2) Support mechanisms to drive public policies to create awareness of health responsibilities and good health among the general public.
3) Support and development for strategies to manage social factors affecting health, to create a healthy society.
4) Sustain the power of ThaiHealth networks to drive health promotion work through expansion of communication mechanisms, linkage of networks, and development of supporting mechanisms.
5) Enhancement of the capabilities of partnership networks through support to systematically stimulate and inspire people to engage in social work, and to create progress and sustainability for partnership networks.
6) Expansion of ThaiHealth's work and international partnership networks through dissemination of knowledge, expansion of networks, and advocacy for the establishment of Health Promotion Foundations that are similar to ThaiHealth in other countries in the ASEAN region.
Health Promotion Mechanism Development Plan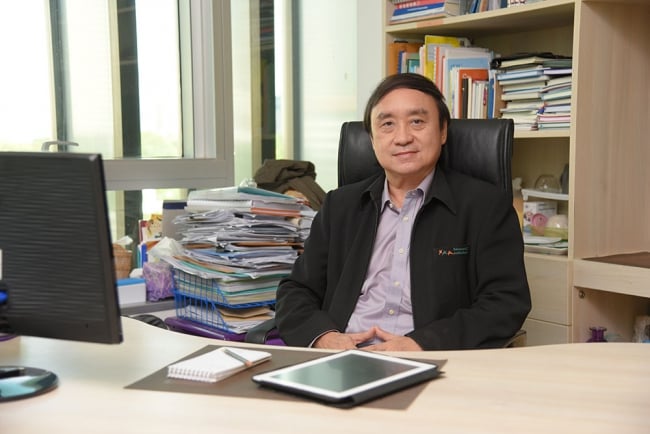 Various views about ThaiHealth ThaiHealth committee chairman Adm Narong has set guidelines for the nomination and appointment of seven ThaiHealth committee members and urged "transparency, with no external influences", appointed Dr Udomsil Srisangnam as the head of the selection committee, while reiterating that the selection process must conclude within 30 days | ThaiHealth board gave green light, appointed Dr Supreeda as the organisation's new manager. January 22 – Deputy Prime Minister Adm Narong Pipatanasai, in his capacity as chairman of the committee of Thai Health Promotion Foundation (ThaiHealth), revealed after concluding a selection committee meeting  of 1/2016 that, the meeting agreed to appoint the second vice chairman and the seven committee members to substitute the vacant seats. The meeting validated Prof Dr Udomsil Srisangnam, ThaiHealth fund consultant, to be the head of the selection committee. The newly appointed seven committee members are Mrs Prapasri Boonwises, representative of the Office of the Permanent Secretary of Prime Minister's Office; Mr Rapheephan Sariwat, former Deputy Permanent Secretary of the Prime Minister's Office; Mrs Ticha na Nakorn, specialised committee member; Assoc Prof Dr Wittaya Kulsomboon, former member of the National Reform Council (NRC); Dr Sirikiat Liangkobkit, Director of ThaiHealth Health Risk Control II Section; and ThaiHealth manager, as well as additional appointed officials as secretaries. "There have been calls from ThaiHealth...