HEALTH PROMOTION IN HEALTH SERVICE SYSTEM PLAN
HEALTH PROMOTION IN HEALTH SERVICE SYSTEM PLAN
The situation under this plan is focused on treating illness, and more specifically , the growing elderly population, increasing the health expenditure (by an estimated at 565.1 million baht or 3.6 times) for elderly populations over the next 12 years. There is also a need to manage disability for the elderly and those in need of long term care.

The increase in chronic diseases (e.g. diabetes, hypertension, or cardiac disease) has resulted in complications from illnesses, contributing to long-term disabilities. This situation directly affects the Thai health service system, including: service access, congestion, health expenditure, and economic value. It is estimated that in 2015 Thailand will face a150 million baht loss in revenue from chronic non-communicable diseases Losses can be reduced by 10% -20% if more emphasis is placed on individual health behaviors and disease prevention.

There is emphasis on reforming Thai health service systems to become regional health service systems, based on the principle of decentralizing healthcare management to regions, in order to reduce inequalities in personnel allocation, increased efficiency in accessing healthcare (primary, secondary, and tertiary), and participation among all sectors. Twelve health service zones have been established, each zone encompassing 4-8 provinces, with about 4-6 million people per zone. The roles of healthcare management have been divided between users, providers, and regulators, to create fairness in management. 
The efficiency in managing service plans will be increased, in order to increase the efficiency and effectiveness of services provided to the public.
1) Support mechanisms to drive health promotion processes through health service systems, with a focus on collaboration between community hospitals and sub-district health-promoting hospitals under district-level health systems.

2) Enhancement of public health personnel capacity to promote health to support management of health promotion work among all population groups and all age ranges.

3) Integration of health promotion work at the issue level and area level, with cooperation from ThaiHealth sections, and other organizations to drive health promotion work among all population groups in all age ranges.
Health Promotion in Health Service System Plan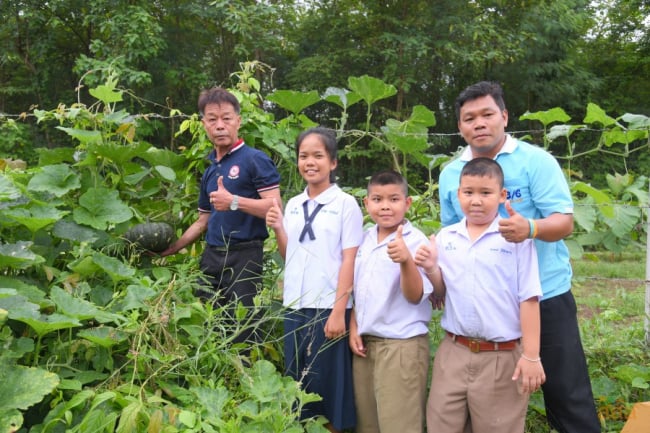 The World Health Organisation (WHO) has published a report on Health Economics indicating that the accessibility to public health should also cover prevention and healing, not just medical treatment. The international conference for Prince of Mahidol Award 2016 has recently touched the issue of budget allocation for health promotion. Dr Akihito Watabe, WHO economic expert on budget allocation, said there was no specific method to allocate budget for health promotion projects. It depends on what method each country relies upon. However, the most important matter is that people must be able to have access to public health care and bankruptcy prevention for people facing the medical treatment fees. Dr Watabe, and representatives from the International Health Policy Programme, also had time to learn about Thailand's healthcare system. Thailand has its own tax funding for specific purpose or 'Earmarked Tax' system. The earmarked tax is financially supporting Thailand's health promotion projects. From the study, Thailand's 10-year history of having the health policy enforced, the country has allocated budgets to several channels – 32.9% to Public Healthcare, 23.1% to National Health Security Office (NHSO), 22.8% to local governments, 7.3% to ThaiHealth, and only 4.4% to the household sector. These figures have indicated that ThaiHealth has received only a small amount of earmarked tax to fill its budget. Dr Watabe...