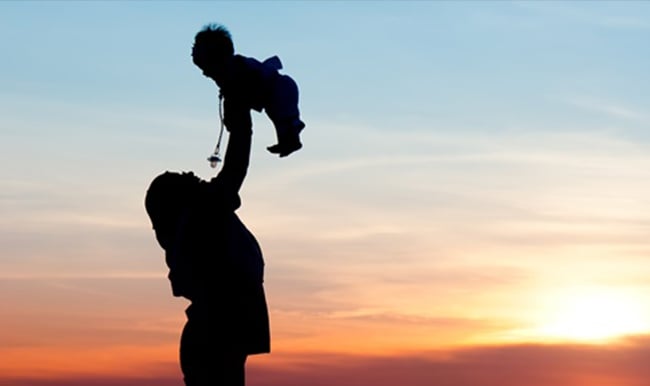 Thailand success in reducing Mother-to-Child HIV transmission to new low
Thailand's Ministry of Public Health has revealed that the transmission of Mother-to-Child HIV was hovering close to zero percent, while preparing to be certified by the World Health Organisation (WHO).
                      Clin Prof Piyasakol Sakolsatayadorn, Public Health Minister, revealed in an event organised to observe the World AIDS Day – "Ready to Stop New Infection" at Regional Health Promotion Centre 2 of Saraburi that, after first reports about mother-to-child transmission of HIV in 1988, the infection rate soared drastically that various agencies in the government sector, private sector, and international communities rushed to develop pilot research projects to help prevent tranmission from mother to child in Thailand.
                      So far, the Ministry of Public Health has been working on a policy to provide public health services in the issue of Mother-to-Child HIV transmission through its network of Mother and Child Health Service in hospitals throughout the country. The process involves HIV blood test in pregnant woman and provision of milk mixture for babies conceived by HIV-infected mother since 1993, and the provision of antiretroviral medication "Zidovudine" (AZT) in mother and child since 2000. The medicinal formulae of antiretrovital drug have continuously been adjusted. Later, the new Highly Active Antiretroviral Therapy drug (HAART) was recommended immediately post-partum in order to reduce the risk of Mother-to-Child HIV transmission, according to the international standards accepted in many countries.
                      Clin Prof Piyasakol further explained that, the study results indicated the use of HAART could reduce the risk of Mother-to-Child HIV transmission by 1% and does not pose a risk of resistance after delivery. A baby delivered by HIV-infected mother is immediately fed the antiretroviral drug, and it is to be fed by substitute milk instead of mother's milk for the duration of 18 months. An HIV test is conducted during the first four months after delivery for further care. A mother with blood result of HIV negative is entitled to counseling to reduce risk factors and to continuously maintain the state of the virus. The system also follow up on ongoing tasks both on the national and local levels.
                      According to past performance of 2010-2011, the prevention service coverage of Mother-to-Child transmission of HIV was reported as high. 94.1% of the HIV-infected mothers and 99% of the children given birth by infected mothers were given antiretroviral medicine, rendering the infection rate in newborns to as low as 1.80-2.01%. Also, the service to prevent tranmission of HIV and syphilis from mother to child is up to the international standards. The results have shown that the service could successfully control infection in newborn children, especially for HIV and syphilis. This indicates that Thailand has the potential and readiness to be validated by the WHO on the elimination of Mother-to-Child HIV and Syphilis Transmission," said the Public Health Minister.
                     Meanwhile, Dr Wachira Pengjuntr, Director General of the Department of Health, Ministry of Public Health, said that in 2015, the Ministry of Public Health entered the "Validation: Elimination of Mother to Child Transmission, or EMTCT, of HIV and Syphilis" project by appointing national committee on request for validation, a data inspection committee to verify lab results, project performance, and information on human rights, equality, and public participation issues. The move also requested assistance from all provincial health offices to provide updates and follow-ups on their subordinate health centres.
                      "In the past, there were statistically 4,500 registered HIV-infected patients each year, if there was no preventive measure, the virus could be transferred from mother to child at the number of around 100. The Department of Health has followed to the letter the national strategy on AIDS prevention and treatment of 2012-2016, which include 1) The entire network of public health centres should provide counseling service before and after HIV test. The counseling should be for couple, with test results reported directly to the test subject and persons authorised by the test subject. 2) Pregnant women and spouse will receive counseling and HIV test on a voluntary basis. HIV-infected pregnant women are entitled to CD4 cell test and high-performance antiretroviral medicines. 3) Children born of HIV-infected mother are entitled to antiretroviral medicine, substitute milk for baby, and HIV blood test. 4) HIV-infected mother, child, or spouse is entitled to antiretroviral medicine depending on condition of infection, health support, and follow-up services," concluded the Health Department Director General.
* * * * *