ALCOHOL AND SUBSTANCE ABUSE CONTROL PLAN
ALCOHOL AND SUBSTANCE ABUSE CONTROL PLAN
          From 2001 to 2011, there was a reduction in the onset of drinking behavior among Thai's ages 15 and above decreasing from 32.7% in 2001 to 31.5% in 2011. This is related to a decreasing trend in the quantity of alcohol consumed per capita, with a reduction from 7.4 liters per capita per year in 2001 to 7.1 liters in 2011. However, there was an increase in new generation drinkers, especially females age 15 or older, from 9.8% in 2001 to 10.9% in 2011. In addition, a proportion of young drinkers (ages 15 to 19) living outside municipal areas, showed an increase in drinking behavior.
          In 2003, the rate of illicit substance use decreased due to a government declaration against the war on drugs.. However, from 2007-2011 there was a marked increased in illicit substance use, with kratom leaves as the most used illicit substance.
Meanwhile, studies indicate that gambling behavior has subsided slightly with a reduction from 77.1% in 2010 to 76.5% in 2013.
1) Development of Public Policies and Enforcement of Laws to Control Alcohol Consumption
Enhancing efficiency of mechanisms and standards to enforce alcohol control laws, and communication to increase public participation.


Creation of policies at the local area and province levels.




2) Development of Academic Work, News and Information Systems to Control Alcohol Consumption

Dissemination of news and information, personnel development, organization of academic conferences, and networking
Research and development on liquor tax


Research and development of assessment tools and knowledge and awareness related to alcohol control.


3) Development of Networks, Campaigns, and Public Relations to Control Alcohol Consumption

New campaigns, and measures for specific groups
Restriction on alcohol licensing, to reduce the number of alcohol retailers in pilot communities
Campaigns to promote alcohol-free festivals and events.
Proactive and continuous communication to de-normalize alcoholic beverage consumption


Capacity building for the workforce in alcohol prevention networks.


4) Support for Alternate Sponsorship in Place of the Alcohol Industry



The creation of tactics and strategies to gain alternate sponsorship at public alcohol related events.


Policy development to prevent alcohol promotion and sponsorship at public events.


Communication for alcohol-free events.


5) Development of Forms, Systems for Services to Help Individuals with Alcoholism

Development and integration of treatment for people with alcoholism.
Transfer of technology to healthcare personnel, academics, and relevant partnership networks.
Expansion of mechanisms to treat people with alcoholism.


Linkage of networks to prevent drinking and promote an anti-drinking lifestyle.


6) Reducing Gambling Problems

Development in capacity of partnership networks.
Development of monitoring mechanisms, including relevant public policies affecting gambling space and advertisements
Communication to raise social awareness about the impacts of gambling.
Knowledge development in order to skillfully monitor gambling situations.


Inclusion of gambling issues and related impacts as part of national statistical /databases.


7) Preventing and Solving Illicit Substance Problems

Establishment of an academic center for preventing and solving illicit substance problems.
Development of research and information systems.
Development of innovations in health promotion, and participation in solving and managing illicit substance use and abuse.
Capacity building for substance use partnership networks.


Create linkages between government agencies and the civil society sector.
ALCOHOL AND SUBSTANCE ABUSE CONTROL PLAN​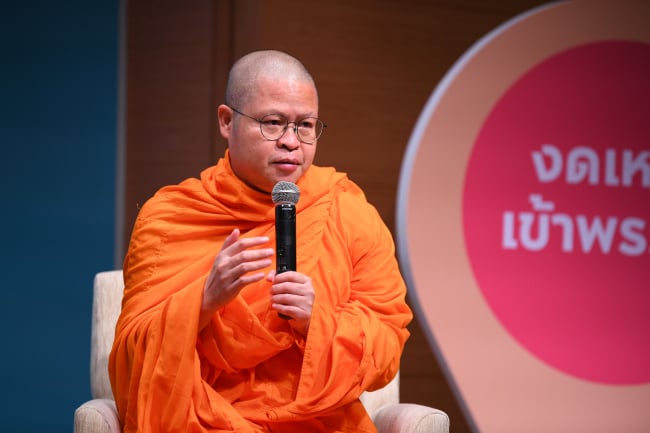 Driven by Thai Health Promotion Foundation (ThaiHealth) since 2003, the "Buddhist Lent Alcohol Free"campaign, which aims to encourage Thai people to refrain from drinking alcohols during the three-month period of Buddhist Lent for health benefits, has become a new social tradition in Thailand. It has been 17 years since Thai Health launched the "Buddhist Lent Alcohol Free" campaign. Unlike previous years, Year 2020 is facing a new challenge of the global COVID-19 pandemic. Our lifestyle has completely changed. People are eager to take care of their health by doing exercise, self-cooking, abstaining alcohols to reduce all health risks due to severity of the pandemic situation. As prevention is simpler and easier than cure, all Thais are encouraged to stop drinking get through the COVID-19 crisis. Reducing cost: Many people have lost their jobs during the COVID-19 crisis. Refraining from alcohol beverages will enable those losing jobs to reduce cost and expenses while saving up more for other important bills and payment. Alcohol beverages are unnecessary items during the COVID-19 crisis. Being mindful: Living a mindful life is crucial especially when the COVID-19 crisis is still ongoing. In his teachings on the cultivation of Right Mindfulness, the Buddha listed the body; feeling tone of pleasant or neutral; the mind; and mental states as four objects or foundations for the practice....