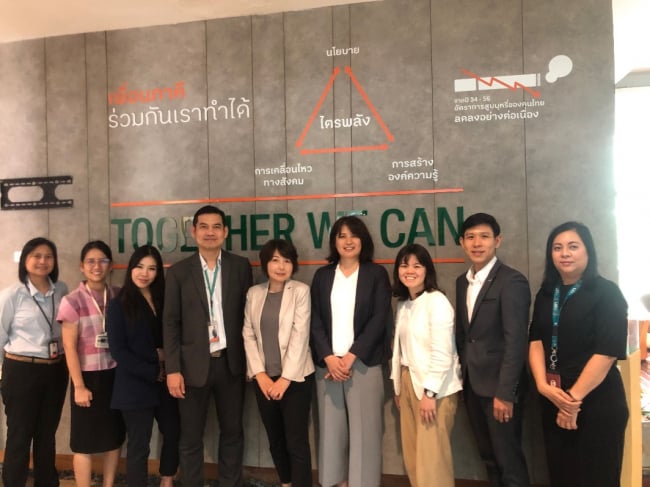 ThaiHealth welcomes Japan Sport Council to promote physical activities and healthy lifestyle
Sep 25, 2019 – ThaiHealth's 5th Division and International Relations Department welcomed a delegation from Japan Sport Council in a study visit to ThaiHealth, with an objective to better understand about the work of promoting physical activities in the local level.
The Japan Sport Council, who first conducted study visit to ThaiHealth in 2016, visited ThaiHealth again this time to improve the two counterpart's cooperation on the promotion of physical exercises. ThaiHealth, in this round, has proposed an improved definition and complete framework of physical activity promotion, which concerns boarder framework and involves more people.
In this visit, ThaiHealth also shared its success stories in its effort of promoting physical activities and the bigger framework of healthy lifestyle promotion. It has been confirmed that Japan would put stronger emphasis on physical activities in local level after 2020 Olympics.
In this regard, Dr. Phairot Saonuam, Director of the 5th Division of ThaiHealth, welcomed the visiting delegation and delivered a speech on the work to promote physical activities among its network partners. The Japanese delegation was very pleased and expressed interest in adopting the idea and upgrade it into policy in Japan accordingly.