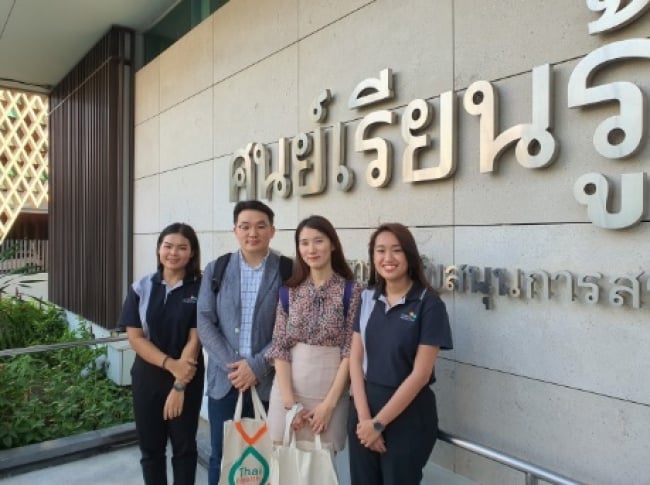 ThaiHealth welcomes delegation from Republic of Korea's Seoul Institute for study visit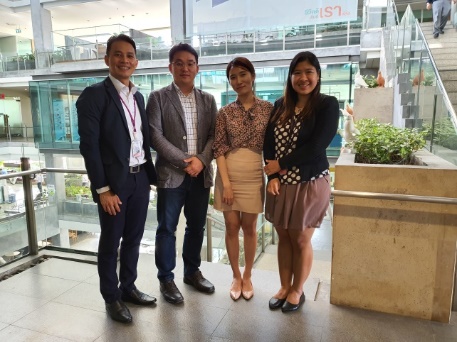 Nov 19, 2019 – ThaiHealth's International Affairs Division, Office of International Affairs and Educational Communication Development welcomed a South Korean delegation who conducted a study visit at ThaiHealth with the objective of studying financial methodology for healthy lifestyle promotion, especially in the local levels and seamless collaboration between the government and the communities.
The study tour began with Mr Rangsan Munkong, international relations specialist, who delivered a welcome speech to the visiting delegation and listened to the objectives and expectations of the study participants. He also delivered a presentation on the overview of ThaiHealth's working organisation, strategy, work plan, and the strategy of mountain-moving triangle to drive important works. The two counterparts exchanged ideas and discussed health promotion programmes of ThaiHealth that are beneficial to society, communities and the general population, including the development of a healthy city in Thailand and South Korea Which is the issue in which the study participants expressed interest.
Dr SHON Changwoo and Ms KIM Jungah, in return, conducted a presentation about the promotion of healthy lifestyle in South Korean major cities, notably in metropolitan Seoul, saying that the promotion effort was still inadequate. The state should promote more physical activities such as walking, which may be done by increasing pedestrian streets or pathways leading to public transport stations. In addition, there should be public parks in residential areas to maximise opportunities for city dwellers to have physical activities, routes to various locations to do activities such as entrance to climbing or trekking site close to their homes.
In the afternoon, the visiting delegation visited ThaiHealth's learning centre within ThaiHealth's Bangkok headquarters compound to learn about the design of the buildings and its healthy ambience. The visiting delegation also expressed interest in applying the proceed of this study trip in South Korea accordingly.