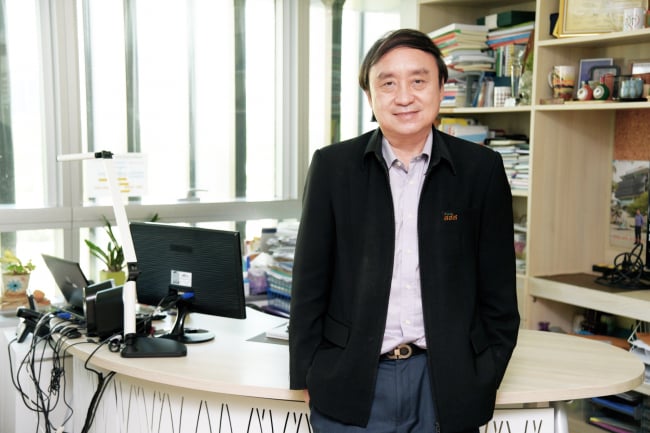 EXCLUSIVE INTERVIEW THAIHEALTH's 19 YEARS IN THE PATH OF HEALTH PROMOTION AND THE "NEW LIFESTYLE" MOVEMENT UNDER COVID-19
THAIHEALTH's 19 YEARS IN THE PATH OF HEALTH PROMOTION AND THE "NEW LIFESTYLE" MOVEMENT UNDER COVID-19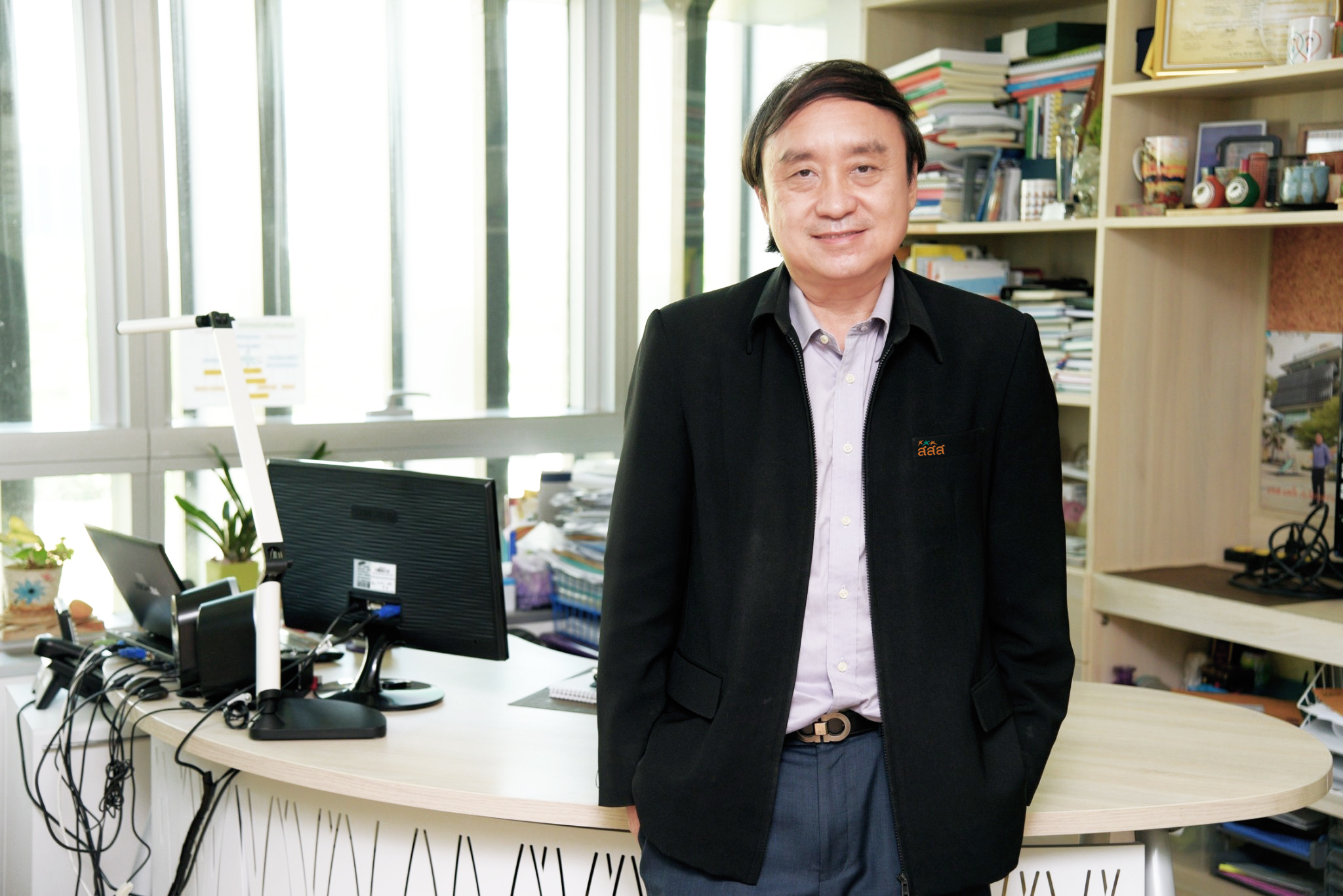 On the prime of coronavirus, the world's economy, medical works, and ordinary lifestyles have changed forever in every organisation, every agency, and every living person on earth; and Thai Health Promotion Foundation – the nation's principal agency for healthy lifestyle promotion – is not an exception.
Thai Health Promotion Foundation (ThaiHealth) has ignited Thailand's movement to promote healthy lifestyle in employing cooperation from all relevant organisations to create knowledge, policy, healthy society, and new environment to accommodate the sustainable way of health promotion as well as swift adjustments in case an unprecedented situation emerges.
ThaiHealth's Exclusive Interview took the occasion of 19th anniversary of Thai Health Promotion Foundation to have a talk with ThaiHealth CEO, Dr Supreda Adulyanon, in his role as the leader of the nation's prominent health promotion organisation. He viewed that the organisation's path in the nineteenth year as a grand opportunity under the shadow of crisis that drives all its past endeavours to work in clearer picture – as the changes are ThaiHealth's cup of tea!
A SHINING OPPORTUNITY IN THE SHADOW OF CRISIS
Dr Supreda :  Year 2020 is a very special year. Its caprice and fast-changing situations might be peculiar, but they are not uncommon for ThaiHealth. In the past years, ThaiHealth has been adjusting and adapting itself to every slightest change of volatile situations. It is however undeniable that CoVid-19 was not in the plan. So, we and our strategic partners had to adapt to the ongoing waves of situation swiftly as the society was awakened and startled by the coronavirus and its direction. Our work was to prevent, control, and educate people about risk factors and the introduction of "New Normal", as well as to make the best of us as the medium between the government and the people in order to effectively communicate with the people.
As the crisis has turned downside up to become an opportunity as we saw it, we jumped in and took this emerging opportunity to work harder. The fear of this epidemic is categorised in two dimensions: fear of oneself, for the loved ones; and fear of being the carrier. This fear somehow became a stimulant for the general public to wear face masks, which is a good thing to do to make Thailand's general health better. We employed our 15 existing frameworks in this new opportunity to disseminate health-related knowledge with the hope that people would know more about ThaiHealth and participate more in this big pool of knowledge.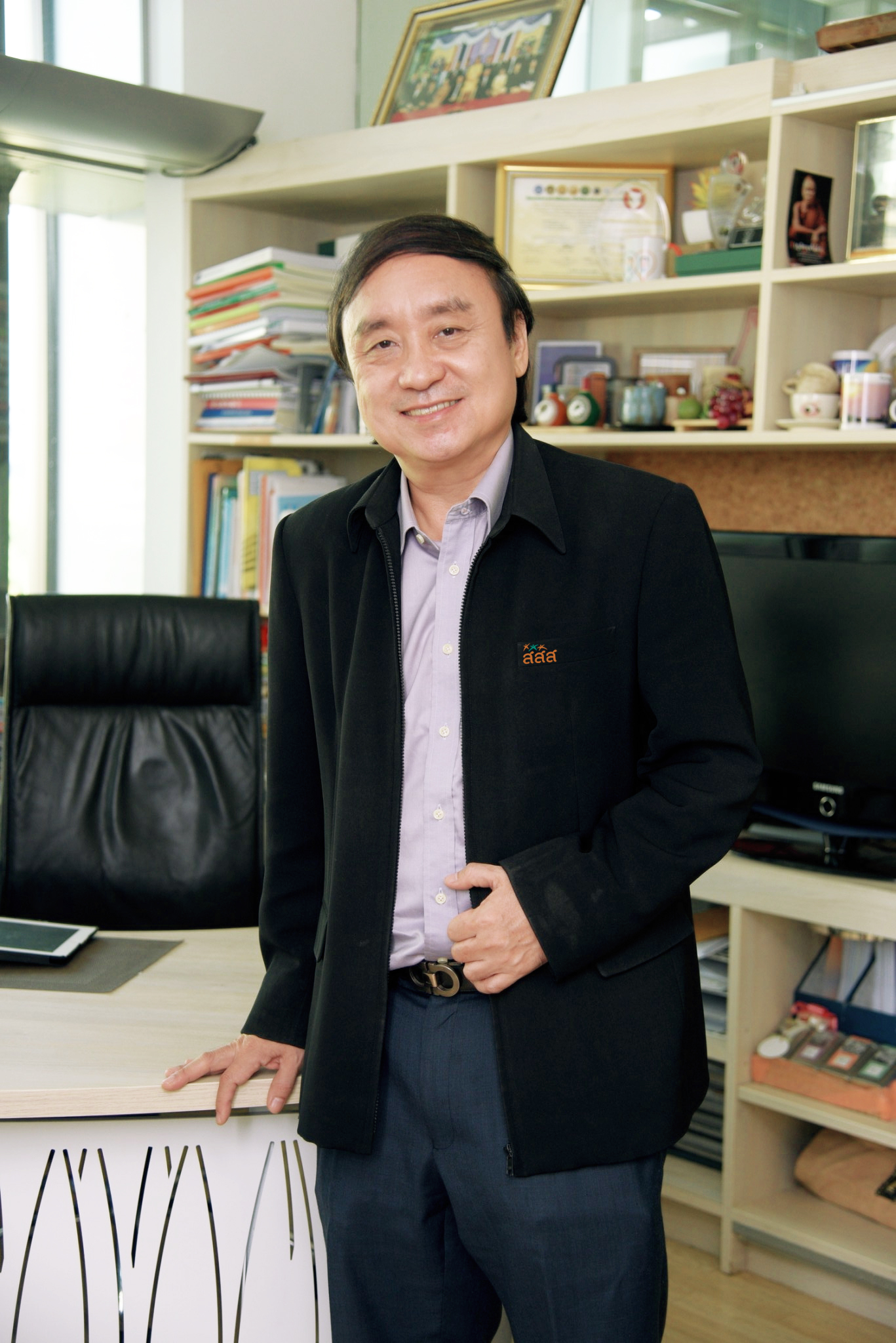 SOCIETY-CHANGING INNOVATIONS
Dr Supreda : Two decades ago, societal and environmental changes were the reason of the establishment of ThaiHealth. To establish this kind of organisation, all relevant parties needed to collaborate and seek new ways to solve problems that our predecessors could not. This is the reason why ThaiHealth's innovative works came into existence. Our working culture and objectives are to look closer between the "things happening" and "things that should happen" and promote the new lifestyles through innovative materials and introduction of new societal norms.
Nevertheless, changing people's culture and way of living has never been and will never be easy. To create understanding among the general public has always been our never-ending challenge. ThaiHealth's work touches people's behaviours and lifestyles that are not only related to health, but also emotions and mental well-beingness. Therefore, ordering or commanding is never the way to do it. ThaiHealth's work is not only educating or communicating, but it is the creation of various factors – firstly the new attitudes and social values, and secondly policies and laws – that lead to the goal of healthy society.
"Earnestly and sincerely embrace the opprtunities to do good things in life"
Dr Supreda is considered one of the pioneers of ThaiHealth for almost two decades. He began in 2003 as a director of Major Risk Factor Control Section (in charge of alcohol control, tobacco control, and accidents). Years later, he stepped up as Deputy CEO, and elected as ThaiHealth CEO up until now.
Talking about his inspiration or motto behind the CEO's desk, he said he did not really have a motto, but when asked he said it would be "Sincere, and Serious in doing good things".
Dr Supreda : It just came out deliberately. But come to think of it, I still have a lot to do for the society rather than the money. Ever since I finished school, I took this career path as a public servant. I do this because I see it as an opportunity. I love doing hard, challenging things, and learn at the same time. I grew up never denying hard work so now it has become a way of life.
I take this responsibility very seriously, as I wouldn't want to waste my energy doing something that doesn't worth it. I'd go straight to the goal rather than doing it to pass the day. As for the "Sincere" part, my work concerns many other people. The work must be done among differences in opinions and thoughts, but sincerity will help us work seamlessly with other people. We work in the public sector, so working with a lot of people is undeniable.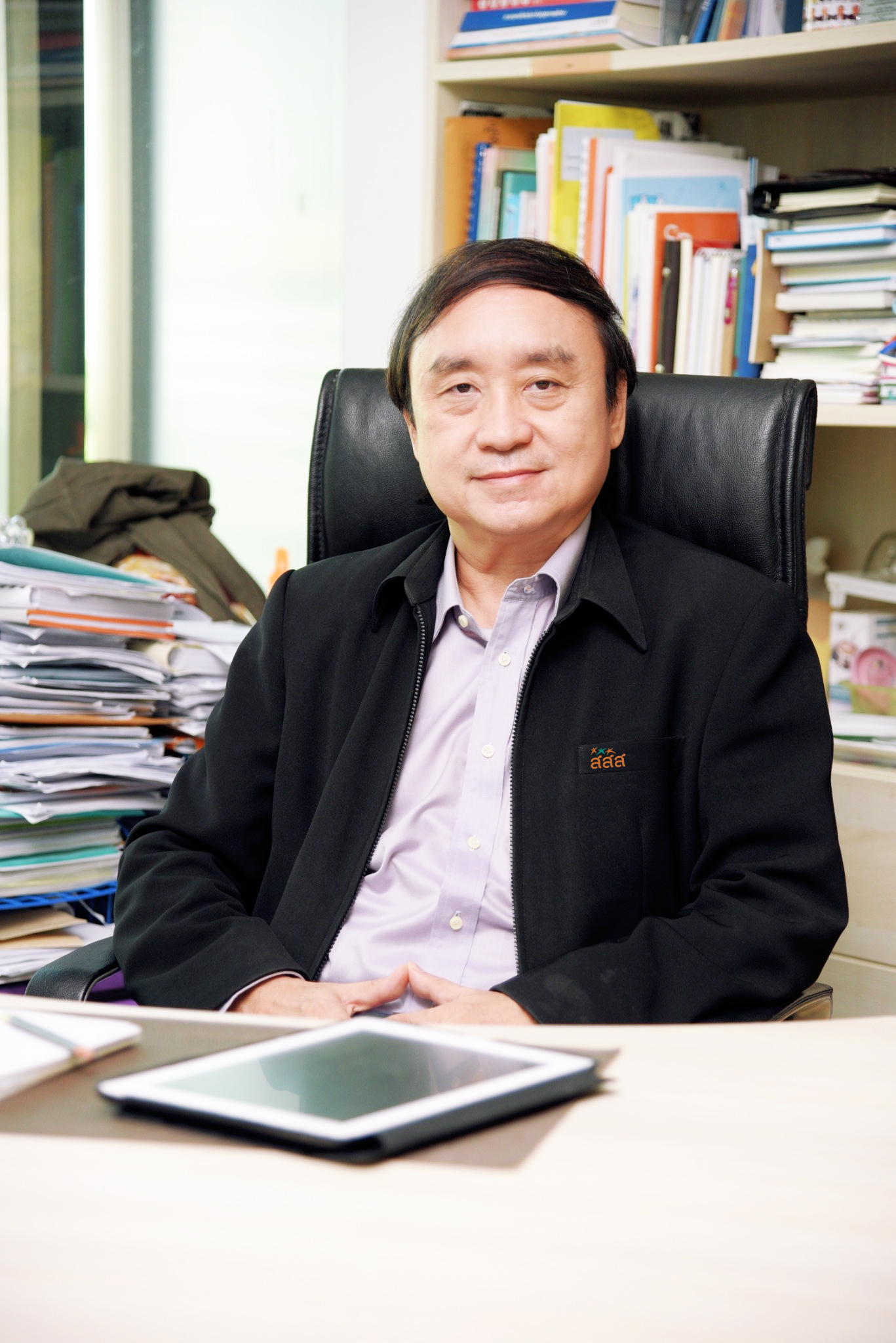 MOVE FORWARD AND MAKE THE BEST OUT OF THE OPPORTUNITY
Asked what his life goal is, Dr Supreda said "As written by an unnamed writer, life is a running without a finish line. Undeniably we have to move forward, collecting the sights of milestones, without knowing when to finish. However, we have to try our best in each step of the way. Goals can be flexible if you know what's best for you at the time or in the near future."
This statement is applicable to ThaiHealth. This organisation will never stop going forward to address risk factors regionally and nationally in terms of alcohol, tobacco, and accidents. Its work also includes pushing of "Clean Air" Act rooted from PM 2.5 problem. In addition, ThaiHealth also steps up in Digitalisation or the employment of digital technologies that affect youngsters, cyberbullies, fake news; and the livelihood of early infant by using Big Data in analysing health-related issues, for example, consumption lifestyles that pose health risks, personalised health care, and the continual promotion of New Normal as prevention of the imminent waves of coronavirus spreading.
"As leader of the Thai Health Promotion Foundation as the nation's prominent health promotion agency, we strongly believe that good health can be achieved by collaboration of every concerned party in the society – with us people as the starting point, and neighbours, communities, and the society. ThaiHealth will be the centre of linkage from every organisation in creating and make the best use of health-related innovations," said Dr Supreda.
rn