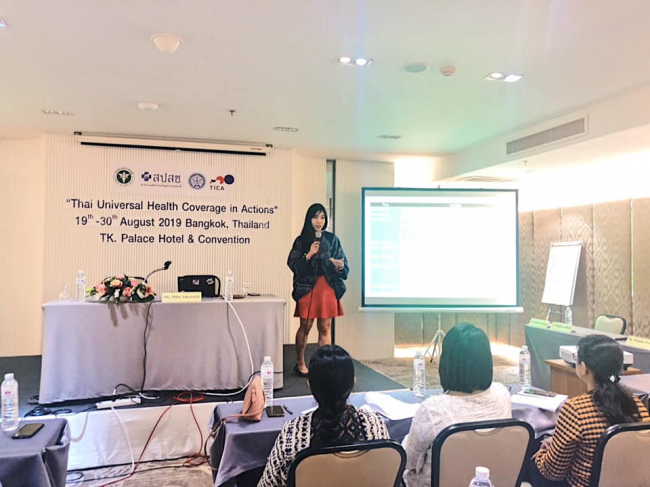 ThaiHealth representative as special guest speaker on "Thai Health Promotion Foundation" and knowledge-exchange session before the gathering of officials from the Ministry of Health and Family Welfare of India
ThaiHealth was solicited by the International Health Policy Program (IHPP) to honour the 40-strong Indian delegation from the Ministry of Health and Family Welfare, to speak about "Thai Health Promotion Foundation" on September 13, 2019, at Sanjai Meeting Room, Ministry of Public Health of Thailand.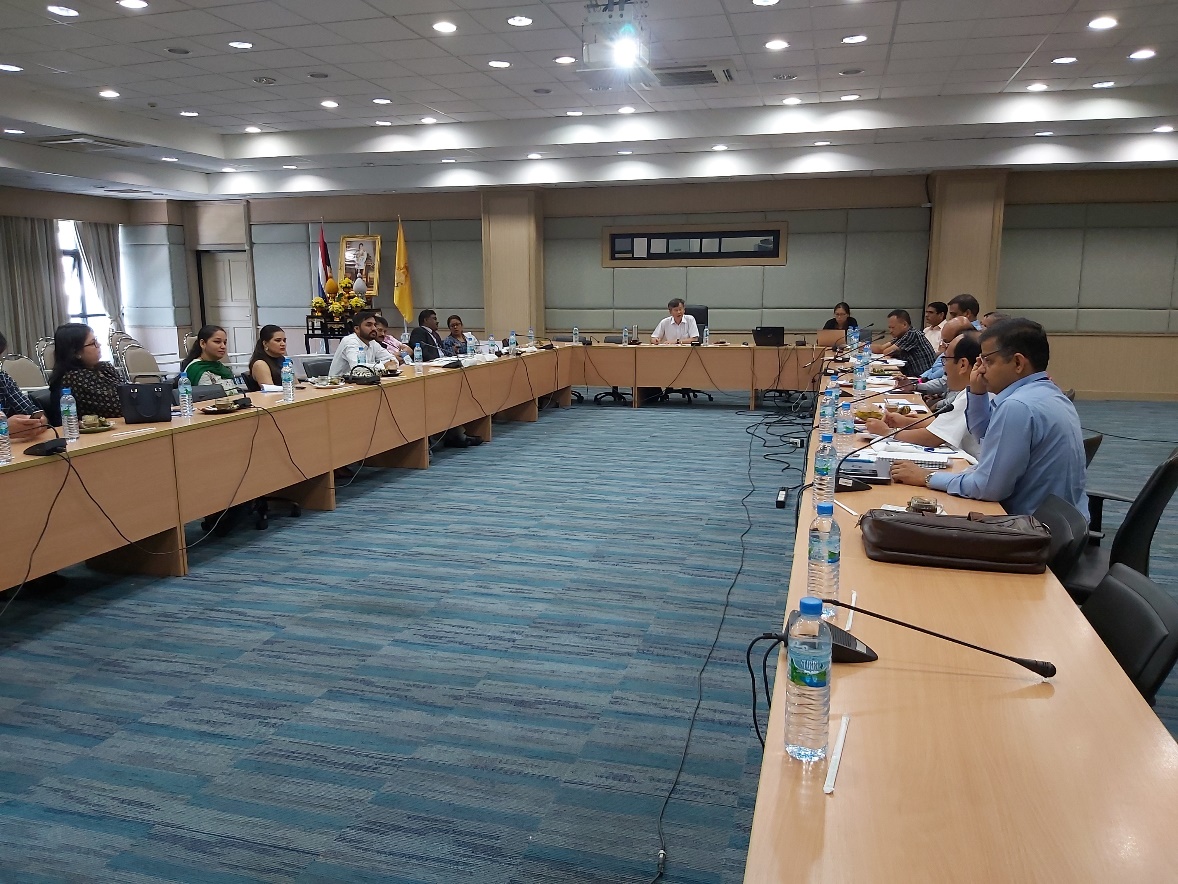 The study visit has enabled the visiting delegation to learn and exchange ideas with the Thai counterpart on experience in health systems with specialists from various health-related agencies in Thailand. Topics covered were various – the Thai universal health coverage system, the utilisation of sin tax to promote healthy lifestyle in the country (ThaiHealth Act), fiscal management, collective working culture among Thailand's health agencies – notably the employment of mountain-moving triangle strategy. The participants were found to be interested in what ThaiHealth has been doing and engaged in posing questions about ThaiHealth's several projects, including its alcohol abuse prevention work, illegal smuggling of cigarettes, civil work such as clean water in communities which is still a problematic health issue in India. The Indian delegation was very satisfied with the experience about Thai health system from the seminar, saying they would apply some of the knowledge acquired to upgrade health policies and operations in their areas.