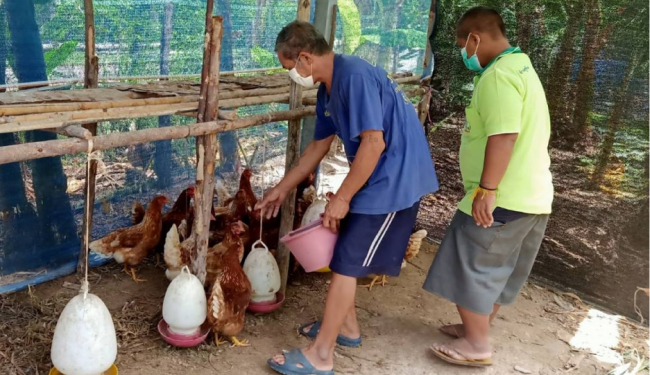 People with disabilities employed at model community to fight coronavirus
The coronavirus is striking hard, putting hundreds of thousands of people with disabilities out of their jobs, prompting Thai Health Promotion Foundation (ThaiHealth) and Social Innovation Foundation (SIF) to come up with a model project at rural villages of Ban Yang Chum-Wang Sila in northeastern province of Surin where the twin villages team up with employers' alliance, attracting funds to encourage a wide range of employment in agriculture – vegetable farming, livestock, with good logistics of crop yield from villages to markets. This model project has proven a success, rebuilding the two villages in the path of sustainability.
ThaiHealth's Director of Health Promotion for Vulnerable Populations, Mrs. Porranee Poobrasert, said that the ongoing spread of coronavirus is affecting blue-collar workers in a particularly large number. A lot of labourers are facing unemployment as affected local entrepreneurs are forced to scale down their production line by cutting down working hours, or worse, laying off parts of the workforce, affecting the financial wellbeing of these individuals – particularly those in the group of people with disabilities. According to Thailand's general statistics on people with disabilities collected this year by the Ministry of Social Development and Human Security, the number of unemployed people with disabilities accounted to 72,466 out of the total of 857,253.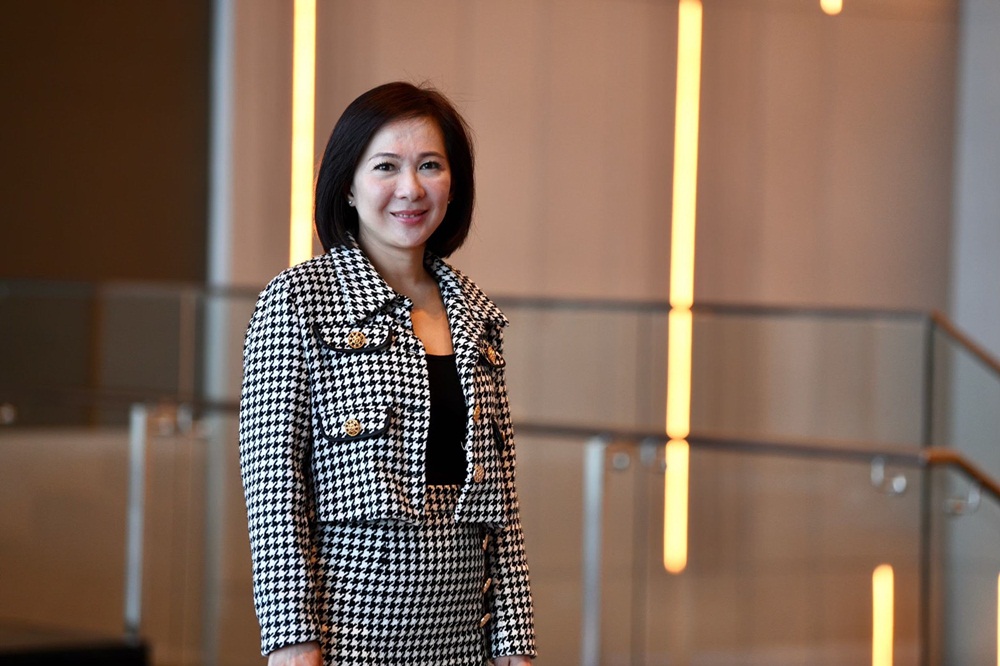 ThaiHealth and SIF have joined hands in pushing forward a project to promote jobs in the field of food security in communities nationwide, in hope of improving the long-term employment of people with disabilities amidst the CoVid-19 crisis by profiting from communities' nature of food security, creating jobs for those – who are currently in community confinement – to generate income off agriculture and livestock. Praising the locals for their innate wisdom on keeping themselves fed, the project sees the benefits of being able to work at home while never losing to food shortage.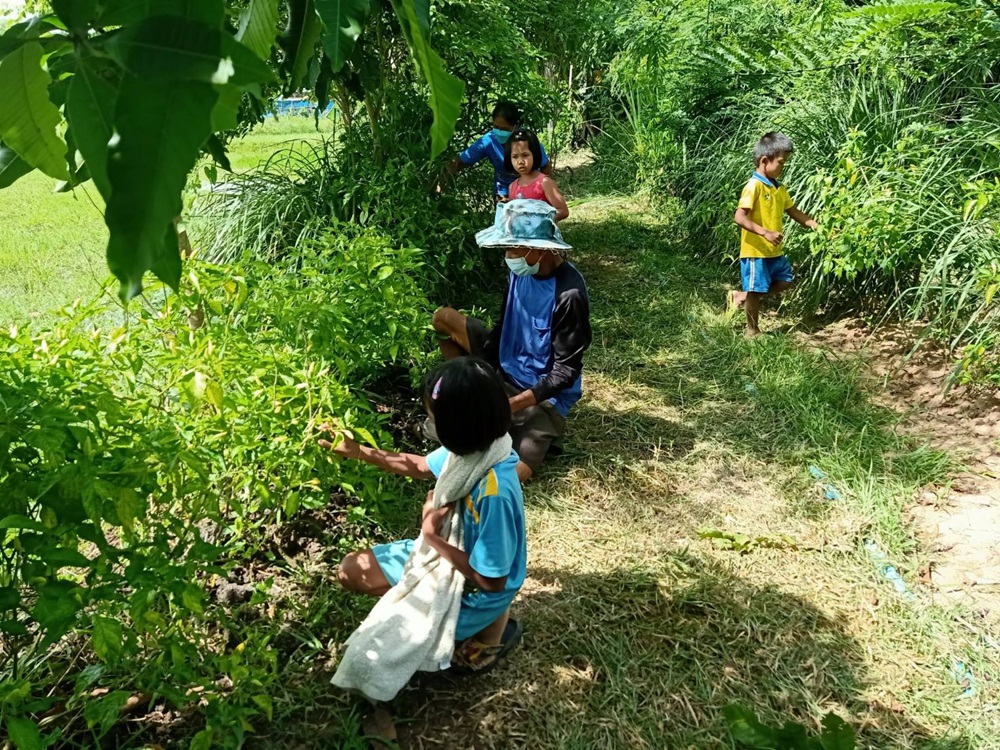 The employment support in food security model project aims at three goals: 1) Development of the disabled's capabilities in working in community confinement through crises, 2) Effective achievement of progress according to job plan, and 3) Development of communities as model for healthy villages, and further model for healthy tambons, and districts.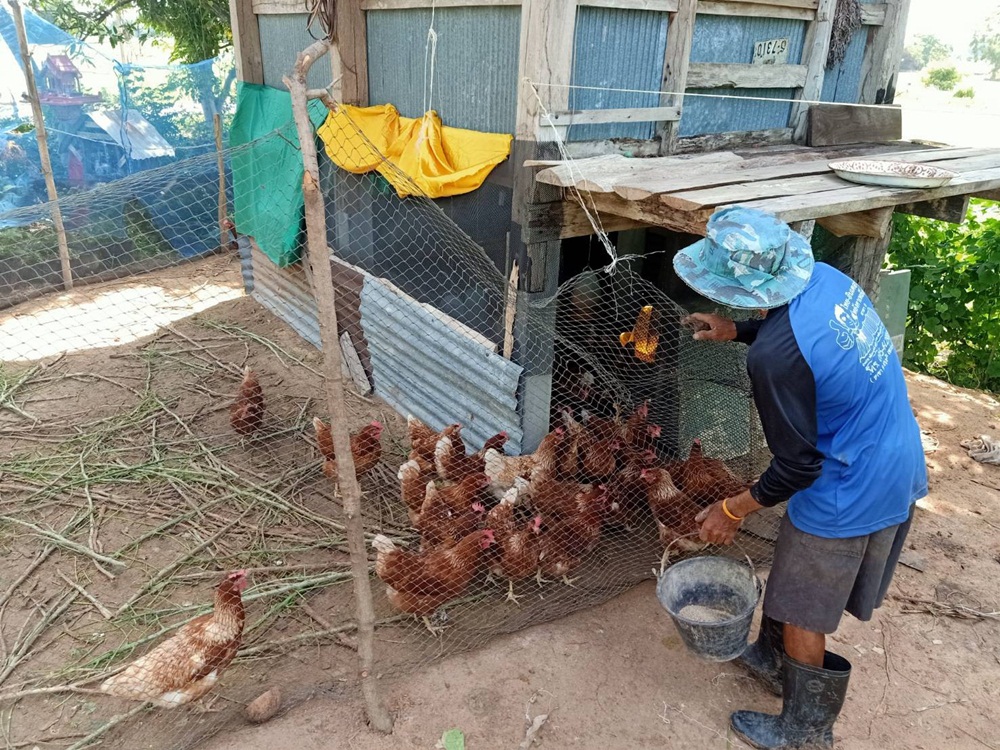 "This is an opportunity to rush to reclaim employment for these people as they deserve most the justice in healthcare in all aspects – physical, mental, intellectual, and social. The opportunity for people with disabilities in having jobs and earning income just like everybody else creates self recognition and encourages them to have better lifestyles health-wise and better acceptance in their societies. ThaiHealth has also been supporting them in their preparations and endeavours for jobs, workplaces, and vocational trainings through the already-existing good community participation," said Ms Poranee.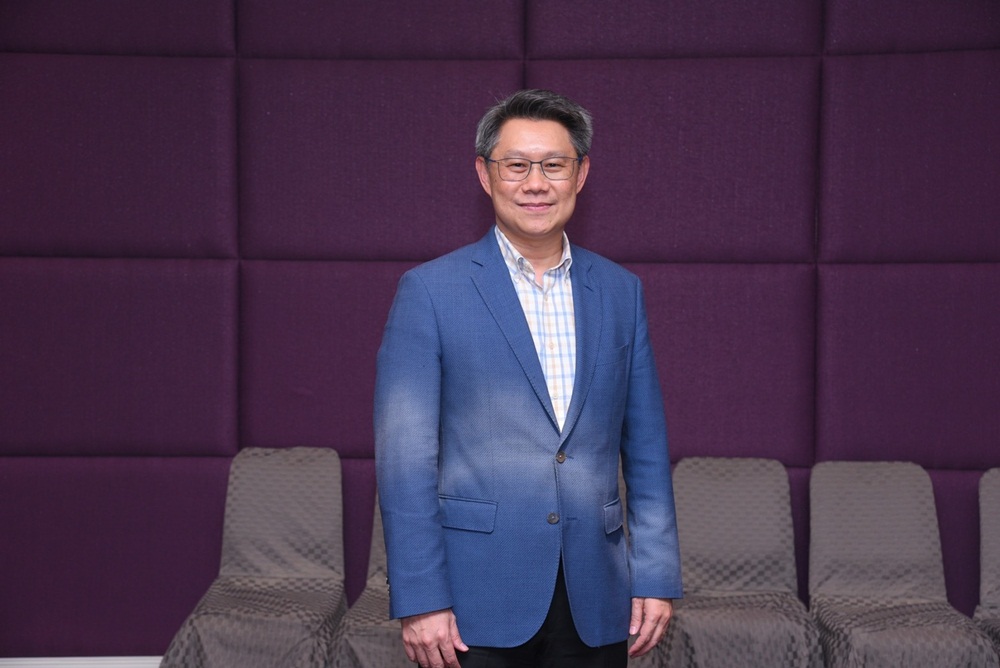 Meanwhile, President of the Social Innovation Foundation, Mr Apichart Karoonkornsakul, said that the employment support in food security model project, with support from ThaiHealth, will be a harmonious cooperation in creation and development of people with disabilities in rural communities nationwide after economic catastrophe and unemployment hit them. In the project, participating entrepreneurs make financial support in raw material and necessary equipment for the job, documentation, and timely reports so as to be in compliance with the Empowerment of Persons with Disabilities Act, B.E. 2550 (2007).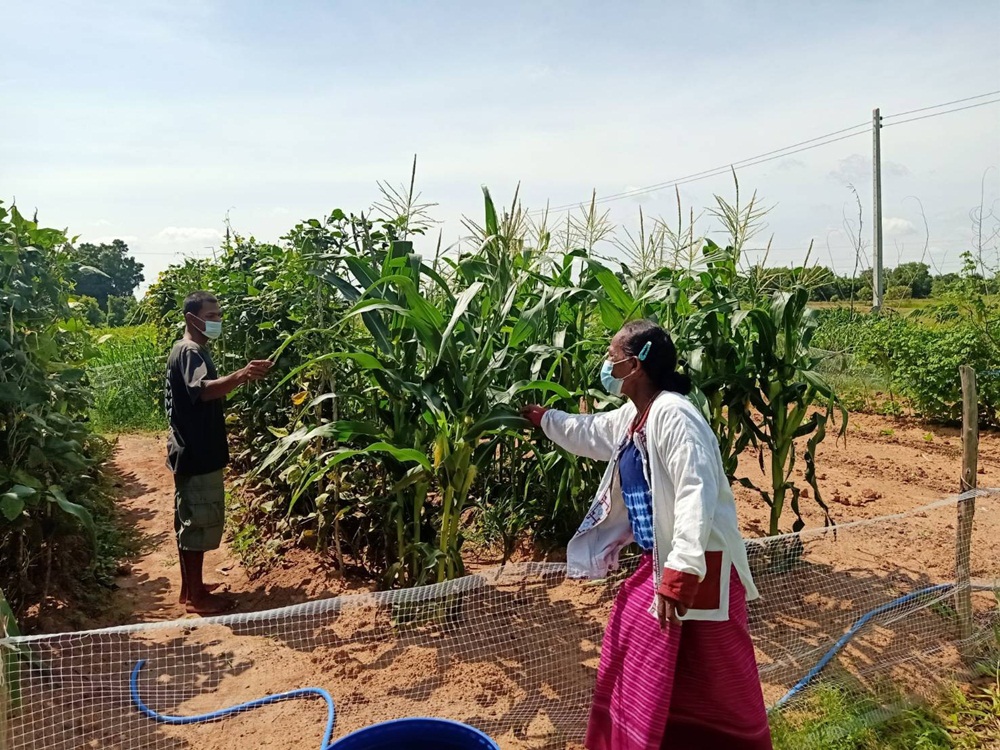 Participants eligible for the project are officially registered persons with disabilities with the age of 20-70 years. Those who need guardians must have their guardian's name on the back of the identification card so that guardians can make contact with the project in place of the person under care. Statistically, vegetable and fruit farming and animal farming are proven popular among persons with disabilities and their families. When it is time to harvest the yield and produce, one part will be transported to buyers and the other will be kept for the families' consumption which is proven beneficial for people's livelihood during the CoVid-19 crisis. All the profits made by the participating families will not be withheld as this is the reason behind the project's goal to not only create jobs for people with disabilities but also lay a foundation for them to build their own futures.
The project concluded its first phase last year at the villages of Ban Yang Chum and Ban Wang Sila of Chumpholburi district in Surin. They are planning to expand its mission to other areas with the first two villages as the best practice. Interested participants may have more information by contacting the project at Facebook Page: คนพิการต้องมีงานทำ and มูลนิธินวัตกรรมทางสังคม, or call 02 279 9385.
rn