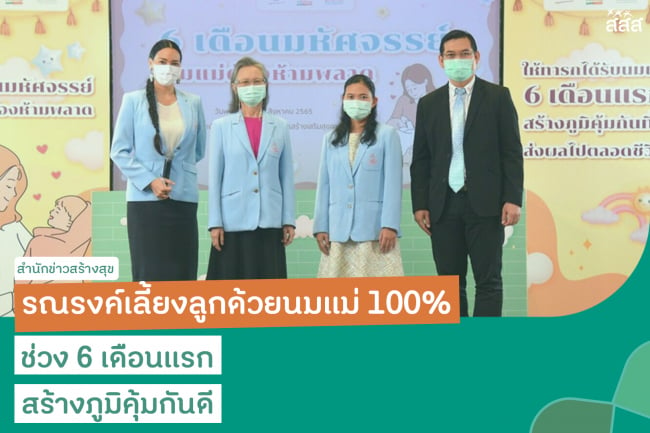 Thai mothers urged to breastfeed during first 6 months of childbirth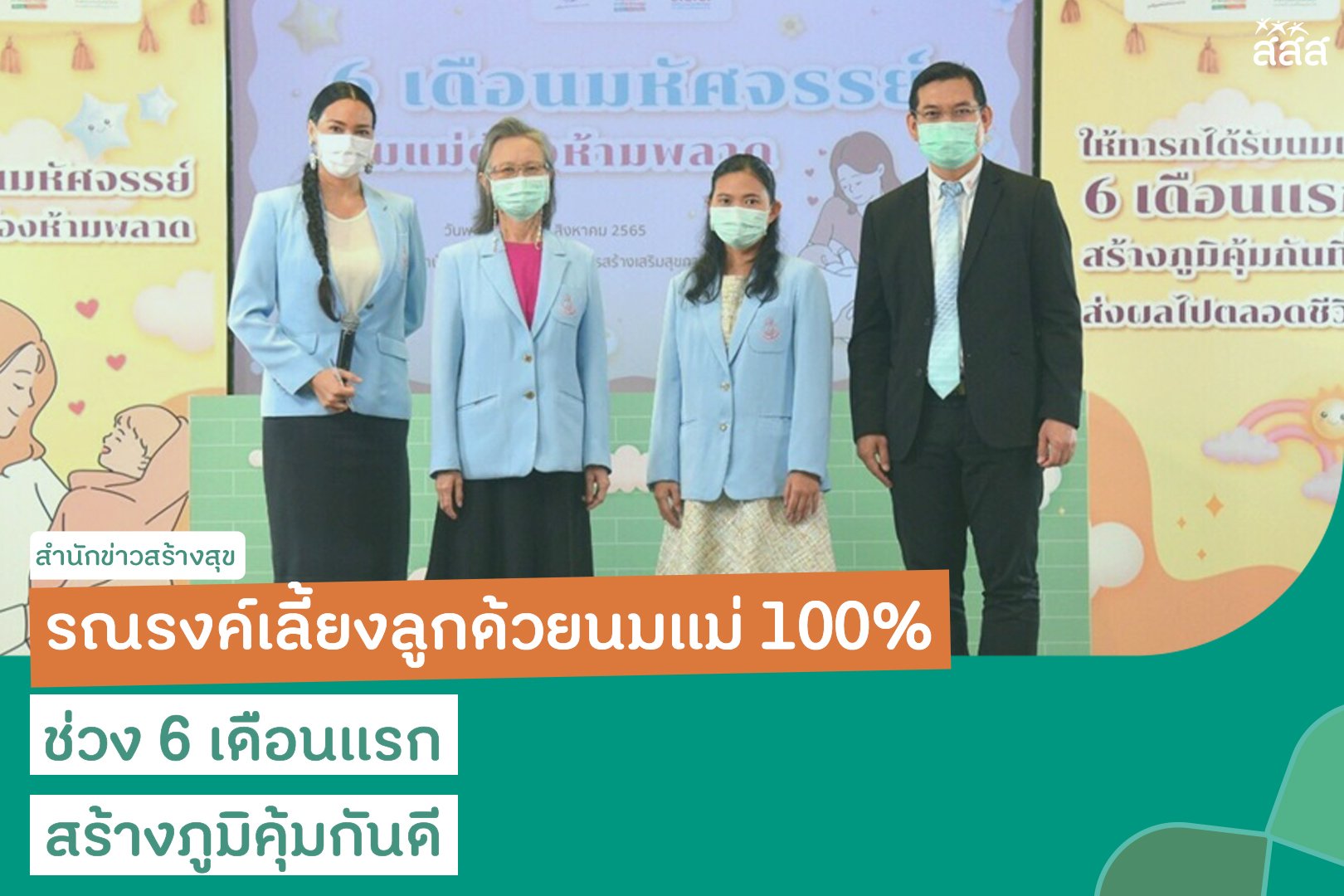 Thai mothers are reportedly breastfeeding at the rate lower than the world standard of 6 months, and are found to have insufficient knowledge about breastfeeding — which translates to a lack of a system to encourage more mothers of newborns to breastfeed longer with correct knowledge including mother's milk is concentrated with nutrients and helps with building immunes. The new campaign by the Thai Health Promotion Foundation (ThaiHealth) expects half of all Thai babies to receive breast milk by 2025.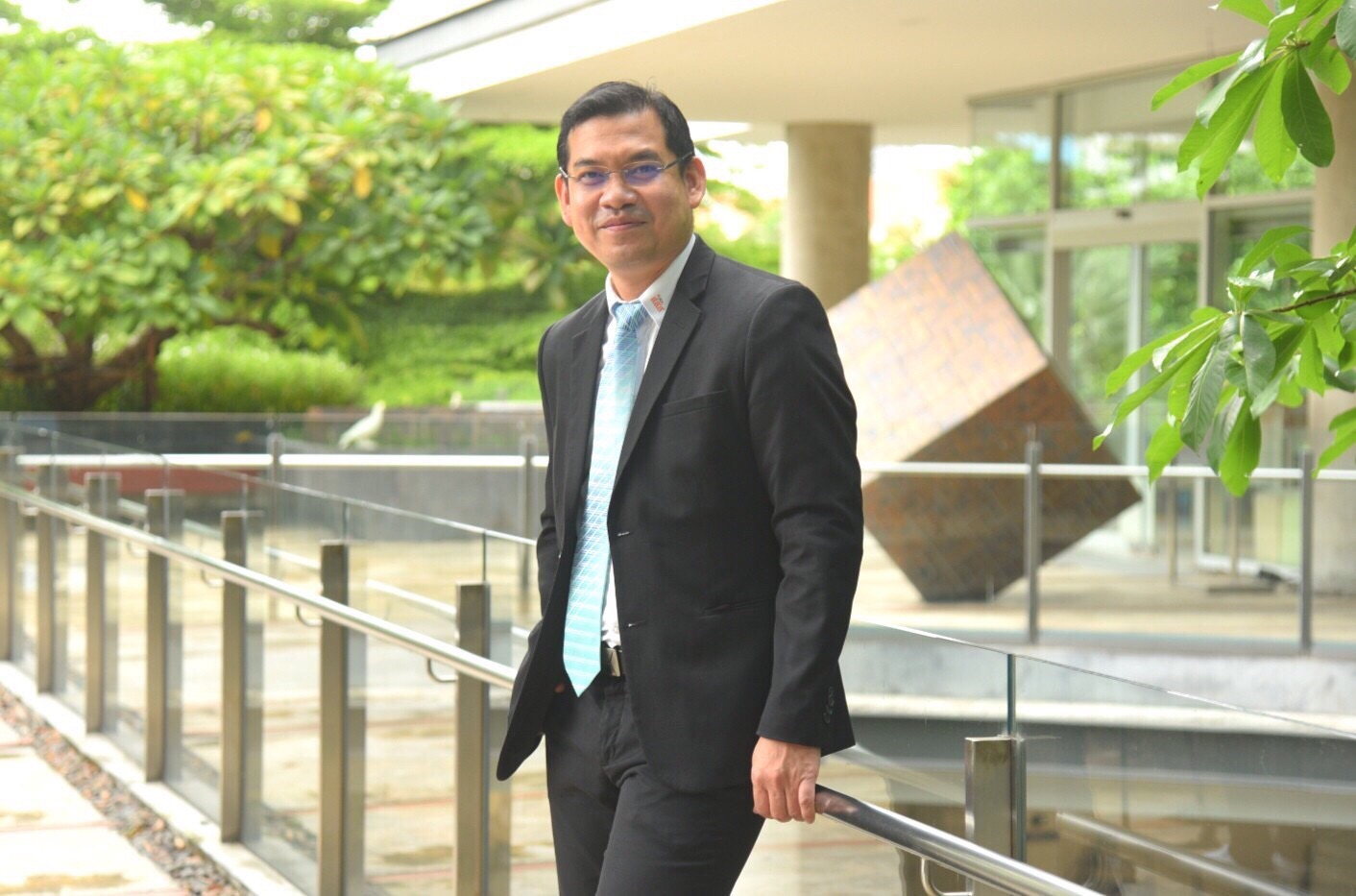 Assistant CEO of ThaiHealth, Dr Pairoj Saonuam in his capacity of Acting Director of Healthy Lifestyle Promotion Section, said that in order to promote healthy lifestyle from the very birth to old age, especially the child development, ThaiHealth has joined hands with Thai Breastfeeding Centre in organising an online seminar titled "6 Months of Mother Milk's Miracle — encouraging mothers to breastfeed while building immunes for babies' whole life". The seminar aimed at tightening cooperation of network partners to develop a knowledge-based set of guidelines for the 6-month breastfeeding programme in order to help prevent serious conditions from Covid-19 in newborns.
Explaining further that breast milk is an excellent source of nutrients, Dr Pairoj said that breastfeeding is economical and safe, making it the most important healthy food and nutrition. It is also a strong foundation for the good health, strength, and physical development among Thai children, so that they can grow up to lead their quality life in the 21st century.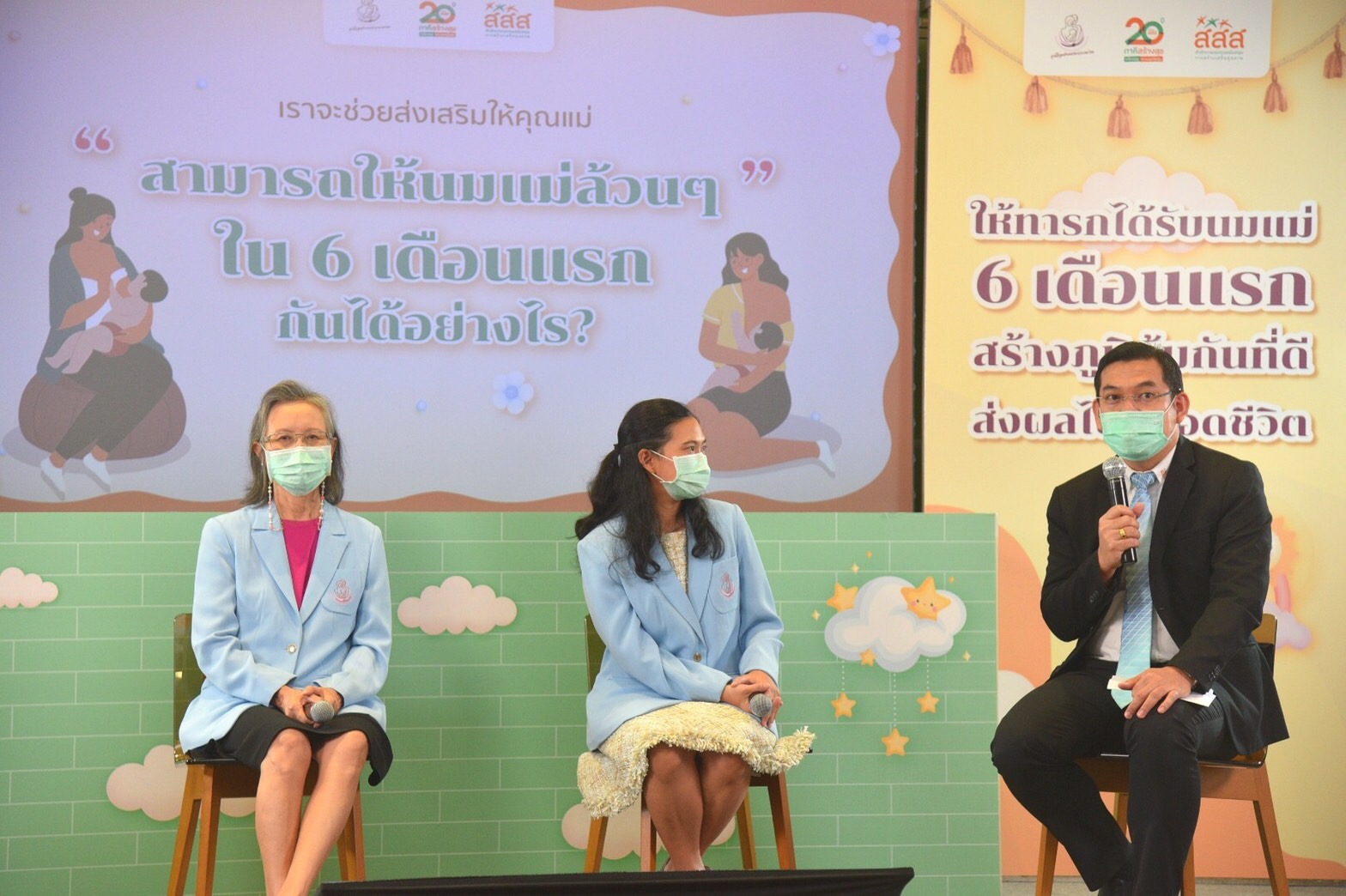 "During the first 6 months after giving birth, 100% breastfeeding is an important goal set by ThaiHealth so that Thai children will have the opportunity to be fed appropriately with adequate nutrients. A survey conducted by the National Statistical Office of Thailand and the United Nations International Children's Emergency Fund (UNICEF) on the situation of women and children in Thailand discovered a shocking drop to only 14% of breastfeeding rate among Thai mothers, well below the global nutrition target (exclusive breastfeeding set at 50% or more by 2025). Another concern is that Thai mothers are found to have insufficient or inaccurate knowledge about breastfeeding, including lack of confidence due to not receiving sufficient information about stimulating lactation before giving birth. Another reason is the lack of an effective postpartum support system which directly affects the development of children. Therefore, there is an urgent need to build cooperation and support in educating mothers to breastfeed in the duration of 6 months right after giving birth. In addition, various agencies and related network partners should work together to enhance the existing measures and/or policy that help expedite and support the breastfeeding activity in Thailand," said Dr Pairoj.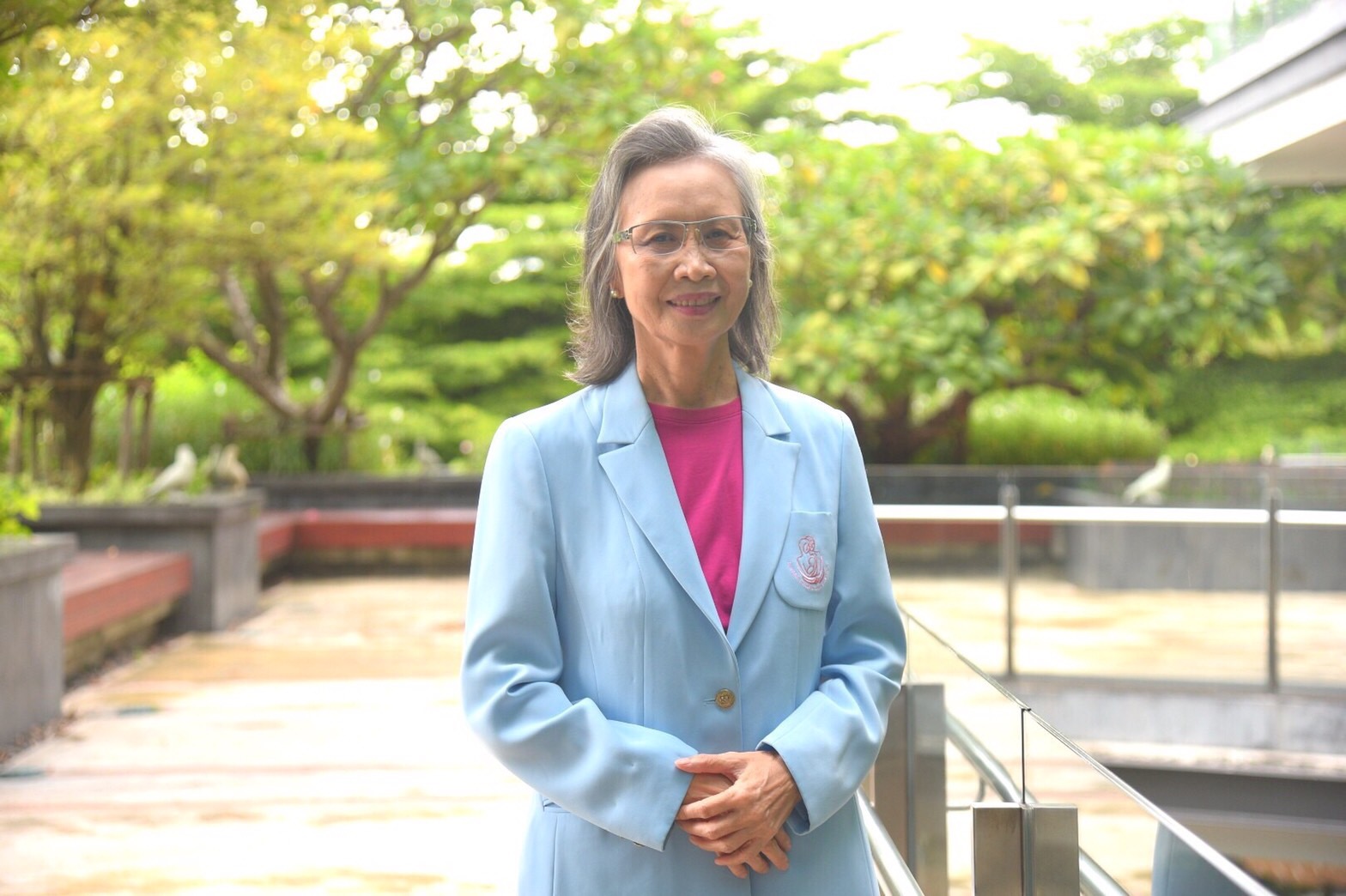 President of Thai Breastfeeding Centre, Dr Siriporn Kanchana, said that the first drop of breast milk is compacted with nutrients which helps build immunity in newborns. There are also hormones and nutrients which help them grow and strengthen the immune system. Therefore, parents, guardians, or caregivers of children should be informed of the accurate knowledge in order to create firm understanding, support, encouragement, and awareness of the importance of 100% breastfeeding without the need for babies to drink water as there is enough water in mother's milk. Furthermore, breast milk is an important source of nutrient for the rapid growth of newborns' brain and body during the first 6 months up to the age of 2 years or even longer than that.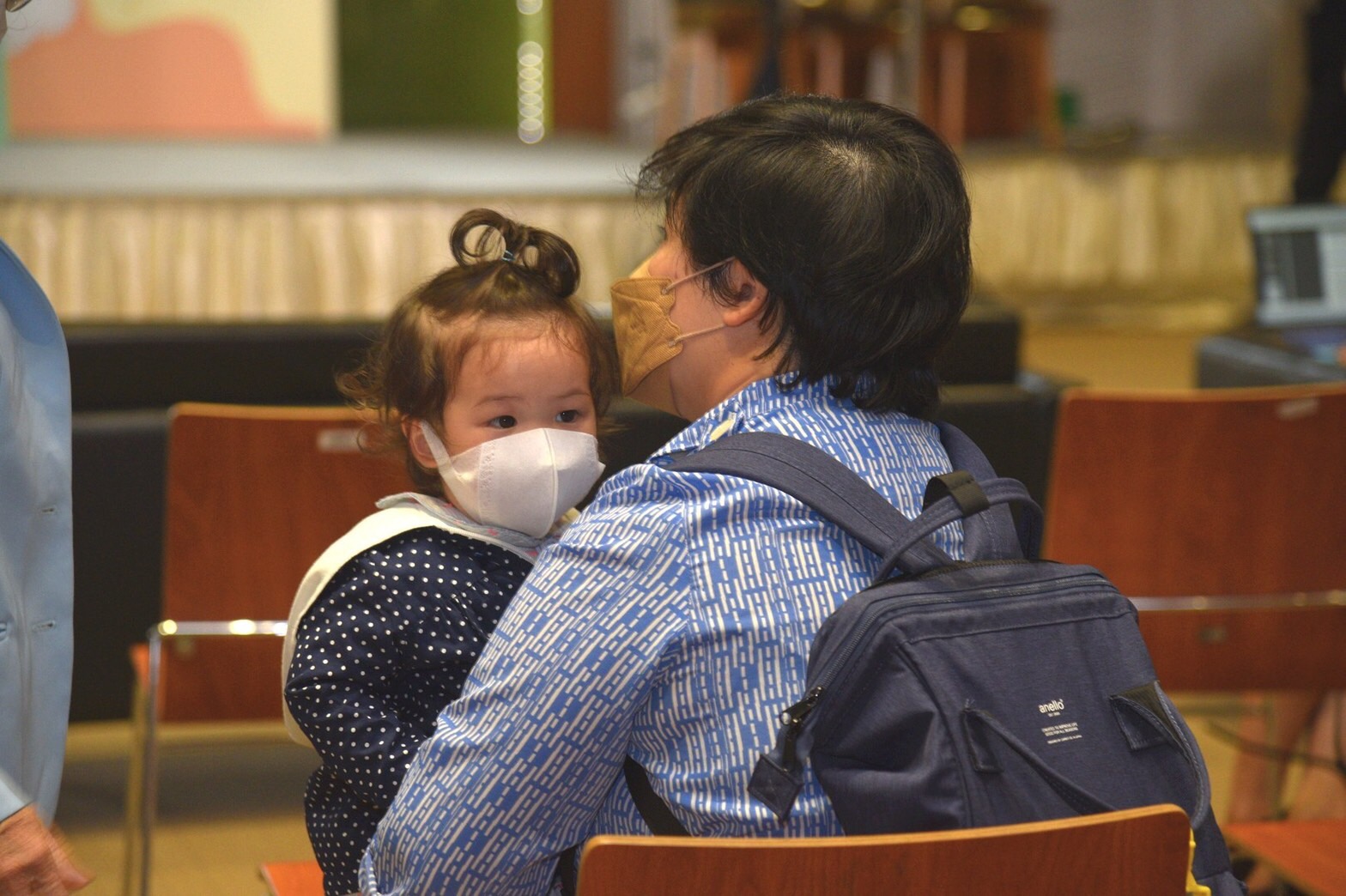 "Breastfeeding in the Covid-19 era is ever so important. Breastfed babies are generally healthier and do not get sick as often as formula-fed babies. Moreover, feeding babies mixed milk and water may cause diarrhoea, constipation, and respiratory tract infection, urinary tract inflammation, and the chance of developing chronic non-communicable diseases in the future such as diabetes and leukaemia."
"For mothers who have recovered from Covid-19 or mothers who have received the Covid-19 vaccines will have a chance of having their immunes passed onto their children over mother's milk. Breastfeeding is a way to promote good health. If your child is infected with Covid-19, it can greatly reduce the severity of the symptoms. Therefore, there is no other food that can serve both food and immunity than breast milk," said Dr Siriporn.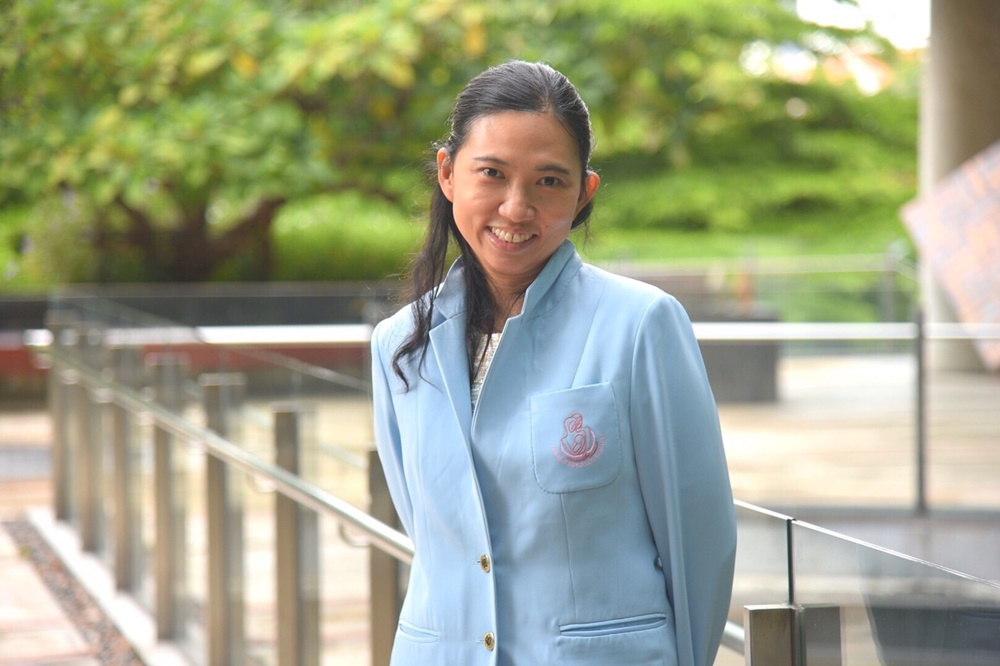 Neonatal paediatrician and academic committee member of Thai Breastfeeding Centre, Assoc Prof Dr Sudathip Khositamongkol, said that breastfeeding is not only important for the health and the long-term development of children. The body of the mother who breastfeeds will also be healthy as the breastfeeding activity helps the mother's uterus to regain its form faster after delivery. It also helps accelerate the mother's metabolism of up to 500 KCal per day, making them get back in good shape faster. Moreover, breastfeeding also reduces the risk of breast cancer, ovarian cancer, and obesity, as breastfeeding mothers are stimulated to secrete the hormones of happiness which helps calm the mind, strengthening the bond between mother and child.
rn