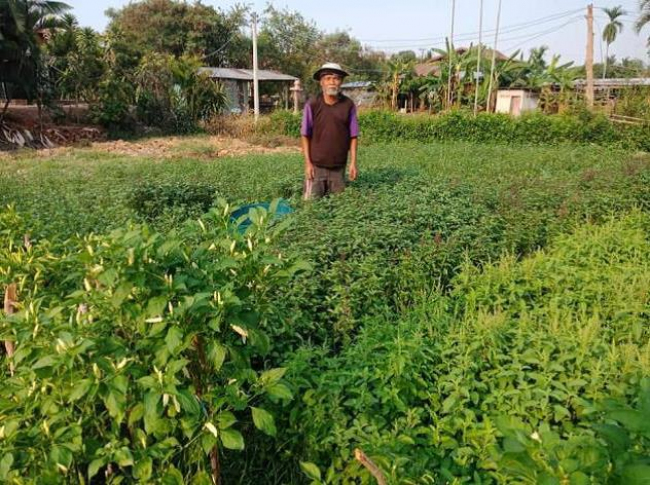 The fight against CoVid-19: Success story of Ban Samrong
ThaiHealth shares a success story in the fight against CoVid-19 of Ban Samrong village, situated in Tambon Tha Sawang, Surin province, in the attempt to rid the community of food shortage by employing organic agriculture, and sees the situation as a good opportunity to create community rules, ban alcohol, and promote good hygiene practices.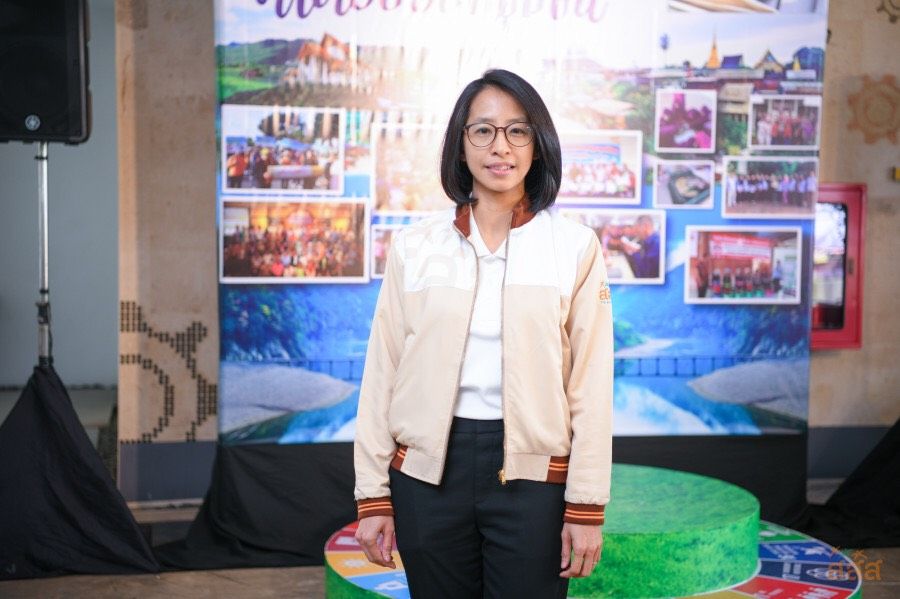 Director of ThaiHealth's Opportunity Promotion Section, Mrs Khempet Lenapan, said that the practice of community development comprises several elements, with having a strong leadership as an important requirement. Therefore, ThaiHealth sees an opportunity in the application of community leaders' council in the dealing with and prevention of infectious diseases and other health problems in the region.
The village of Ban Samrong in Tambon Tha Sawang of Surin province is a model of opportunity promotion and health innovation project, on the foundation of 2013 Liveable Village Project. There, the village chief is able to collaborate in various types of community work with both villagers and other government offices. This makes Ban Samrong village a role model for many health-related activities – reduction of chemical use, non-alcoholic religious activities, happy household, zero dengue fever case, and many more.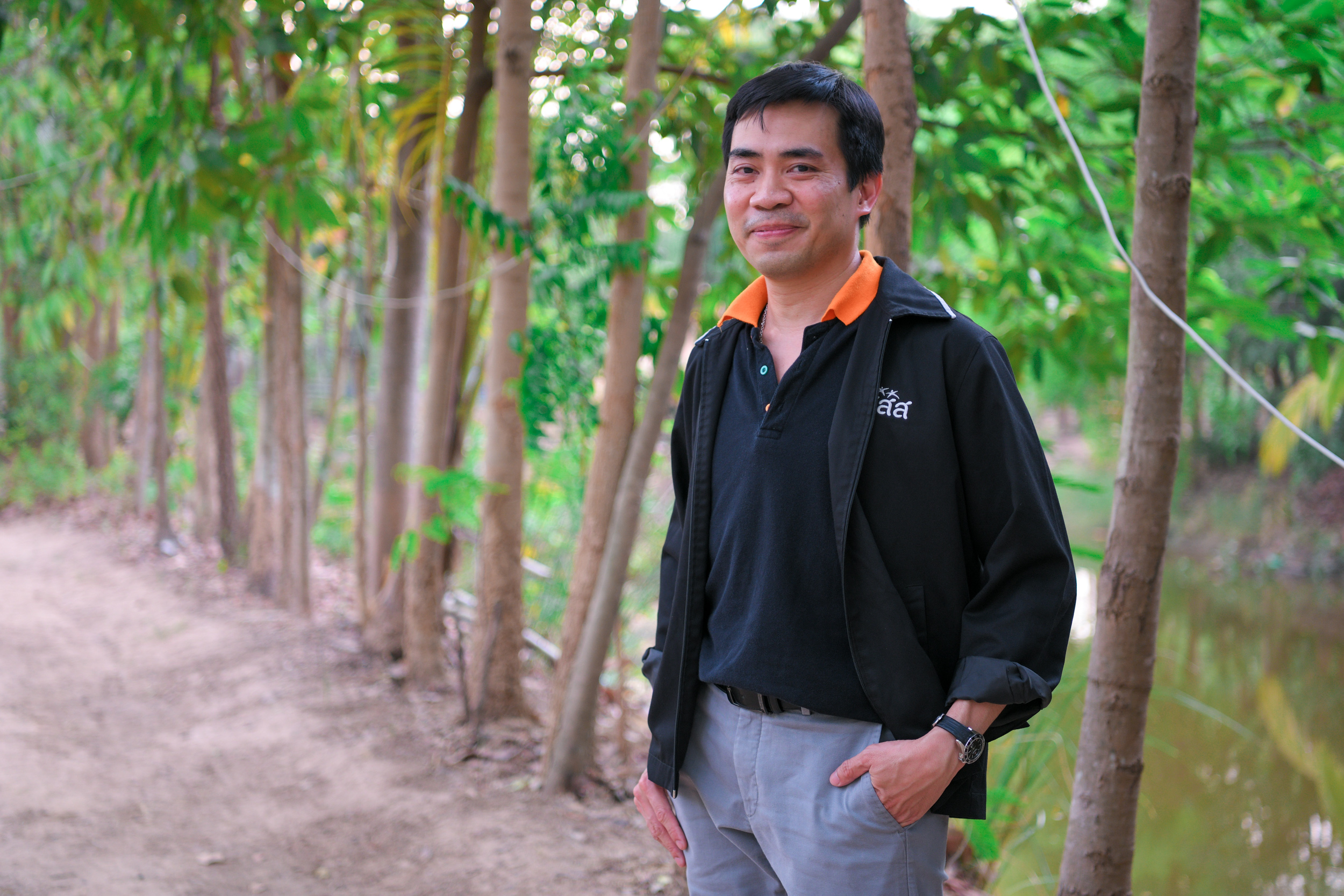 Dr. Nuttapun Supaka, Director, Partnership and International Relations Section, said that ThaiHealth is working to support our partners in various areas, by making good use of Ban Samrong's best practices as an example for other villages nationwide to implement by adjusting some features so as to fit the circumstances of each locale.
As a result, several communities with application of Ban Samrong's practices are showing signs of success in containment of diseases without any impact on local economy and the people's livelihood. On the contrary, villagers have been found to be able to generate more income from selling organic vegetables to markets. More than 80% of the villagers at Ban Samrong reportedly took up agriculture in order to feed themselves. With natural food source in abundance that can feed the entire village for the whole year. The project also encourages villagers who are of working age to return to their hometown and take up agricultural path of life. This is a good example of preparation for the new lifestyle to be emerging after CoVid-19 situation.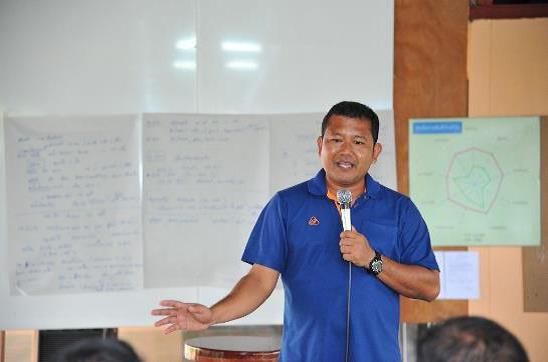 Ban Samrong village chief, Mr Phirawat Kidkla, explained that fight against CoVid-19 in the village began with a classification of villagers into 4 risk groups – 14 villagers from other areas; 42 villagers working away from the village; 103 elderly villagers; and 12 shops with external contacts. The village puts emphasis on these 4 groups – putting the main group in quarantine, putting the group with external contacts on close surveillance, taking care of the group with low level of immune, and educating villagers on how to look after themselves. The village also distributed face masks, and install alcohol gels in every important place throughout the village area. Up until now, there has been no report of new cases, which Mr Phirawat sees as a good opportunity to uplift community's sanitation, environment, self-sufficiency economy, better relationship among the villagers, and new community rules e.g. the tighter control on the sales of alcoholic beverages that is found to be very difficult to make happen in normal times. Finally, he also expressed gratitude towards ThaiHealth and its network for its support on the establishment of Community Leaders' Council and the idea of self-reliance. Today, Ban Samrong is one of the villages with the highest level of immune, and standing measures to deal with emerging problems.