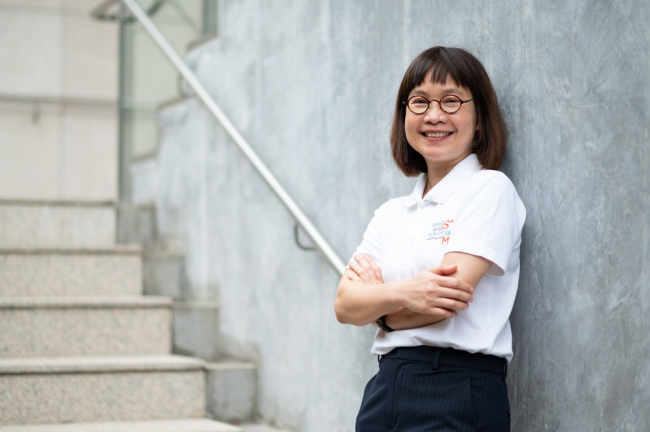 ThaiHealth releases stress-free manual for online learners during coronavirus
Thai Health Promotion Foundation has released a stress-free manual for students stuck at home during coronavirus school lockdowns, advising parents to create "Playing Corner" alongside "Learning Corner" at home, while also proposing extracurricular "Independent Playtime" with emphasis on stress-free, positive conversations to avoid creating stress for young learners during online class times.
ThaiHealth's Director of Healthy Child, Youth, and Family Promotion Section, Ms Nattaya Boonpakdee, said that the stress created by the ongoing pandemic in Thailand has changed the way children live and study. The different school culture has taken its toll on youngsters and adolescents as they are stuck at home as to avoid being infected with coronavirus.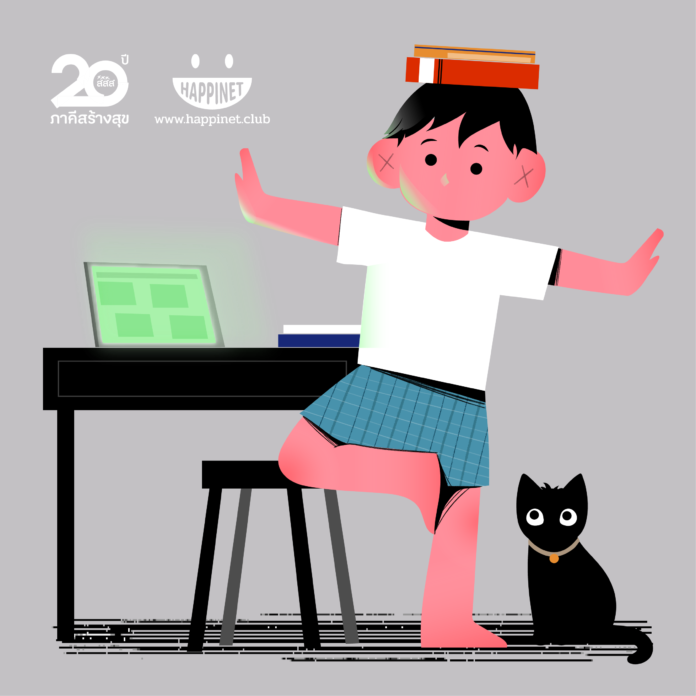 Common problems are 1) Anxiety in socialising with friends and teachers, 2) Stress of getting stuck in front of a computer screen, 3) Fear of contracting coronavirus if they must go to school.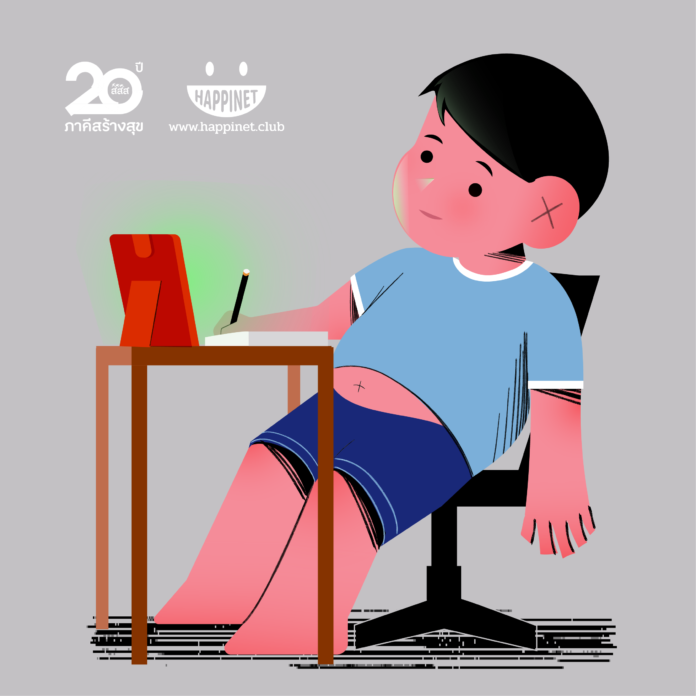 Ms Nattaya indicated that younger students are the most sensitive group as children of this age range are unable to conduct oneself in the online class environment and should not be confined at the online learning station for a long period of time. The easiest workaround to prevent stress in younger learners is that teachers may design an alternative classwork by letting students greet and mingle online with their friends for a break. Then, teachers may let them be themselves in colouring, listening to stories, playing dough or their favourite toys at home. This is to reduce stress and also stimulate development of fine motor and gross motor dexterity in children alongside learning and playing corners at home.
The simple methods are 1) Arrange a proportionate "Learning Corner" in a well-ventilated and well-lit area with a desk and a computer inside the house and let them know that this is their school area. If the house is more spacious, Learning Corner could be arranged in two separate spaces for morning and afternoon classes. 2) In case of small children, a "Playing Corner" could be arranged around the house or in the house, with a safe area for children to play freely by using several items at home as toys – cups, bowls, basins, or colouring books – without the need to buy expensive toys. This is to help create children's imaginative power and relief stress after classes.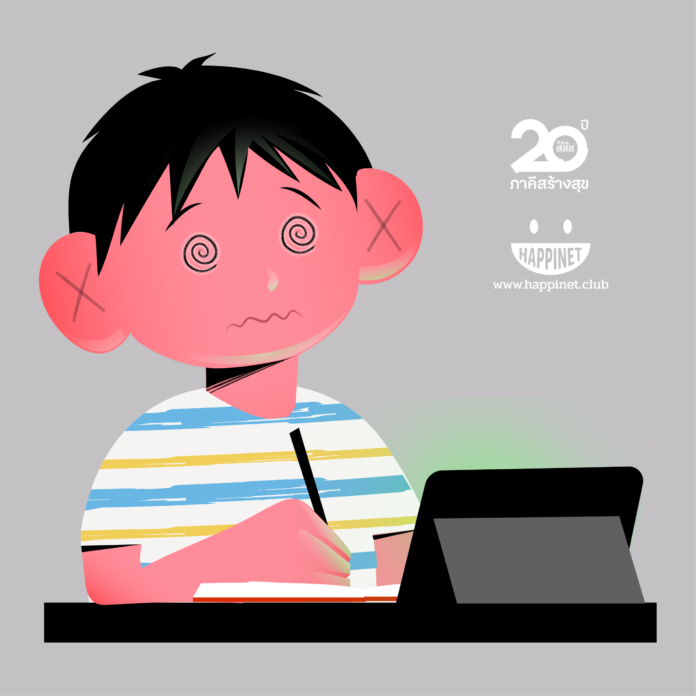 Parents are also advised to make an "Activity Timetable" with their children based on their daily routine and time of each day – waking up time, learning time, playing time, time for meal, bath, and sleep. With the timetable, children should feel more secure than those with capricious activity time.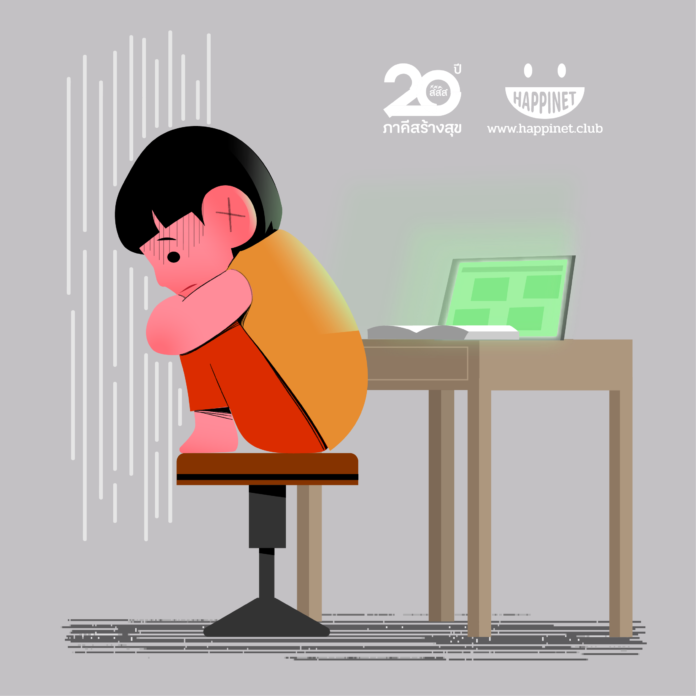 As for children who go to school, parents can also help by revising their sanitary and health codes against CoVid-19 by employing questions that sound positive and encouraging such as "How do you feel when you're at school?" or "What are you worried about when you have to go to school?". This could help ease children's anxiety when it's time to go back to school.
rn