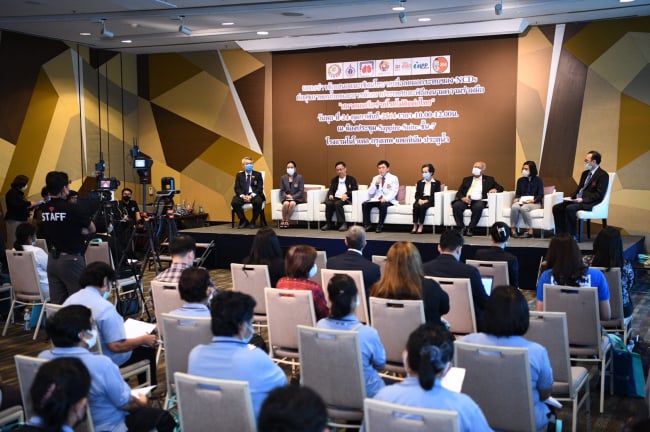 ThaiHealth pushes NCD Prevention Policy to National Agenda
Association of Thai NCD Alliance and Thai Health Promotion Foundation (ThaiHealth) have announced that the NCDs or non-communicable diseases had been found to be deadlier than CoVid-19, claiming more than a thousand lives in Thailand daily, while planning to push the NCD prevention policy and tighter control on consumption of sweet, greasy, and salty food as the national agenda, by developing the new patient service system and the promotion of physical activities towards healthy lifestyles.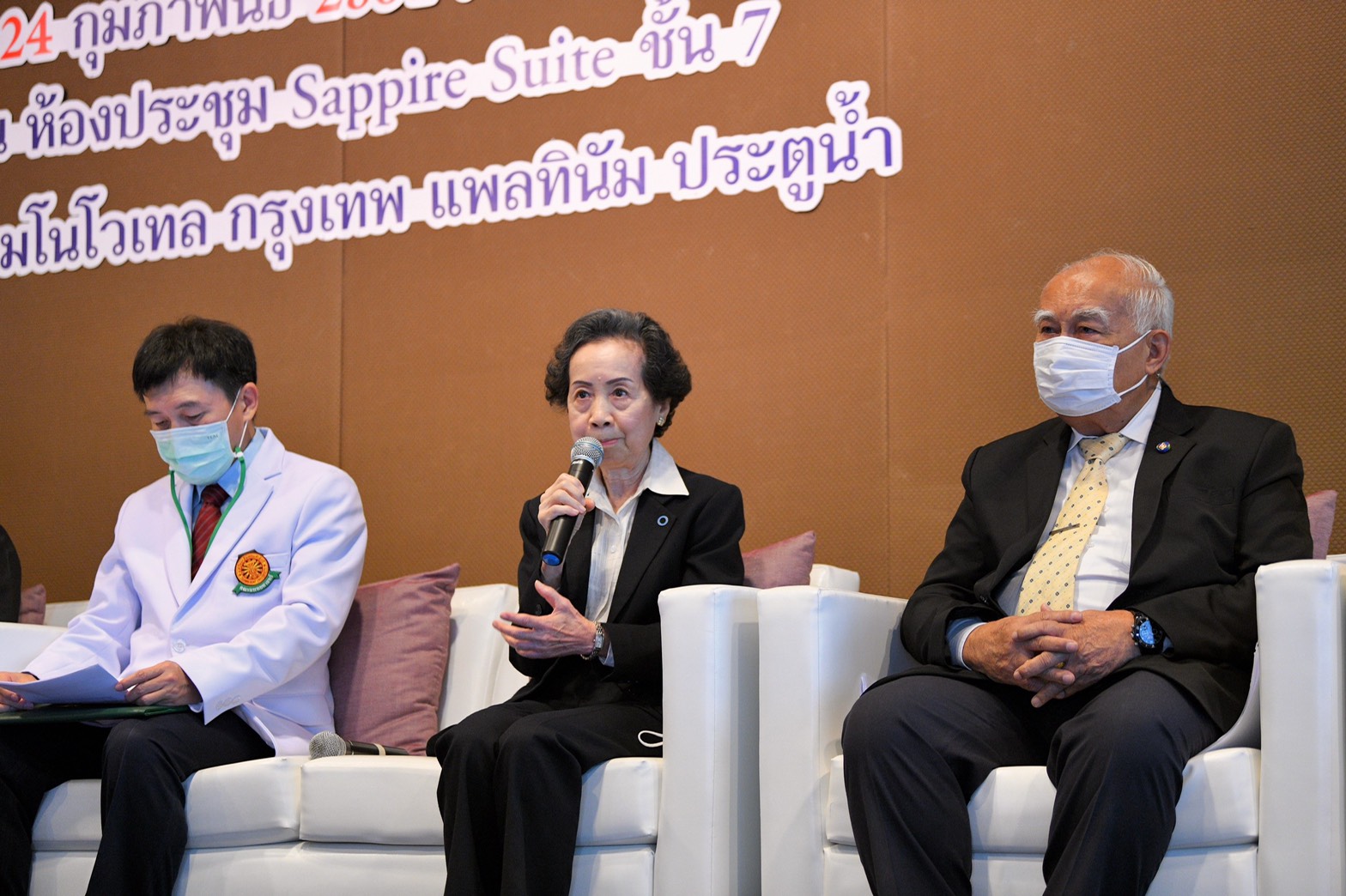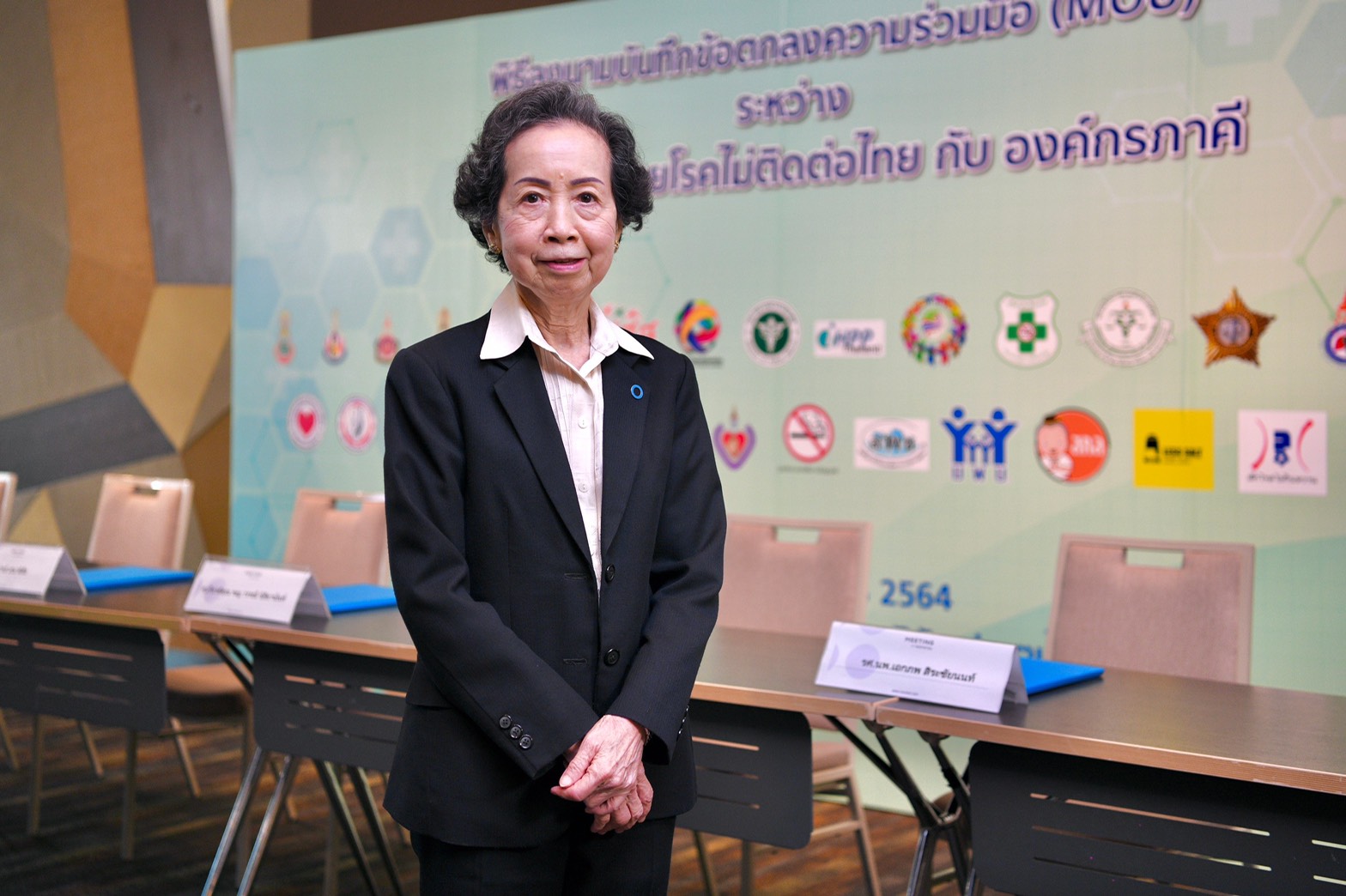 ThaiHealth, with collaboration of Association of Thai NCD Alliance and strategic alliance, jointly organised a press conference to announce their firm standpoint of the plan to propose the NCD prevention policy that is claiming a large number of Thai people's lives as the national agenda, while holding a ceremony of Memorandum of Understanding signing among professional organisations, government agencies, and the civil societies working to eradicate NCDs, with a mutual goal of securing a place for the NCD policy in the national agenda. The press conference was held on February 24, 2021 at Novotel Bangkok Platinum Hotel, Bangkok.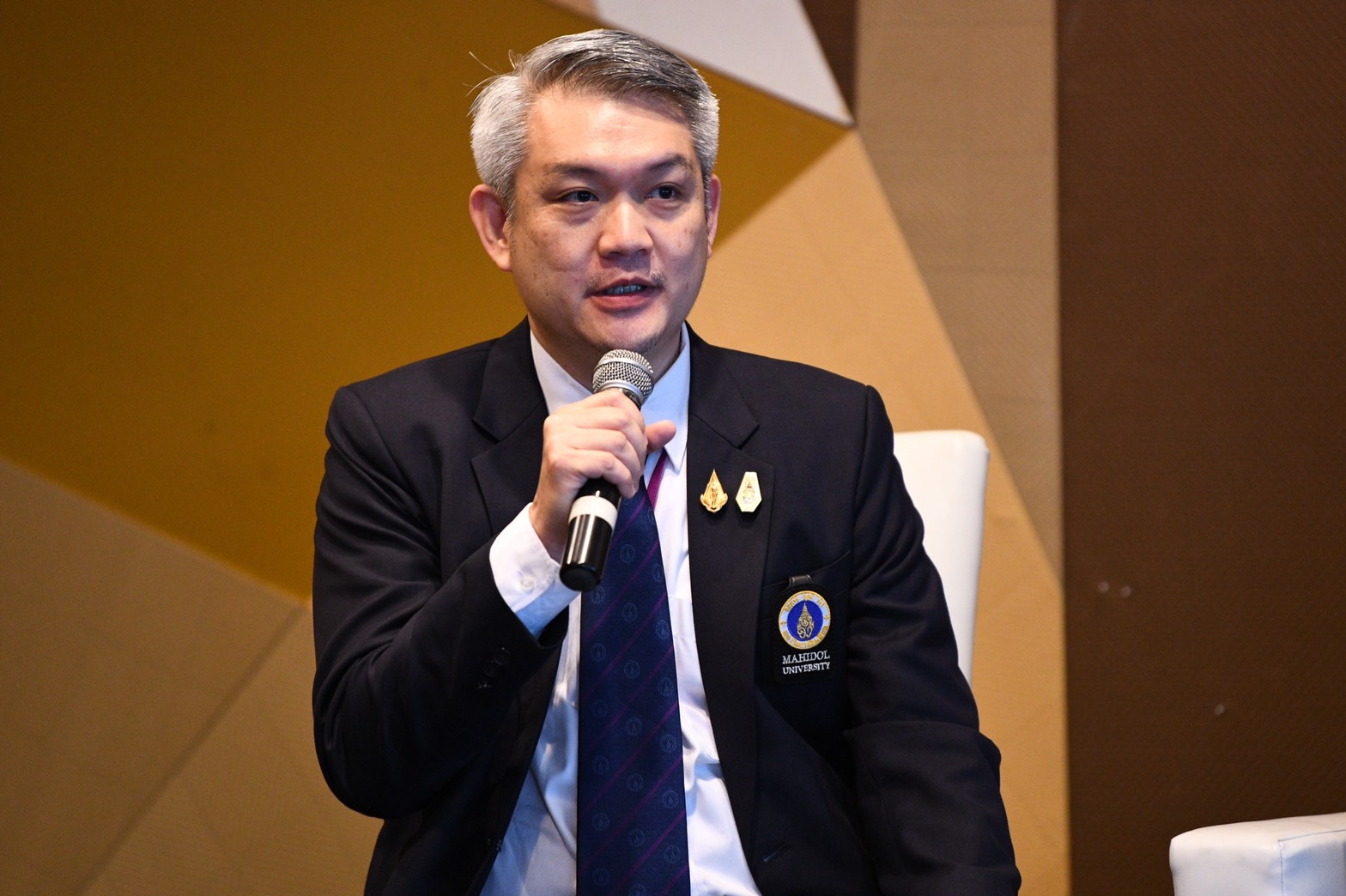 President of Thai NCD Alliance, Prof Emeritus Dr Wannee Nitiyanant, said that non-communicable diseases, such as cardiovascular diseases, diabetes, cancer, and chronic lung diseases, are the silent threat that is exponentially deadlier than CoVid-19 as public health reports indicate that the NCDs are claiming more than 1,000 lives of Thai people on a daily basis. The NCDs have cost the public health service system a great deal of national budget in medical personnel fees, medicine, and medical instruments.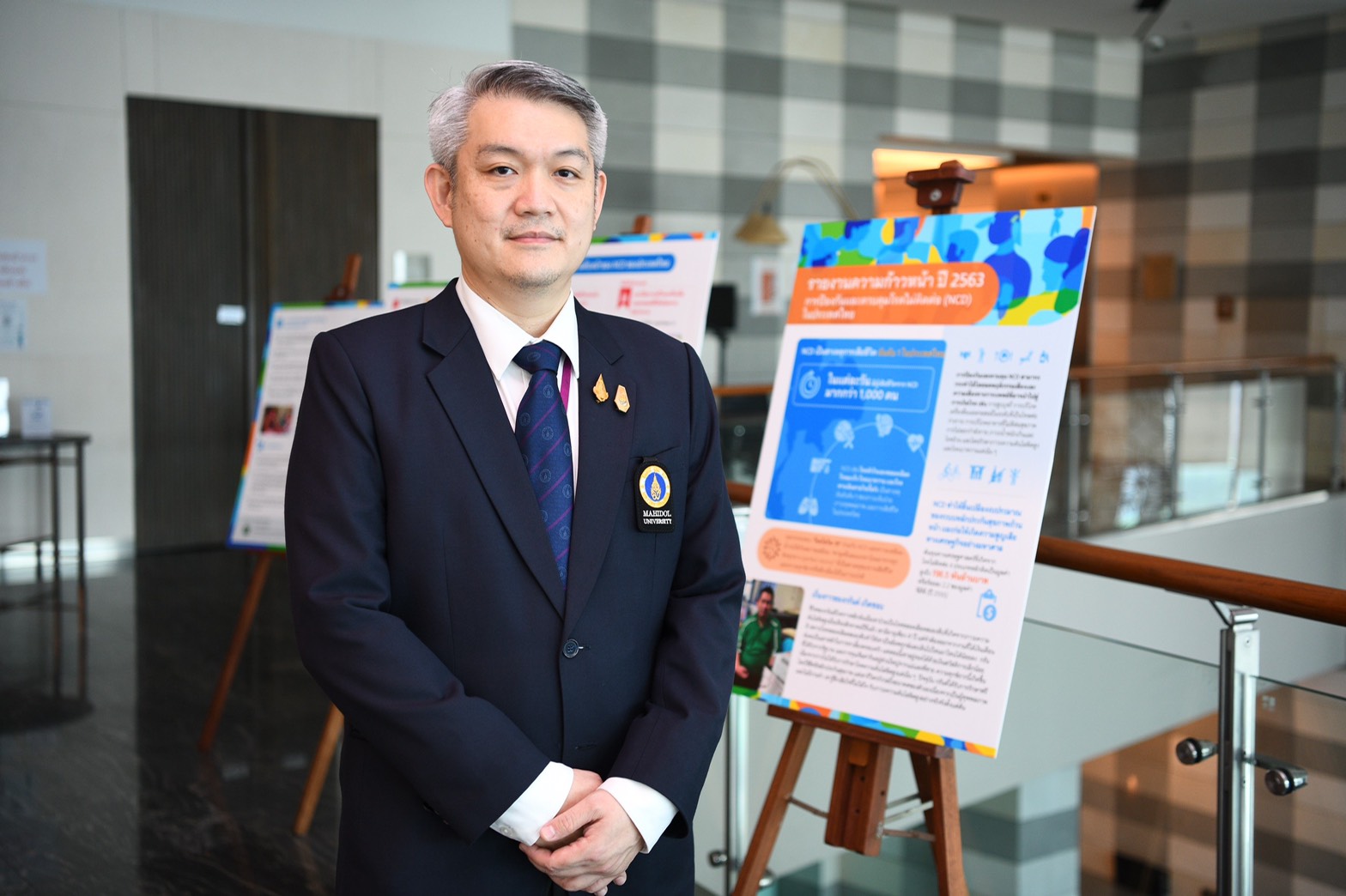 "The control and prevention of NCDs can be performed by reducing risk factors from unnecessary overconsumption, avoiding all vices, and by promoting healthy lifestyles in physical activities – walking, running, and cycling. The coronavirus crisis should be considered a great opportunity to start adjusting to the new healthy way of life and reducing public exposure of risk factors. These changes need the support from policy-level measures to reduce risk factors and increase protective factors. The alliance then would like to appeal to the government to consider the problems of NCDs as one of the most important issues on the decision-making level with a clear direction, which can positively affect the health, economics, society, and sustainable development of the nation," said Prof Emeritus Dr Wannee.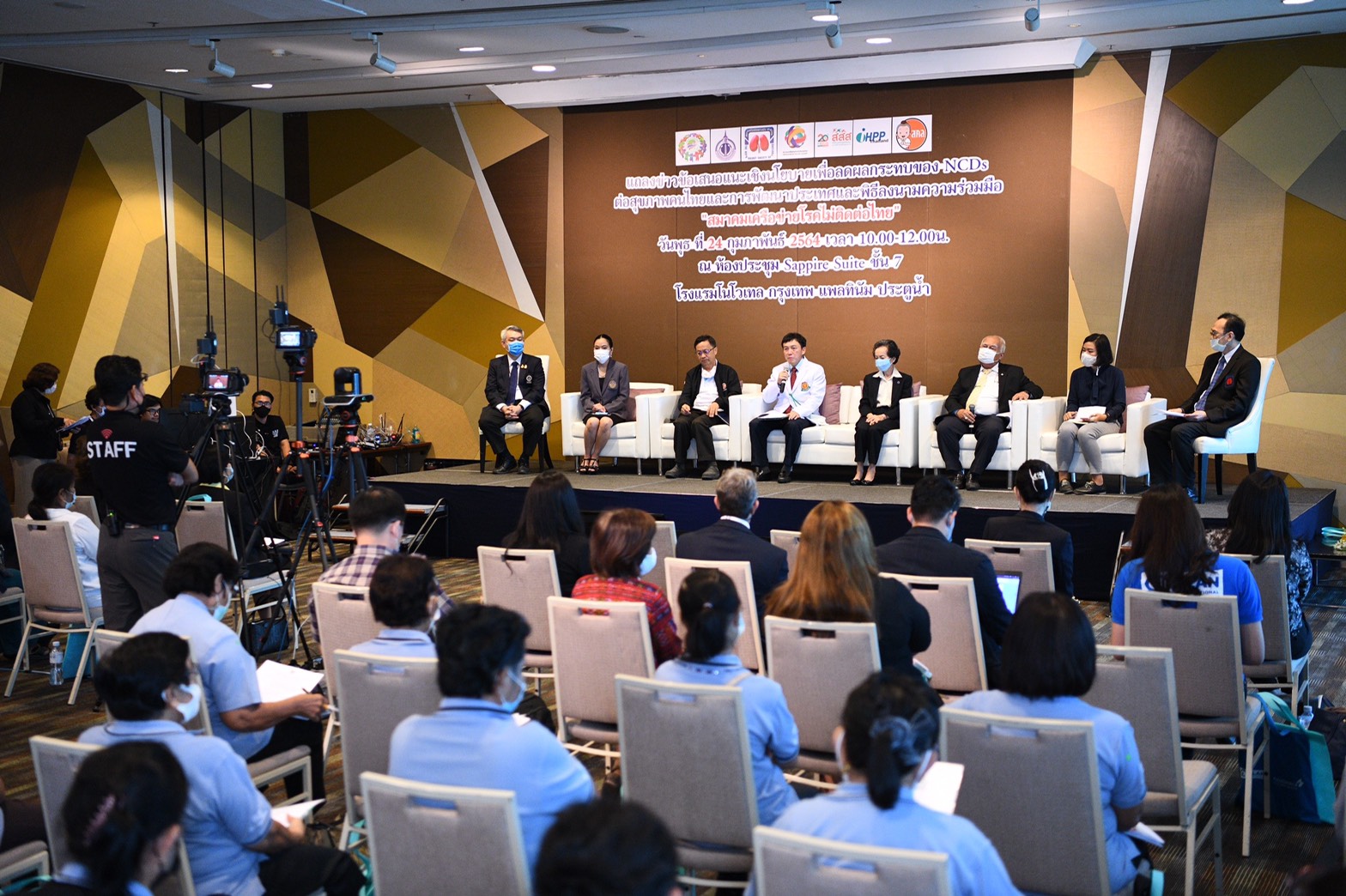 Member of the fifth Steering Committee of ThaiHealth and Deputy Director of ASEAN Institute for Health Development at Mahidol University, Md Dr Vijj Kasemsap, pointed out that ThaiHealth's goal is to provide support to activities that lead to reduction of unnecessary overconsumption, promotion of healthy lifestyles among the general public in order to reduce NCD-inducing risks. ThaiHealth has synergised among its strategic network to propose this issue as one of the national agenda that will hopefully lead to an allocation of budget to encourage the general public to change their way of lives by giving importance to physical activities, consumption of nutritious food, and avoiding of all vices – all for healthier life.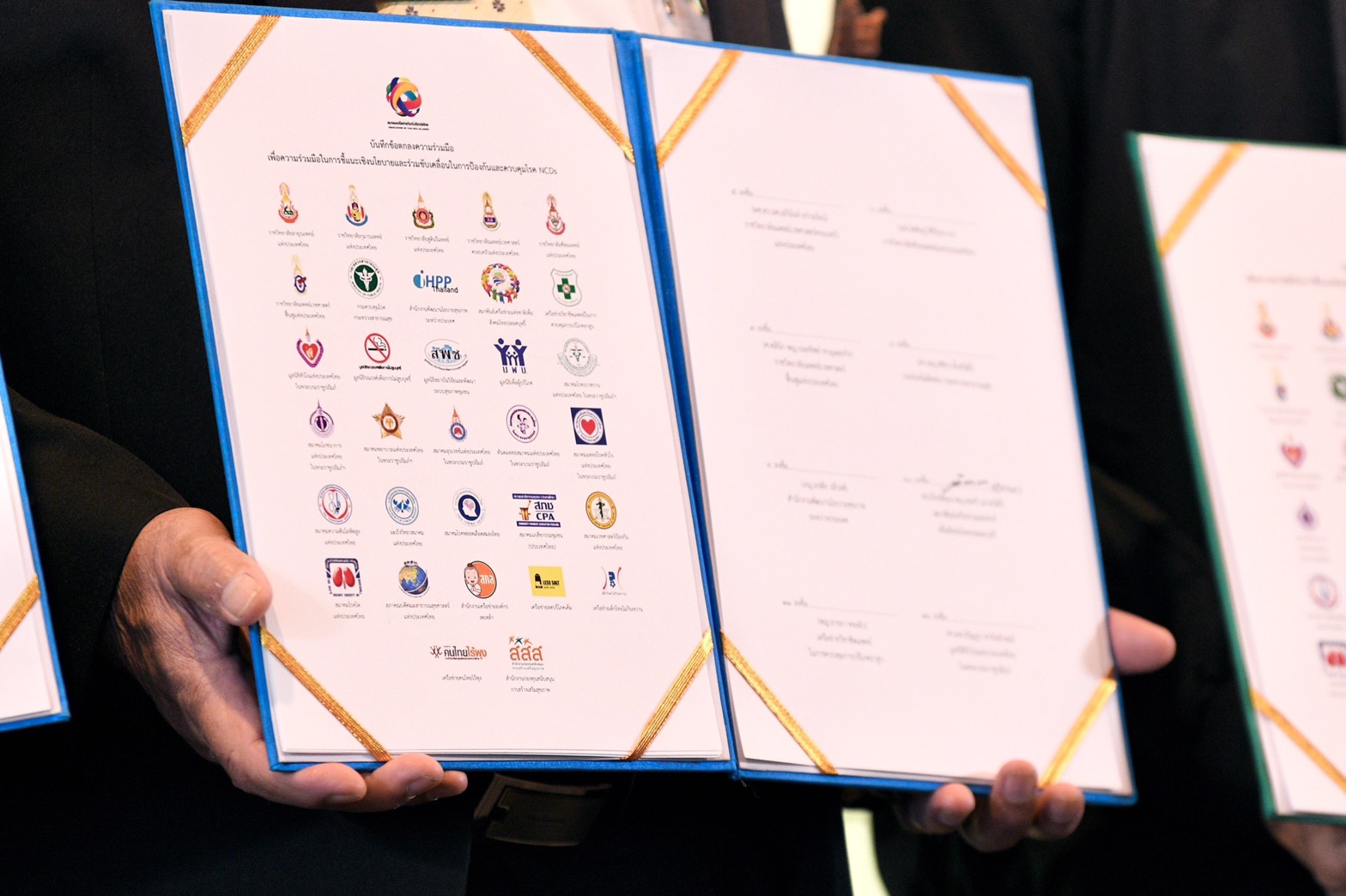 "In 2021, ThaiHealth and its strategic partners are continuing to push forward other four propositions so as to be annexed in the national policy: 1) the development of a new public health service system for NCD and NCD-risk patients by alleviating congestion in hospitals, cutting frictions caused by bureaucratic red tapes, with traceable information for patients to use as a tool to help them change their behaviours, 2) the enactment of measures to control the sales of goods with negative effects on health, for example, cigarettes, tobacco, alcoholic beverages, food products that are excessively sweet, greasy, and salty, 3) the more proactive promotion of physical activities starting from walking, promotion of the use of public transport, the development of safety measures in public parks and pedestrian paths nationwide to attract the public of every gender and age, and 4) the support towards agencies/organisations to be concerned about staff's health so that the workplaces are free of NCDs, and that staff will enter their golden age gracefully," said Dr Vijj.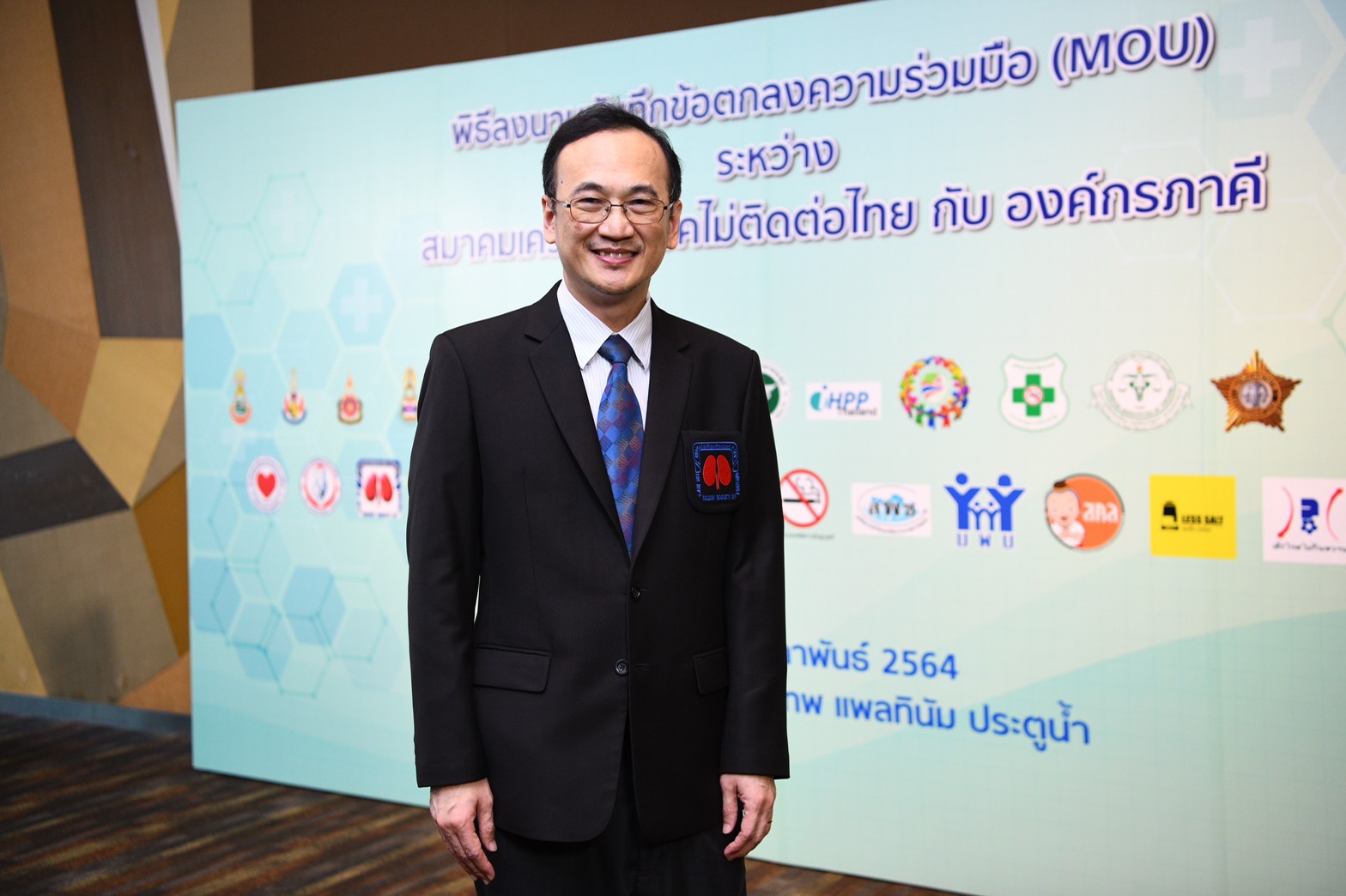 President of LowSaltThai Network and President of the Nephrology Society of Thailand, Dr Surasak Kantachuvesiri, expressed his firm recommendations that Thai people should have consumed more than 2,000 mg of salt per day, which is equivalent to one teaspoon. However in reality, Thai people are consuming 3 times more salt than the recommended daily intake. The most popular salty food for Thai people is instant noodles, which is ranked on top of the list of food with sodium. According to a 2017 report of World Instant Noodles Association, a Thai person consumes averagely 49 packs of instant noodles, while the world's average is only 13.3. As for the snack group, barbecued fish snack is ranked the first, followed by fried or baked seaweed snack as the second, while fried or baked potato and rice crisps are ranked the third.
rn