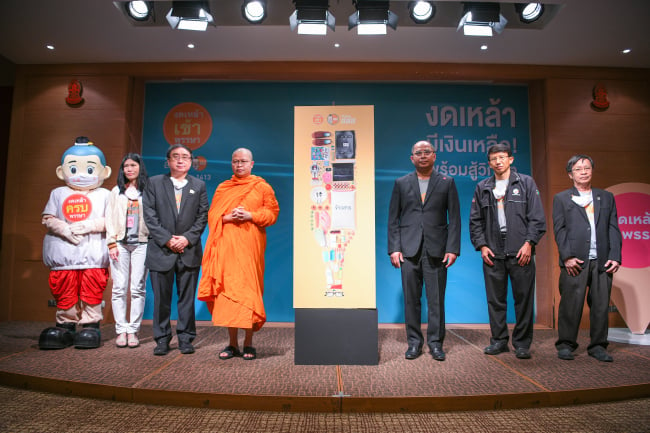 Stop Drink Network moves to campaign for non-alcohol 2020 Buddhist Lent
Thai Health Promotion Foundation (ThaiHealth) has stepped in again this year to campaign for non-alcohol 2020 Buddhist Lent, urging drinkers to switch from risk factors to healthy lifestyle under "Invite-Help-CheerUp" slogan which is in line with ongoing money-saving campaign to endure crises. On the other side of the policy, the youth sector also joined hands with Office of the Basic Education Commission (OBEC) in a campaign involving writing letters to parents, urging them to quit drinking, with the previous year's success of saving as much as 8 billion baht while 90% of the general public views this as a useful and feasible programme.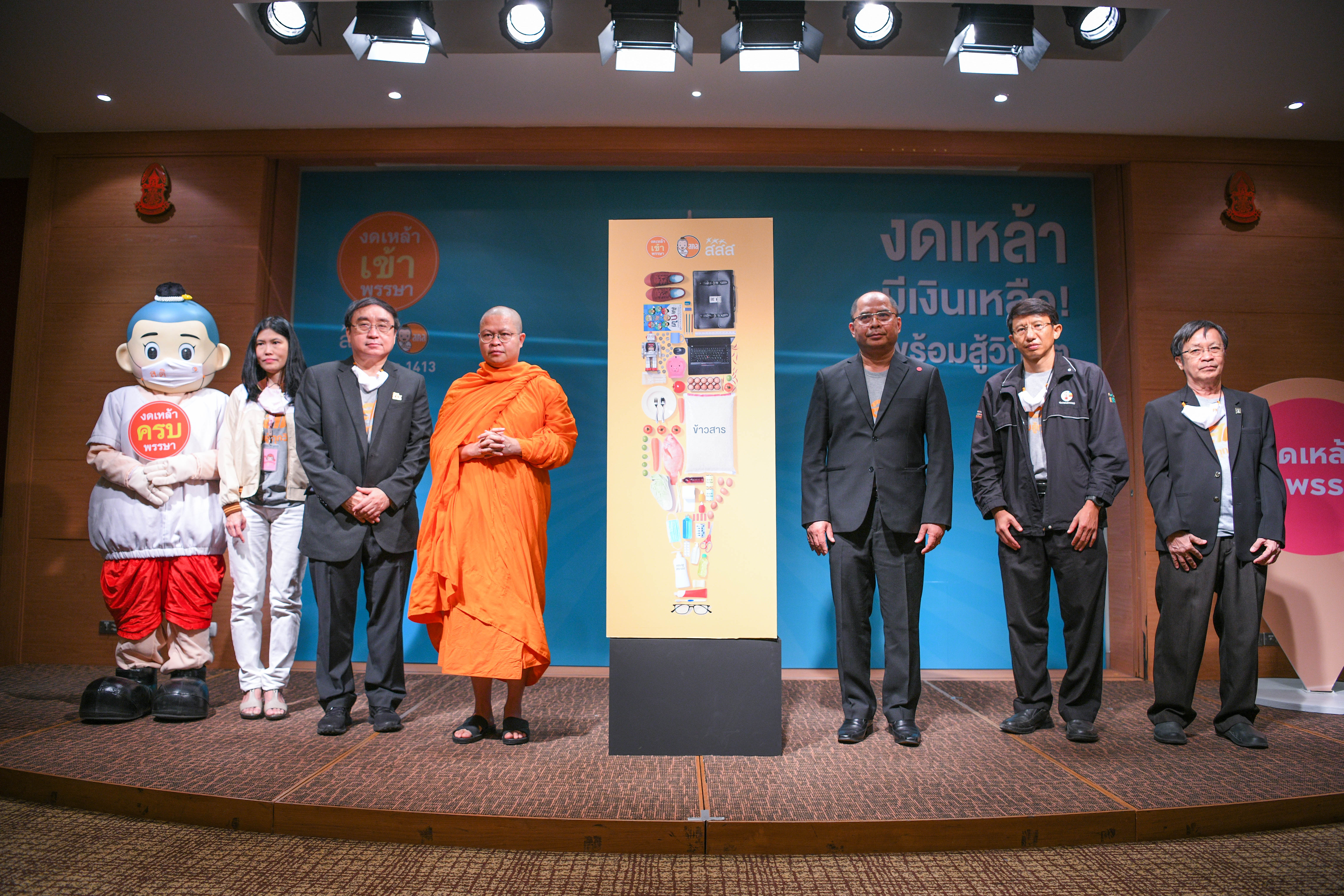 Speaking at the press conference of the launch of Stop Drinking Campaign for 2020 Lent, Dr Supreda Adulyanon, ThaiHealth CEO, said that the CoVid-19 outbreak and the emerging New Normal lifestyle has upgraded this year's Stop Drinking during Lent campaign to another level, as the pandemic renders this year's Lent a very special and different period unlike the previous times.
ThaiHealth would like to invite every party to participate in this campaign during 2020 Lent, making it a starting point to take better care of themselves. Under a catchy theme of "Mindfulness", people are urged to be inspired by the self-consciousness in changing the way people take care of themselves – especially in terms of health and financial livelihood. It has been empirically proven that cutting down on alcohol is a crucial factor that helps maximising the chance of saving money.
Dr Supreda added that, according to last year's report of Stop Drinking 2019 Lent by Centre of Alcohol Studies and Research Centre for Social and Business Development (SAB), the campaign succeeded in reducing as much as 31% of alcohol consumption during Lent. The study found that 10.2% refrained from drinking for a part of the Lent; 12.3% were not in the campaign but reduced their alcohol consumption; 5% made their resolution to stop drinking for good; while 90% of the samples voiced their common belief that it was a useful campaign that would help Thai people reduce their alcohol consumption during Lent.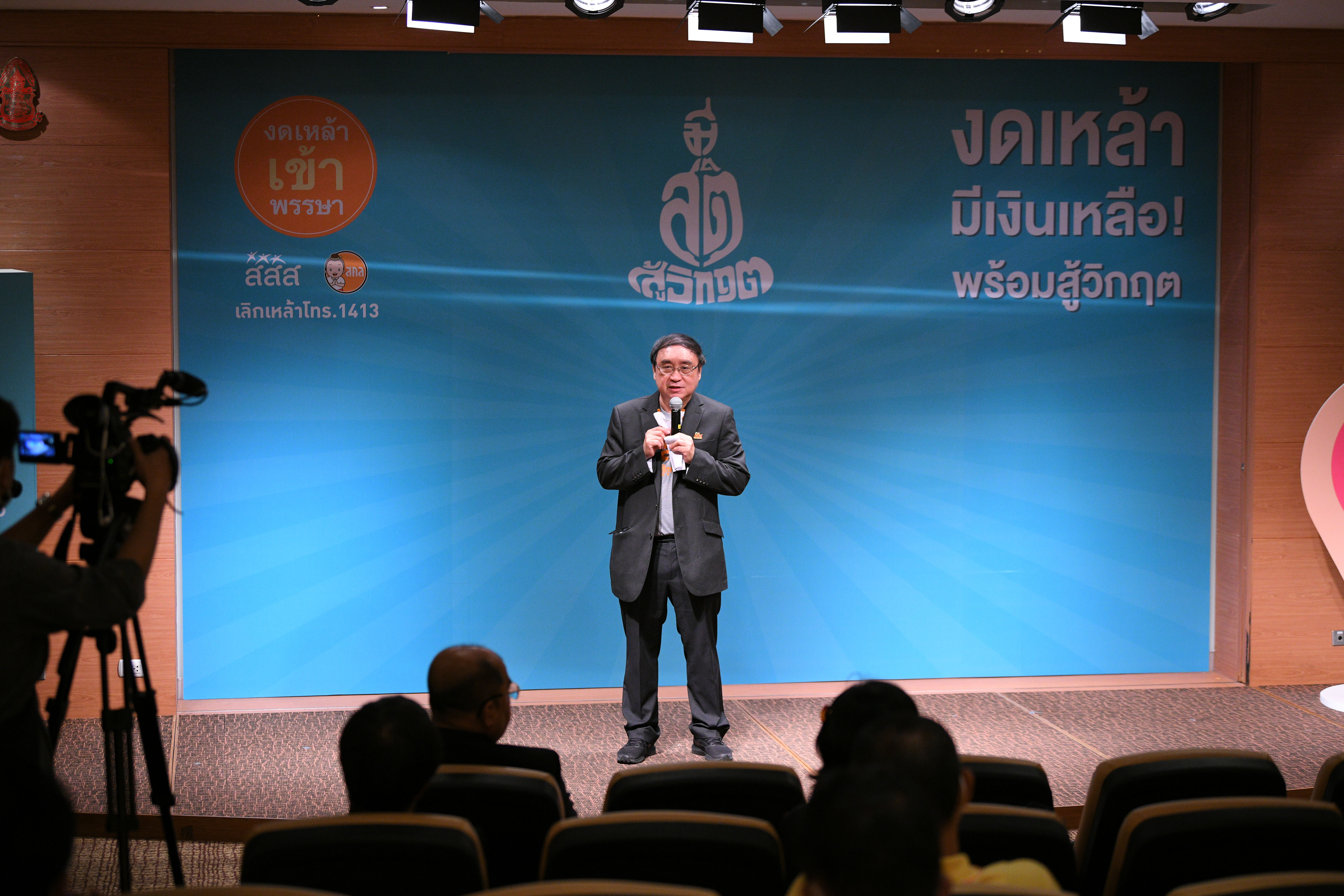 Most people who vowed to stop drinking or reduce their alcohol consumption said that it bettered their health, while half of them said it helped economising by 1,284 baht per person. In conclusion, the nation enjoyed Lent-period money-saving scheme of around 8.251 billion baht. Participants who were engaged in partial participation in the three-month campaign said that the main reason why they could not totally stop drinking was that they were not be able to resist the temptation of seeing their friends drink, or they were already heavy drinkers. However, there were as much as 46.5% of all samples who did not take part in the campaign, which is a big challenge for ThaiHealth and its network partners to work harder in order to be able to have access to this group.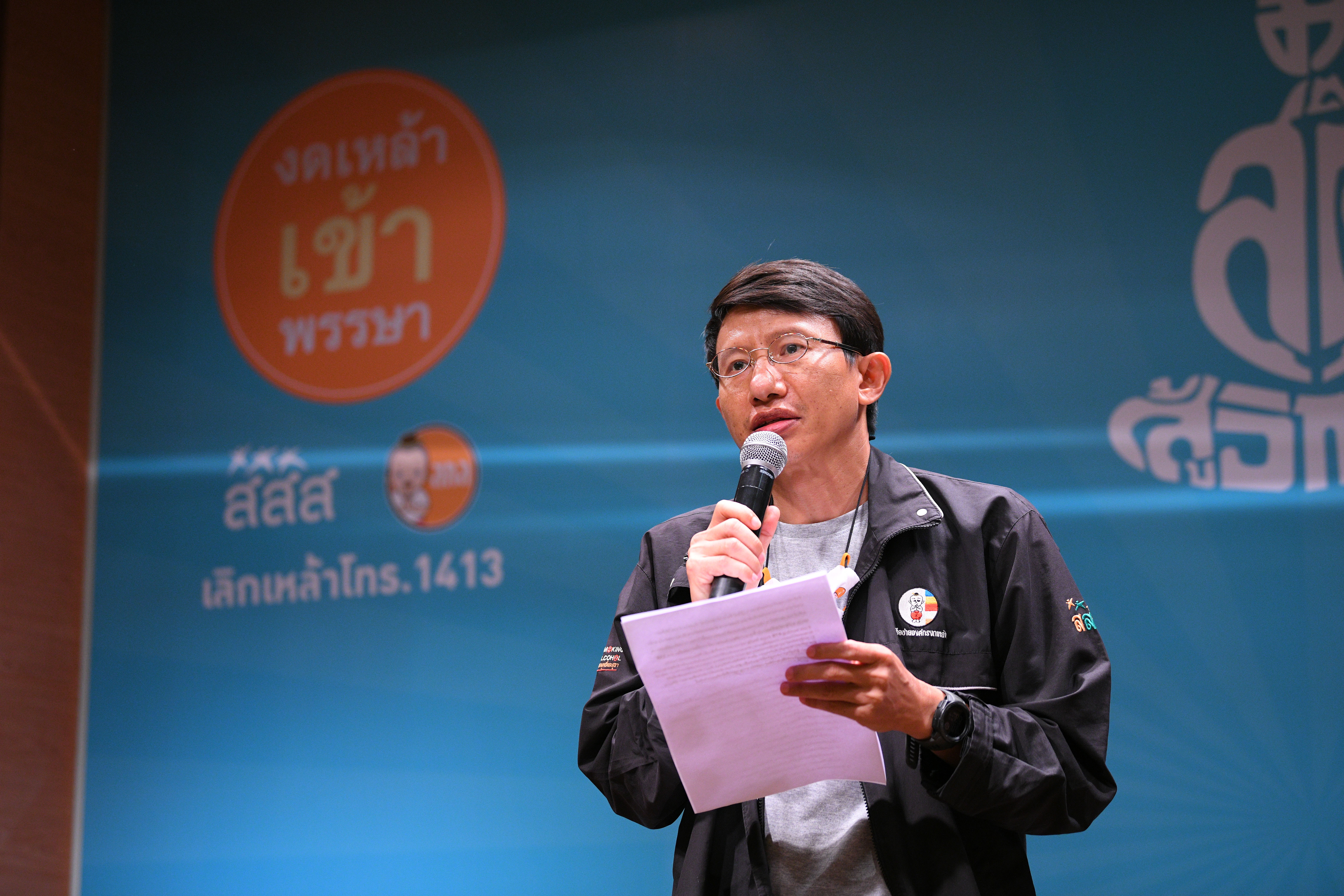 Mr Teera Watcharapranee, Manager of Stop Drink Network, said that the Non-Alcohol Lent 2020 this year is appealing to 6.98 million regular drinkers who drink alcoholic beverages with the frequency of at least once a week, while 1.71 million heavy drinkers among the first group have the tendency of being alcoholic. The Stop Drink Network will approach them through public relation injections, inter-organisational communications, and community approach. This year, under CoVid-19 outbreak situation, the public relation injections will be under a concept of "Stop Drinking during Lent to promote self-consciousness and money saving to fight against every crisis".
On the proactive side to reach out to drinkers in communities, 142 clubs of Diamond Heart Network (network for people who stopped drinking for good), 158 members of Campaigner District Governors, and a number of community-based working committees, will go on with the mission before the Lent period. A number of drinkers who desire to quit will be deployed in communities to engage in door-to-door approaches to recruit drinkers who want to stop drinking like them, communicating about the benefits of stop drinking to reduce problems in households. Activities during the Lent will be organised in communities to follow up on participants, cheering them up to the point of quitting.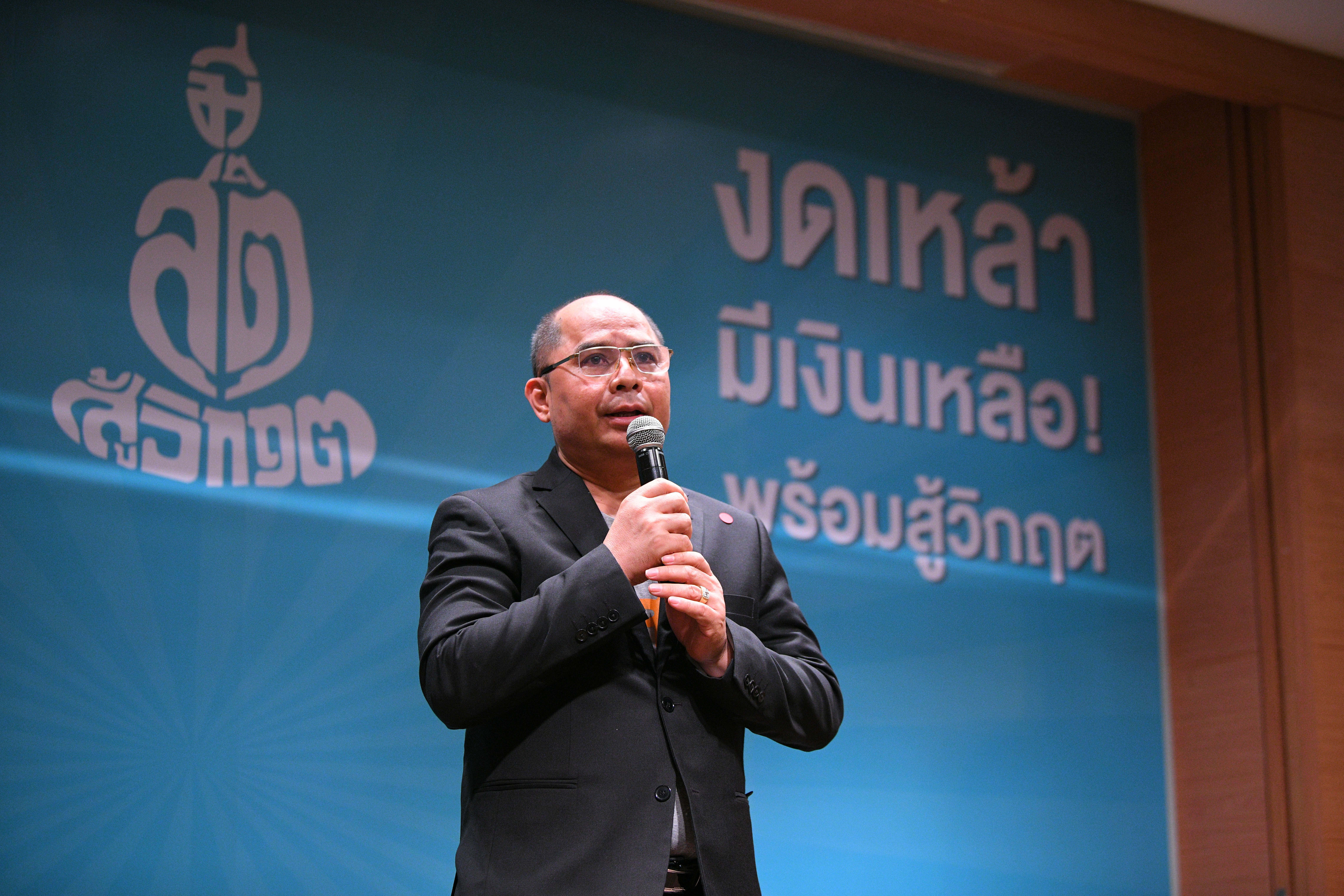 Meanwhile, Mr Sanit Yaemkesorn, Secretary General of the Office of Basic Education Commission (OBEC), said that almost 30,000 schools under OBEC administration have continuously observed the Stop-Drinking campaign. In this 11th year, the project involving schoolchildren urging their parents to stop drinking is an integrative solution for students to learn about life-affecting alcohol problem and to urge adults to stop drinking at the same time. If parents drink alcoholic beverages, family-related problems follow, affecting their children's learning capabilities and behaviours. Also, new drinkers are emerging from families with drinking problems.
In the previous year, OBEC launched a campaign urging schoolchildren to write letters to their parents imploring them to stop drinking. The post-activity report from 377 schools indicated that 22,722 urging letters and 21,997 thank-you letters were written and sent. As a result, 16,691 parents and 4,662 schoolteachers vowed to stop drinking during Lent.
For this year's activities, the letter campaign was readjusted in the form of 6 learning activities on ways to help parents stop drinking that will be instructed by seniors to the juniors. The "From Seniors to Juniors – From Children to Parents – We will Stop CoVid-19" campaign is believed to help people hold on to their selves, reducing wasteful expenses, teaching themselves the self-reliance theory, while reducing risks of being infected by the coronavirus.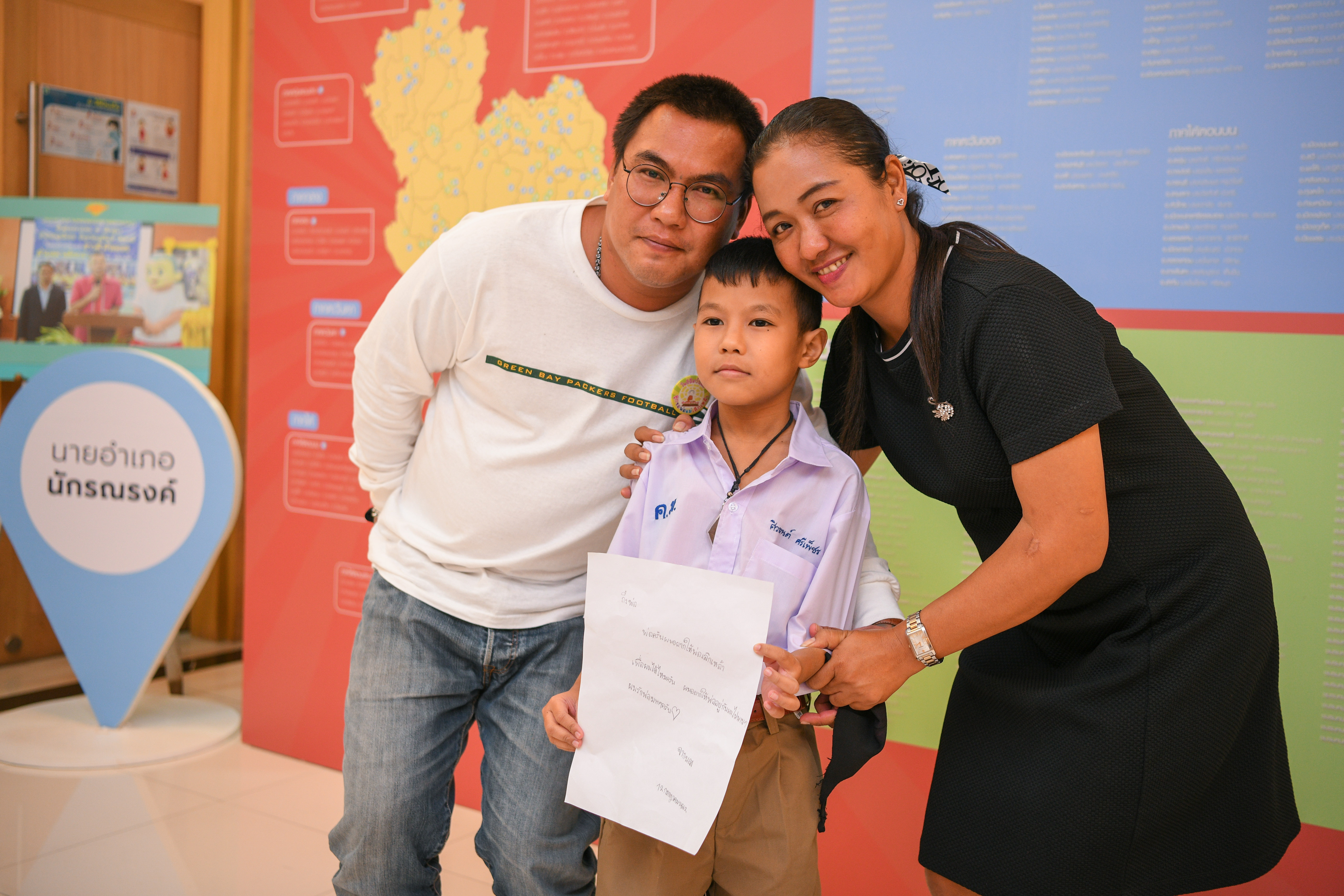 At the press conference, participants were also blessed with the presence and teachings of Venerable Methivajirodom (V Vajiramethi) on "Stop drinking, Be mindful of self, and Maximise human capability in order to cope with crises". Also in the activities were the launch of television spot "Mindfulness" and radio spot "Mantra for Self-Consciousness to Fight Crisis" by Thailand's popular preachers – Maha Sompong Talaputto, Rajdharmanidesa (Payom Kalyano), and Methivajirodom (V Vajiramethi). The spots will be broadcast from July 2nd onwards.