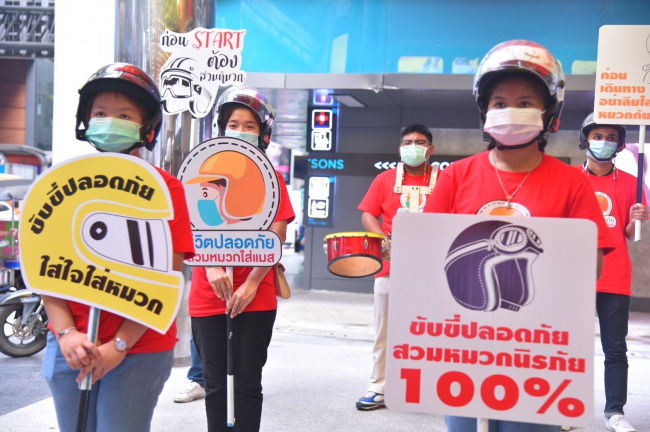 ThaiHealth urges public to follow new social value by wearing mask and helmet
Thai Health Promotion Foundation (ThaiHealth) and partners urged people to follow the new social value by wearing mask and helmet, while being concerned about half of the Thai motorists who do not wear helmets, citing the number of road fatality caused by not wearing helmet being 15 in 100 accidents while deaths from CoVid-19 are reportedly only 2 in 100 cases.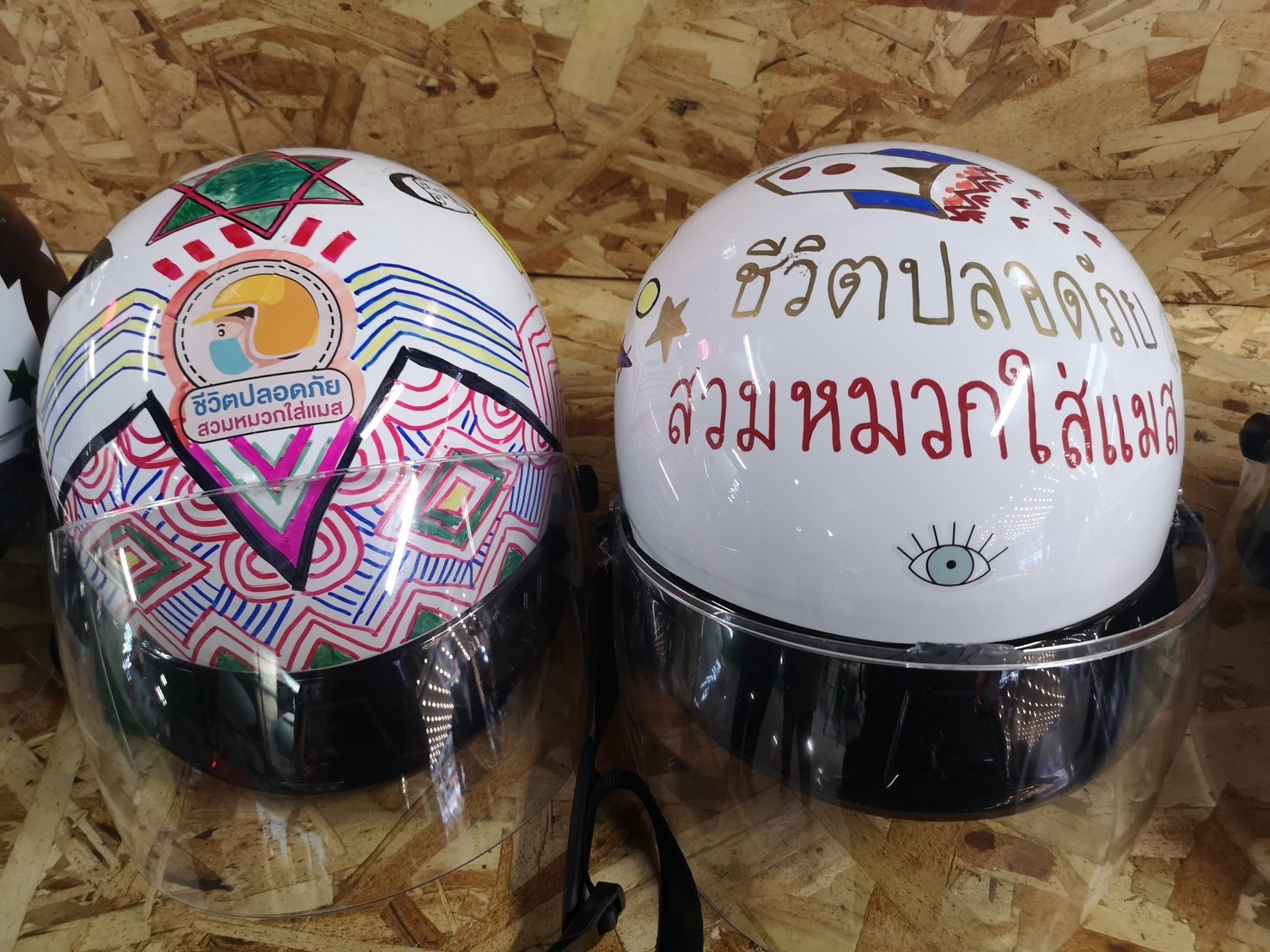 Sep 3, 2020 – ThaiHealth organised a launch of campaign "Wear Mask and Helmet to Save Lives" with its major target of motorists on two wheels following worrisome number of casualties caused by road accidents. The campaign is a collaboration between ThaiHealth, Accident Prevention Network, Stop Drink Network, Stop Gambling Foundation, Women and Men Progressive Movement Foundation, Life Quality Development Network, Risk Factor Reducing Youth Network, Youth Network Society, Thailand Youth Institute, and Road Accident Victims Protection Company Limited.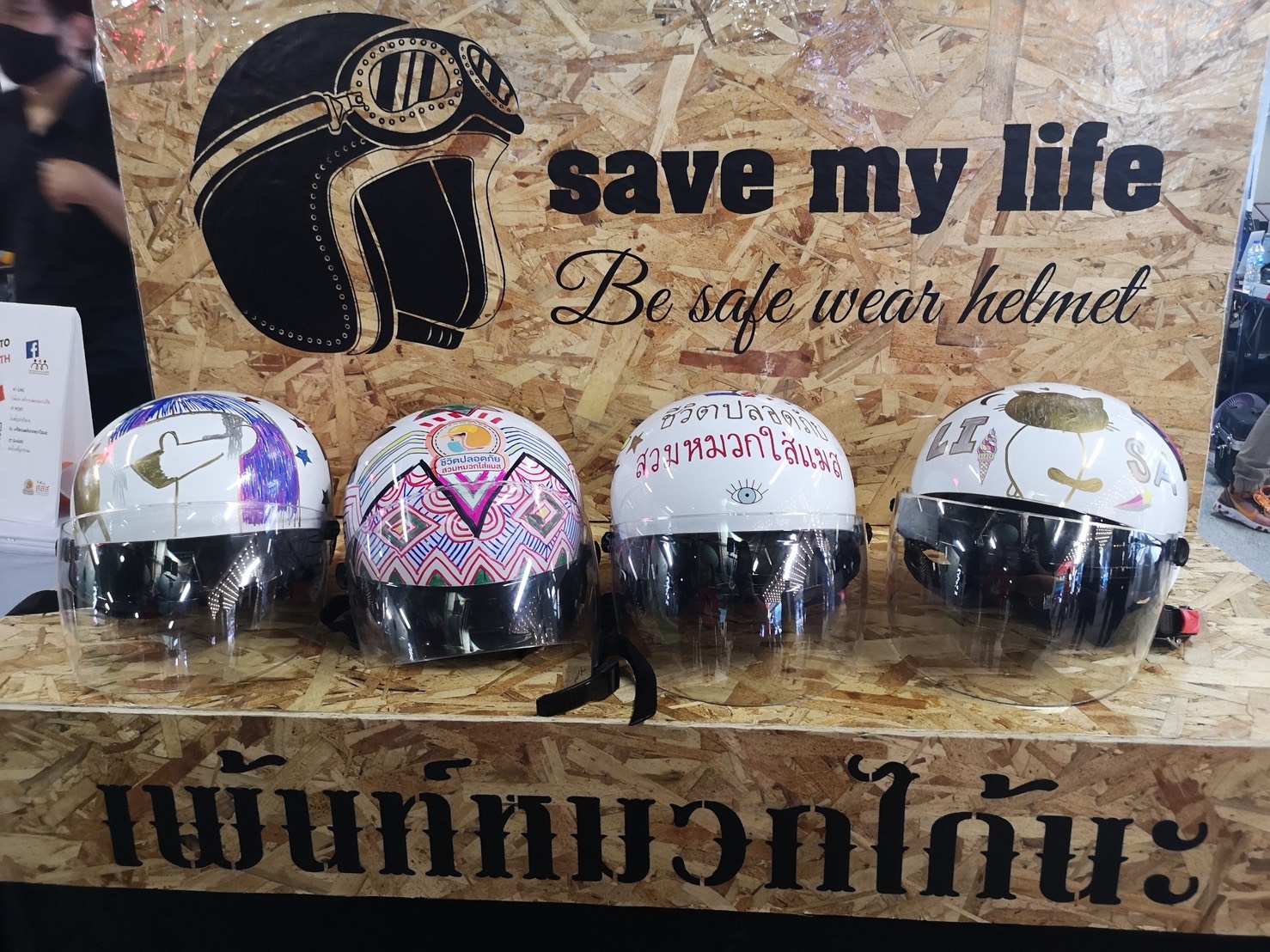 ThaiHealth CEO Dr Supreda Adulyanon said that, according to study conducted in 2018 by ThaiRoads Foundation, only 45% of the total of 1,529,808 motorcyclists in municipalities nationwide actually wear helmets while driving – among them are 52% drivers and 22% passengers. This has led to an indication by Thai Accident Research Centre and Asian Institute of Technology that wearing helmets can reduce the risk of head injury of drivers by 43% and 58% of passengers.
"The severity of CoVid-19 pandemic in Thailand is much lower, with only 2 deaths in 100 cases, while the information from Department of Highway says 15 in 100 road accidents died. Among them, 84% involved motorcyclists. So, road accident is statistically as frightening as spreading diseases. So far, we have seen a reputable national unity in wearing masks to prevent spreading of CoVid-19 that successfully ameliorated the outbreak situation. For the same reason, ThaiHealth and our network strongly hope that if more Thai motorcyclists and their passengers wear helmets, the number of casualties from road accidents will reduce exponentially. I would like to take this opportunity to urge people to follow the new social value of wearing masks and helmets," added Dr Supreda.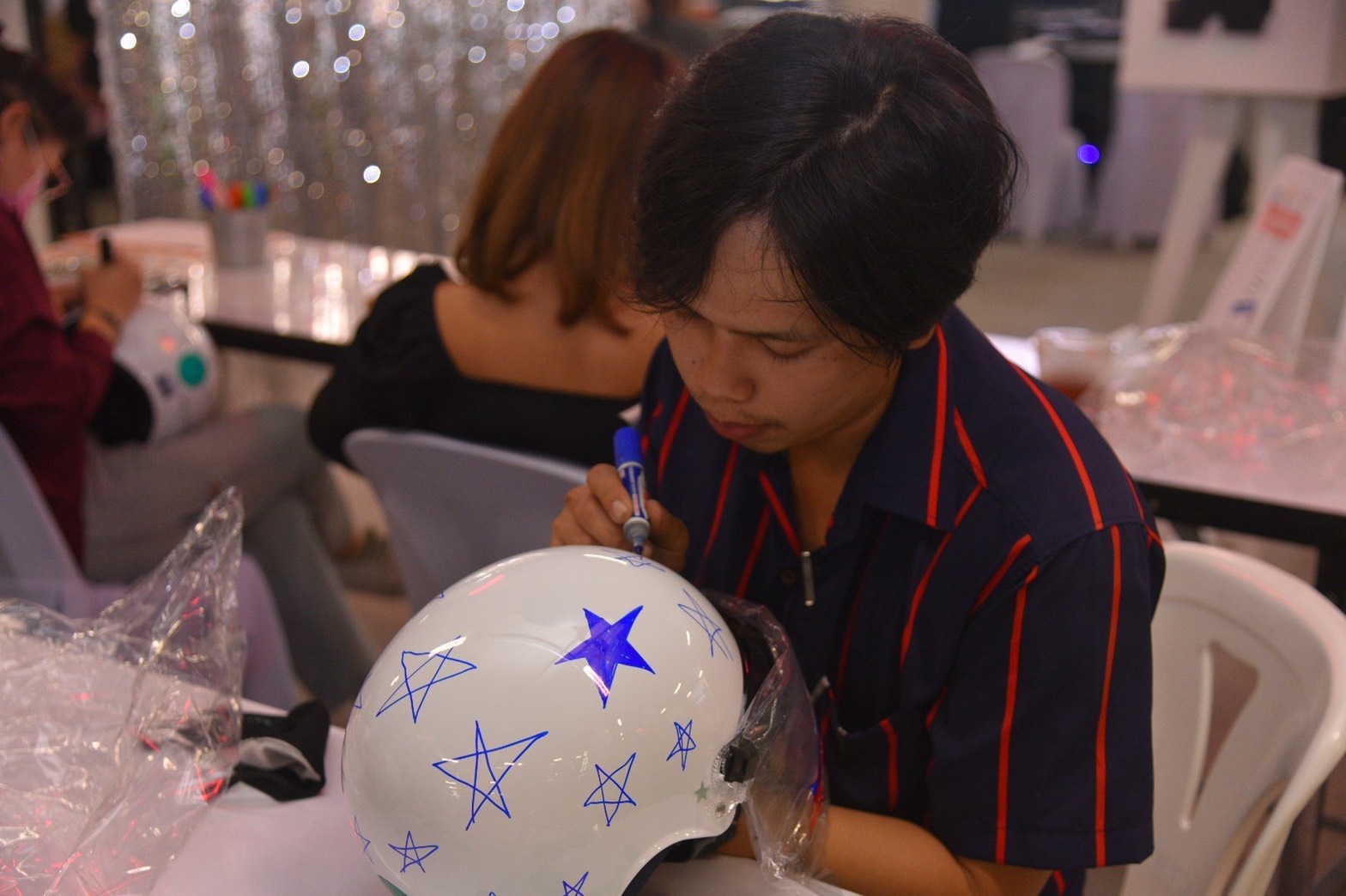 Ms Khreuamas Srichan, co-ordinator of Life Quality Development Network, said that the campaign to urge the public to wear helmets and masks will be specially concentrated in areas dominated by youngsters and adolescents. Its main objective is to raise awareness among young motorcyclists and passengers of the importance of wearing helmets. She also added that she wanted to see greater number of helmet wearers just like face mask wearers during the peak of CoVid-19 outbreak. As more than 2,000 youngsters are losing their lives every year to road accidents. The message conveyed also implied that the general motorists are urged to strictly follow road rules – be generous to fellow motorists and cyclists, and pedestrians, and do not drink and drive.
Mr Patcharapol Daengsida, President of Lomhaijai Foundation, said that he himself was a victim of motorcycle accident. He relived his experience, recounting that he and his two friends was on the same motorcycle and was hit by a car – losing one of his friends to the accident. That particular event has become a life lesson teaching him that no matter how much we are careful, there is always a chance that others can be the cause of accident. Accidents can happen anytime, anywhere, to anyone; and one day the victim of an accident might be you or one of our loved ones. Helmet should be considered an essential instrument to wear while driving as it helps reduce the chance of head injury. In addition, the worrisome situation today is that more parents are allowing their underage children to ride motorcycles – the youngest he had found was 7 years old to be precise.
"Certain parents of underage motorcyclists do believe that giving motorcycles to their children is a good motivation that benefits their studies and it gives them a better level of convenience when they are asked to run errands for parents. However, it only makes it worse in terms of road accident as well as the increasing workload of law enforcement officers. I urge parents and law enforcement officers to put more concern on activities of young motorcyclists, especially unsafe driving," said Mr Patcharapol.