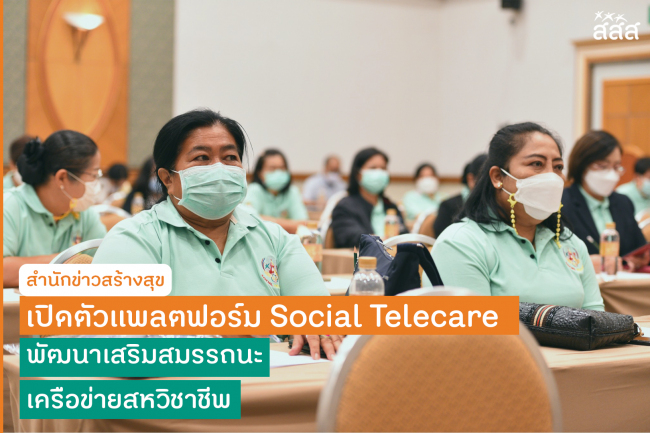 Social Telecare platform established to enhance multidisciplinary network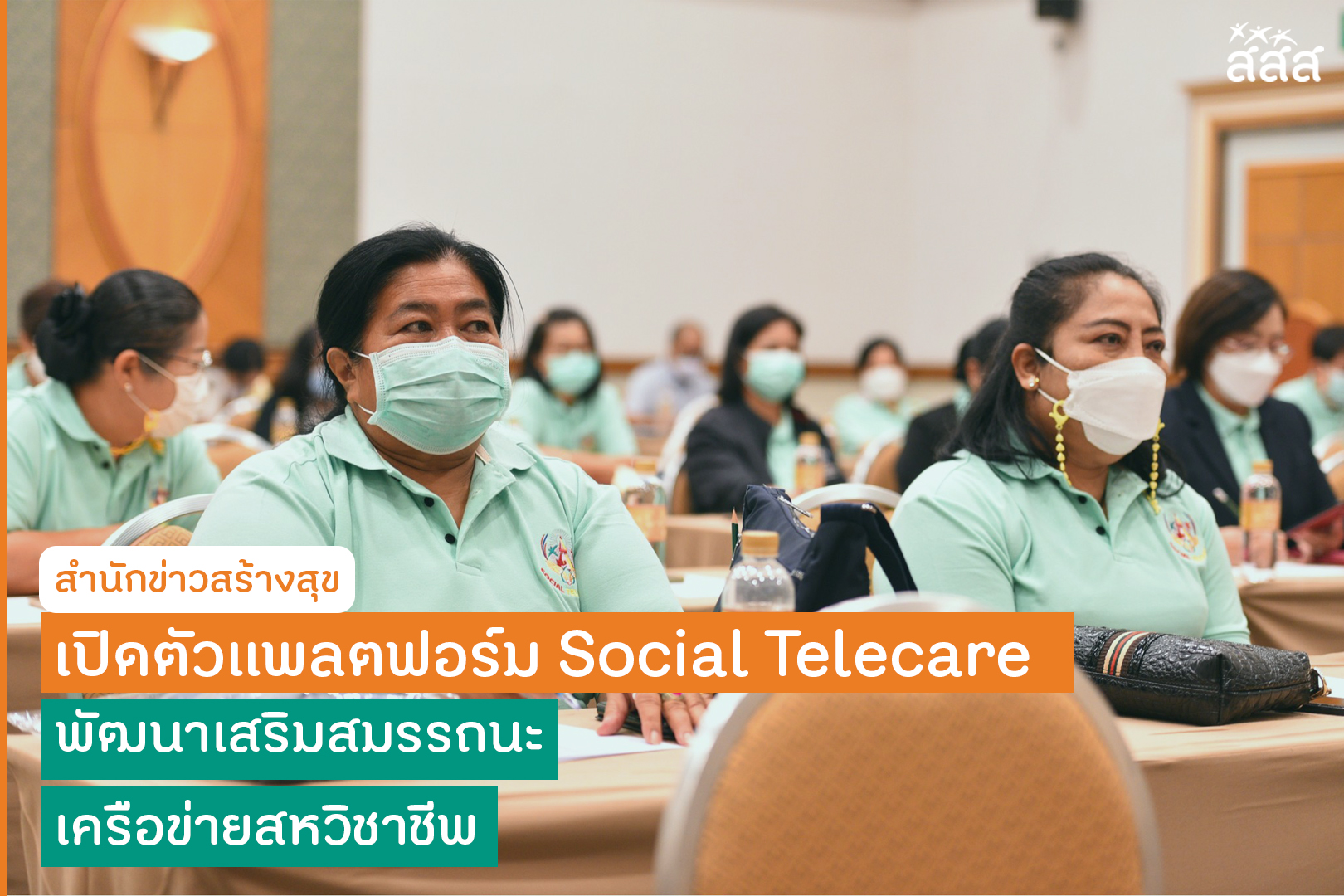 Thai Health Promotion Foundation (ThaiHealth), its strategic network, and Thammasat University, have announced the launch of Social Telecare platform to enhance the multidisciplinary network with a project to interlink NHSO data piloted in 89 hospitals nationwide in order to upgrade the services offered in Thailand's health care system.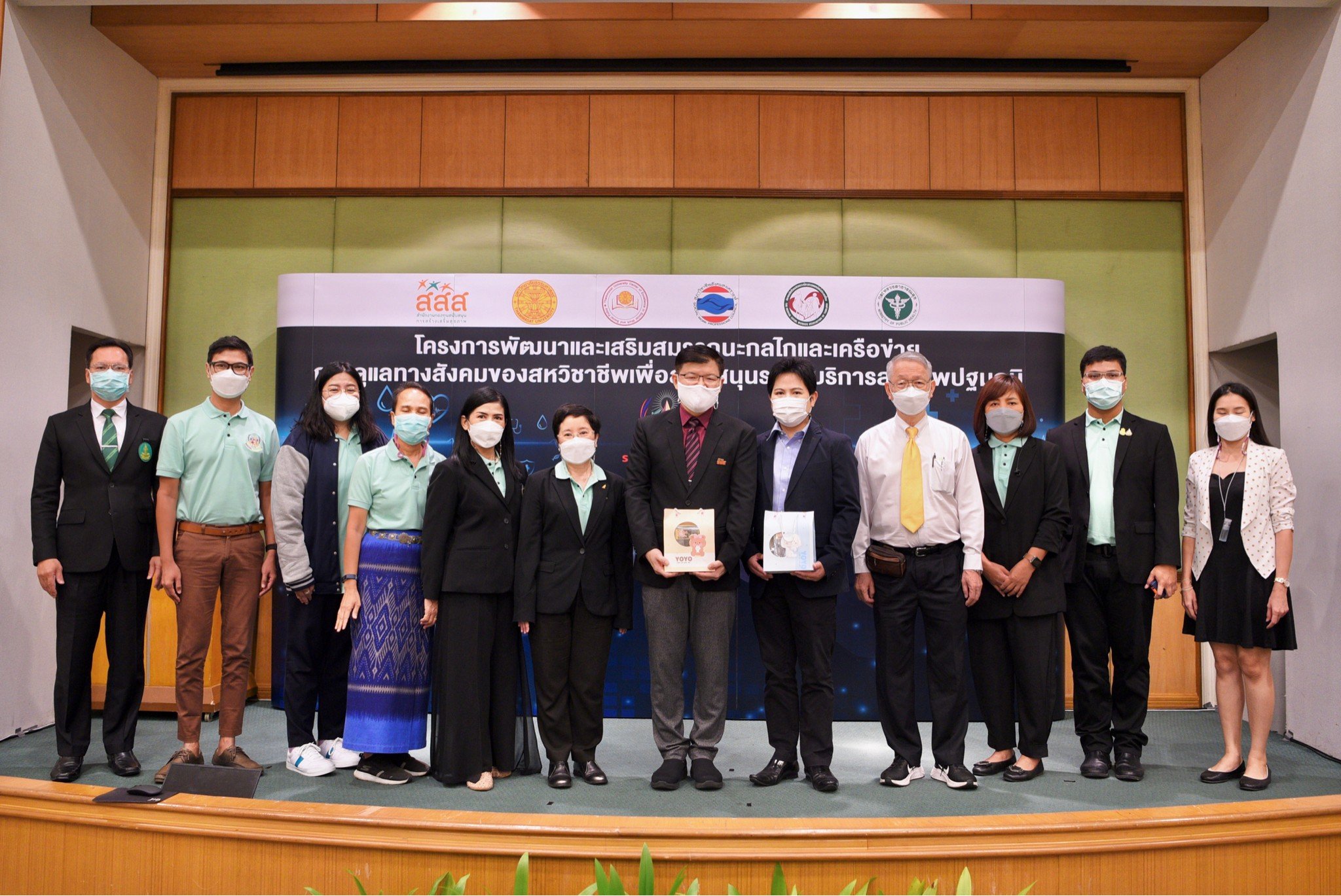 Aug 22, 2022 — ThaiHealth and Thammasat University and strategic partners jointly organised a press conference to announce the launch of a new system built to enhance the work of multidisciplinary workforce, and the launch of Social Telecare platform to maximise the social health care coverage in the form of "Social Telecare Sandbox" in each community.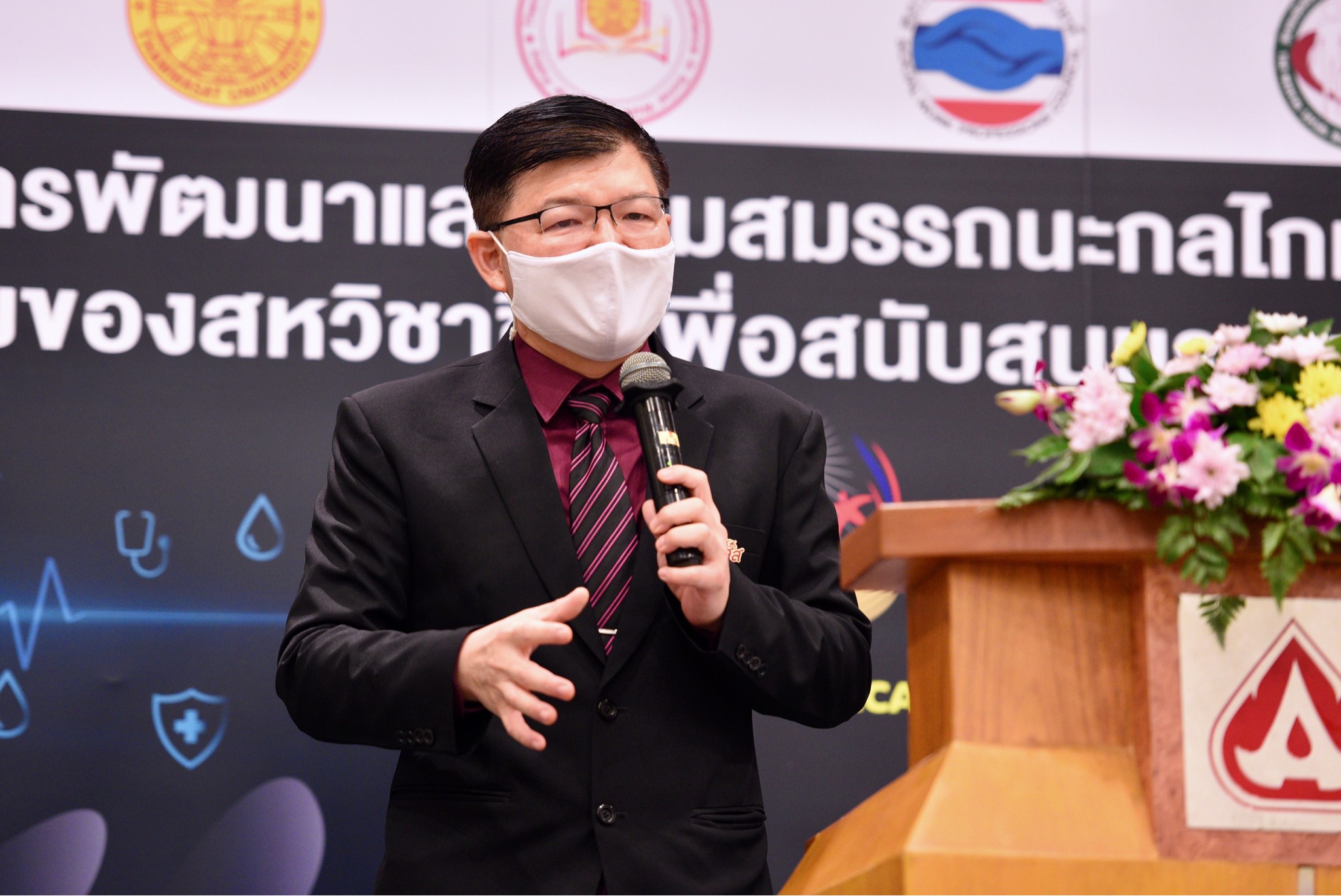 Director of ThaiHealth's Office of Health System Development Support, Dr Pongthep Wongwatcharapaiboon, said that the project will help promote the development of multidisciplinary skills in social workers so that they can work better to support the primary health care system. At the top of the project, social workers will have sufficient knowledge, working skills, and social care network mechanisms to deal with vulnerable patients. This Social Telecare platform will be introduced to expand the coverage areas to provide support for the primary health care system effectively.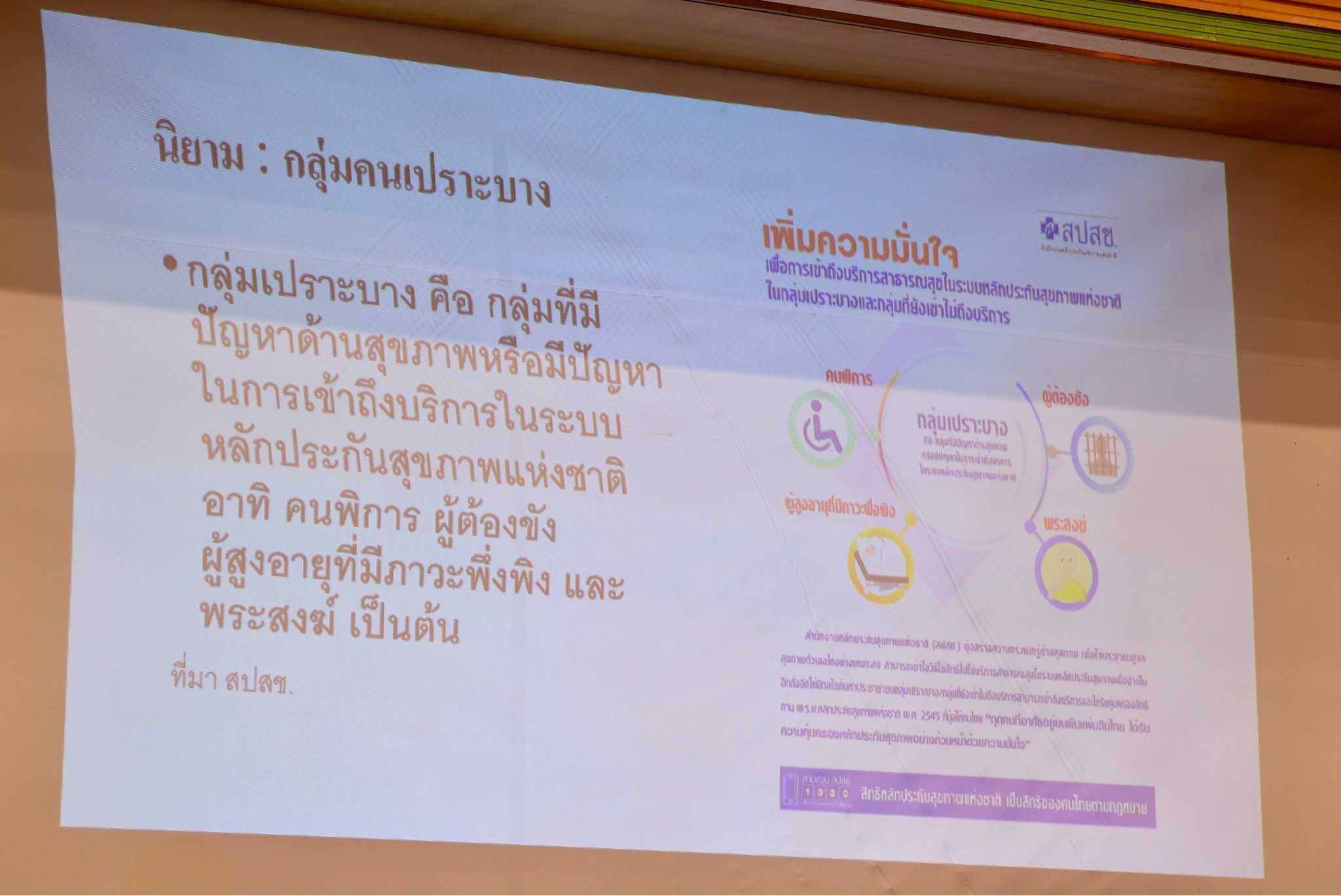 "ThaiHealth has continuously been promoting the development of multidisciplinary potentials in social workers. Social worker is considered an important profession that helps people who face social problems and uses available resources and potentials to solve mental problems on the basis of self-empowerment, empowerment of families and communities. At present, social workers in Thailand are in need of developing their knowledge, tech skills, and access to human resource development. This project is a synergy between multiple agencies in the network in the digital era. I am confident that social workers — with the availability of Social Telecare platform — will be able to improve their competence as well," said Dr Pongthep.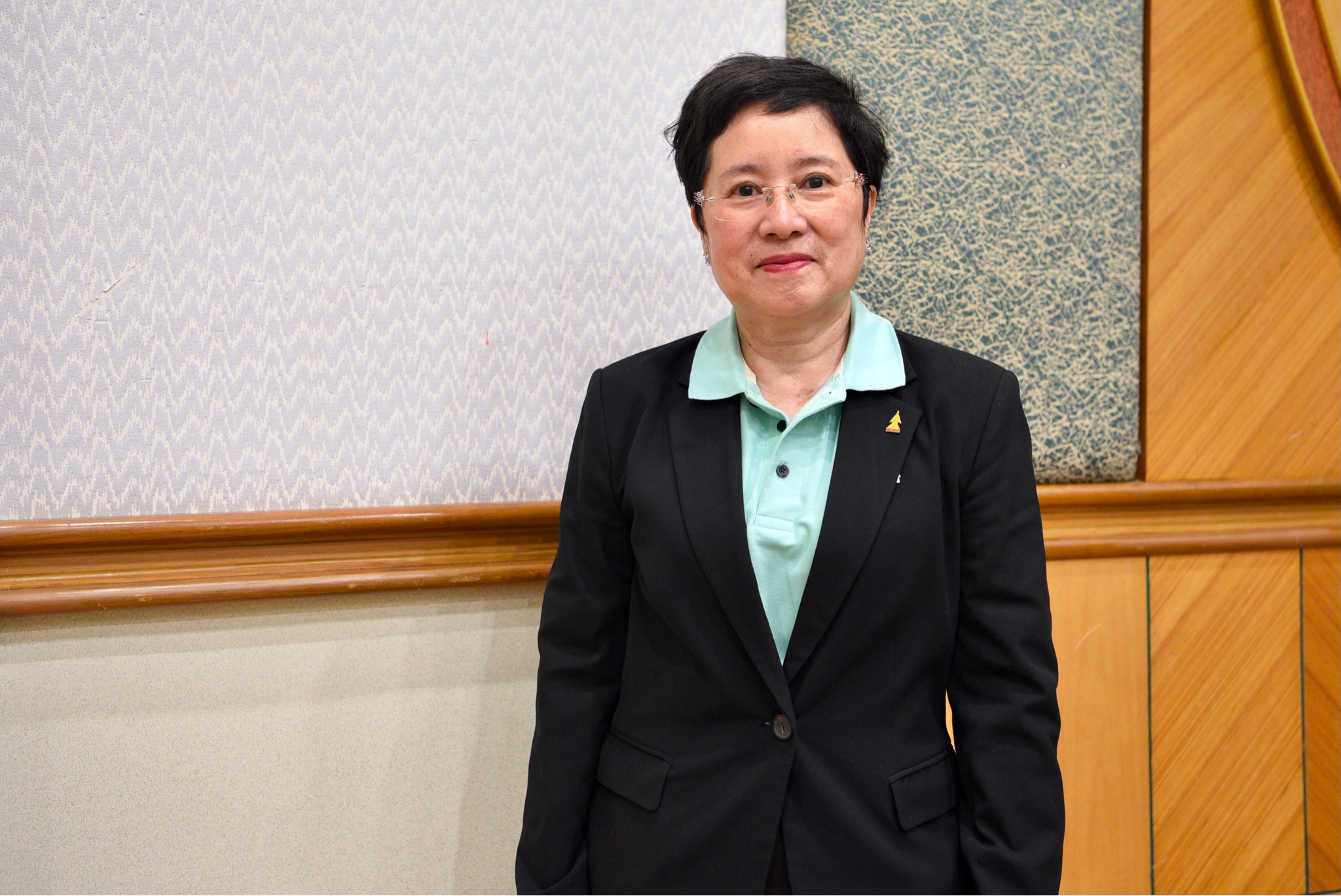 Social Telecare project leader, Prof Rapeepan Khamhom, said that the goal of this operation is to develop the capacity of social workers and multidisciplinary teams by using the Social Telecare platform as a tool to connect with health teams. It is expected to help reduce the operational costs of public health, which will later be developed into a concrete social policy proposal for vulnerable groups. The Social Telecare platform will interlink the health insurance system, primary health care system, and health care operation to eliminate several limitations of the remote service system. Currently, almost 2,000 social workers and health teams, which include village health volunteers, social development, and human security volunteers are under serious competency development training in 6 courses. In the near future, social workers will understand how to assess patients through the Social Telecare platform. They will also be able to formulate customised health care plans for specific patients, families, and communities. The new platform will both save time and improve the quality of life of patients.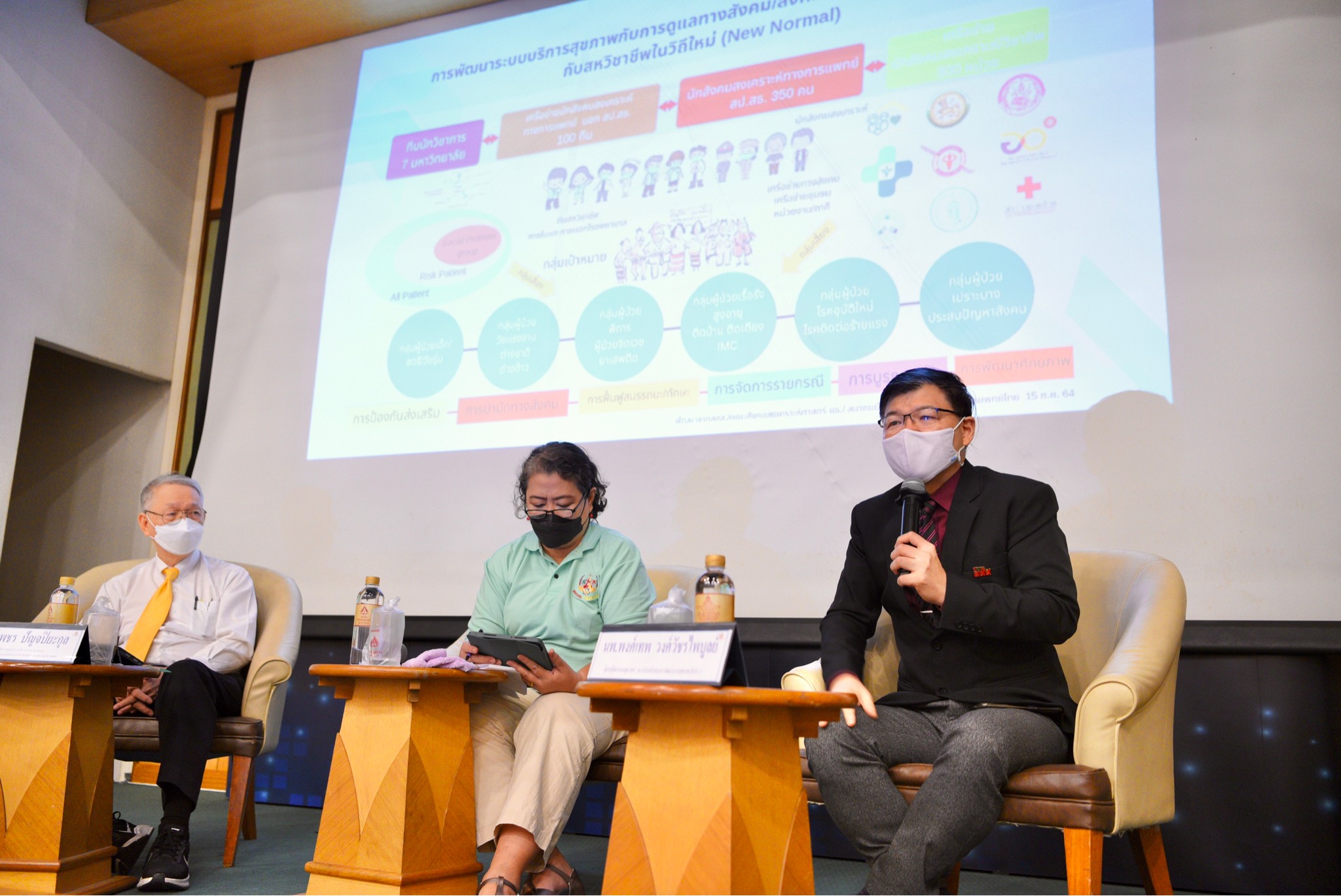 "This project is currently receiving cooperation from 13 health districts, including the network of 89 hospitals nationwide thanks to the Department of Health Service Support, Ministry of Public Health, and the Federation of Social Welfare Professions, which will benefit the whole health system of Thailand. The Social Telecare platform features 23 working tools distributed among 13 health districts across the country. It is a system for assessing patients that can compile complete reports in real time. The reports can be forwarded automatically to the multidisciplinary workers. It is now the most updated platform that solves several problems in the system," said Dr Rapeepan.
rn