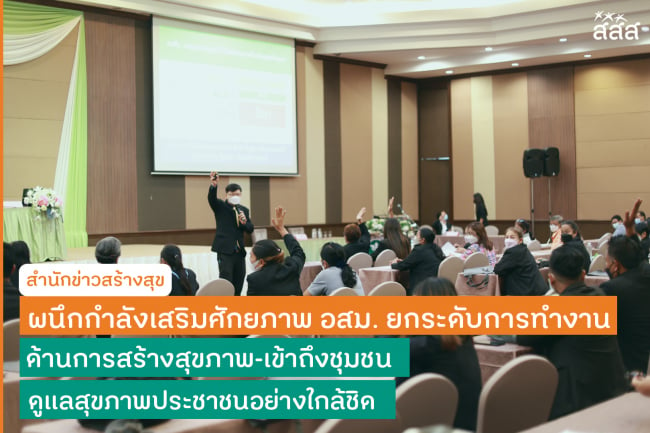 ThaiHealth supports enhancement projects among Village Health Volunteers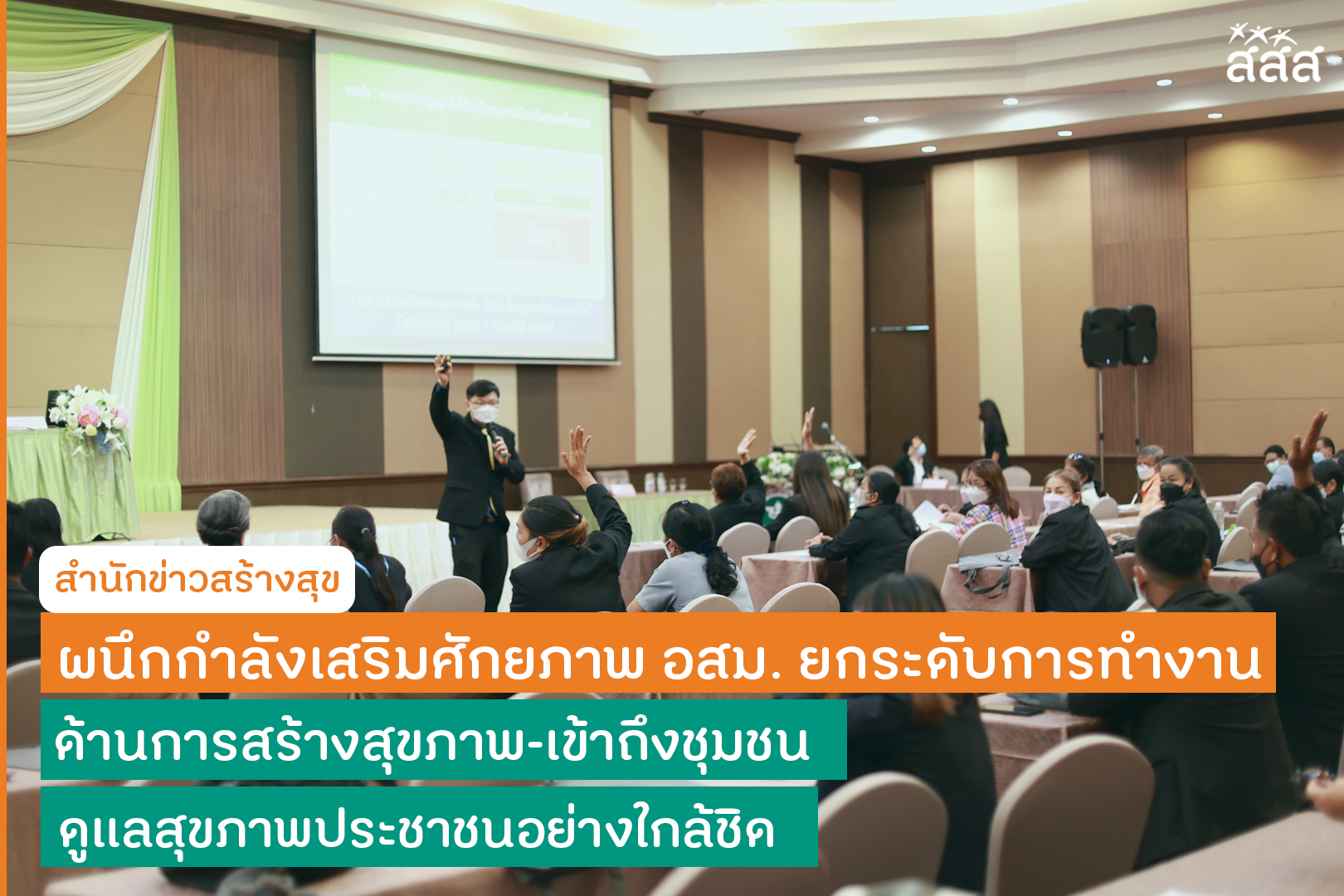 The Public Health Ministry's Department of Health Service Support (DHSS) and Thai Health Promotion Foundation (ThaiHealth) have joined hands to improve the workflows among village health volunteers, doctors, and public health staff, as well as to upgrade the health care services offered by village health volunteers.
Aug 16, 2022 — Ministry of Public Health, DHSS, and ThaiHealth co-organised an academic conference on empowering village health volunteers for the country's 6th public health zone, which includes Rayong, Sa Kaeo, Prachinburi, Chachoengsao, Samut Prakan, Chon Buri, Chanthaburi, and Trat. The conference took place at Golden City Hotel, Rayong province.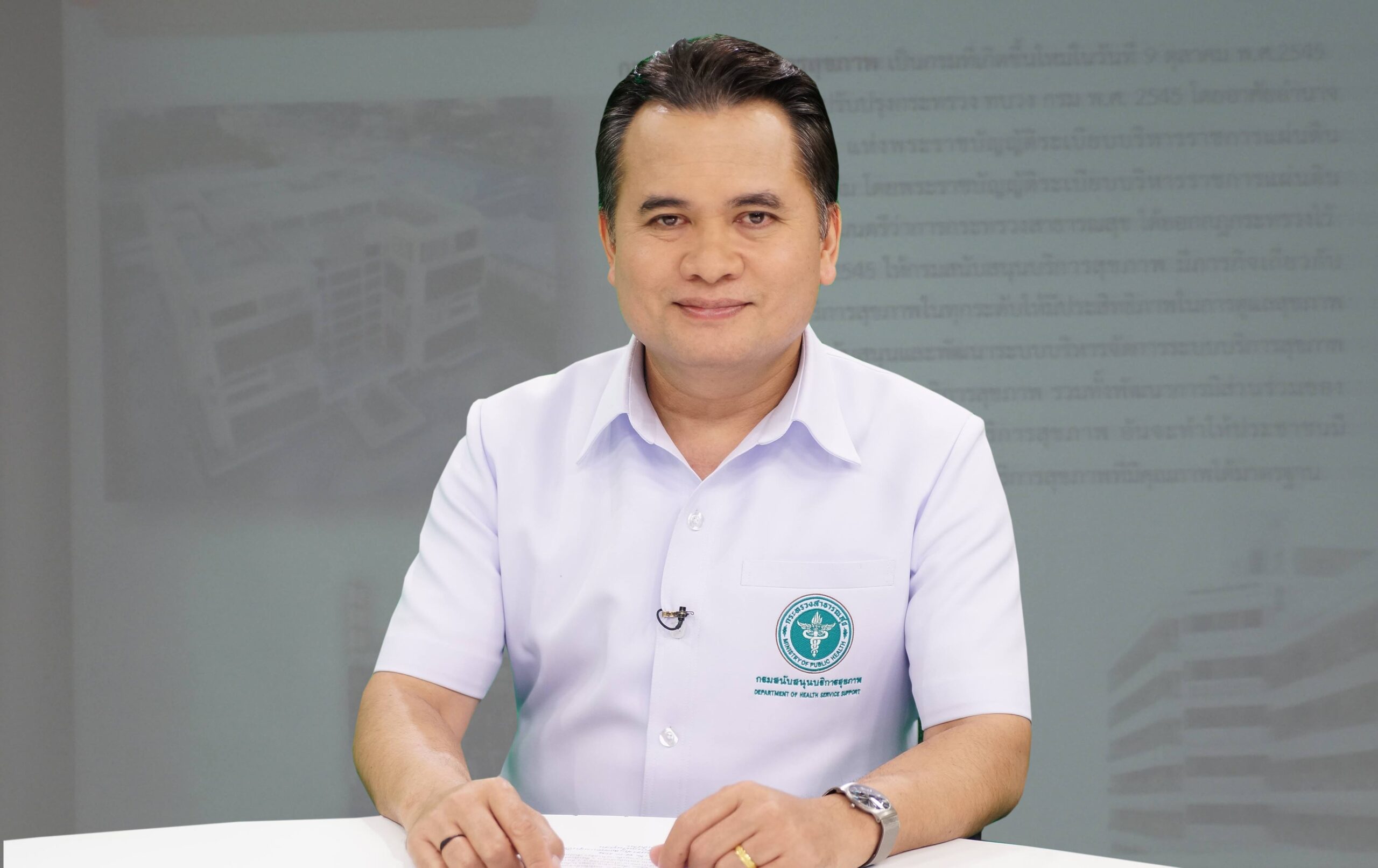 DHSS Deputy Director General Dr Phanuwat Panket said that the village health volunteer (VHV) has been one of the most important public health mechanisms for this country. It has been around for more than 4 decades and the position includes as many as 1,050,000 village health volunteers in every village of the country. So now it was time to upgrade a village health volunteer into a village doctor in order to take the health care closer to people's homes. In order to achieve the goal, the health coalition organised a series of projects to enhance the capacity of VHVs to upgrade the level of service so as to become stronger health leaders for villages in every corner of the country. The conference served as a mechanism to drive forward health-related activities and exchange learning experiences through the process of empowering community health management for self-reliance in health.
"The Ministry of Public Health attaches great importance to encourage people to take care of their own physical and mental health so that their communities have the potential for sustainable self-reliance. According to the "Three Doctors" idea, it has been found that the village's first doctor or VHV is an important force which links to the second doctor "public health officials", and the village's third doctor "family medicine doctor". The system works to offer basic health care for the elderly among bed-ridden patients at home. They also take care of communications among public health workers, which is why their health literacy needs to be upgraded. It is hoped that the development project will lead to a change in health-related behaviours by taking care of themselves, their families, and their community, with the goal of ensuring that villagers have a good quality of life in all areas," said Dr Phanuwat.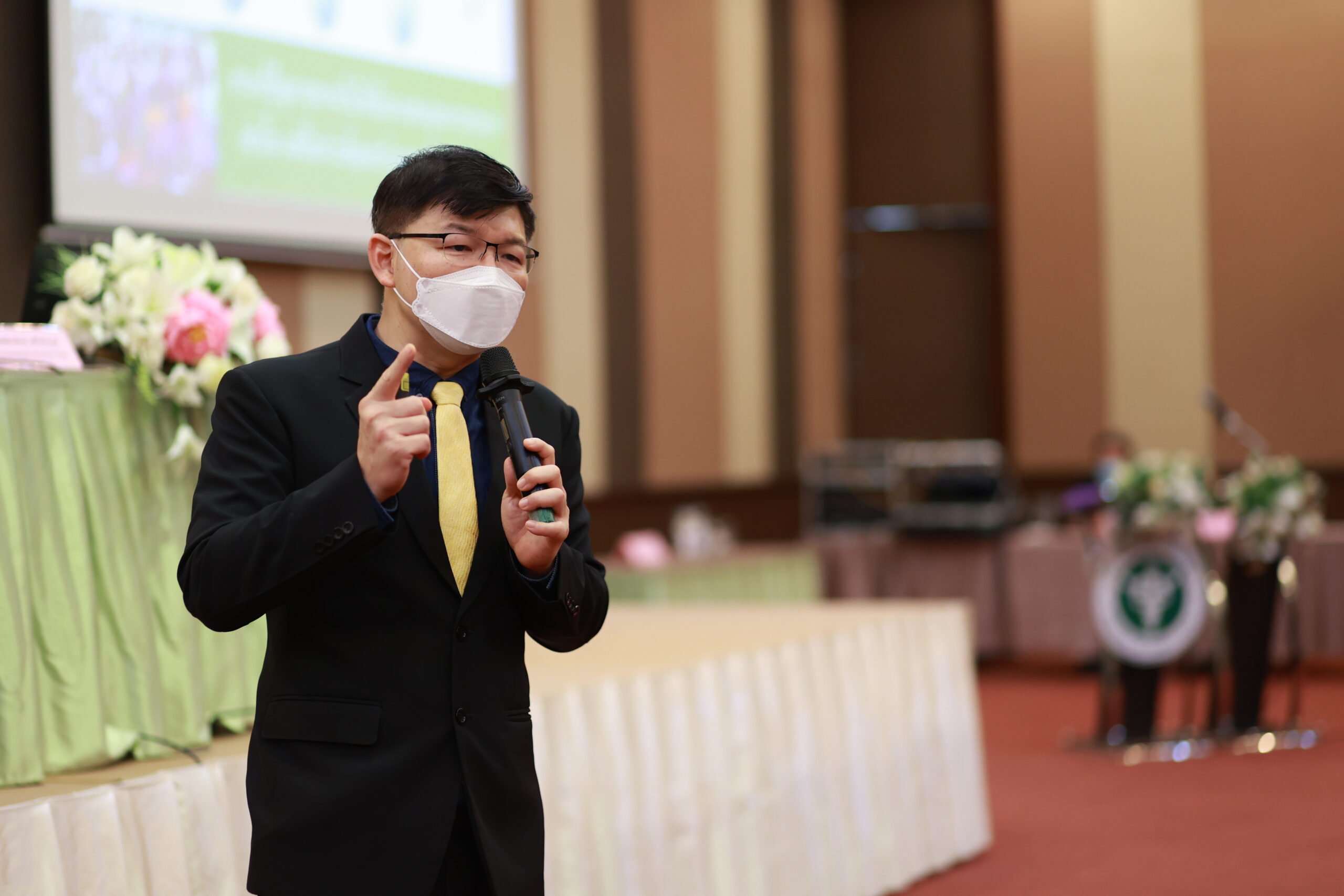 Director of ThaiHealth's Office of Health Systems Development Section, Dr Pongthep Wongwatcharapaiboon, provided information by saying that the process of empowering VHVs is under the goal of making them an important mechanism at the local level to build community strength and self-management in relation to the national health care system development. The enhancement project is in line with ThaiHealth's 10-year goal and directions, which are to enable everyone on Thai soil to have a better way of life personally, socially, and environmentally. VHVs can provide localised and customised access for people to the government's health services, and educate people so that they understand the true meaning of good health — healthy food, physical activity, mental health, emerging health problems, and other risk factors such as health literacy, media literacy, and health-related fake news. Most importantly, the existence of VHV is the symbol of health equality, reducing disparity in accessing health services in various areas by having access to people in the community.
"ThaiHealth sees the importance of promoting people's health in every area of the country. Therefore, it has projects to support the improvement of knowledge and ability of VHVs as leaders who are always in the area close to the villagers. The goal of organising today's event is to improve the capacities of VHVs from every level: sub-district, district, and provincial levels. The enhancement programme is also working on creating more competence, knowledge, understanding, health assessing capacity, the power to decide on how to promote health and health-related innovations leading to behavioural changes of oneself, family, and community, including self-management that is appropriate to the different contexts of each area. ThaiHealth and the Ministry of Public Health will also work together to strengthen the capacity of expanding the VHV organisation so as to cover all regions of Thailand by the end of this year," said Dr Phongthep.
rn