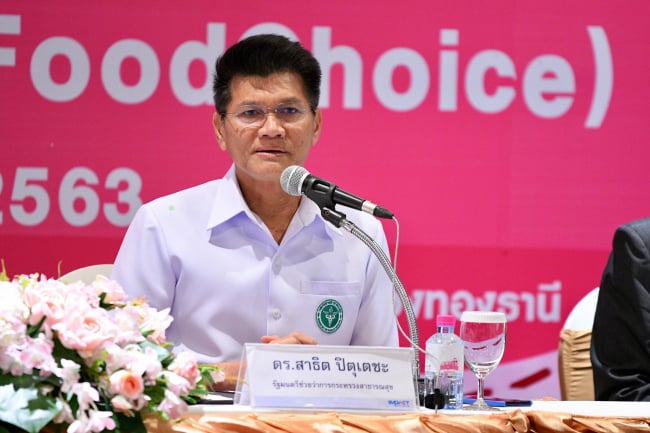 Scan and Consume with "FoodChoice" App – Innovation for Health
Thai Health Promotion Foundation (ThaiHealth), in collaboration with National Electronics and Computer Technology Centre (NECTEC), have jointly developed a mobile application "FoodChoice" to facilitate nutrition checking that will help the public – especially youngsters – in their selection of snacks and drinks, in a bid to fight against obesity and dental problems in young people.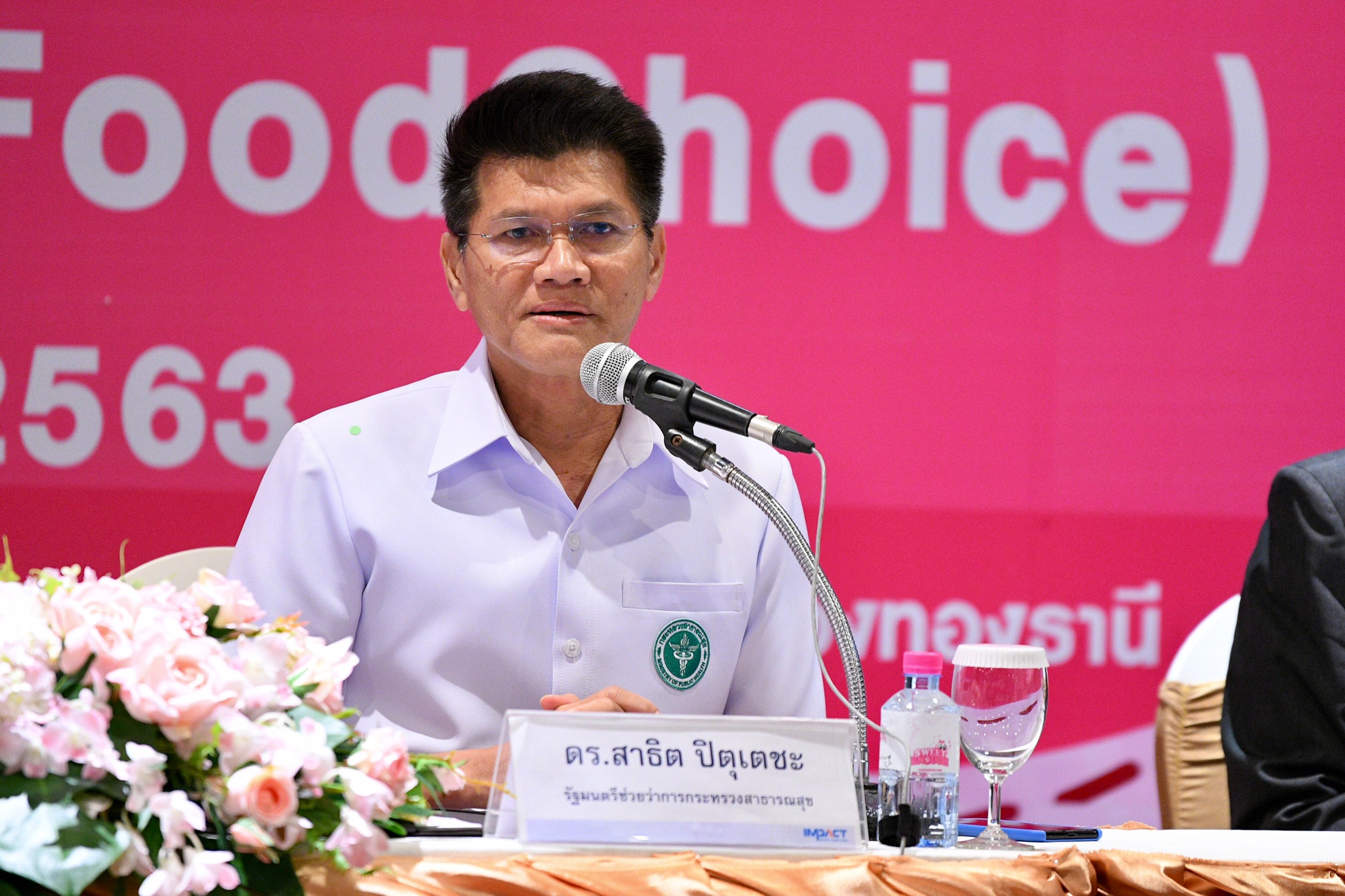 Sep 21, 2020 – ThaiHealth and NECTEC together organised a press conference on the launch of the latest "FoodChoice" innovative mobile application that will help identify nutrition in food products. The launch, organised at IMPACT Convention Centre at Muang Thong Thani, was witnessed by Deputy Public Health Minister Dr Sathit Pitutecha, ThaiHealth CEO Dr Supreda Adulyanon, Deputy CEO of ThaiHealth, Director General of Public Health Ministry's Department of Health Dr Phanphimol Vipulakorn, and NECTEC Director Dr Chai Wutthiwiwatchai.
Speaking about the importance of correct knowledge among the general public, Deputy Public Health Minister Sathit Pitutecha said that people must have accurate and sufficient knowledge about nutrition in food products in order to make decision about what they should and should not eat according to their needs for the sake of health. However, there are many people who have difficulties understanding nutrition facts printed on food packages as the text is too small and too many nutritional details to understand.
Ministry of Public Health, therefore, joined hands with NECTEC, Ministry of Higher Education, Science, Research, and Innovation (MHESI), under support of ThaiHealth, has invented a tool to help people solve this dilemma of choosing food products. This new tool in the form of mobile application is believed to help parents choose food and drink products for their children so that they receive appropriate nutrition with reduced risk of obesity.
At present, children in Thailand is the major subject of obesity. As many as 11.1% in children of 6-14 years old were found to "get fat" in 2018. And one year later in 2019, the number rose to 11.7%. Moreover, Bureau of Dental Health, under Public Health Ministry's Department of Health found in 2020 that 52% of 12-year-old schoolchildren have deteriorated oral health that is caused by drinking carbonated, sweetened beverages twice a day, and 28.9% were found to consume junk snacks with the frequency of more than twice a day.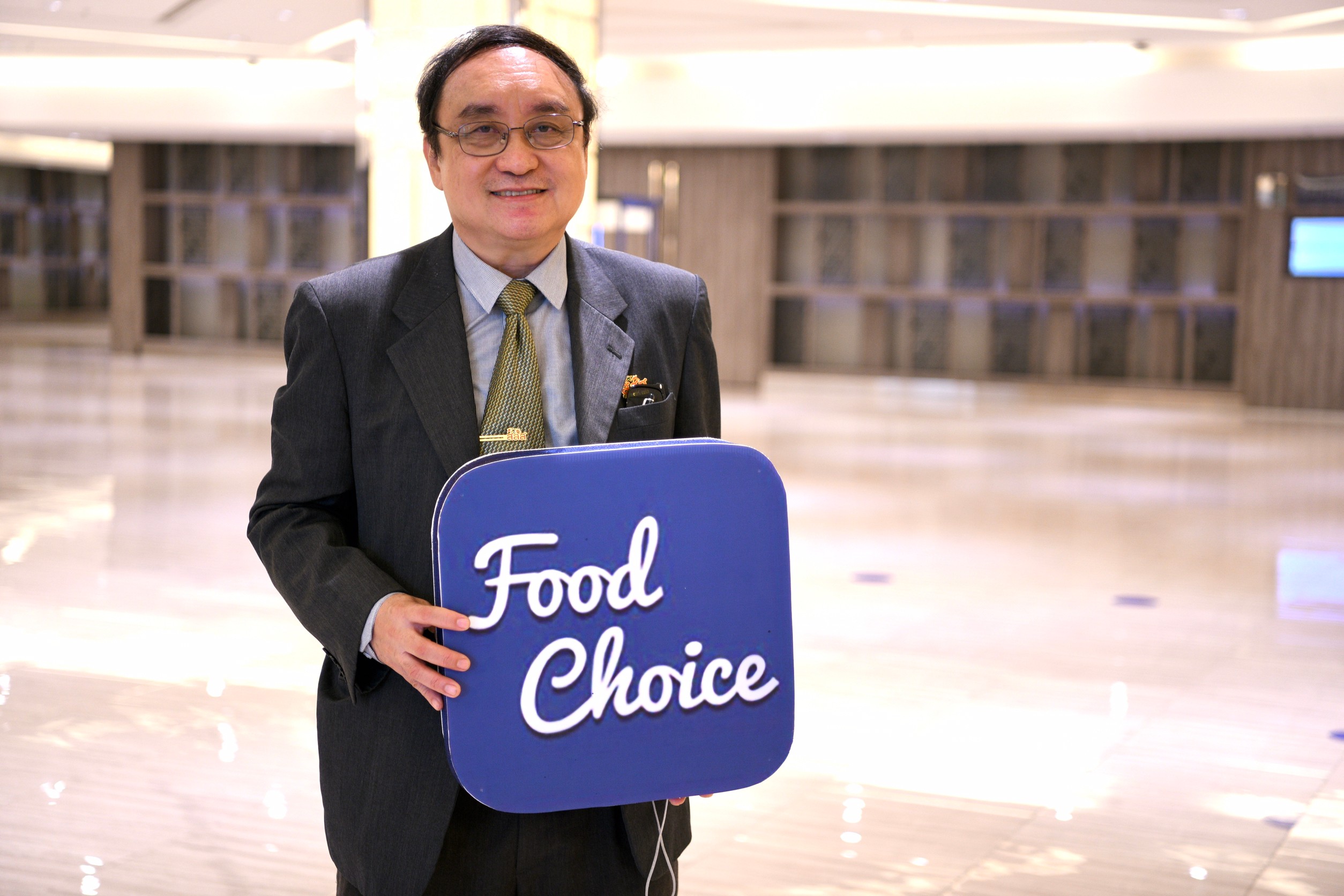 Director General of Department of Health, Dr Phanphimol Vipulakorn, said that "FoodChoice" mobile application has been built to read bar code and nutrition fact table of the products and interpret the data into simplified information, helping people to be able to quickly choose appropriate products. The easy interpretation comes in colour codes: the colour green indicates that the food's nutrition and energy is under the limit; the colour yellow indicates that the food has medium level of nutrition and energy; the colour red indicates that nutrition and energy level are at more than twice the limit; and the colour blue indicates that the level of good protein, calcium, vitamin B2 are below the criteria.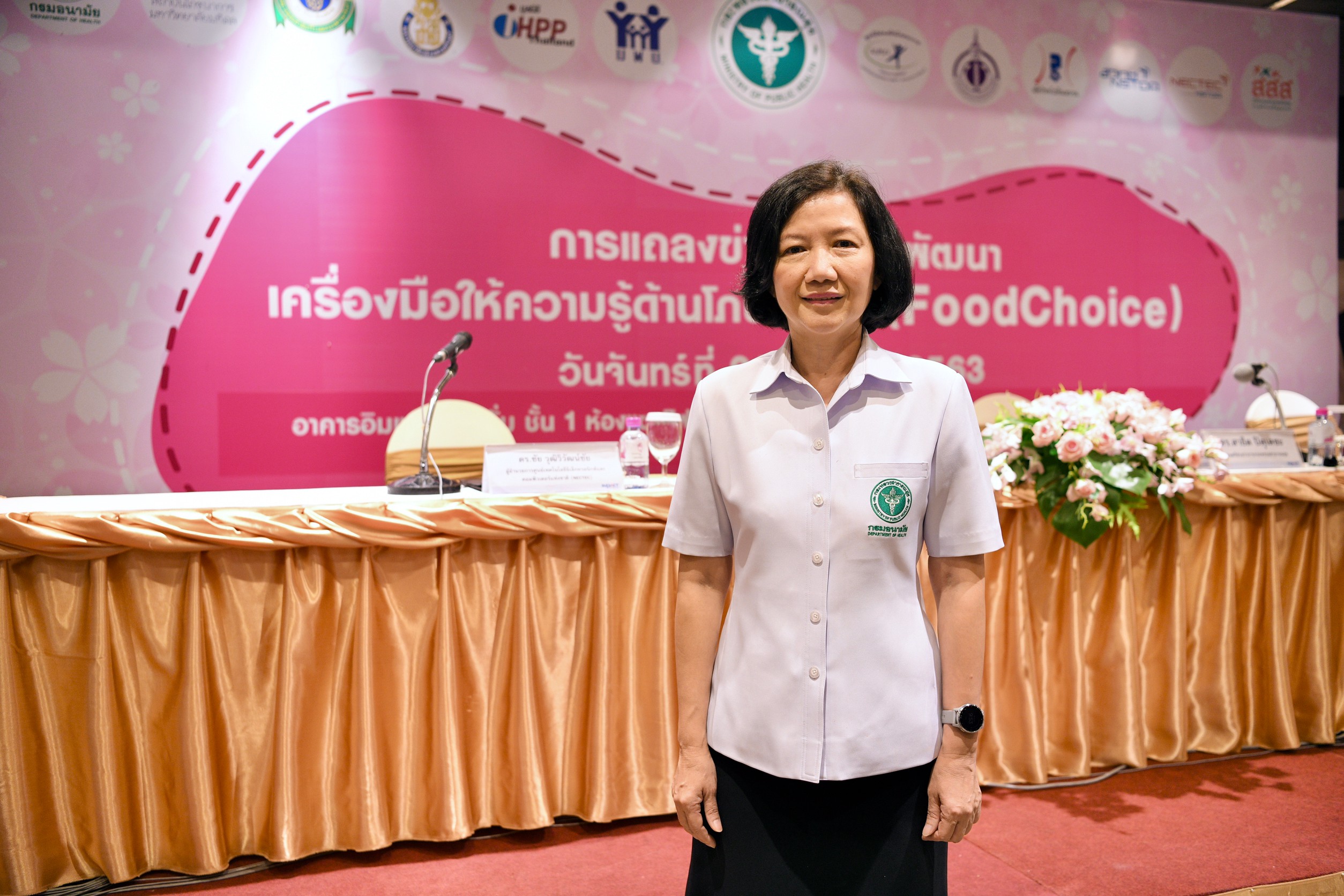 If any bar code or nutrition fact table cannot be interpreted by the application, one can submit photos of the product – the front label, nutrition fact table, list of ingredients, and 13-digit FDA identification number – to help the application developers keep the database updated on a regular basis.
ThaiHealth CEO Dr Supreda Adulyanon said that ThaiHealth had initiated several projects and campaigns to promote Health Literacy among people, especially the young ones, so that they understand how to maintain good health and be aware of the risk factors. In 2016, the "FoodChoice" mobile application in its alpha phase were tested in pilot schools in all regions of Thailand. The application received a considerably satisfying result where 98% of children users in the trial had higher level of understanding about nutritions. The developing team also took the test data to improve the usability of "FoodChoice" application for future use in real life.
"In 2019, ThaiHealth and SweetEnough Youth Network proposed that "FoodChoice" application be one of the tools employed in the project to rid schools of soda pops, and as a tool to help youngsters learn about nutrition and oral health," said Dr Supreda.
NECTEC Director, Dr Chai Wuthiwiwatchai, added that NECTEC has a long history of collaboration with alliances like the Ministry of Public Health as NECTEC is an organisation with an aim of employing cutting-edge information technology to build the country's firm foundation of technology. The work with the Ministry of Public Health involves the use of technology for the benefit of the general public, such as Big Data Analytics Platform, which interlinks information about foodstuff and nutrition to the health of young people. With "FoodChoice" application, relevant government agencies will be reported about situations and trends in food and drink production, marketing, and consumption behaviours on a continual basis. The central government will also be able to use this information to adjust its policies and measures concerning health promotion in the future.