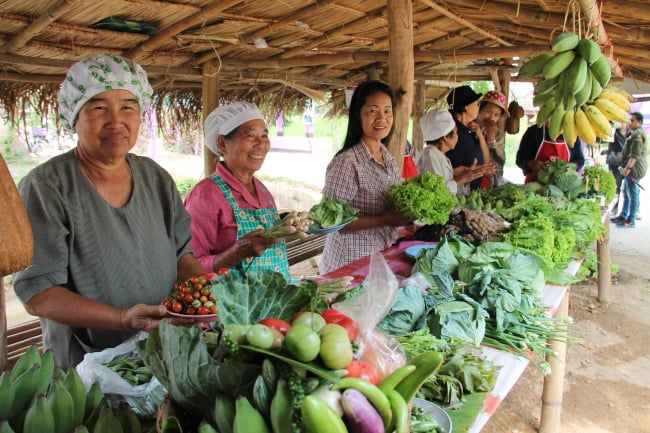 Chiang Rai: City of Food Safety
Consumption of non-chemical or organic vegetables has started to become a trend as people tend to care more about their health, said Chiang Rai Governor Mr Boonsong Techamaneesathit in a speech to welcome a press squad in the "Chiang Rai: Food Safety and Happy People" project. He also added that Chiang Rai was one of the most important tourist destinations, organic agriculture, with 1.2 million people.
A large amount of tourists come to Chiang Rai each year to eat and travel. The Chiang Rai province then agreed to collaborate with ThaiHealth to organise a food safety project by brining clean and organic food to promote tourism and accommodate tourists visiting Chiang Rai. As a plus, this province has been branded as the country's first province of green and organic food, thanks to high-quality quality control in its organic agriculture.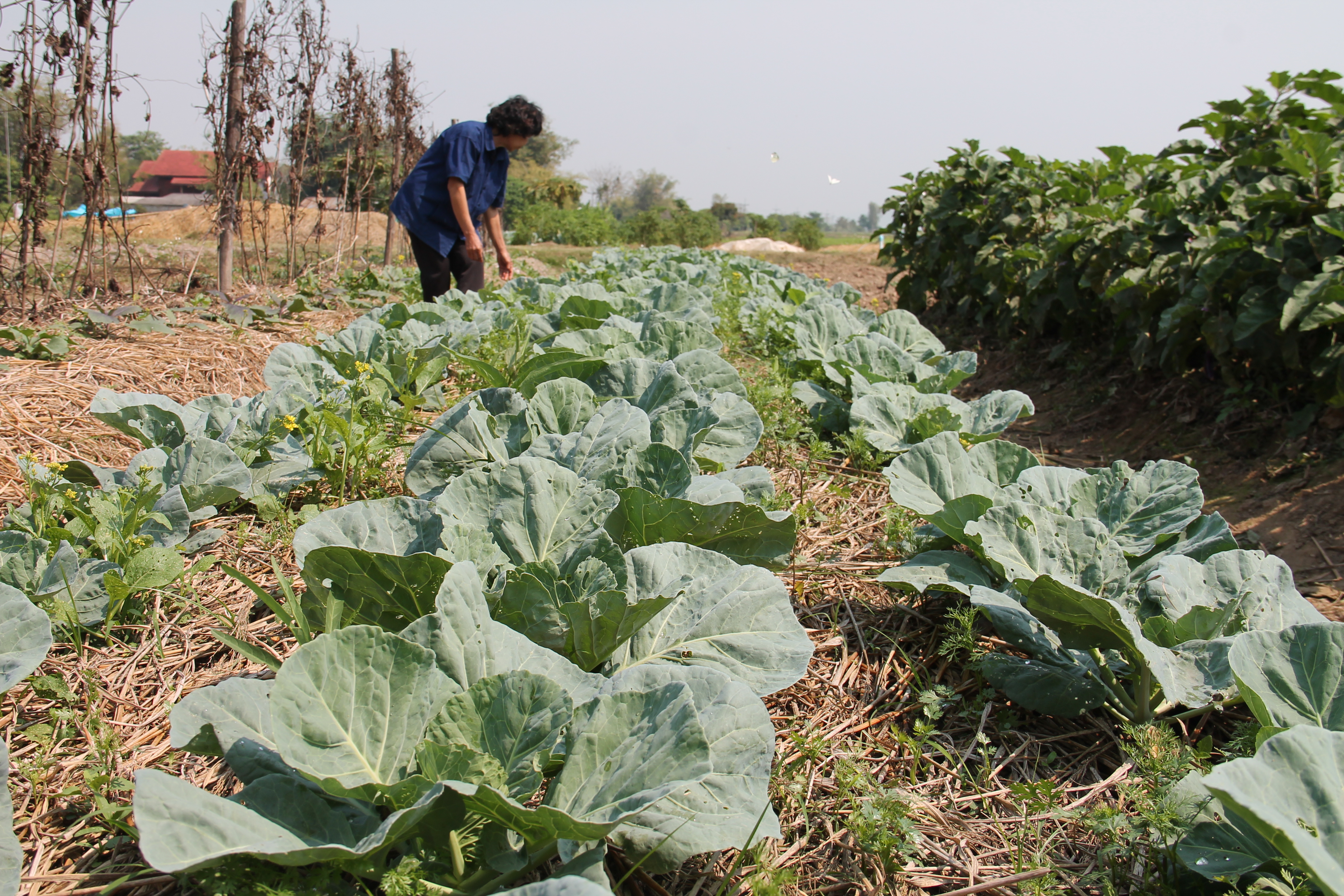 Suthep Thippharat, agriculturist, said that the concept of clean food in Chiang Rai have to be safe and well taken care of from upstream to downstream by creating farmers' network, organic farm, and client base such as restaurants. The establishment of green markets for farmers to distribute their products and provide consumers with access to good food, was under way. The Chiang Rai Green Network is composed of five elements: 1) Green Community, 2) Green Service, 3) Green Health, 4) Green Plus, and 5) Green Heart.
By connecting agriculture with economy driven by food safety development to restaurant quality control and G Network Marketing and in addition to clean and safe food, it also helps create extra income to farmers selling their produce. It also helps reduce the burden of illness from the use of chemicals as well.
Some model agriculturists who support the idea of organic farming are:
1. Rojana Kheuankhan– new generation of farmer who use organic farming idea and earn lots of income.
2. Inchan Boontan – farmer who switched to organic farming to reduce the burden of illness from the use of chemicals.
3. Sri Butkhamfan – grows organic vegetables seasonally to help him pay off debt by way of self-sufficient farming.
Also in the list, Dusit Island Resort and the network of food safety restaurants in Chiang Rai are considered buyers of organic produce from these communities.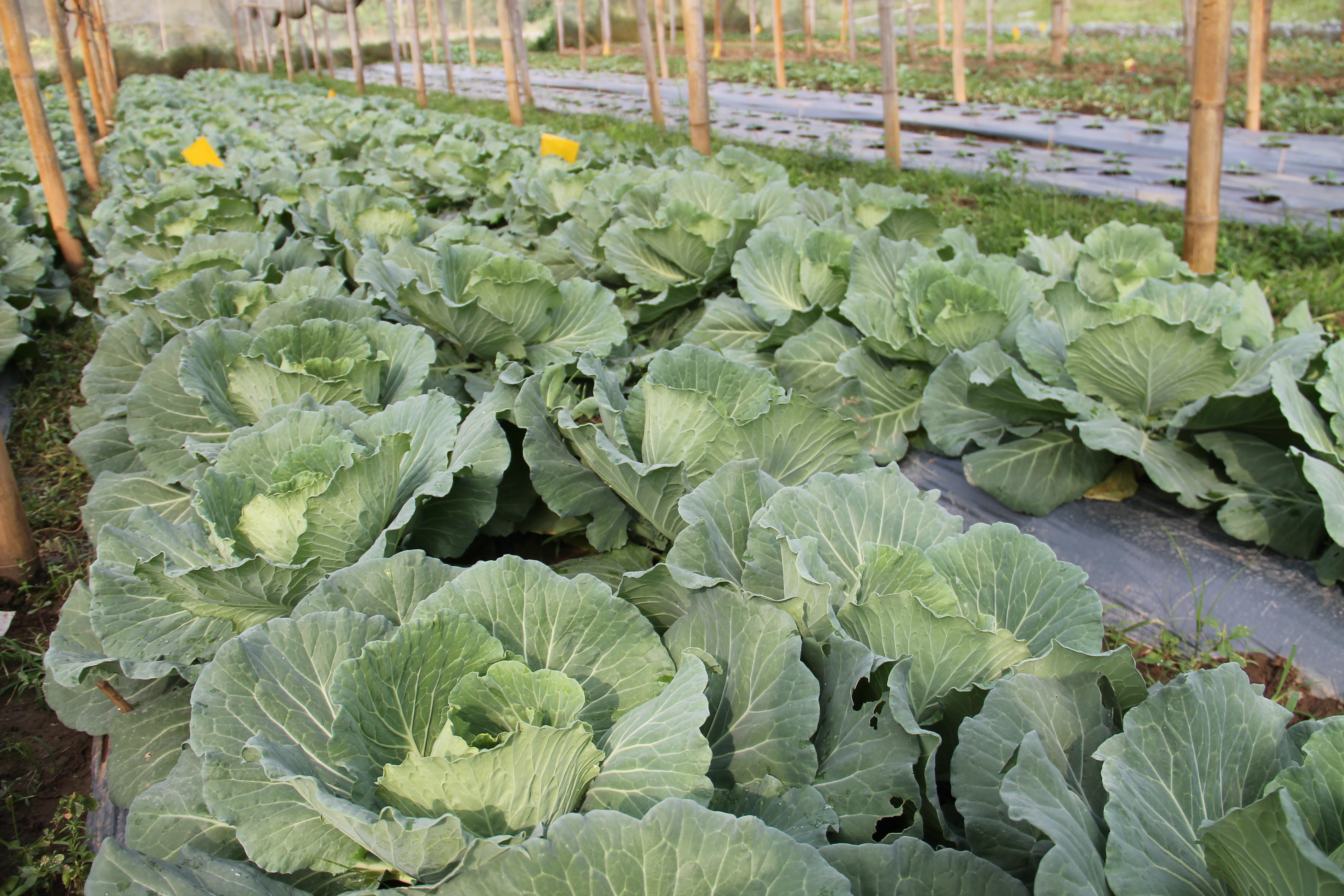 Mr Kitti Thitskul, Chiang Rai Food Safety project manager, said that currently food safety is still the problem and a risk factor for good health of Thai people. Since most of the country's agriculture still use chemicals as pesticides in the production process. The report of Food and Agriculture Organisation of United Nations (UN-FAO) has shown that Thailand is in 5th place in the world for using pesticide and 4th in the world for using weed killer. Thailand also imported hundreds of billions of tonnes in chemicals worth two billion baht annually. The results of the blood tests of four million farmers in Thailand still remains a concern and at risk of illness.
Almost 1,800 people a year, died because of chemical caused by pesticide exposure and plus many side effects such as nausea, headache, etc. not only farmers are at risk but consumers as well because vegetables and fruits in the market could be contaminated.
ThaiHealth saw the importance of a serious health risk. It has proceeded with the project and collaborated with both private and public sectors and the local communities to educate and urge the public to realise the importance of clean food. This make Chiang Rai the first province in the country that can proudly say that they have clean and organic food.
There are 25 communities and 91 restaurants have joined in with this project in the past 2 years and there are 10,754 consumers participated in this project as well. The goal in 3 years time is to expand to cover all 18 district of Chiang Rai to make farmers' health safe, restaurant can use organic products from locals and consumers can consume safer food. This project can be extended to work and create integrated with all the area and build tourism network community to supported organic agriculture in every provinces.