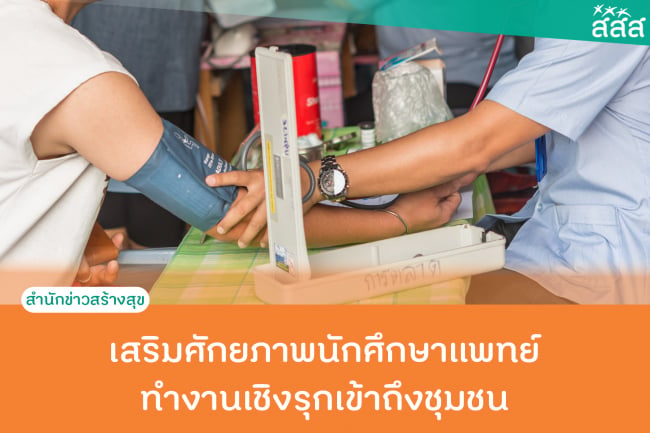 ThaiHealth ready to boost medical students to do community work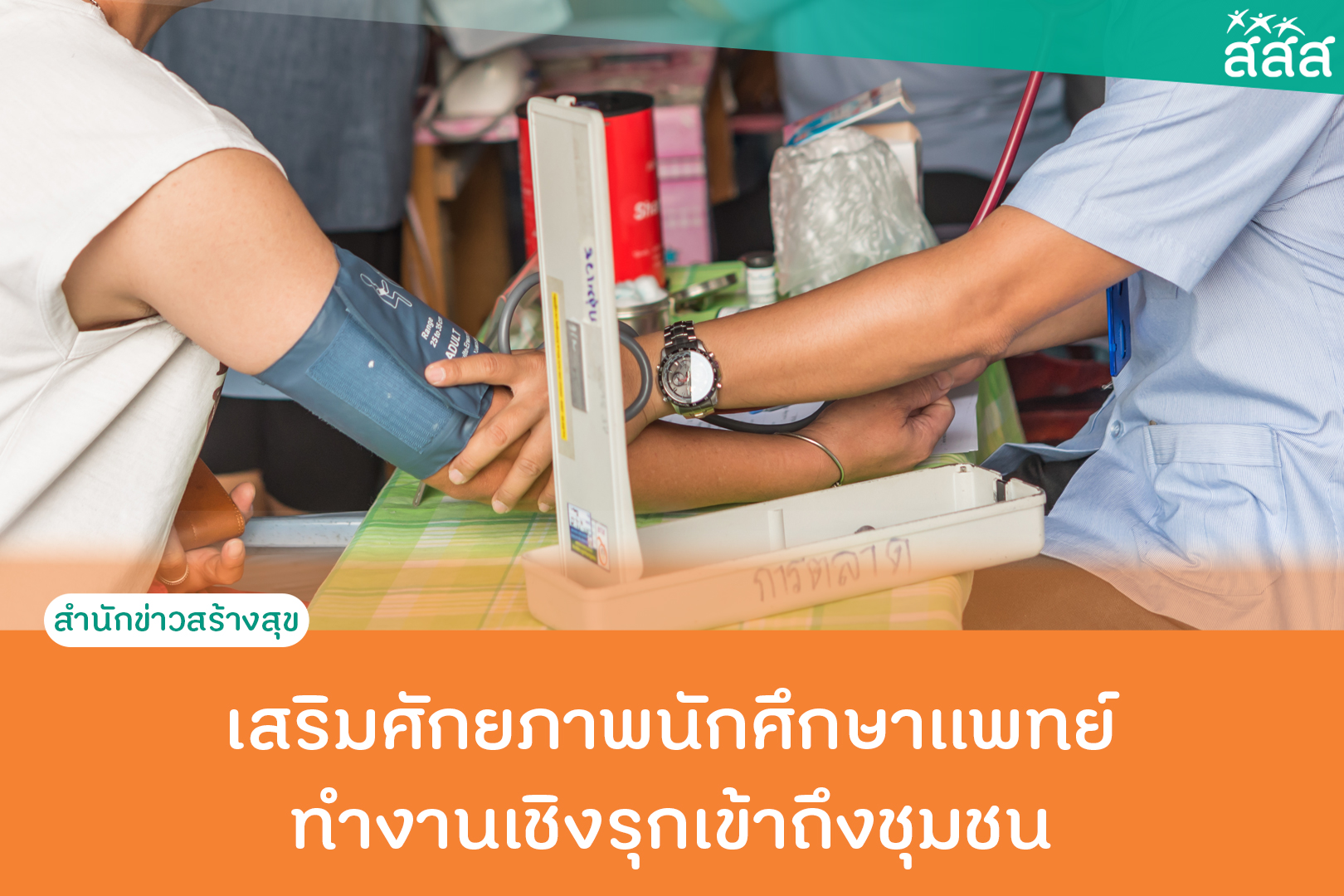 Thai Health Promotion Foundation (ThaiHealth), in collaboration with International Medical Student Union of Thailand (IFMSA-Thailand), is developing a booster project to give medical students full access to community work, which involves proactive tasks, behavioural analysis, and holistic medical work to strengthen the foundation of sustainable health.
Director of ThaiHealth's Health System Development Section, Dr Phongthep Wongwatcharaphaiboon, spoke in the webinar titled "2nd Online Workshop by IFMSA Bootcamp 2022" that ThaiHealth and IFMSA are jointly conducting a project to incubate and develop the potential of medical students from 23 medical schools across the country. The "Bootcamp" is one of the tools to develop the potential of medical students who will play an important role in the health system of the future. Under the project, medical students will be seen proactively promoting good health in communities nationwide so that people can have easy access to health promotion that is in line with the needs and the context of the area.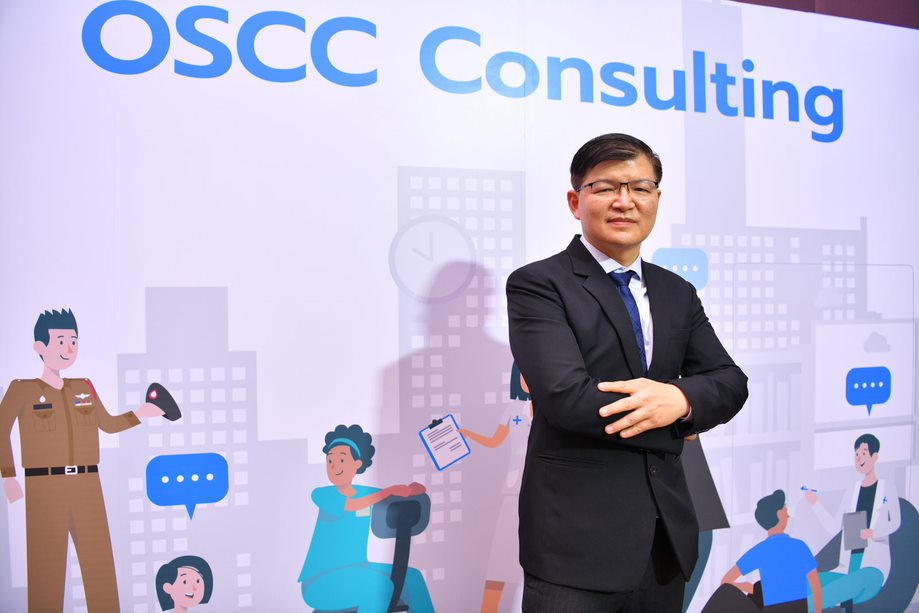 "Today, doctors must have a good understanding about the holistic approach to healthcare. Having good health does not only mean there is no physical abnormality, it also means good emotional and mental conditions. When the mind is sick, so is the body. When a person feels agitated, he or she tends to lose appetite, which leads to gastritis. Therefore, doctors must take into consideration the importance of good health holistically. The project to develop medical students' potential to have an understanding while still studying is very important in their future work of promoting holistic health at the primary level. This work also includes them having a good understanding about other factors such as gender, ethnicity, disability, education, and citizenship status, to be able to see through the width, breadth, and complexity of the problem, and to be able to develop innovations for health promotion to eliminate social factors that hinder and supplement factors contributing to good health," said Dr. Phongthep.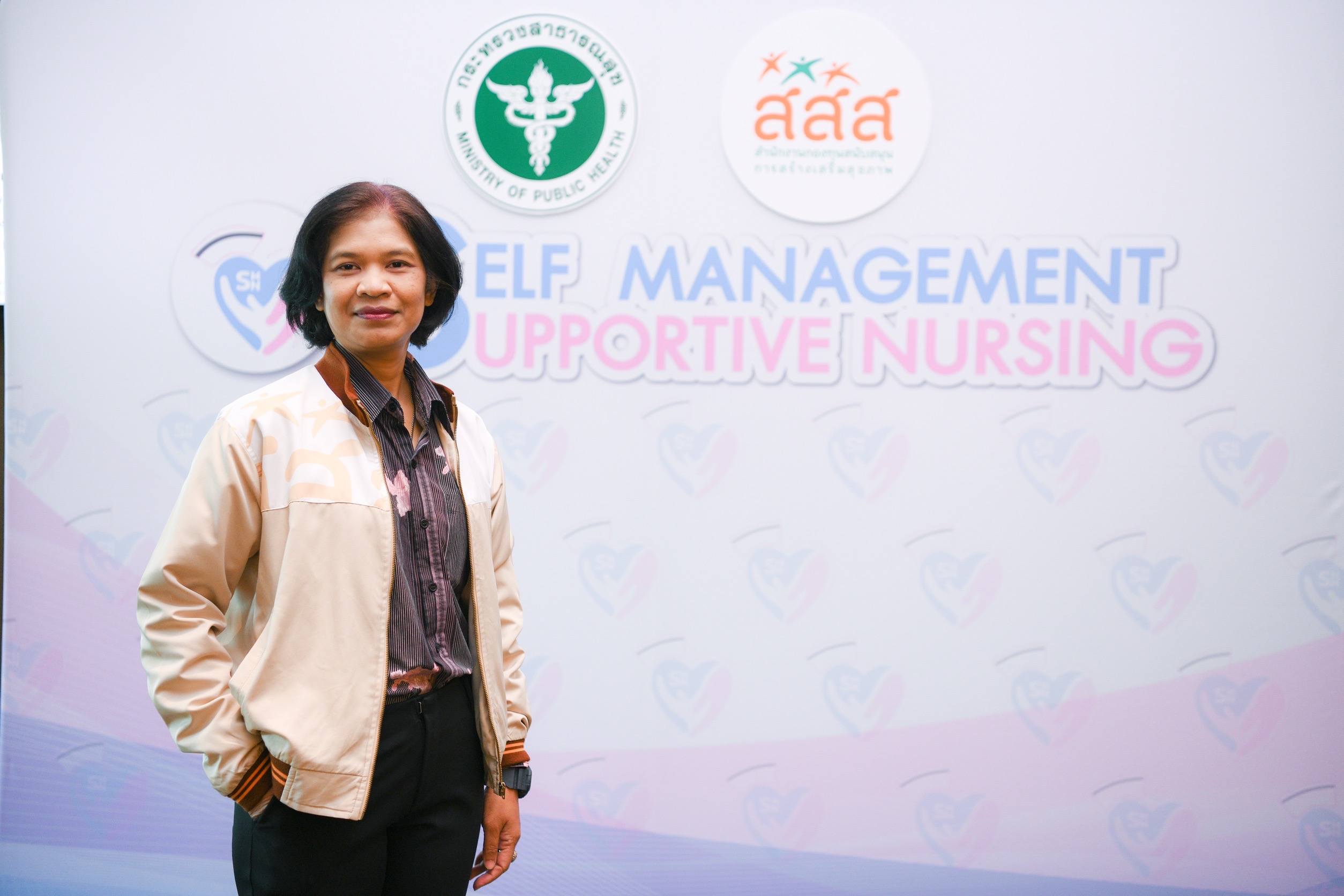 ThaiHealth's consulting expert on health system development, Dr Khajeerat Prak-Eko, also gave a lecture to the webinar, saying that "Learning about the structural problems of public health from the very foundation will make it more accessible to people's health in communities. This will require cooperation from all sectors — village chiefs, district chiefs, municipality, local hospitals, health promoting hospitals. These organisations will work together to systematically solve the problems of the healthcare system, including the sustainable development of the health system for local people, which is the beginning of the development of the health system at higher levels in the future."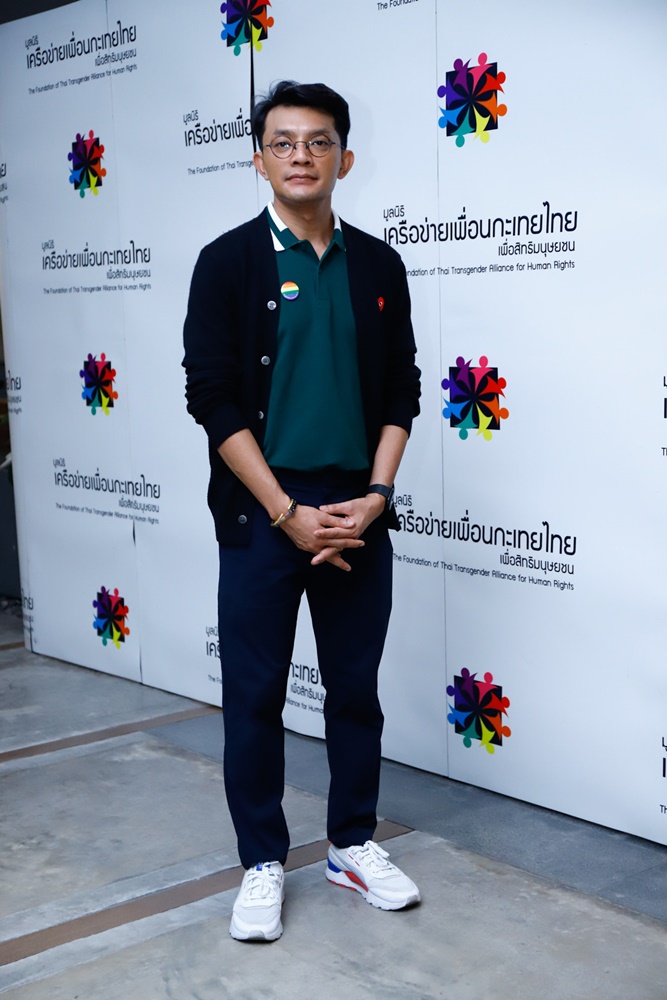 Lecturer from the Faculty of Public Health, Thammasat University, Asst Prof Ronnaphum Samakkhikharom, said that the development of medical students' potential to become better doctors in the future must include an understanding of a person's behaviour personally and collectively. They are taught to see health-related behaviours as a result of socio-cultural structure, and can analyse the trends in behaviours such as trends in dengue fever outbreaks, eating behaviour that leads to non-communicable diseases (NCDs). If the cause of the behaviour is seen through, it can be used to plan the prevention scheme or measures to change such behaviours in correspondence to the needs of people and their differences in the local context.
rn