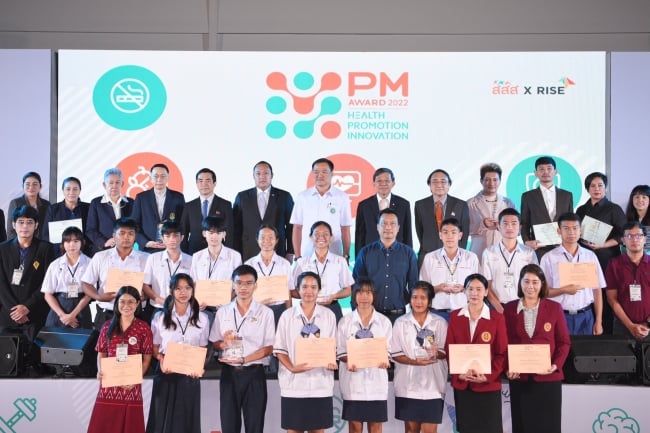 Pathway towards Health Promotion Innovation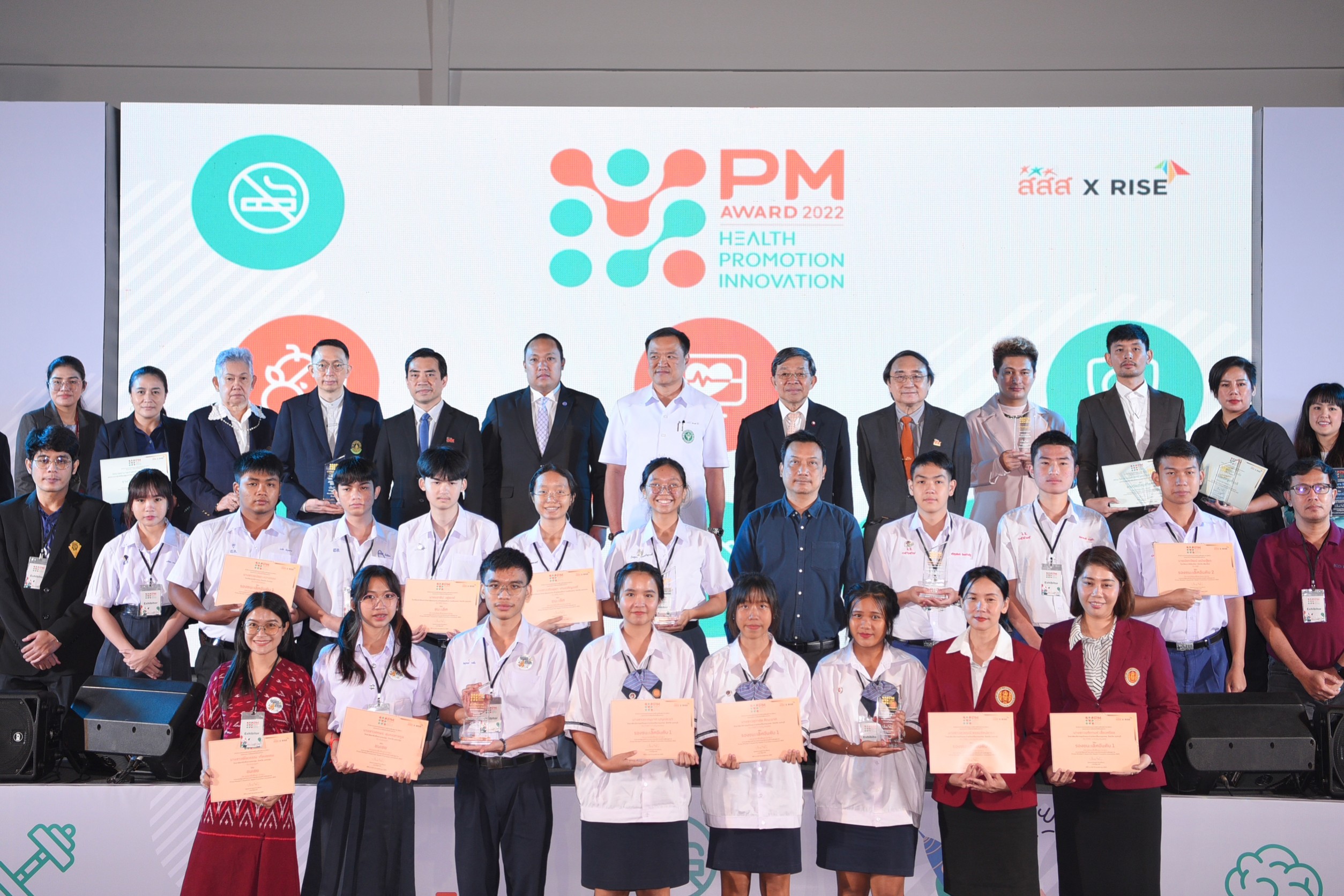 Dr. Nuttapun Supaka, Acting Director of Academic and Innovation Section
Thai Health Promotion Foundation (ThaiHealth)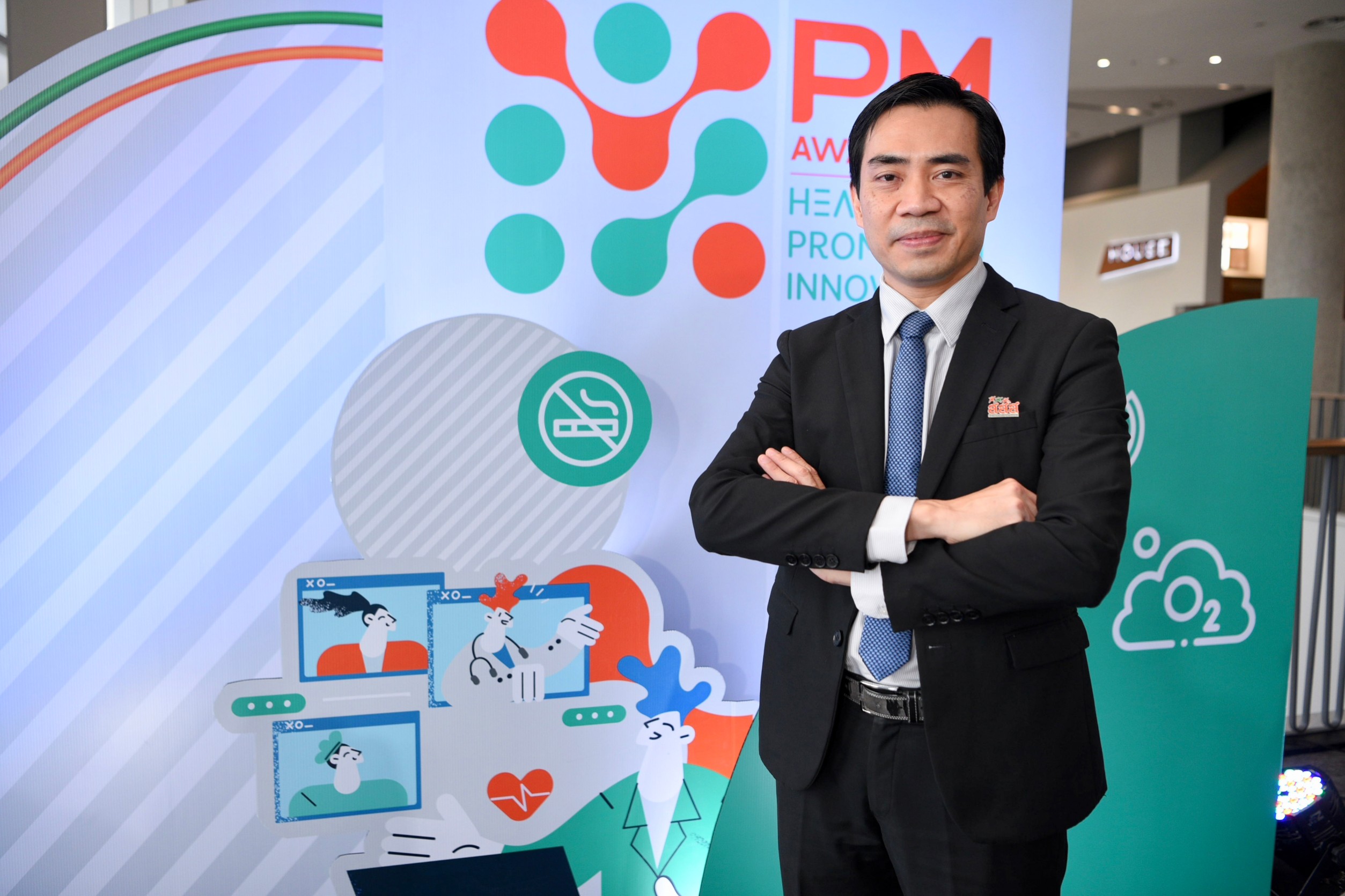 Many people misunderstood that "innovation" is about technology, IT or digital-oriented only. In fact, innovation is about new concept or new procedure that solves a problem and leads to change. In terms of health, "health Innovation" is also initiated in order to develop social, environmental and holistic health as concept or innovation that cover physical, mental, wisdom and social dimensions based on integrated creativity.
Due to this reason, Thai Health Promotion Foundation (ThaiHealth) as an organization working on health promotion following a mission to "inspire, invigorate, create and enhance individuals, communities and institutions and all stakeholders to equip with capacity and creativity to drive social system towards good health" works to support health innovation by creating innovators. So they can be a part of development and create useful and practical innovation for public to utilize.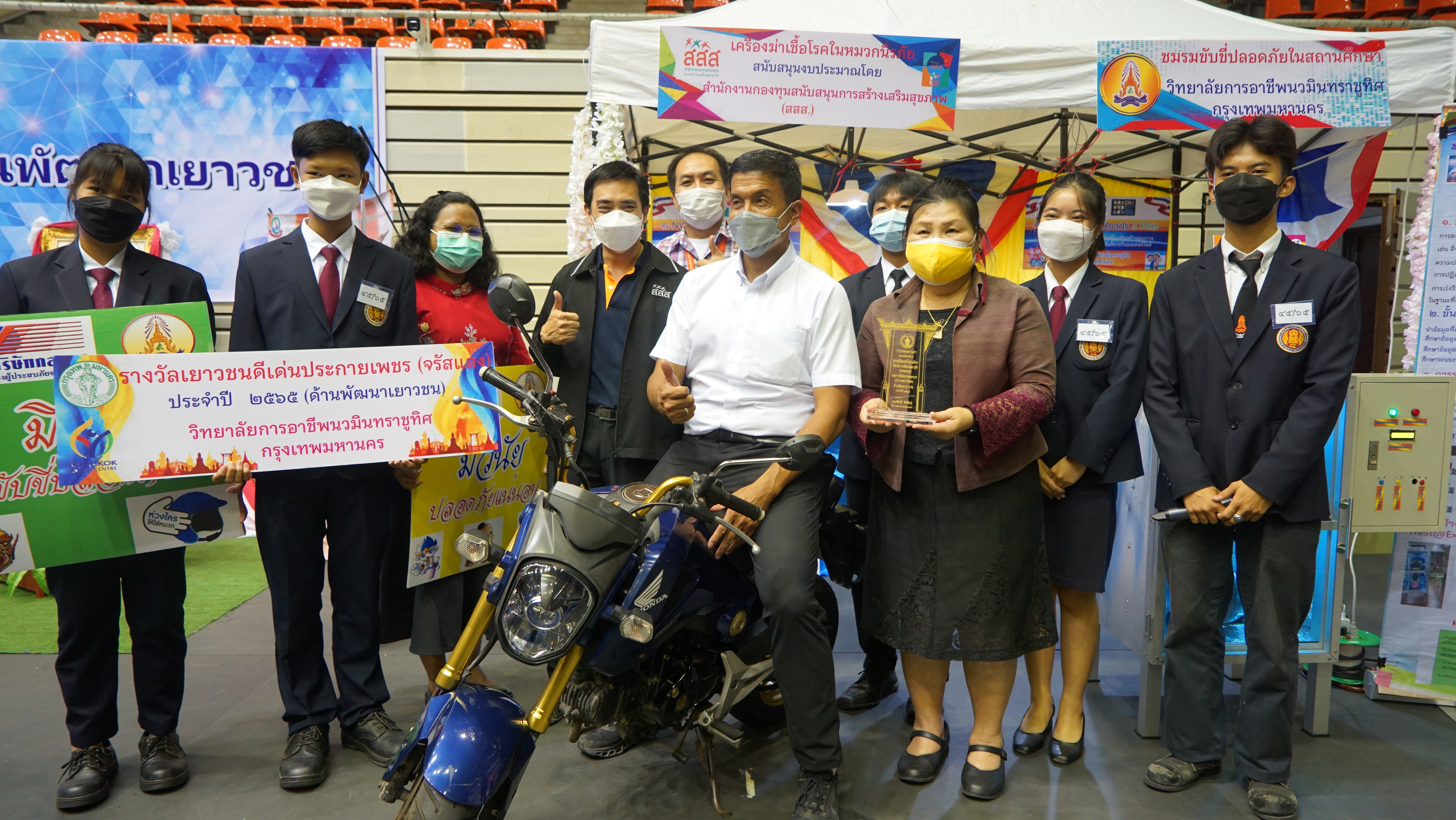 ThaiHealth lights up health innovation development by having initiated 'ThaiHealth Inno Awards' since 2017 to give youths at high school levels and vocational students nationwide to submit health innovation proposals which can reduce health risks while promoting sustainable good health.
Year 2021 is the fourth year that the Prime Minister gives ThaiHealth a permission to use the title "Prime Minister's Award for Health Promotion Innovation 2021". This is an honorary award from the PM to drive national health promotion innovation, to honor youth, teachers and educational institutes joining force to drive health promotion innovation towards sustainability while pushing innovation ideas and development to competition and real utilization for further implementation.
Past success resulted in an increase in number of contestants from 134 teams to 362 teams. A total of 1,234 innovation proposals were submitted by educational institutes nationwide. Many innovative ideas and proposals created by youth competitors have been further developed for public use. Among the samples are NPK EASY, which is an air-filled composted fertilizer container, condominium container for earthworm raising, road pillar made of rubber wood, cooking oil strainer, four-filtered Instagram freeware for boosting physical movement, helmet sterilizer for motorbike riders and passengers, and Connecting Depression Therapy application for diagnosing depression in teenagers.
The innovation creation that brought a significant change is "Rubber Wood Road Pillar" created by Suratthani Technical College. This innovation won the vocational-level winning award during the first year of competition. Painted in black and white, the rubber wood-made road pillar was created for setting the standard for road safety. The provincial governor, and the Department of Rural Roads adopted the innovation for implementation. The Ministry of Transport allocated an estimated 1.4 billion baht in the fiscal budget year 2022 to place over 700,000 rubber wood road pillars nationwide with an aim to reduce road accidents.
In addition, there is a "helmet sterilizer for health promotion among motorcycle taxi riders and their passengers" invented by Nawaminrachuthit College, Bangkok. The innovation received the 17th Outstanding Youth Award, Bangkok (Shining Diamond) in the field of youth development from the Prime Minister's Award for Health Innovation in 2021. ThaiHealth also further developed this innovation for public use under the Innovation Booster Project aimed at supporting young model innovators to continue developing their innovations and enhancing their effectiveness.
This is the fifth year of the competition. ThaiHealth's mission on public health promotion is set as the goal for health promotion innovation. Two key target groups: general public/startups and network stakeholders in the agricultural, communities, social sectors and other businesses, are additionally identified. These are likeminded groups who are aware of the health issues and willing to develop knowledge body and creative idea crucial for enhancing capacities of a new generation of innovators to come up with health promotion innovation which can be a solution to the present situation.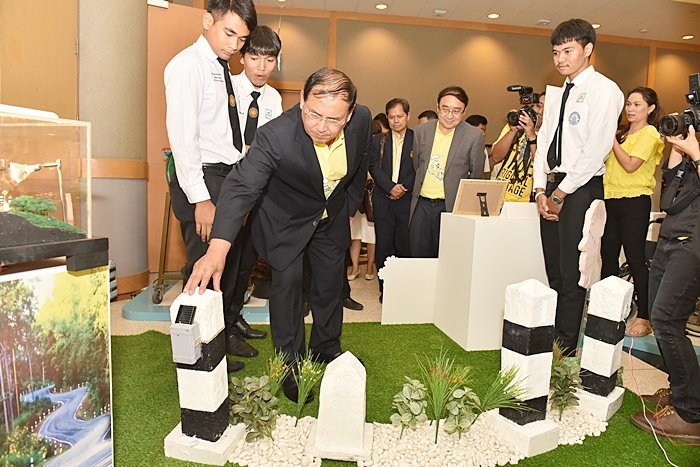 The SMD Team from Khon Kaen University Demonstration School won a winning award, Matthayomsuksa level, for its innovative knowledge management board game called "Just Say No" for raising anti-smoking awareness among teenagers.
The "F two K" team from Lanna Commerce and Technological College in a northern province of Chiang Mai won a winning award, vocational-level, for its innovative gear "Wireless Helmet Signal Light".
The "GreenSmooth" team by Rambler Enterprise Co., Ltd from Bangkok also won a winning award, general public/startup category, for its innovation of 24-hour organic fruit juice vending machine.
Another five teams of network stakeholders also receive honorary awards for the following innovative ideas:
1. Gen Z Smoke-free School from Siam University's Faculty of Nursing: A good practice for reducing new face smokers
2. Mappa team: A learning application for kids aged 3-8 years
3. Khon Kaen University's Faculty of Engineering: A genius security camera for road safety
4. Faculty of Medicine Siriraj Hospital, Mahidol University: Net PAMA, a teaching and parenting program for adjusting kids behaviour
5 Toolmorrow Company: Online learning system for supporting positive communication between parents and children and a solution to screen addiction behavior.
"Innovation is around us. It's not difficult if we understand the principle and thinking concept. Innovation can happen anywhere, any time. Sometimes, innovation is just a small thing that we can access on a daily basis. Everyone can be an innovator, creating a masterpiece for change, and a solution for the better thing."
ThaiHealth as the event organizer hopes to not only give the awards, but also create a seed of health promotion innovators, a new generation of young talents who can continue and support on health promotion towards sustainability nationwide.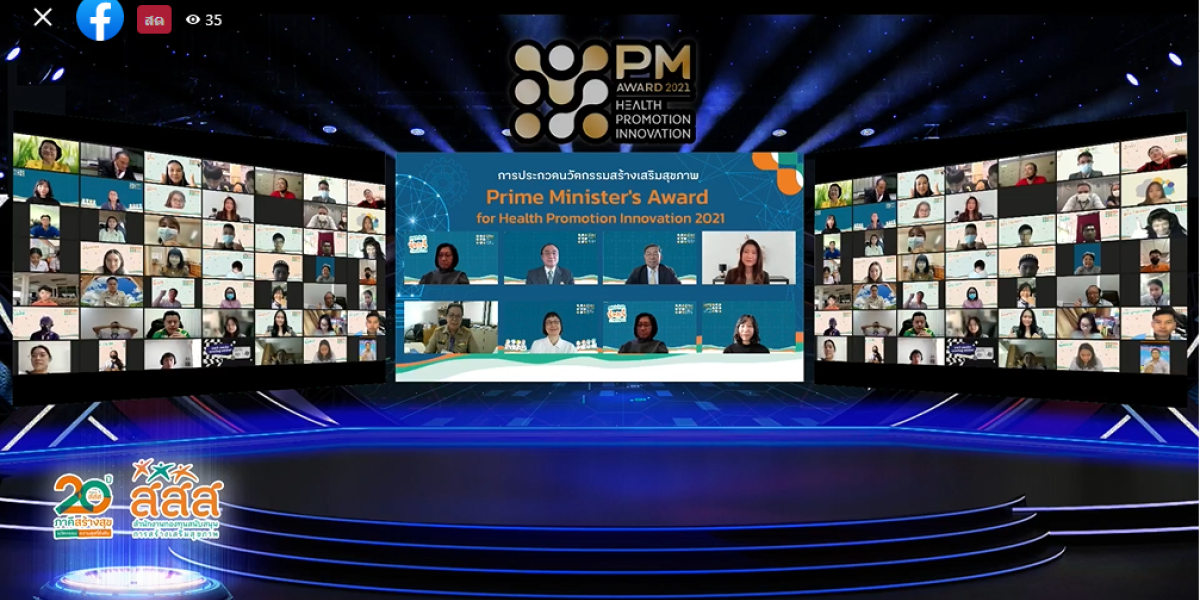 rn