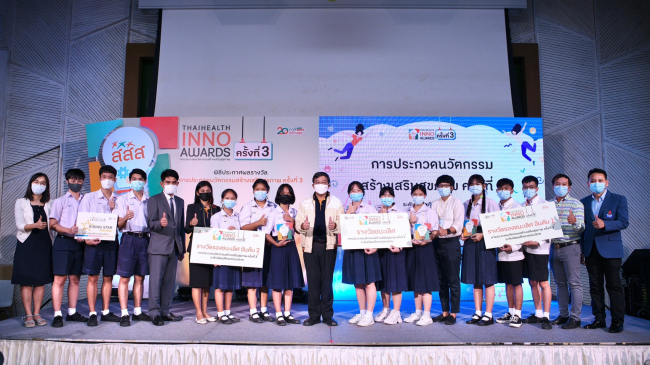 ThaiHealth promotes health improvement innovations
Thai Health Promotion Foundation (ThaiHealth) has announced the winners of the 3rd ThaiHealth Inno Awards, celebrating Thailand's advancement in innovative inventions, with some of the award-winning inventions this year being "FIFO Light – the innovative light system that helps prevent accidents in narrow and meandering streets" from Songkhla Business Administration College; and an innovative system to help boost physical activities from Chonkanyanukoon School. These inventions are believed to pave the way to the new generation of innovators with a goal of reducing health-related risk factors and promote good health among Thai people.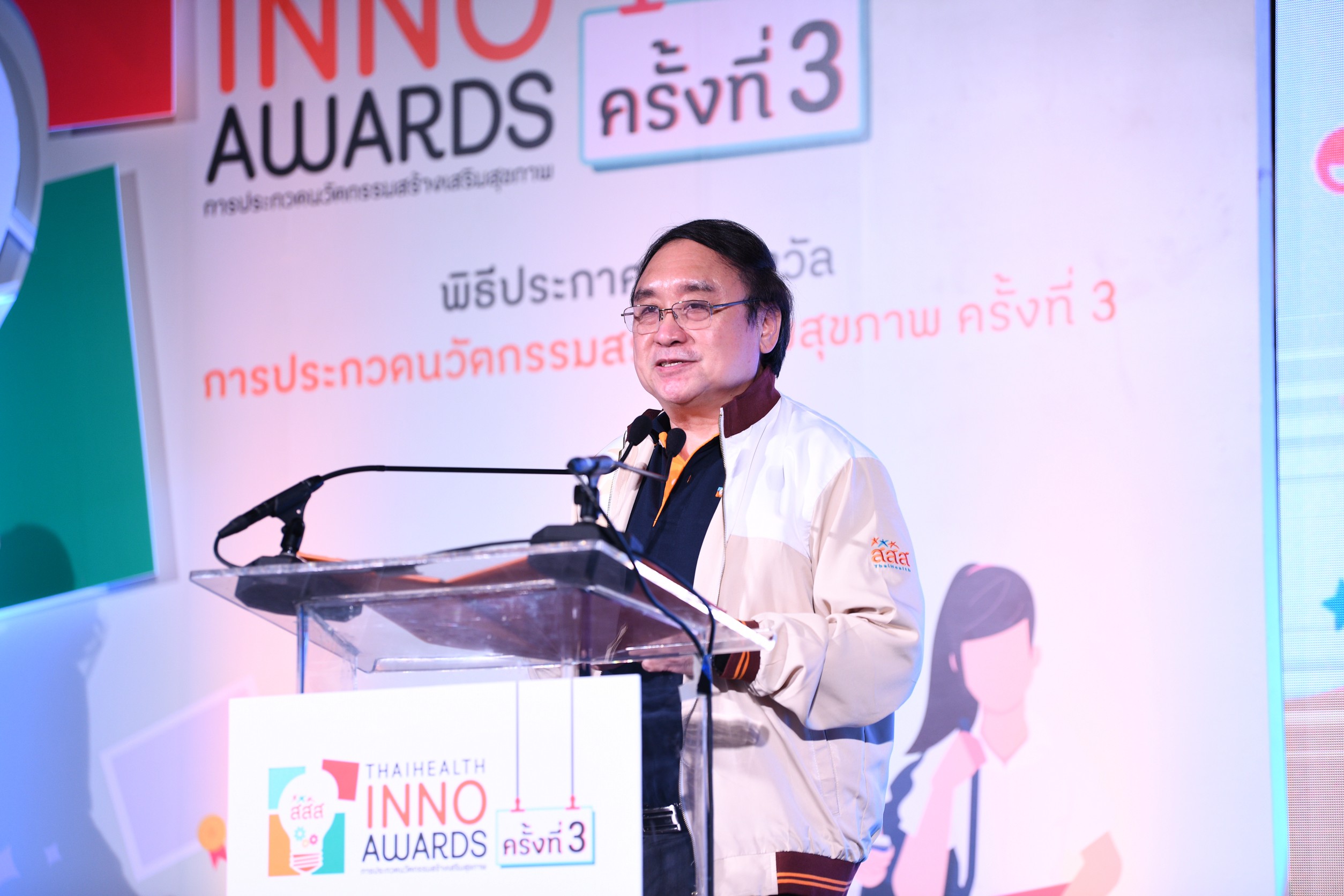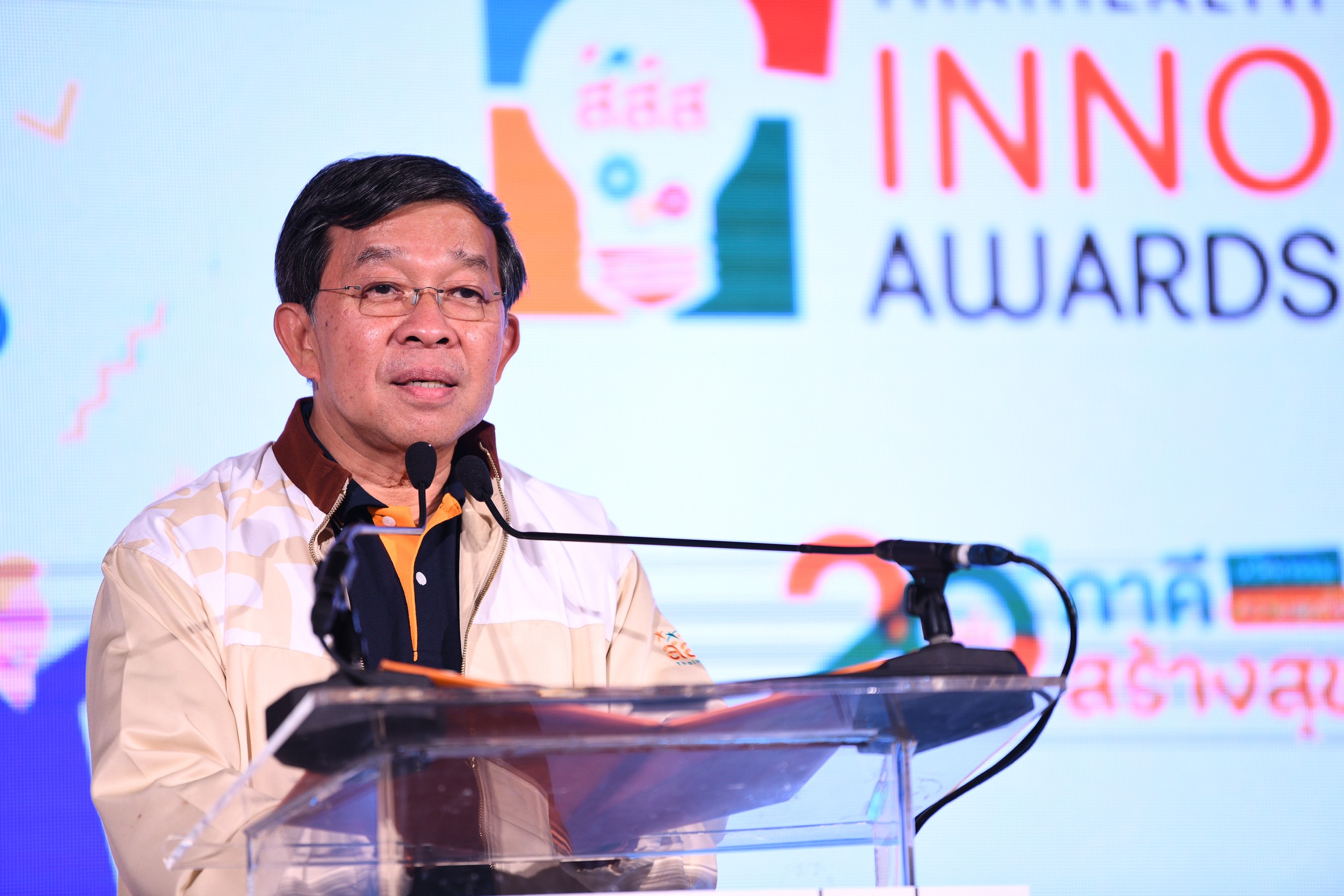 ThaiHealth, YIY Foundation, and strategic partners, jointly organised an awarding ceremony of the 3rd ThaiHealth Inno Awards on March 4, 2021, at Meeting Room 201 of ThaiHealth's Health Knowledge Centre Building. This year, the recent competition of ThaiHealth Inno Awards have been participated by 319 inventions, with only 20 passing through the final round. The award-winning teams of new-generation innovators are given spaces at an innovators' incubating workshop in a hope to further develop new innovations.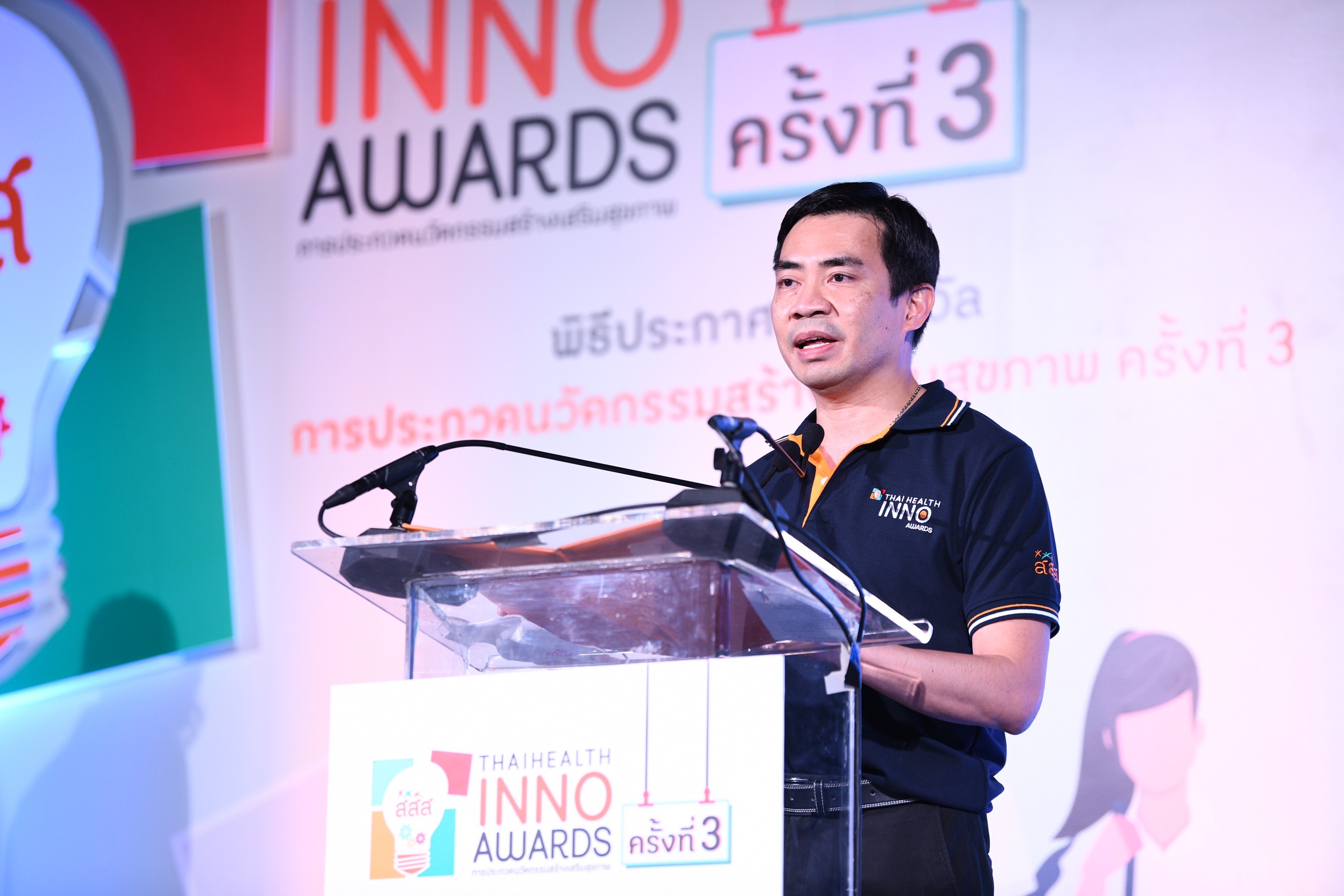 ThaiHealth committee, Assoc Prof Soranit Siltharm, said that the award-winning 20 pieces of innovative inventions by the hands of young innovators are originated from creativity and the need to solve health-related problems in communities. Themed "Good Life Begins In Ourselves", the 3rd ThaiHealth Inno Awards aims at promoting healthy lifestyles in communities by reducing unhealthy behaviours such as drinking alcoholic beverages, smoking, road accidents, while promoting healthy behaviours such as eating nutritious food, engaging actively in physical activities, as well as promoting sexual health such as prevention of sexually transmitted diseases, adolescent pregnancy, and innovations for the New Normal.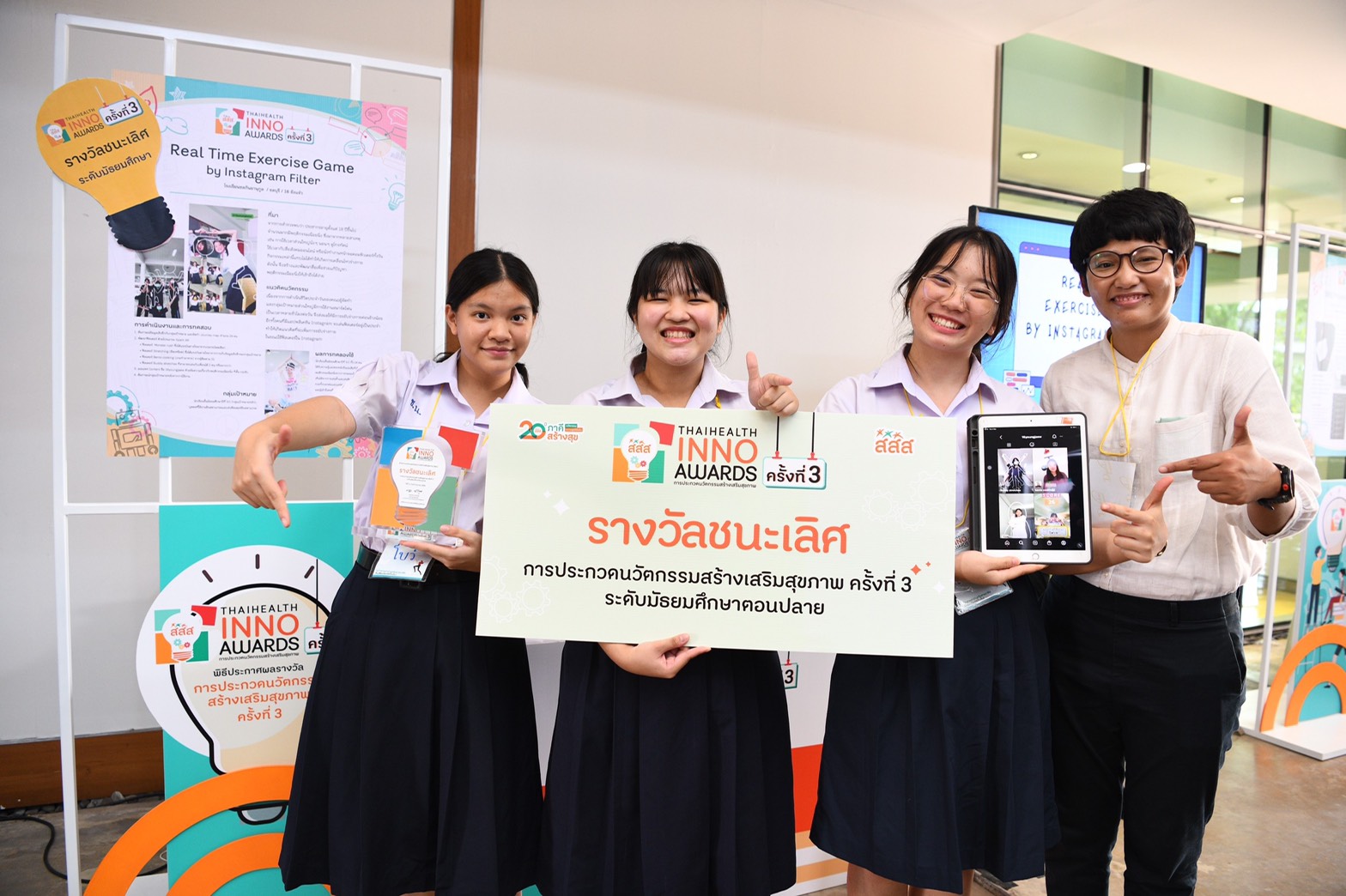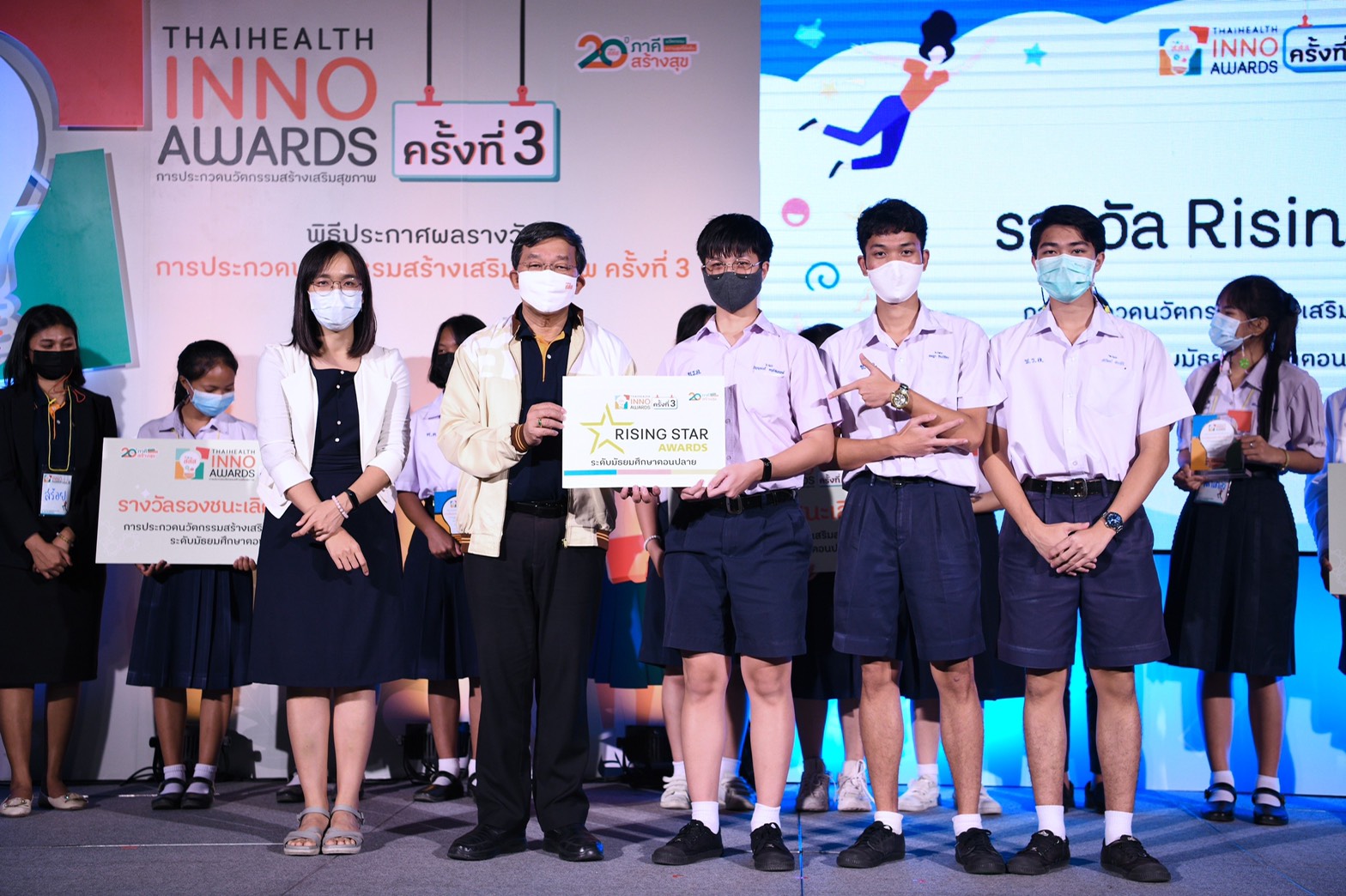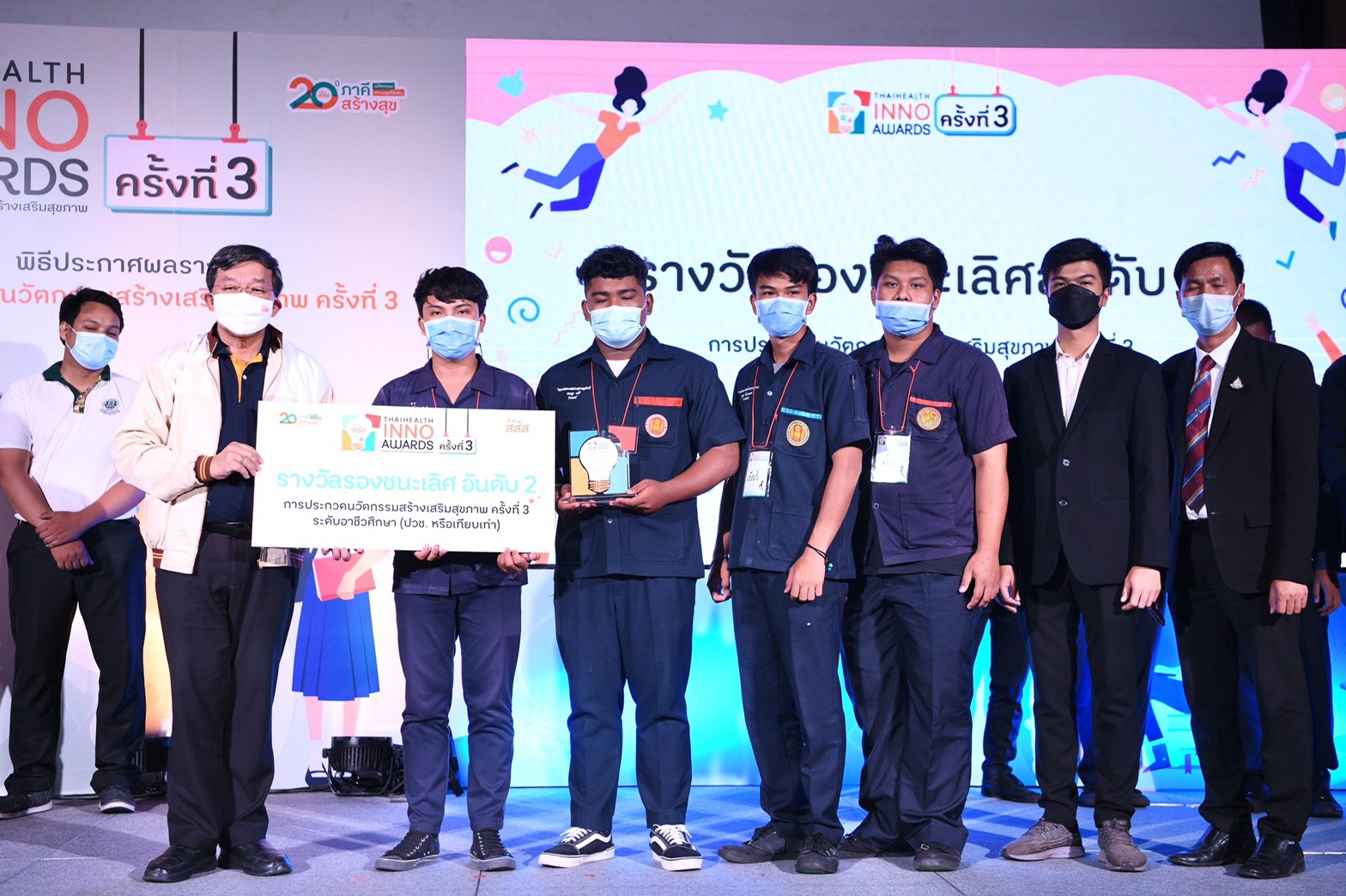 The competition of innovations are for two levels: higher secondary education and vocational education. The competition has found that youngsters had more knowledge in health-related issues, which is a satisfying situation.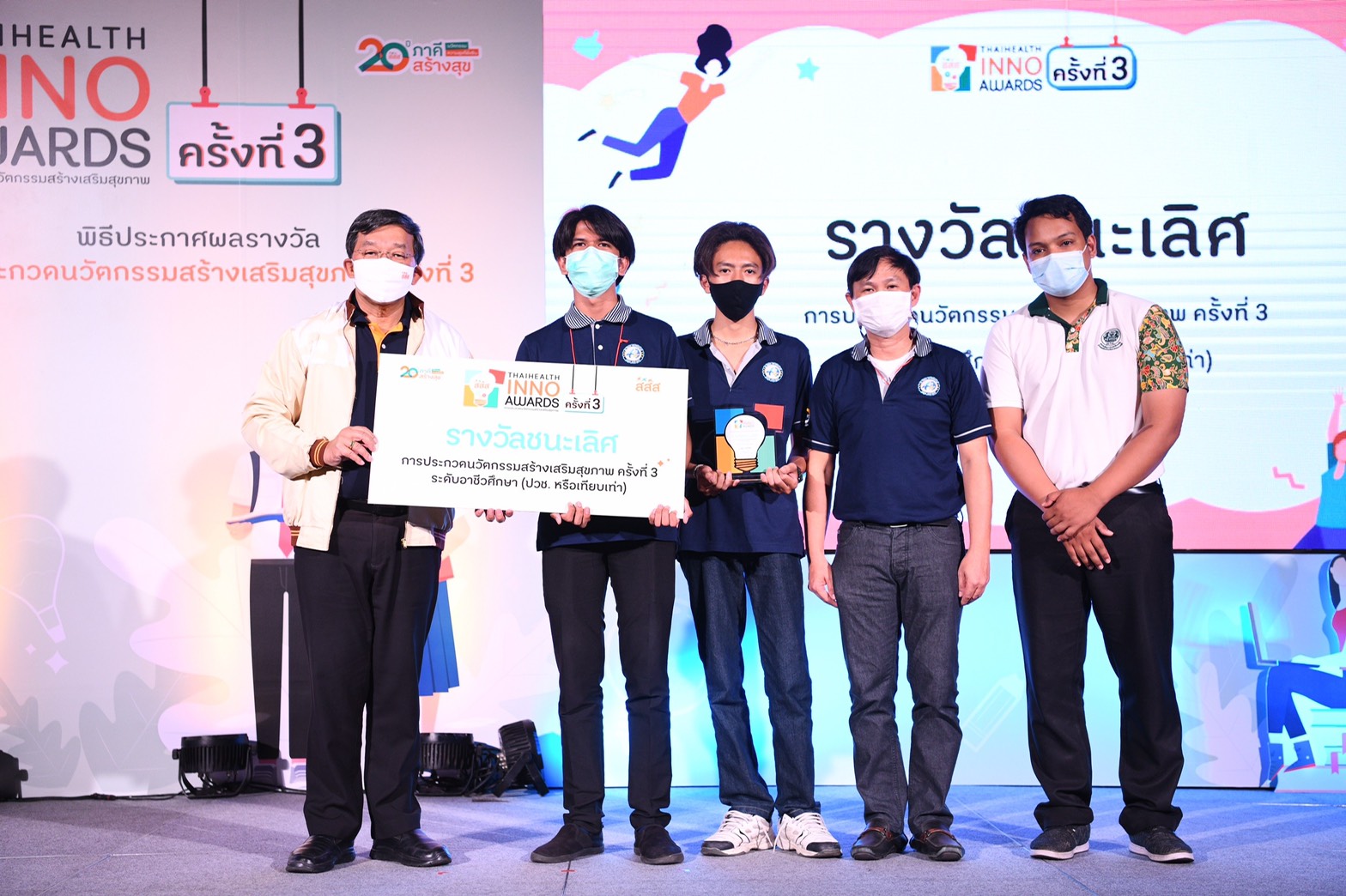 ThaiHealth CEO, Dr Supreda Adulyanon, explained that ThaiHealth's tasks during the past two decades in the direction towards the innovative health promotion organisation include an invention of policy-level innovations to allocate and redesign the healthy environment in 4 dimensions – physical, mental, social, and intellectual health. The ThaiHealth Inno Awards are therefore serving as a mirror to reflect ThaiHealth's working culture aiming at encouraging youngsters to explore the problems and the needs in their societies, which leads to the new designs of innovation that makes a difference in positively changing societal norms.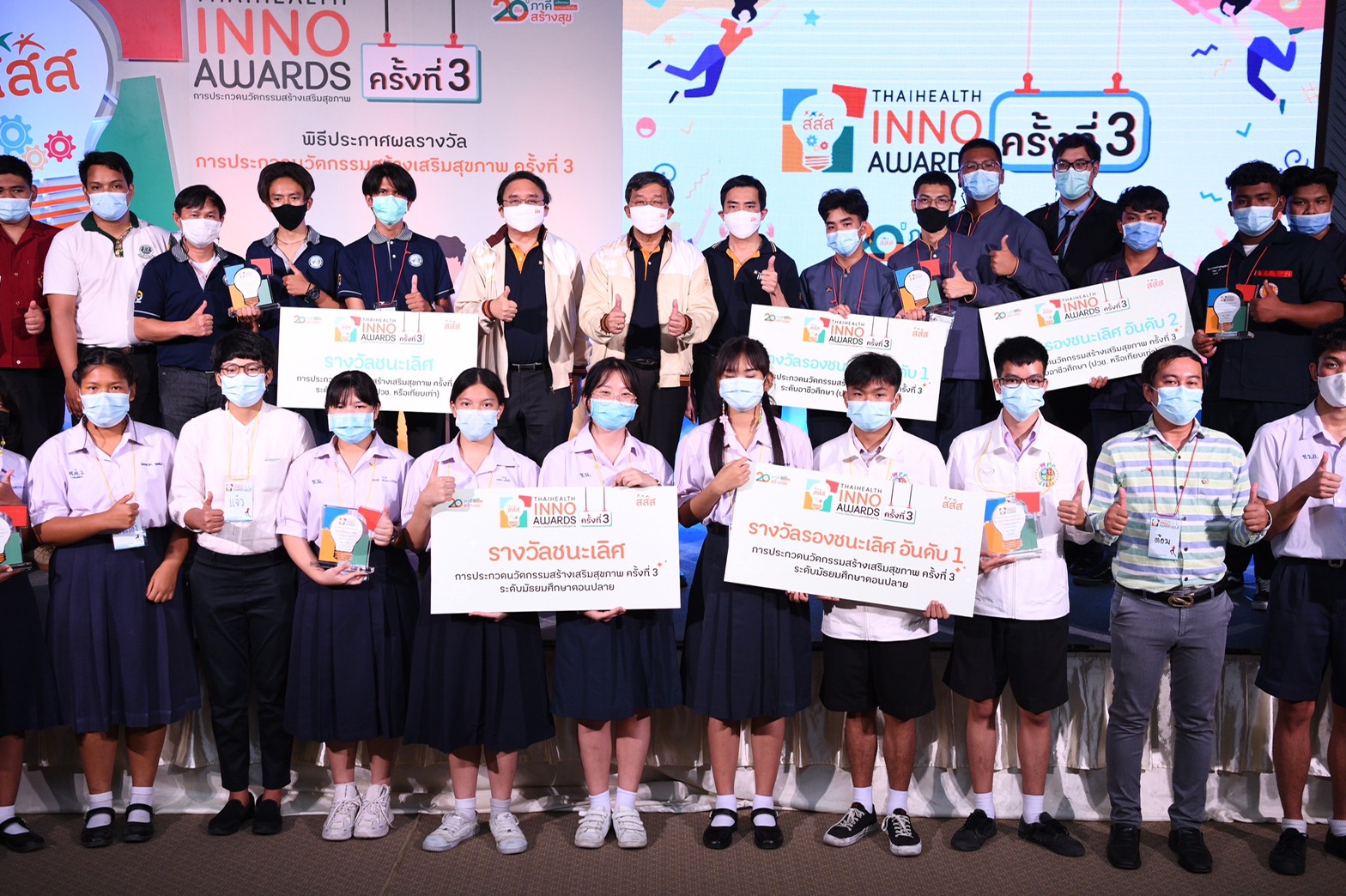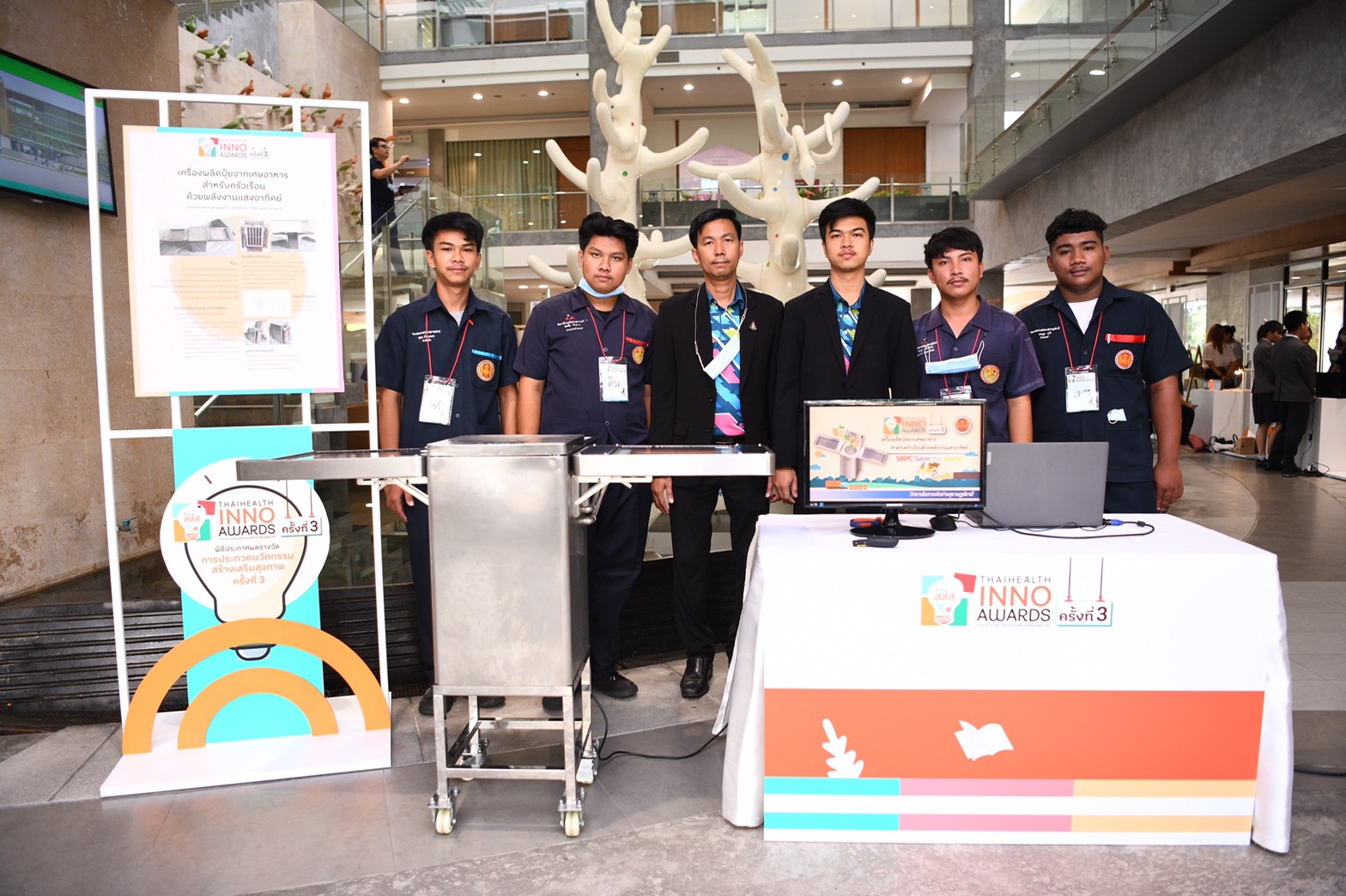 This project is a collaboration of organisations in various sectors in their redesigning of process of health promotion skill development amoung Thai youngsters. After the awarding ceremony, ThaiHealth still continues to provide advice and suggestions to the awardees and encourage support from government and private sectors in widening popularity of these innovations.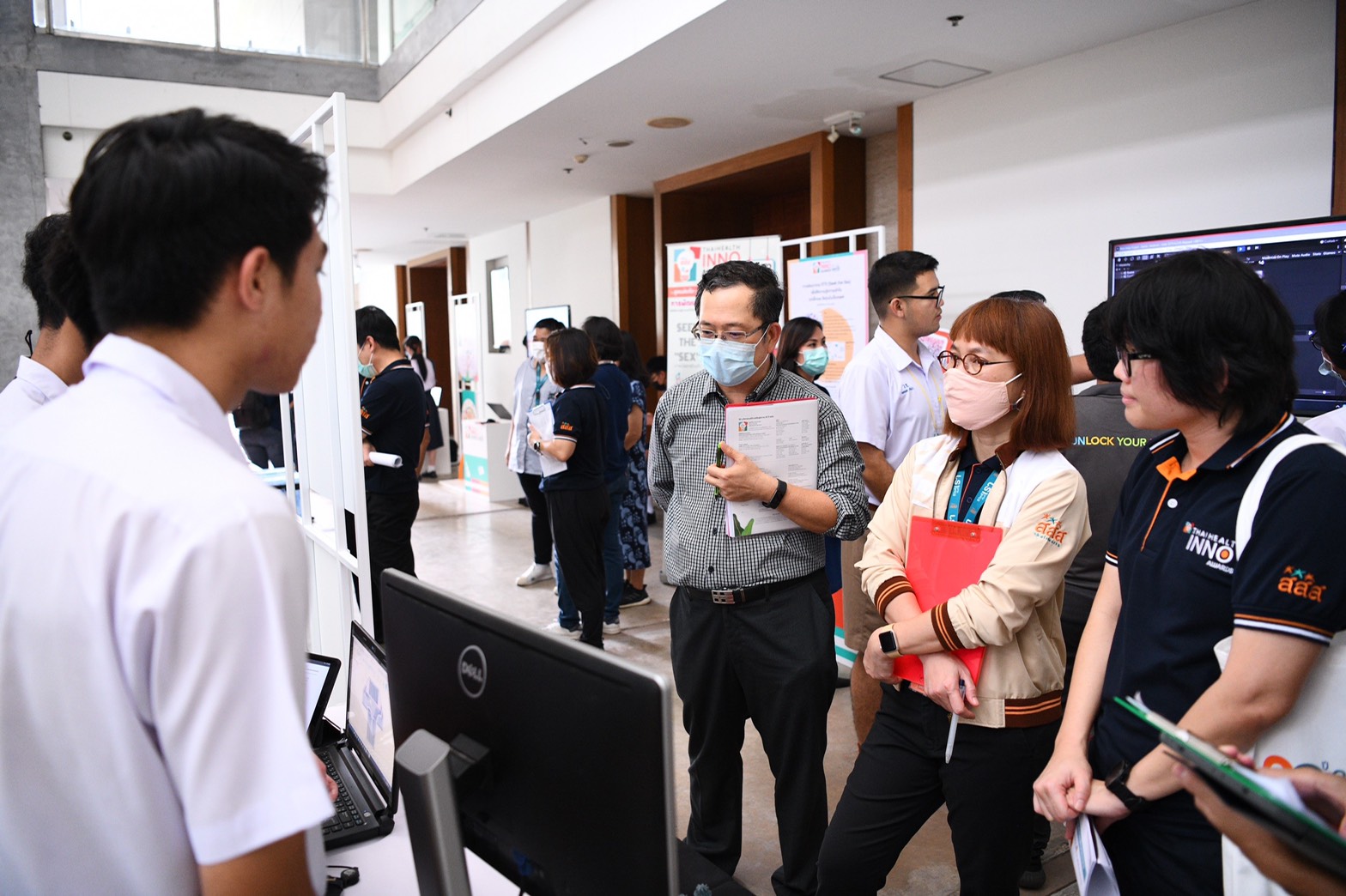 The first prize in the class of secondary education is "Real-Time Exercise Game by Instagram Filter" by "Splendid Sixteen" team from Chonkanyanukoon School. The second prize was given to "Triple-Use Motorcycle Kickstand Sensor and Alarm" by "IF" team from Wang Phrong Phitthayakhom School; while the third prize was given to "Risk Detection Doll for Road Safety" by "Mito Team" from Sritrakoolwittaya School.
In addition, the first prize in the class of vocational education is "FIFO Light – the innovation for narrow streets" by "R-Lu-Mi-Right" from Songkhla Business Administration College. The second prize was given to "The Adventure of Nong Jook: Body Movement Game for Elderly People with Hypertension" by "Nong Jook" team from Surat Thani Vocational College; while the third prize was given to "Solar-Power Driven Food Waste Fertiliser Machine" by "SRPC Save The World" from Surat Thani Polytechnic College.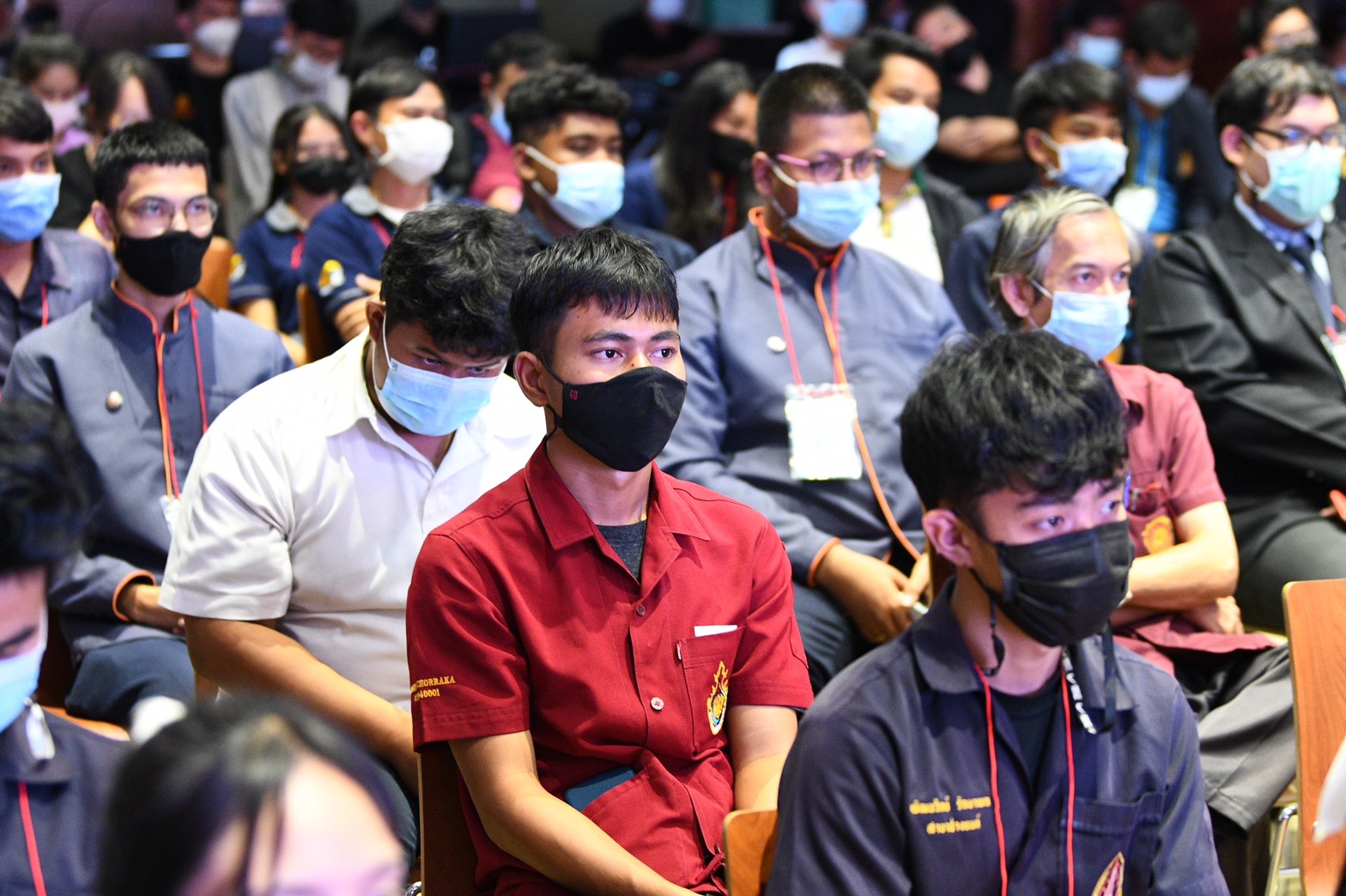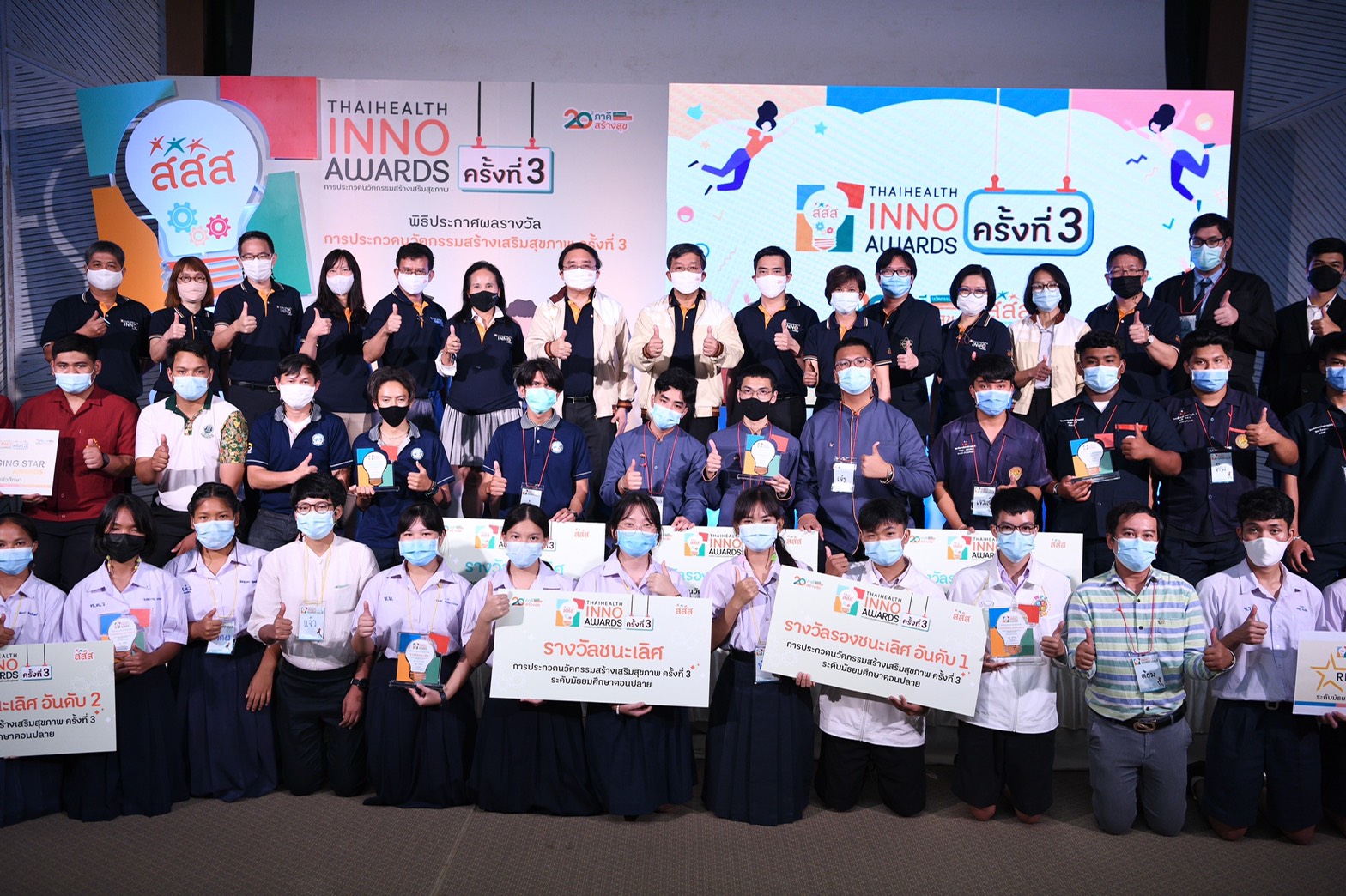 The two special "Rising Star" prizes – for teams that are likely to develop further in the future – went to "D-Mask: Water Scrubber System Face Mask" by "Prosperity to Cao Wei, Fall to Enemies" from Chonradsadornumrung School; and the innovation of "BizComPN (Sex EduBot) by "BizcomPN" team from Pattani Industry and Community Education College.
rn