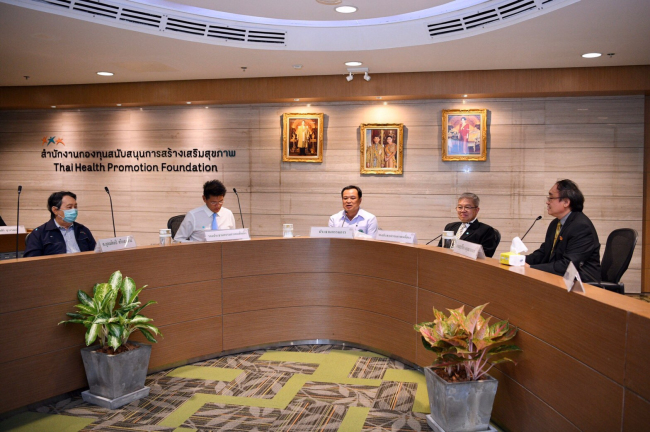 ThaiHealth demonstrates social distancing in effort to curb the spread of CoVid-19
Thai Health Promotion Foundation is in support of social distancing measures to curb the interpersonal spread of CoVid-19 within its own organisation, while urging all hospitals to adopt the same measures.
ThaiHealth's CEO, Dr Supreda Adulyanon, revealed that the Thai Health Promotion Foundation  has adopted and implemented social distancing measures by adjusting its building and environment in an effort to curb the interpersonal spread of CoVid-19, nespecially in the canteen area on the ground floor, buildinglifts, and drink stalls, which are the spaces where ThaiHealth uses to welcome visitors.
With cooperation of the Faculty of Architecture, Chulalongkorn University, ThaiHealth has finalised the special space utilisation design under social distancing concept by one to two metres to help reduce the risk of infection through aerosol or airborne droplets.
Best in use during times for social interaction involving not too many people, the social distancing measures shall be used as a guideline to reduce the spread of the virus – by keeping a void of approximately 6 feet (1.80 metre), avoiding activities that engage immediate or bodily interaction, and avoiding crowded areas, etc.
Dr Supreda continued by saying that ThaiHealth is going to promote the concept of social distancing  to help health care workers who work in very sensitive areas, as well as people who cannot avoid being with the crowd. However, the original self-protection measures such as  eating while it's hot, using personal eating utensils, washing hands, and wearing face masks should not be neglected  either.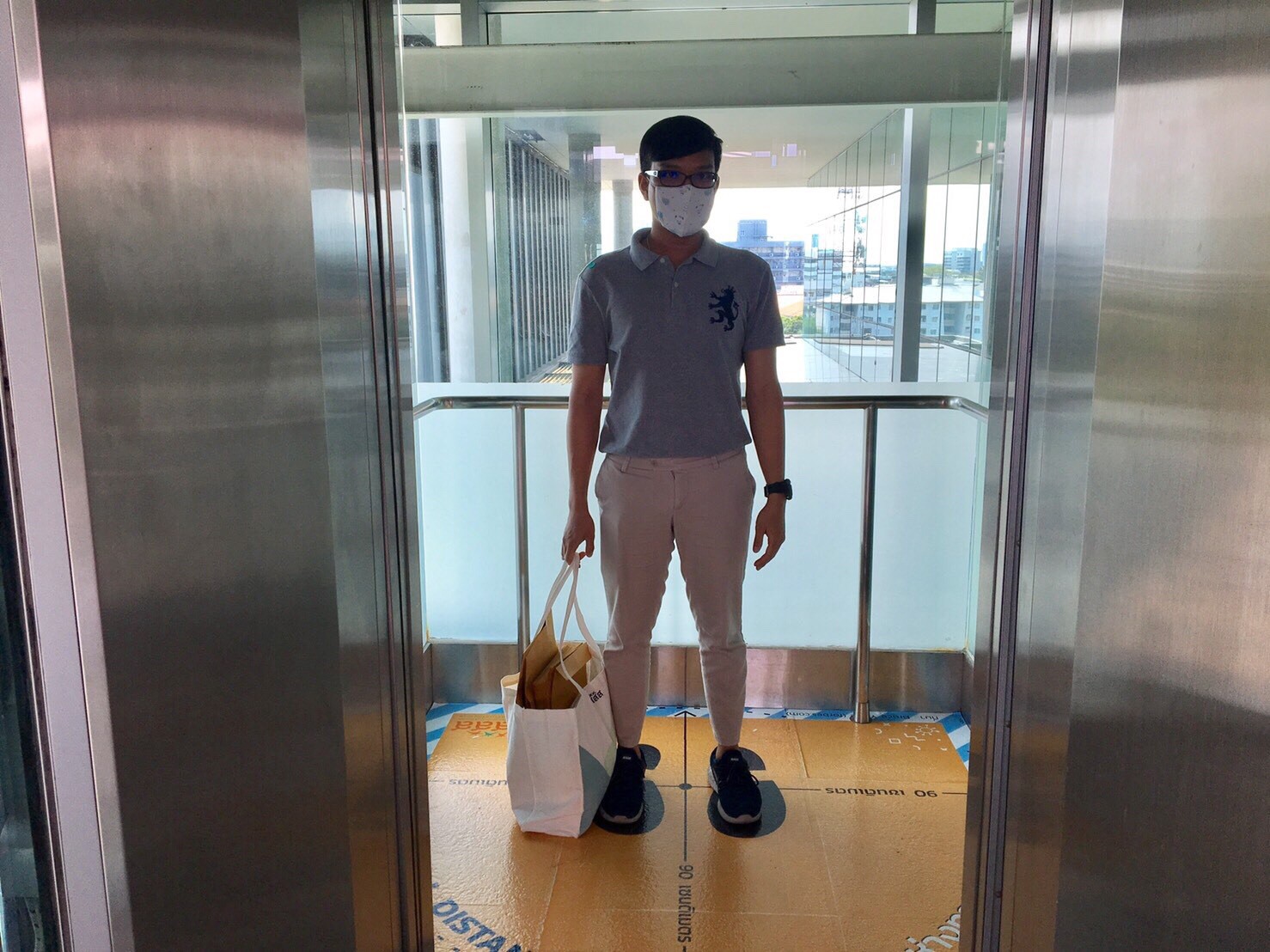 ThaiHealth has also compiled necessary information and made into infographics for easier communication with people. The infographics and short informative videos both in digital and printed formats have been distributed in airports, seaports, hospitals, and other hotspots, to educate people of all genders and ages. At this time, ThaiHealth has prioritised the matter of the novel coronavirus on top above all other issues alongside the country's public health organizations by making the best use of communication of the official and accurate information under the trending hashtag #ไทยรู้สู้โควิด (#ThaisFightCOVID)