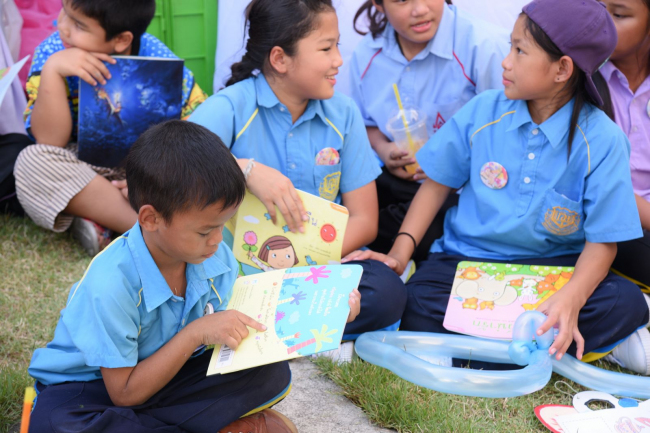 Reading: Happiness and Inspiration of Imagination
By encouraging young folks to read as children can be a foundation of learning and creativity for the rest of their life while building up their personality in every aspect.
The reading campaign supported by ThaiHealth has been launched under the concept of "Reading in Wonderland: The Miracle of Reading"
Mrs Sutjai Promkerd, manager of ThaiHealth reading project, said that this campaign has been organised to urge everybody to see how reading can be crucial to child development and how it provides chances to exchange knowledge,  increase the potential for the academic network.
She stated that "From my experience, the most serious problem we found is that children have slow linguistic development. Language is the most important basic of life because if children can't communicate, it can affect them both mentally and emotionally. However, this problem can be prevented by people reading them some storybooks."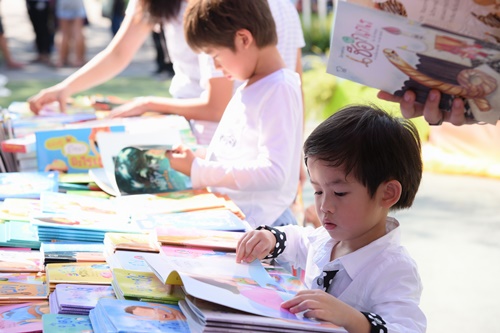 She also said that, the research of small child development by the Department of Health since 1999 to 2014 found that Thai children were struggling to develop, but declined continuously. The latest report on 3rd grade students in Thailand had difficulties in writing and reading up to 38.2%. Among them, 5% couldn't read or white at all, while more than 30% could read and write in some extent. This could become a problem in the future because a US study has shown that 60 percent of crimes happen due to criminals' illiteracy.
"Parents can read storybooks to their children to enhance their learning experiences while they can easily develop their children communication skills because when parents read the story to the kids, they can feel the love from their parents, making reading more comfortable and joyful for children. It can also embed reading habits and increase self-learning in children because they enjoy it"
"It will make people realise how important reading is. It is also a way for a good health because when children enjoy learning, it will make their brain healthy, increase logical thinking and lead to solving problem with reasons."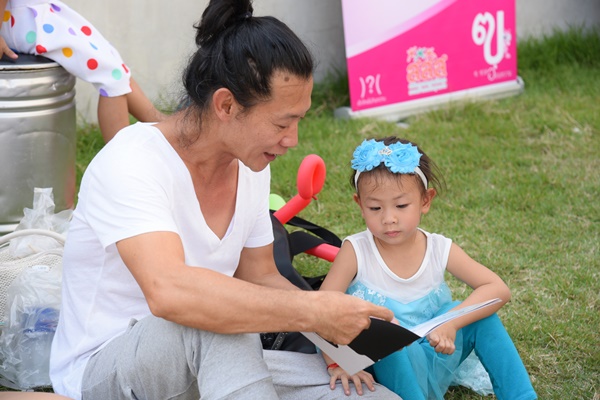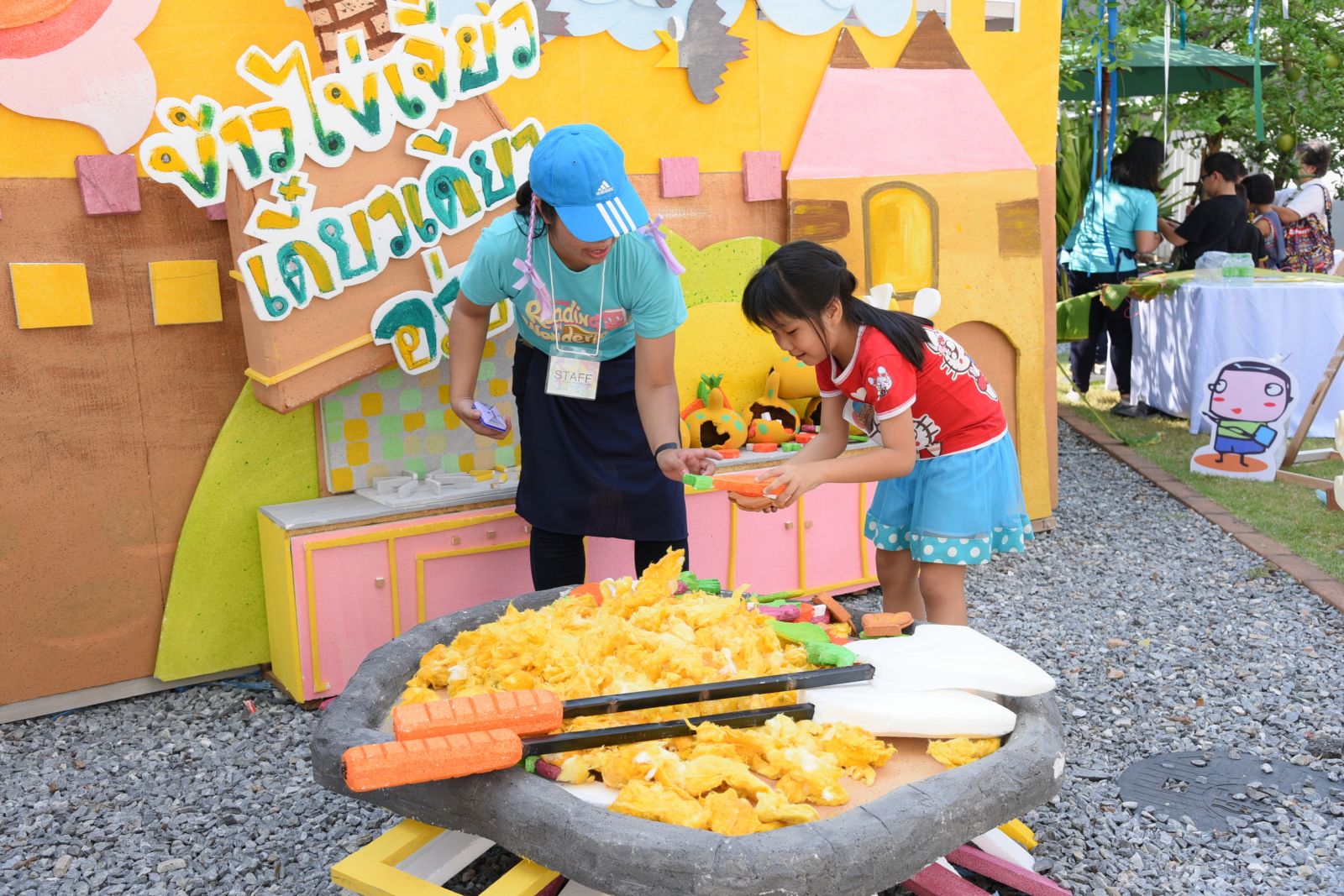 Mrs Janpan Sinsord, president of Community Health Foundation who has been working with children for 10 years, confirmed that reading storybooks can be a way to release stress from children, as storybooks with colourful pictures are fun to read. The books also include with morals in the story which is the most important part because it will make children's body release endorphin. They will automatically remember the story by heart. It can be a way make friends with children because it is important to spend time with small child. This is why storytelling can help them with creativity and mental livelihood.
Mr. Worapong Maneeprom, 36-year-old father of two, said that "I've been reading books for my kids since they were little. At first they might be upset but you have to keep on doing it. Later on they will be more focused and have better brain development. This campaign make parents realise how important it is to read book to their children."