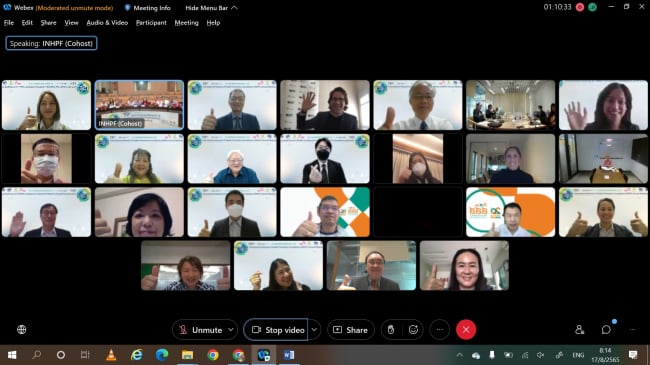 ThaiHealth joins the 19th International Network of Health Promotion Foundation (INHPF) Annual Meeting 2022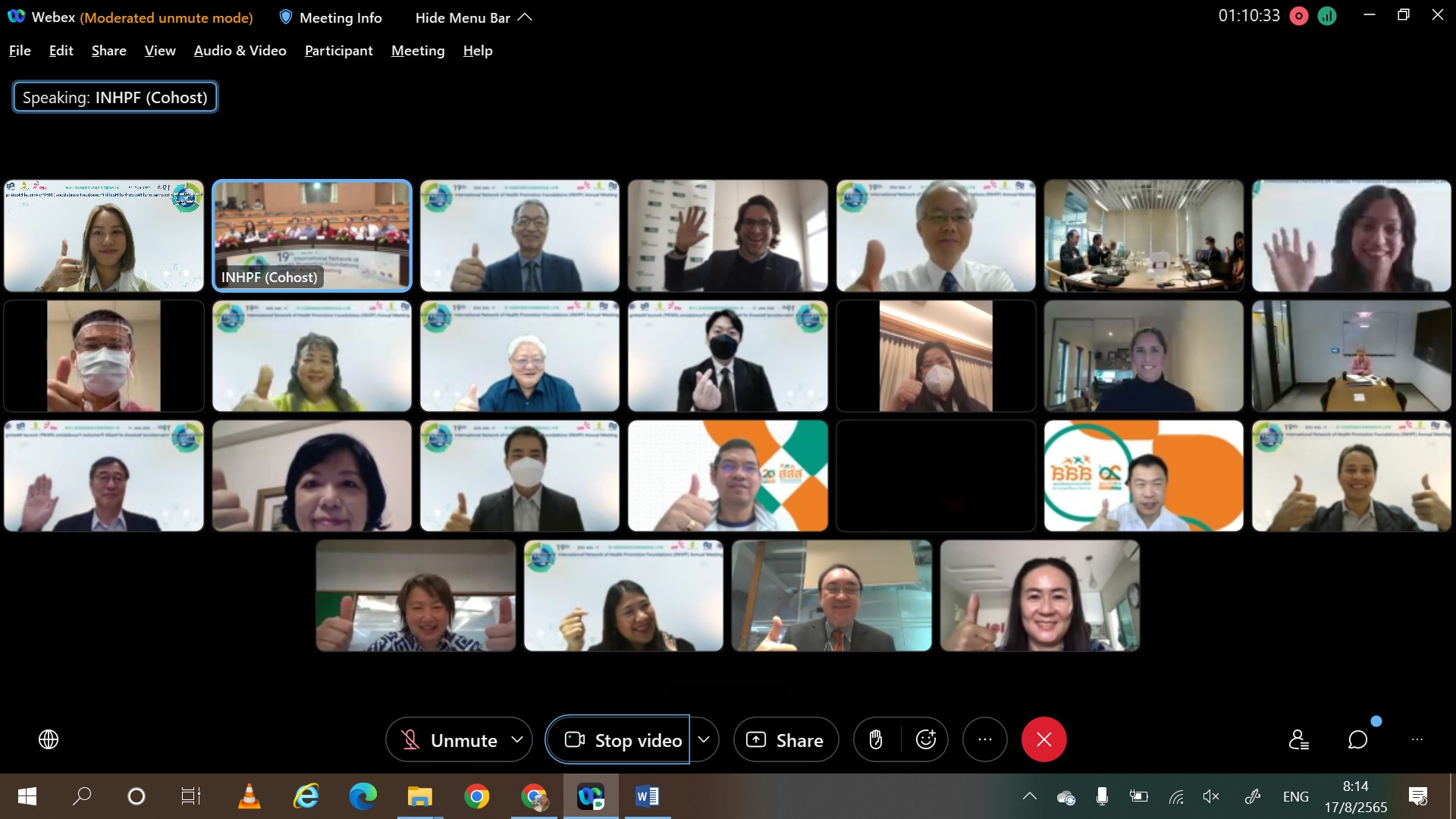 Thai Health Promotion Foundation (ThaiHealth) has participated in the online round of the 19th International Network of Health Promotion Foundation (INHPF) 2022, organized by Health Promotion Administration (HPA) of Taiwan on August 17, 2022.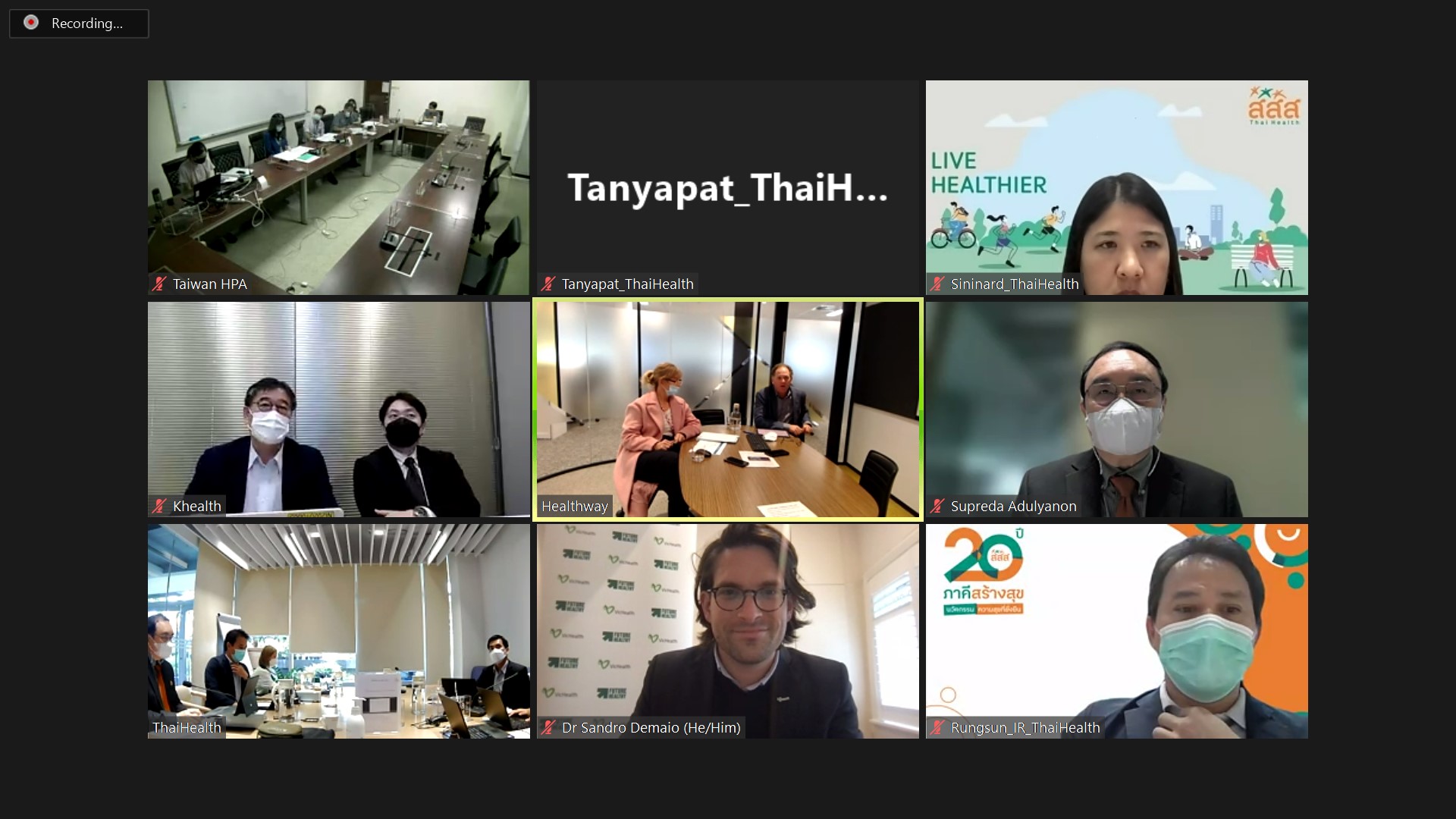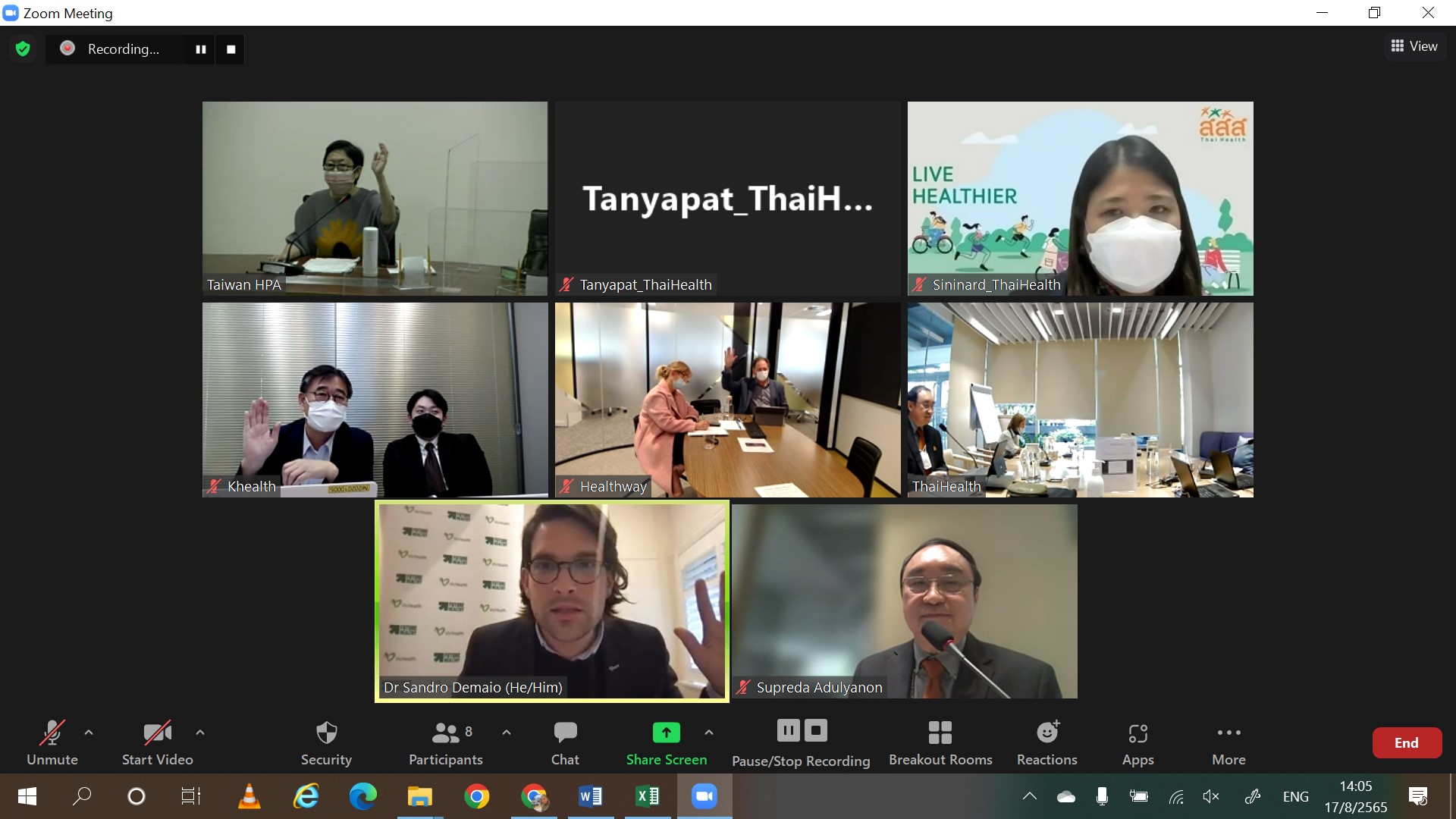 ​
Led by Dr Supreda Adulyanon, ThaiHealth CEO, the ThaiHealth delegation of participants included Dr Prakasit Kayasit, Deputy CEO, Dr Pairoj Saonuam, Assistant CEO, and Dr Nuttapun Supaka, Director of Partnership and International Relations Section. The meeting was joined by approximately 170 attendees, the morning session of INHPF 2022 was presented with ThaiHealth CEO Dr Supreda Adulyanon's on 'ThaiHealth's Key Policy Movements and Linkage Towards Global Agenda'. ThaiHealth participants were also found in knowledge exchange discussions on various issues with international health promotion organisation counterparts from e.g. Australia, Taiwan, South Korea, and others, including representatives from the World Health Organisation (WHO), and the Southeast Asian Tobacco Control Alliance (SEATCA) on multiple topics such as advocating multi-sectoral participation in driving health promotion in various areas, the importance and directions of health promotion in the 21st century, health promotion work according to the guidelines set by the Geneva Charter for Well-Being, etc.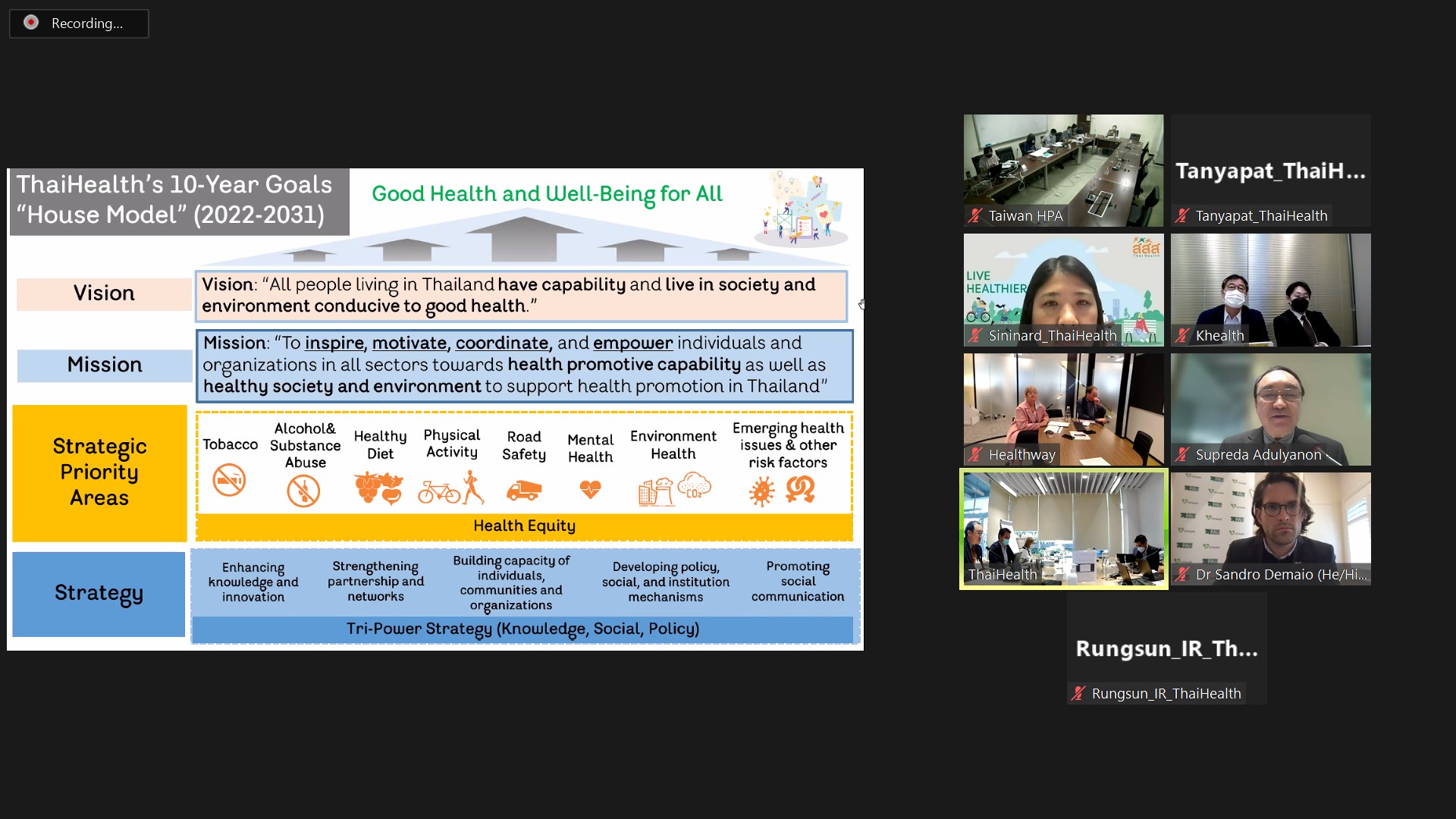 The INHPF's afternoon sessions or INHPF CEO Meeting was participated by 14 health promotion chief executives from member countries over an online Zoom session. The meeting gave the participants an opportunity to exchange ideas about health promotion activities in their respective countries over the past year. They also discussed the management and future network direction, as well as a consideration over the host of the next round of INHPF meeting.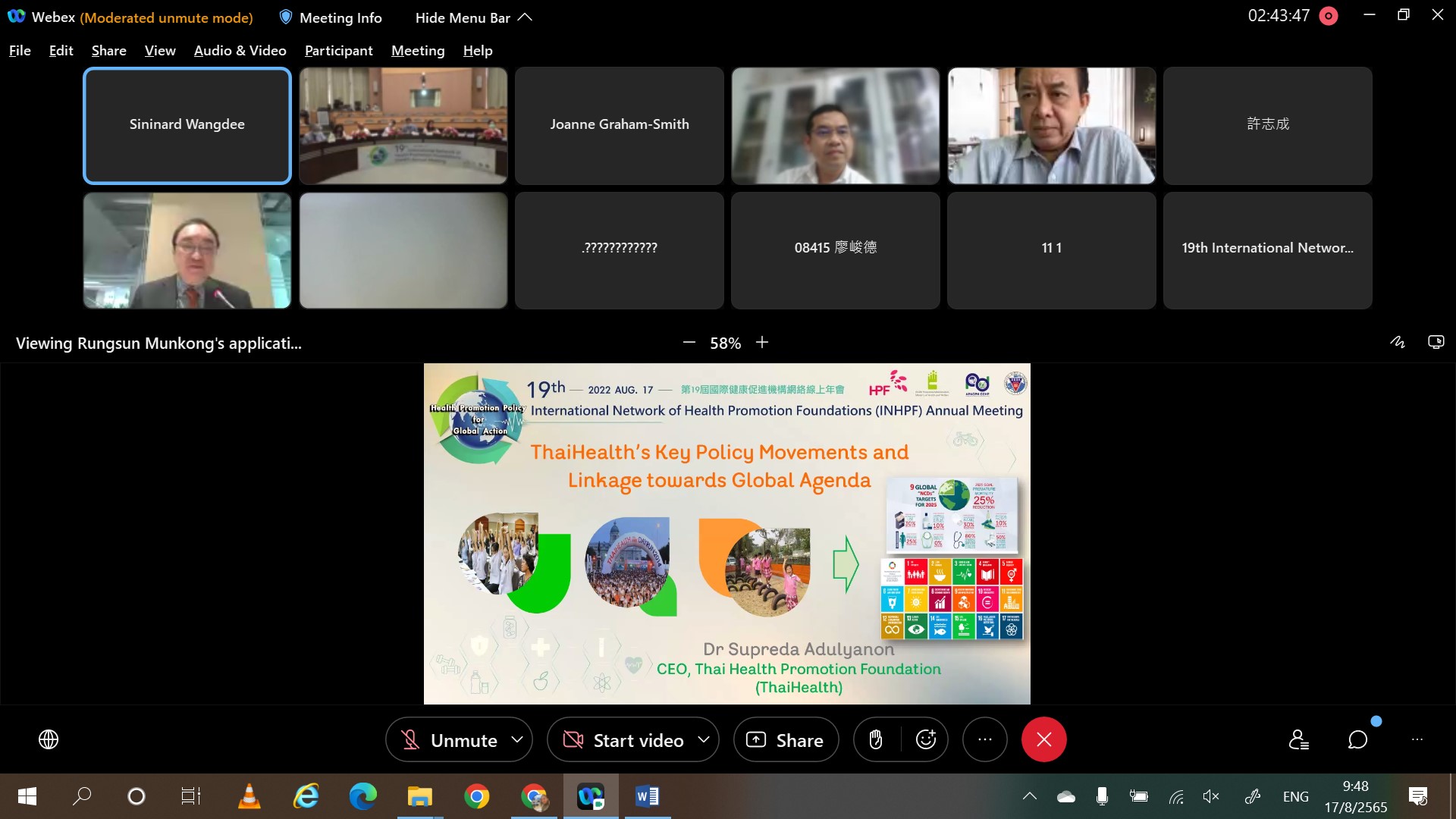 The consideration has been resolved fruitfully with Thai Health Foundation Promotion from Thailand being chosen as the host of INHPF Annual Meeting in 2023.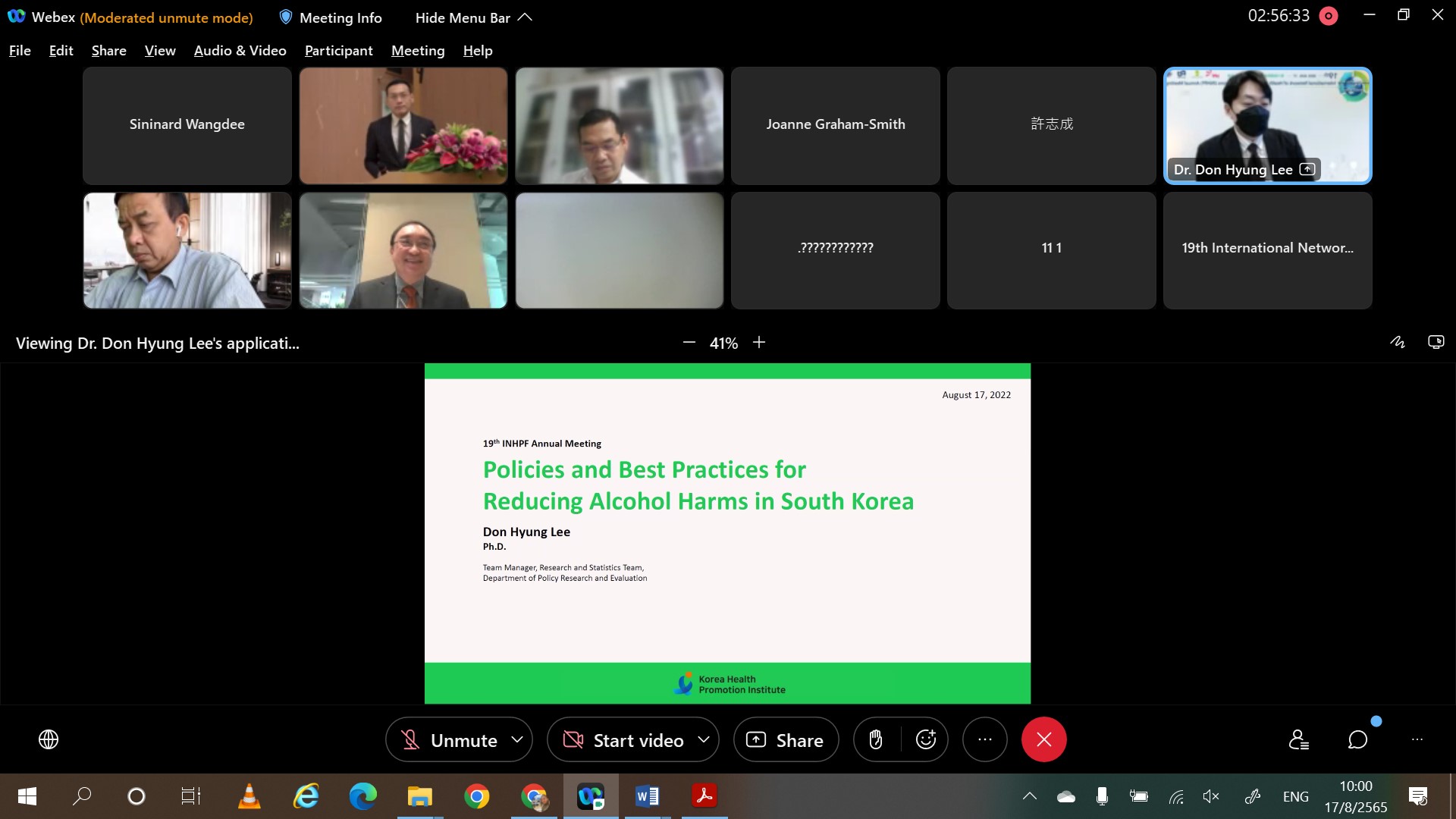 As for the recent round of INHPF 2022, it was a great opportunity for ThaiHealth to have an international stage to publicise its projects and missions for the international audience, as well as to gain empirical knowledge through knowledge-exchange sessions on health promotion issues of various member countries. The information gathered can be deemed useful for both the network and for the better relationship with foreign health promotion missions.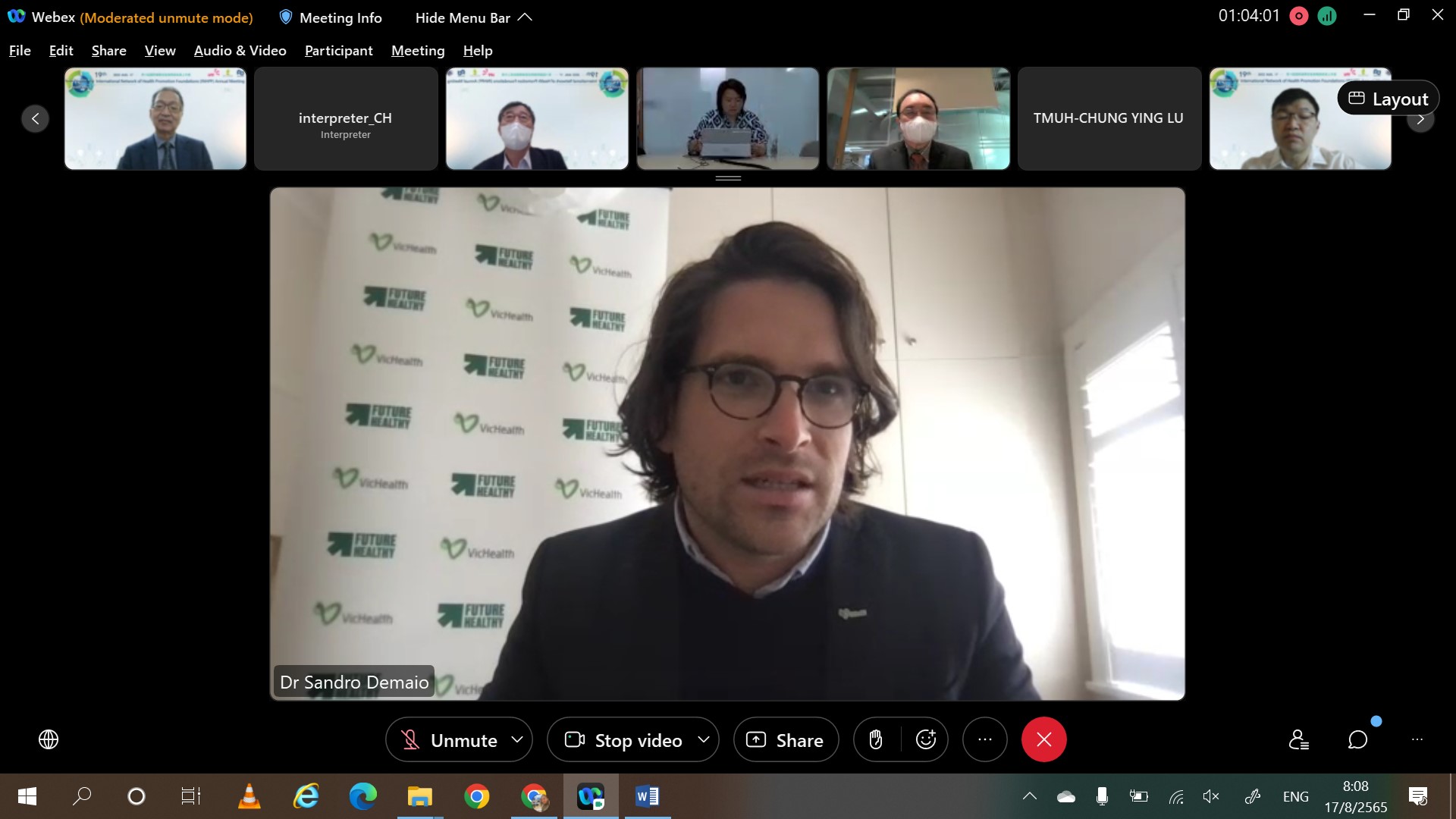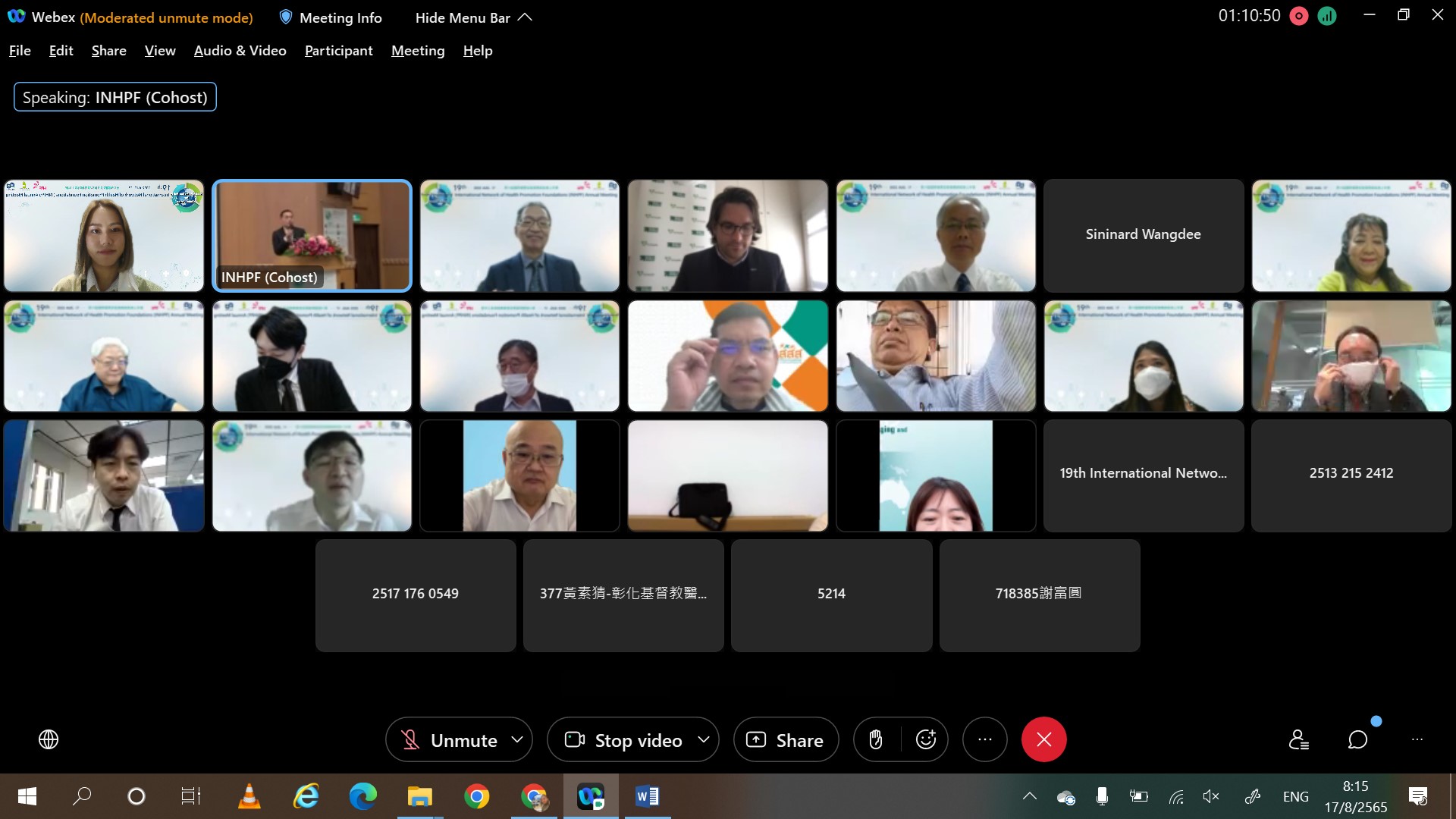 rn