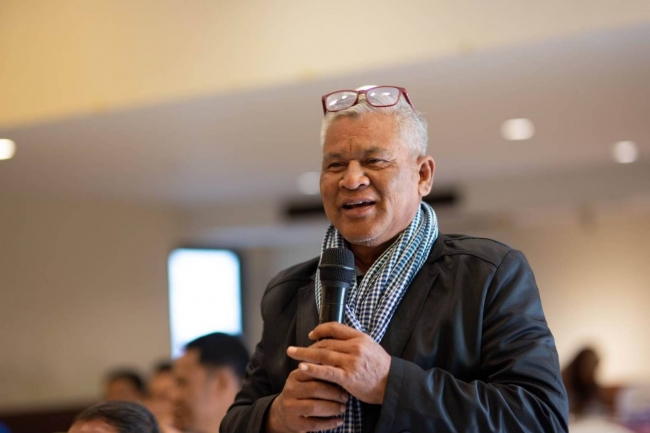 PROMOTING HEALTHY AND SMOKE-FREE MUSLIM COMMUNITIES
Thailand is the second-largest tobacco-leaf producer in the ASEAN and the 16th in the world. According to the Tobacco Authority of Thailand, there are roughly 75,000 tobacco farmers across the country.
Aree Sunlem, a 60-year-old villager of Baan Ta Pae Nua, in the southern province of Satun, used to be one of them. In the past, he usually rolled a cigarette smoking several times a day.
Thanks to the Muslim Thais Well-being Promotion Foundation, he has completely quit smoking. In addition, he has also turned his tobacco farmland into a vegetable farm growing morning glory, cucumber, and eggplant on a rotational basis.
Mr. Sunlem is one of the many people in Muslim communities in the South who joined the foundation's project. Since 2018, he has switched from growing tobacco to other viable crops for the good health of his family and community.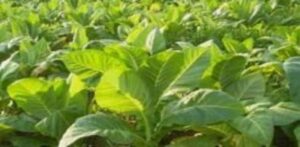 introducing crop diversification
Studies show that the smoking rate in Muslim communities, particularly in the South, is high. This prompted the Muslim Thais Well-being Promotion Foundation to launch a  project in communities that will impact tobacco use and also support the livelihood of the tobacco farmers.
According to Dr. Isra Sarntisart, Chairman of the Muslim Thais Well-being Promotion Foundation, he and his team have conducted a pre-survey on tobacco cultivation in the pilot communities. They found that there are two categories of tobacco farmers-contract farmers and general tobacco growers.
Tobacco factory directly supports the contract farmers on tobacco plants and buy the tobacco leaves back; while the general tobacco growers are those supplying roll-your-own and other tobacco factories, community enterprises, and smallholders seeking extra income.
The project was launched in 2017 focusing on general tobacco smallholders' groups in selected communities in Songkhla and Satun provinces. The aim is to enable them to reduce income dependence on tobacco by encouraging them to grow vegetables and other crops that take shorter duration to harvest and less chemical use.
"The campaign is based on Muslim teachings on health, ethnic identity and religious principles. Any act that gets oneself and others in trouble, including harmful drinking, are all "Haram" or against religious principle", explained Dr. Sarntisart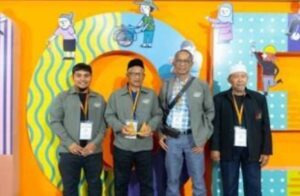 From left-right: Faisal Salem, Aree Sunlem, Dr. Isra Sarntisart and Commander Somkid Lattisak, foundation board of directors WHO 2023
Working together for good health and livelihood
Faisal Salem, the head of the project, said "It is undeniable that there are many supporters and there are some who disagree with the campaign". However, continuous engagement with tobacco smallholders has enabled both his project team members and the communities to understand the pros and cons of growing tobacco. They discuss how to successfully find appropriate solutions to the challenges they are facing.
As each crop cycle requires 7-8 months of intensive care, chemicals and pesticides are heavily used to ensure that tobacco leaves can be sold at a high price of 2,000-3,000 baht/kg. However, there are hidden costs that tobacco farmers must pay, for example, water use, fertilizers, herbicides and labour. His income from tobacco cultivation was already spent on those farming costs.
Mr. Sunlem and other tobacco farmers in the community had opportunities to discuss these challenges and share experiences. A series of group meetings over the past years have led to a major decision to switch from growing tobacco to vegetables and other plants with short duration to harvest.
"Growing tobacco requires so much chemical use that could harm not only agricultural practice but also the environment," Faisal Salem said. "By switching from tobacco to vegetables, we can save our money spent on farming costs, saving our lives and others, while helping the community to have good health through quality greens and veggies for consumption."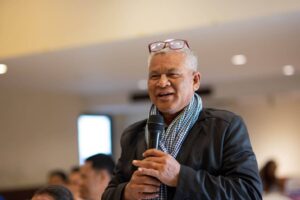 Role of "change agents" in promoting a smoke-free community
The support from Muslim religious leaders is key to effective project implementation, and adoption of new behaviour by residents.
Aseed Madh-adam, Imam of Kosi Miyah Masjid in Khuan Ka Long district, Satun province, plays a key role in raising public awareness and helping drive the project into action. During praying sessions at the mosque every Friday, he talks about the impact of smoking on health. "Smoking harms yourself and others – cigarettes should not be used or distributed following our religious principle." Moreover, a session on tobacco and its harmful impact on the young is usually included in the training of women.
According to Dr. Isra, this is a part of the knowledge advocacy and project monitoring process. His team is continuously engaging with the Muslim religious, community leaders and residents. A community forum is usually held every two months to provide a platform for all stakeholders to share their views and challenges.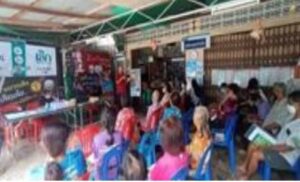 Tobacco-free community starts with the family
Relationships and the family have a strong influence on behavioural change. Mr. Sunlem ceased smoking cigarettes mainly because he was concerned for those around him. "I stopped growing tobacco and stopped smoking because of my grandchildren. I am afraid that second-hand smoke will harm them," he said.
Komsan Lee-kharee, a local resident joining the project, also shared his decision to join the project, "I feel happy when growing vegetables. I can tell our friends to stop by and pick them up for cooking at home and share with their families. Unlike tobacco, I cannot say that the feeling is totally different."
Four years on, the number of smokers at Baan Ta Pae Nua and other pilot communities significantly declined. A total of 91 households and 16 communities have completely replaced tobacco with other crops and now earning sufficient income. Cigarette buds, or tobacco leaves from roll-your-own cigarettes are rarely seen at community tea shops. The project has also been expanded to cover another 120 households in 13 Muslim communities in the South.
Dr Isra said the project demonstrates the viability and sustainability of making the change from tobacco to other crops. The results and lessons learned from the project could be a catalyst for change towards more smoke-free communities and encourage effective measures and policies on tobacco control for the health and well-being of all.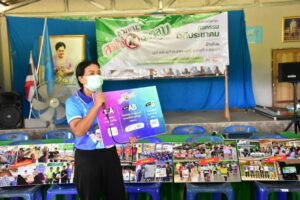 On World No Tobacco Day 2023 (May 31) with the theme "We need food, not tobacco",  WHO Thailand is advocating and encouraging other organizations and farmers to make the switch from tobacco growing to other viable crops. Tobacco growing and production harms our health, the health of farmers and the planet's health.
With government leadership supporting farmers to switch to alternative crops, there is a huge opportunity for current tobacco farmers and their families to achieve health and nutrition gains, and for their community to reap the benefits of replenished soil, clean water sources and reforestation. It is feasible and sustainable as shown in this story.
Note: The Muslim Thais Well-being Promotion is funded by the Thai Health Promotion Foundation.