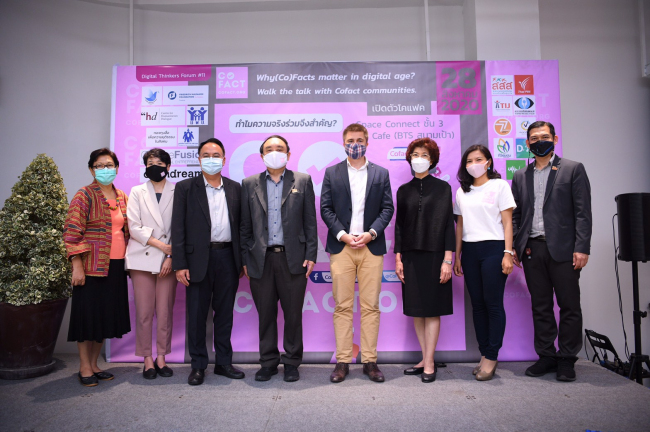 New innovation "CoFact" launched to fight fake news
Thai Health Promotion Foundation is collaborating with Anti Fake News Centre in launching "CoFact" – a new innovation aimed at creating fact-finding community, by incubating the first class of anti fake news squad.
Aug 28, 2020 – ThaiHealth, in collaboration with the National Press Council of Thailand, Jit Arsa Bank, Friedrich Naumann Foundation, and Anti Fake News Network, have held the launch of anti fake news innovation "CoFact" at the 11th Discussion of Digital Thinkers, and the launch of the first class of anti fake news squad.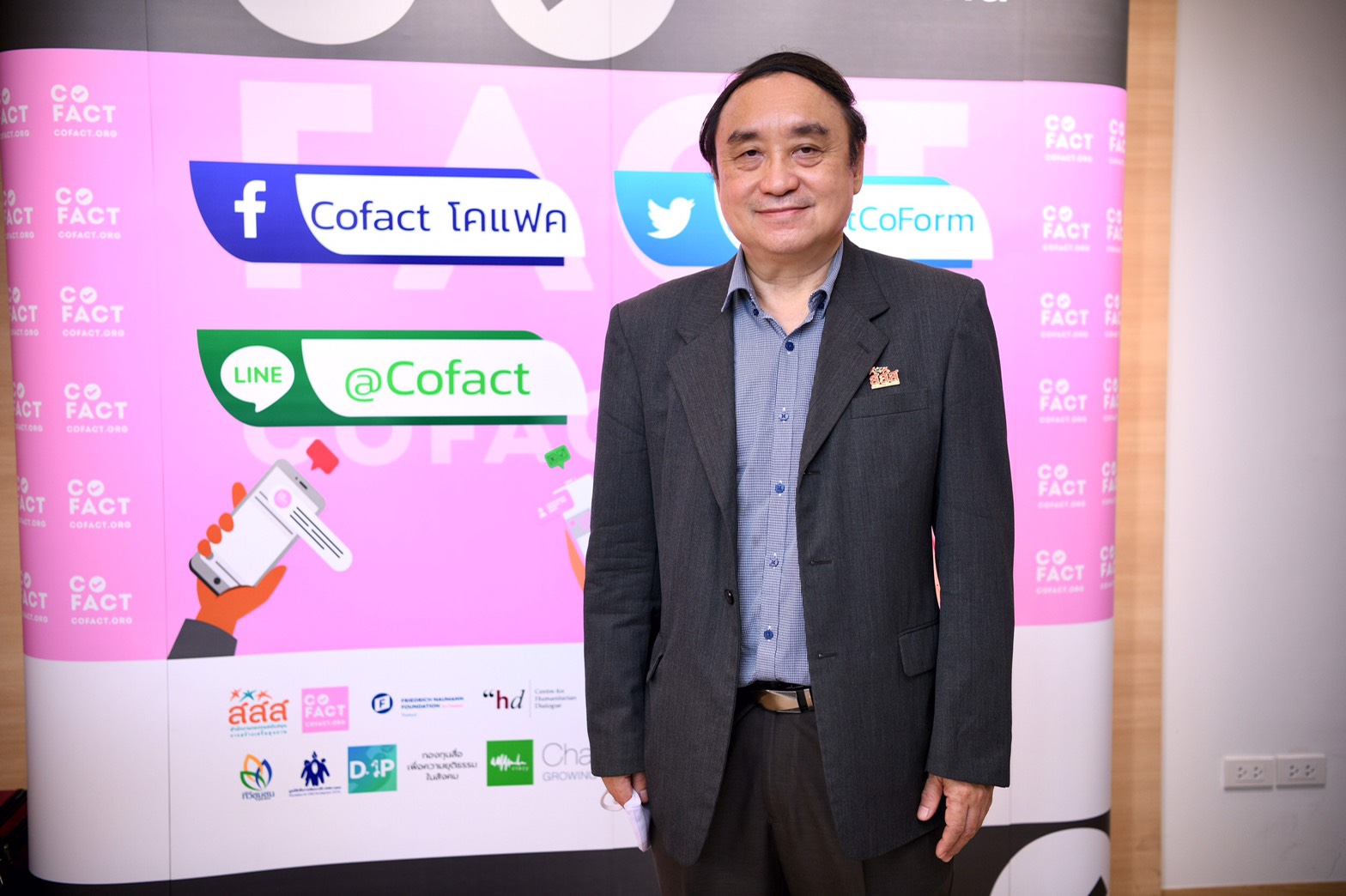 ThaiHealth CEO, Dr Supreda Adulyanon said that Thailand has always been struck by incessant waves of fake news in every direction, such as sales fraud, fake news about natural disasters, and health-related knowledge. The situation is believed to worsen if people fall victims to these fake news or share them unknowingly, communicating false and ill-intended information. The move to eradicate fake news in the New Normal society needs a central mechanism where people can check fact and find out whether the news they received are real.
The "CoFact" (Collaborative Fact Checking) – found at website "CoFact.org" and LINE official account @cofact – is the main drive to build "CoFact Community", creating a new standard of knowledge and fact-finding community where everyone can be "Fact Checker".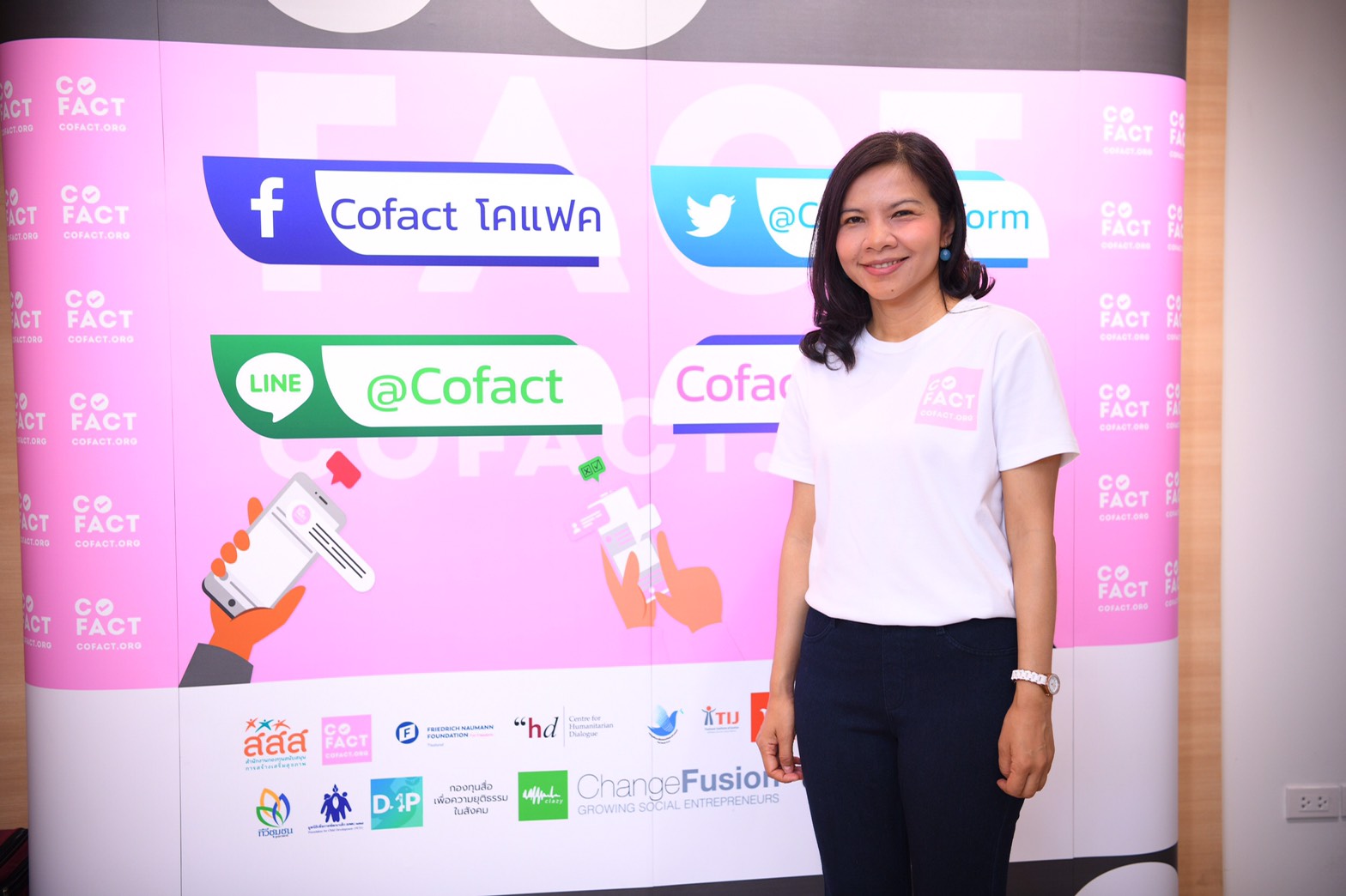 CoFact Co-Founder, Ms Apinya Klangnarong, said that CoFact is a social innovation that employs multidisciplinary technology – LINE, chat bot, and database of websites – to intelligently check whether the information input is real or fake. But to make CoFact a success, it's necessary to make it on an online platform, with the help of a considerably big supporting community to execute the fact-checking procedures. This is a reformation of digital-age media that help strengthen the civic sector, instilling a new social culture of news consumption.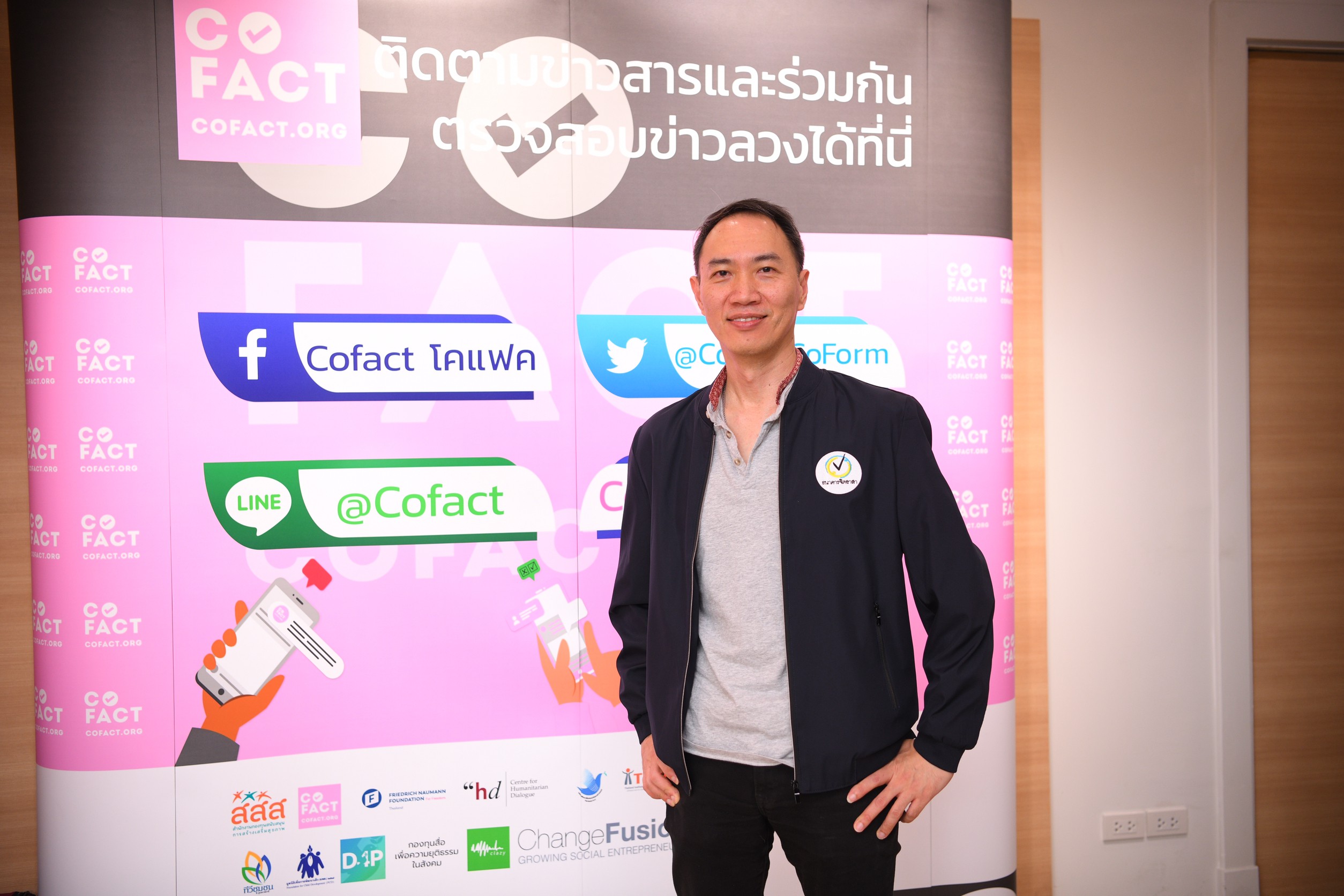 Mr Theeraphol Tem-udom, Co-Director of Jit Arsa Bank, said that the modern world is being struck by fake news from every direction. If the public has not had time to check the fact of the news, the Jit Arsa (volunteer) collaborating in the network must have two important skills: 1) critical thinking in fact-checking procedures, and 2) skill in understanding oneself and thinking as others. The first class of anti fake news squad orientation is expected to create a set of strong support in fact finding and giving support to those who fall victims to the fake news.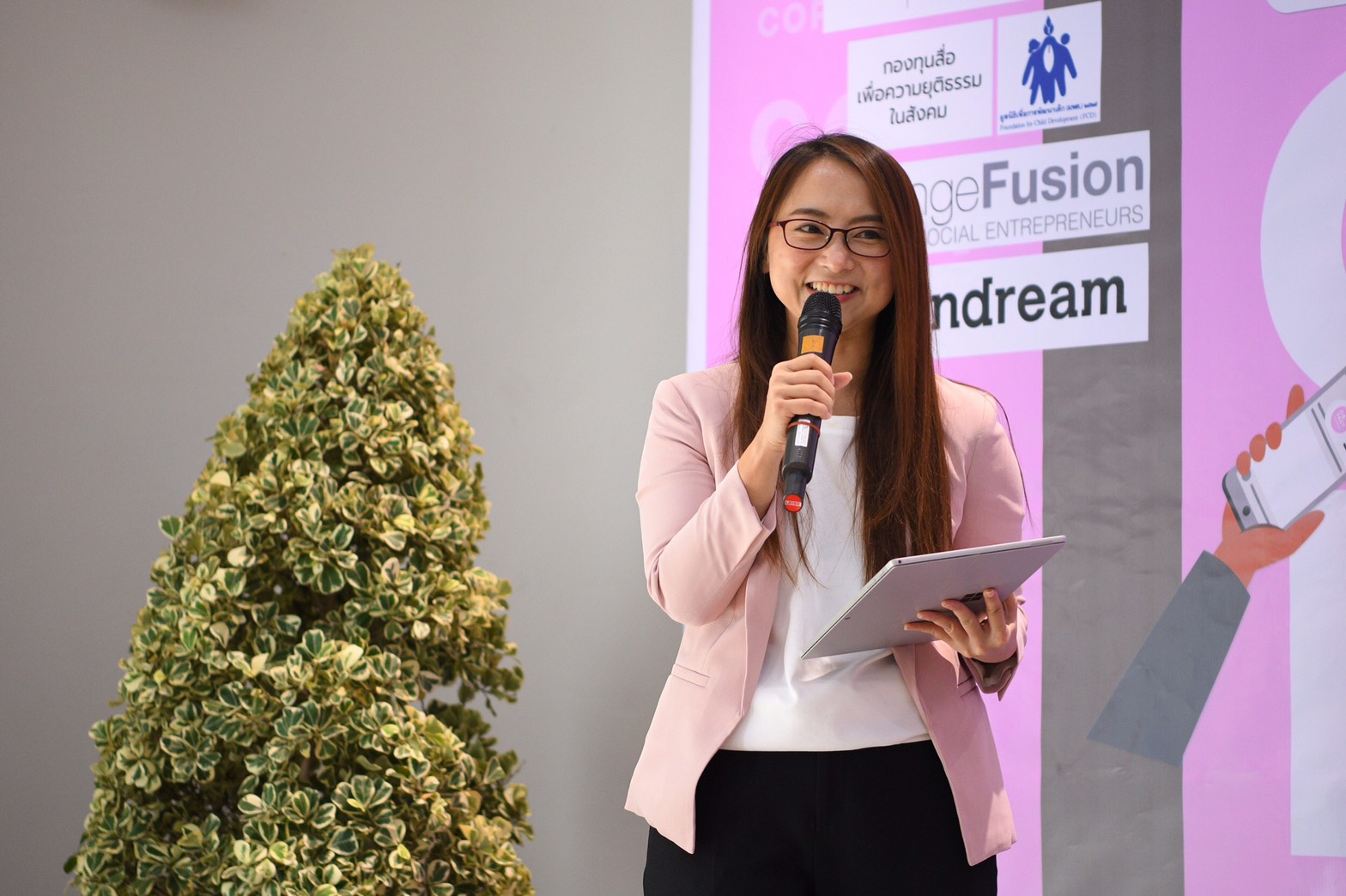 Dr Napat Rueangnaphakul, Deputy Dean of Maejo University's Faculty of Information and Communication and CoFact Coordinator for Northern Thailand, said that the impact of fake news towards people's lives is the worldwide phenomenon. Fake news that are repeatedly fabricated tend to work like legitimate facts that remain in the society for generations. She said that the people empowerment is a crucial part of social movement and development. CoFact's mechanism is the answer to the questions about data collection and public participation that are compatible with present-day digital lifestyle. She believed that being a volunteering fact-finding member of CoFact (Northern Thailand) would inspire people to practise critical thinking, open-mindedness to differences in opinion, and to help one another in checking the fact of incessant flux of news. This would certainly upgrade the Thai society to the society of self-consciousness that also improves the overall lifestyle.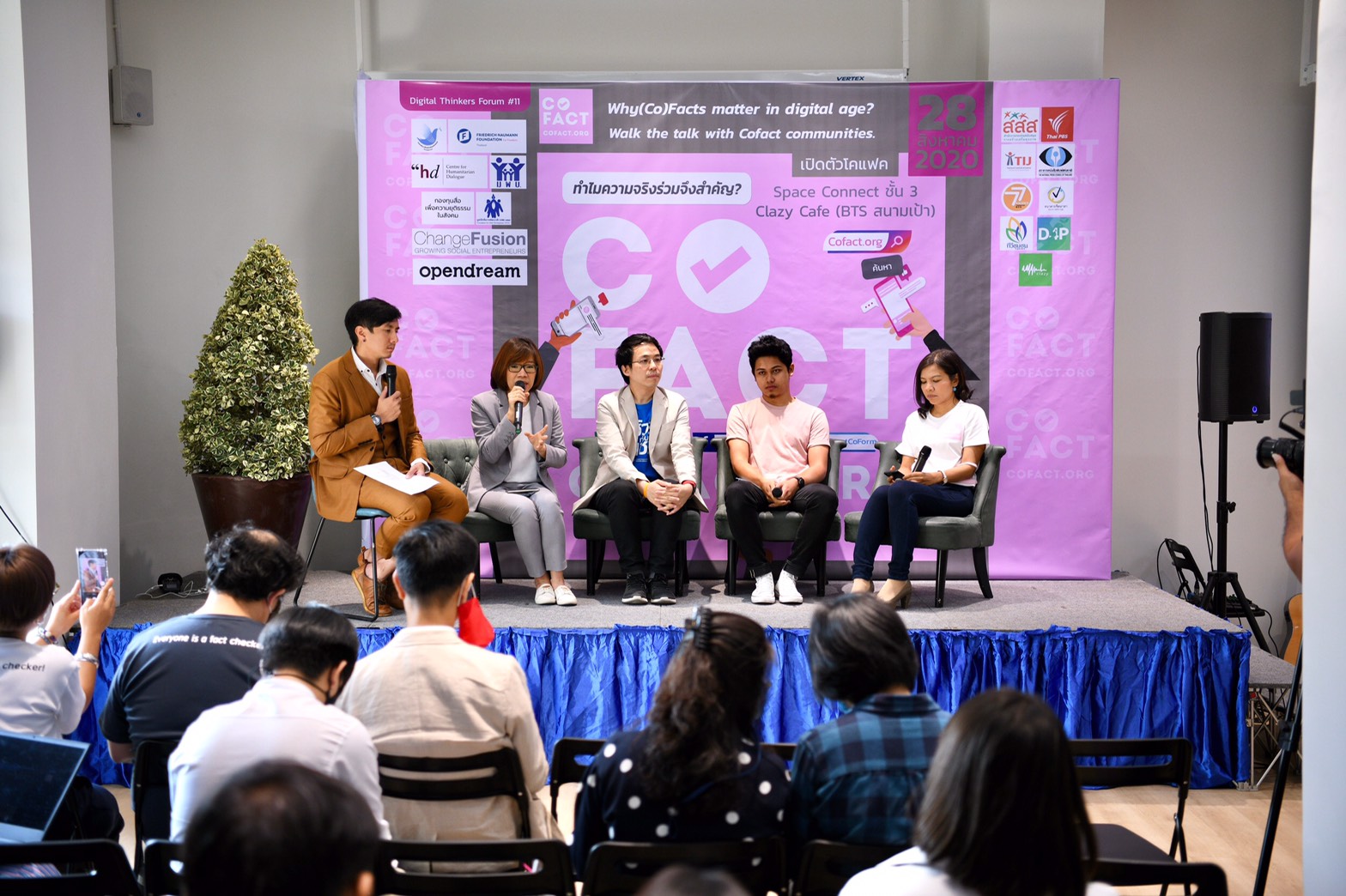 CoFact would like to take this opportunity to invite the general public to be a part of the fact-finding society to help make our society healthy.
For more information about CoFact, visit www.cofact.org