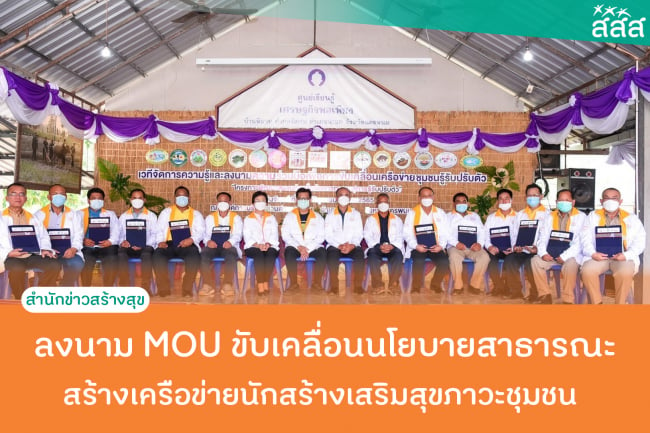 Network of community health promotion looms following MOU signing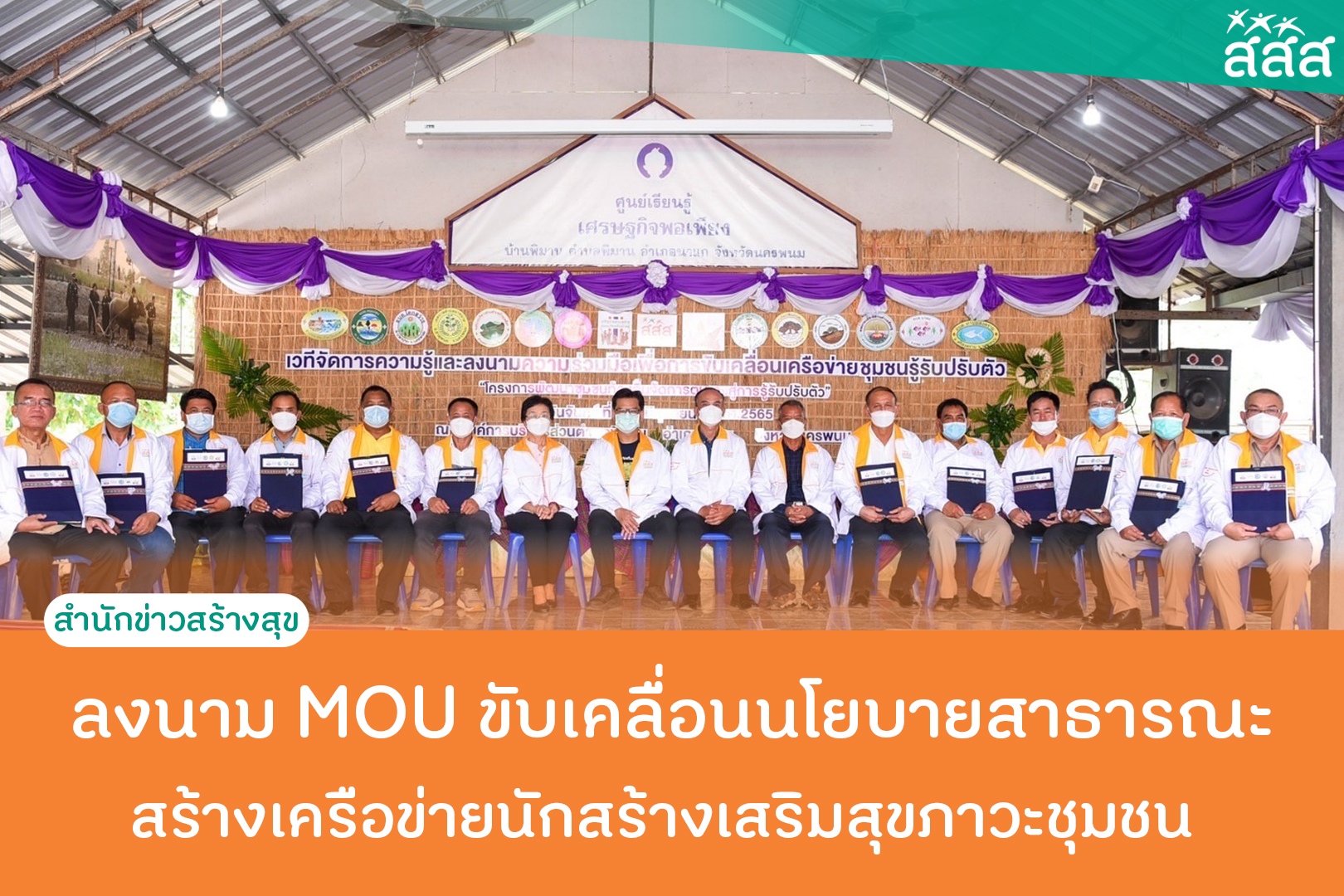 Thai Health Promotion Foundation (ThaiHealth) has signed a Memorandum of Understanding (MOU) on the establishment of Community Health Promotion Centre of Phiman Sub-district Administration Organisation and 12 other local governments in Nakhon Phanom under effort to upgrade the services of local administrative offices, prepare themselves to be aware of, to adapt, and to support the newly established network of community health promotion officials, in order to strengthen the health service system, which is believed to also strengthen the local economies and social assistance network.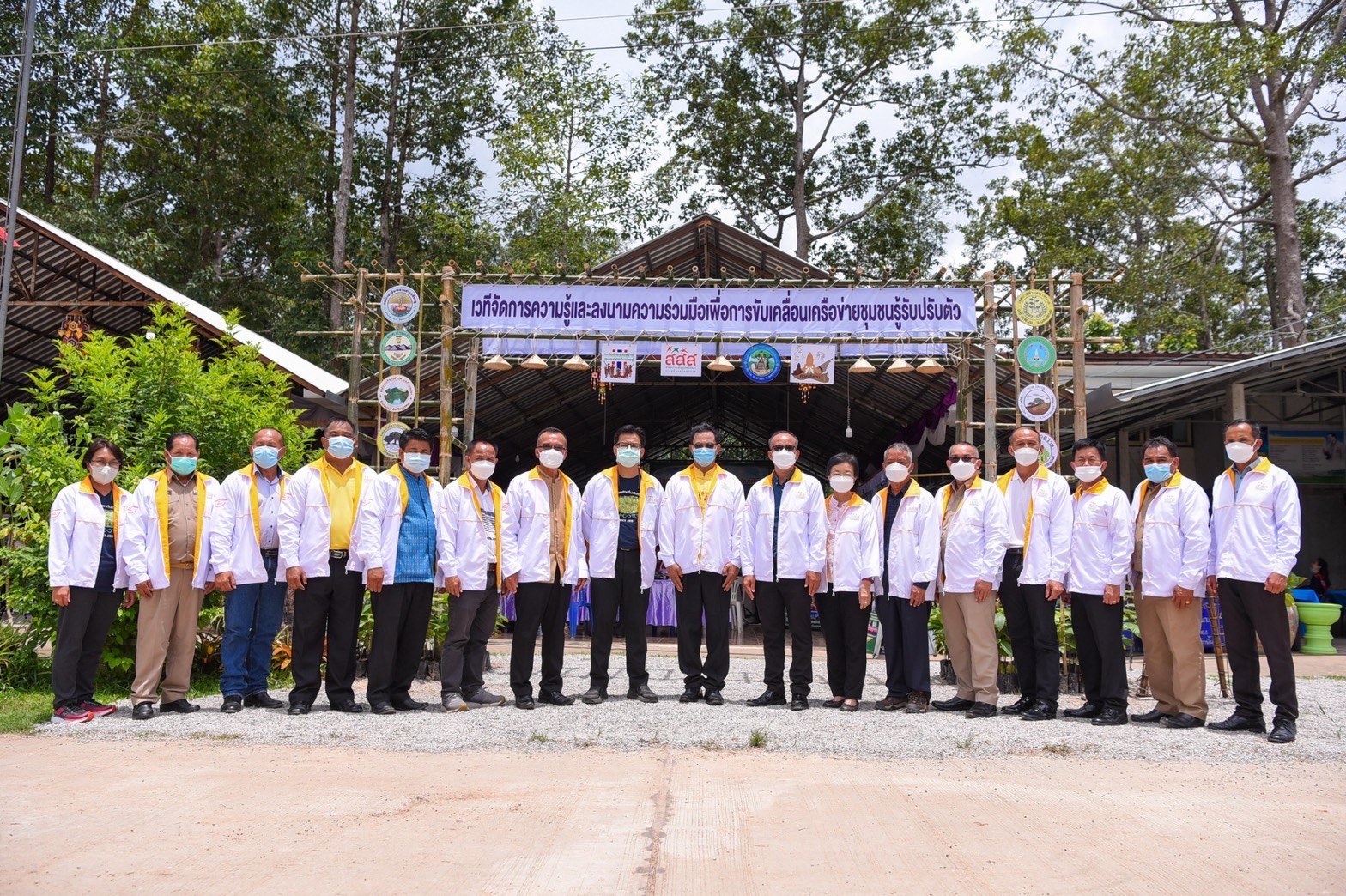 The signing of an MOU took place on June 6, 2022 at Sufficiency Economy Learning Centre of Tambon Phiman, Na Kae district of Nakhon Phanom. The ceremony was co-organised by representatives from Phiman SAO in their capacity of "Community Health Network Centre", a coalition of 12 local administrative offices of Nakhon Phanom, and ThaiHealth. The project under the signed MOU promises the development of local communities, autonomy in administering and managing risks in preparation of adaptation of several health issues. Among the key participants in the signing ceremony were Dr Chanthana Ungchusak from ThaiHealth's Northeastern Thailand Community Health Direction Committee; and President of Livable Community Building Network, Mr Somporn Chaibangyang.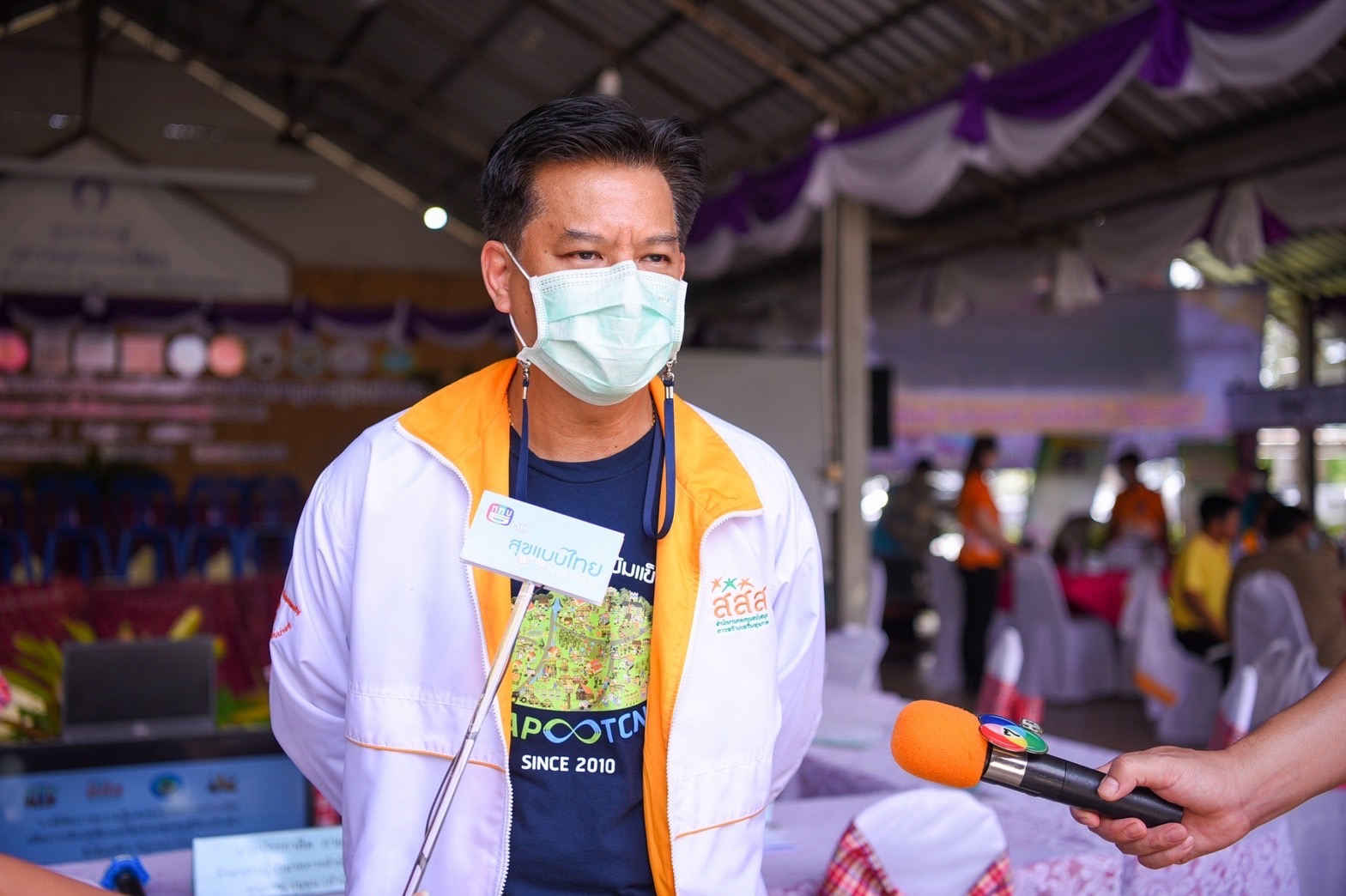 ThaiHealth Vice CEO and Acting Director of the Healthy Community Strengthening Section, Dr Prakasit Kayasith, said that the visit and the MOU signing ceremony aims at establishing public policy, understanding, and directions in developing local communities on an equal footing. The project also aims at incubating community leaders to create a learning environment, and develop location-based health promotion systems, while taking into consideration each locality's needs.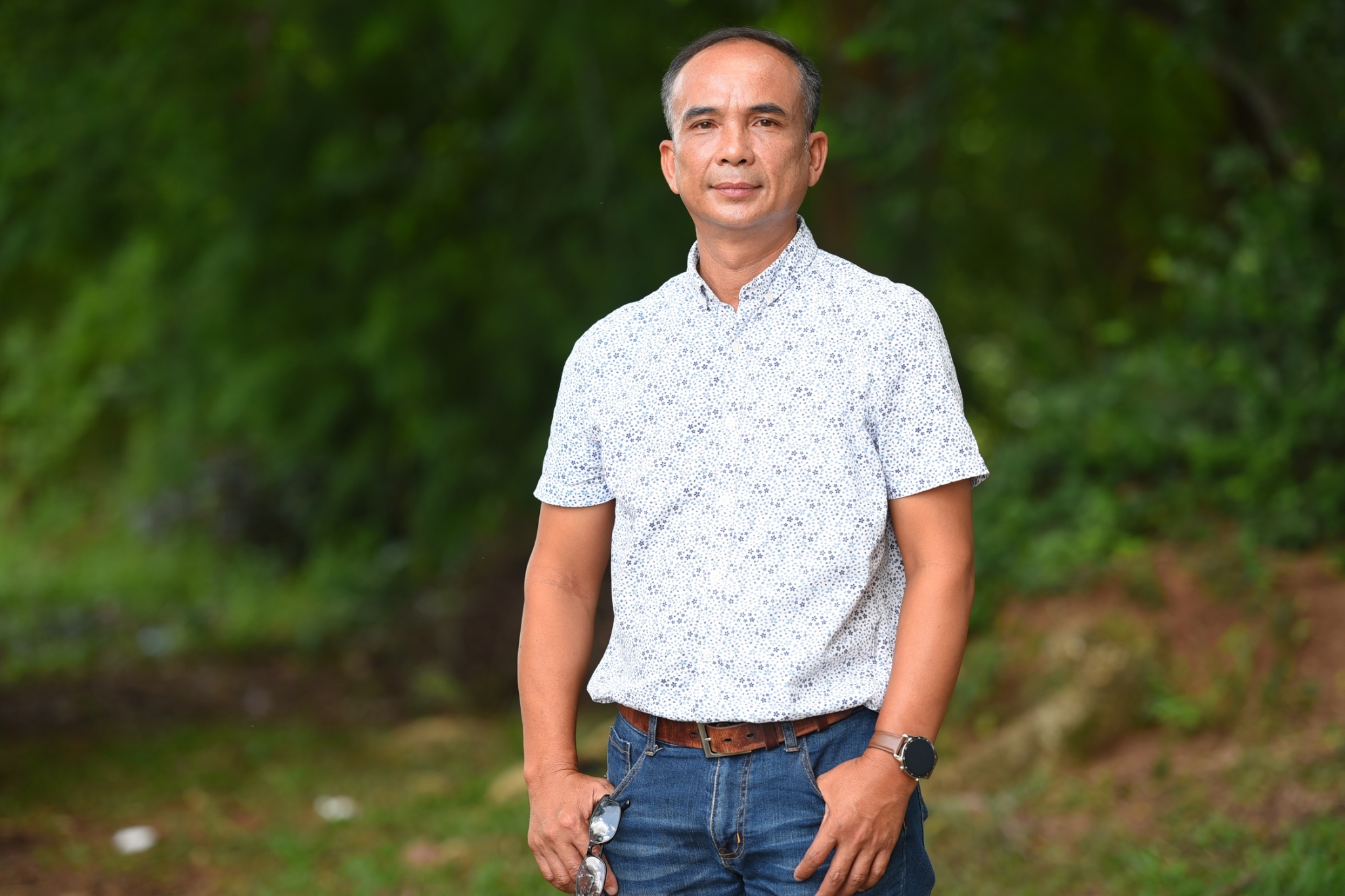 President of Phiman SAO, Mr Bancha Srichaluang, said that Phiman SAO will be performing as Community Health Network Centre for the 12 local administrative organisation members to develop concrete knowledge and capacity in dealing with the several critical situations by: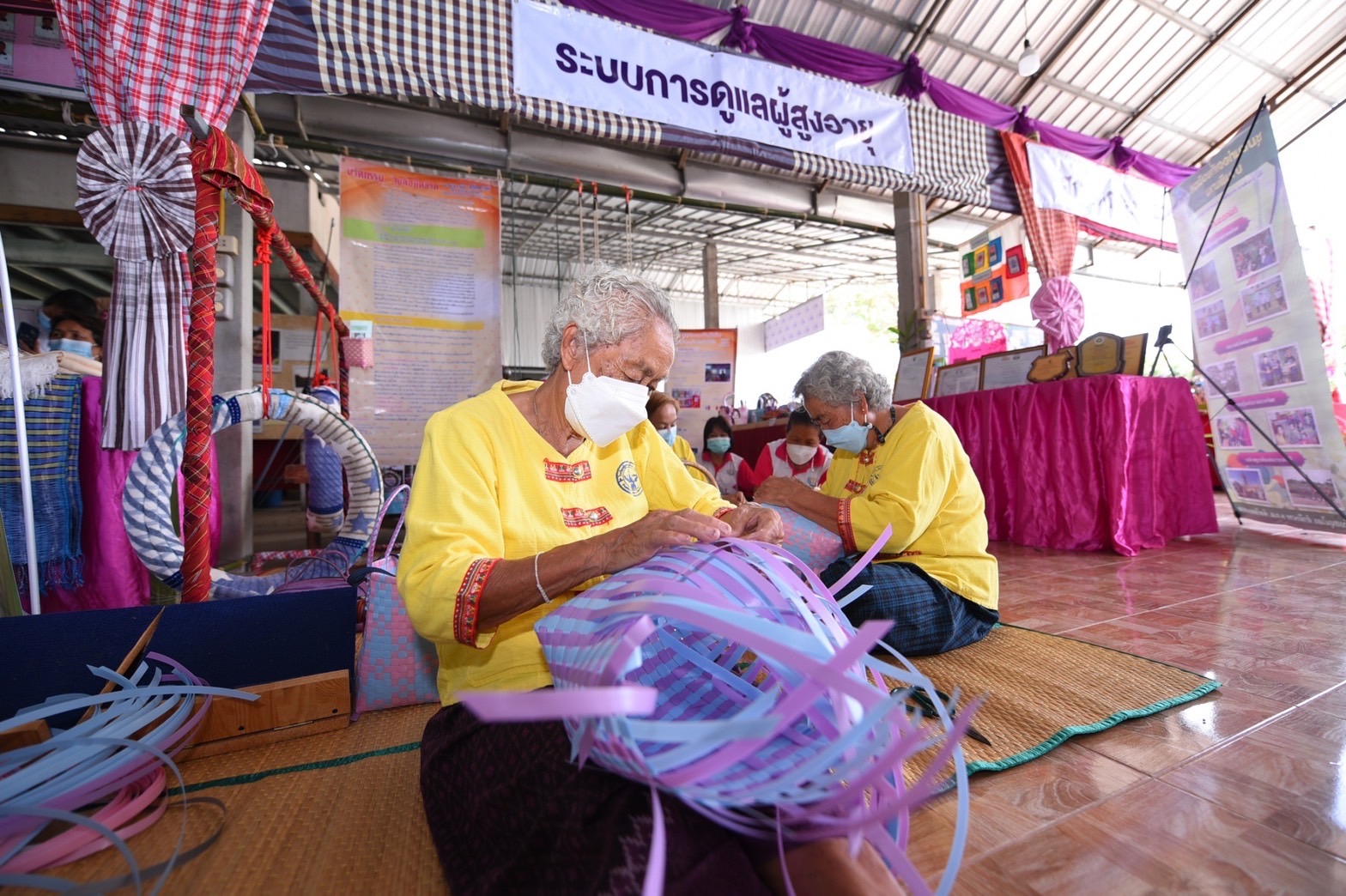 rn

Developing communities to strengthen knowledge in adaptation and mitigation.

rn

Preparing communities for the health service system.

rn

Raising the level of problem-solving capacity and strengthening the community's economy.

rn

Strengthening the social assistance network.

rn

Managing and adjusting the environment that is conducive to adaptation.

rn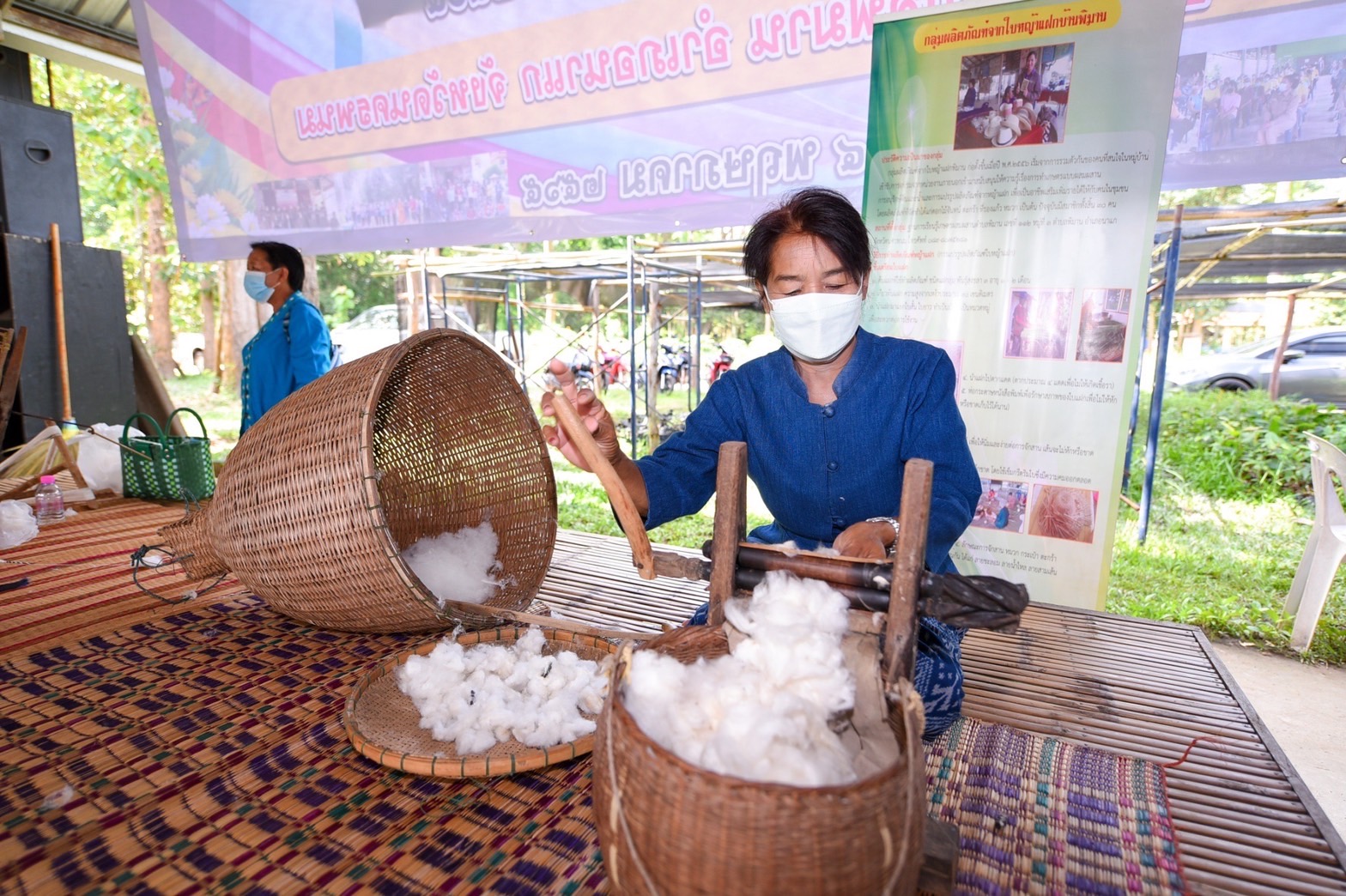 "Phiman SAO is also giving support to other local administrative organisations in organising training sessions so that the local health promotion network is able to create and compile the "Tambon Data Centre" using TCNAP program, while encouraging communities to conduct community researches (RECAP), which is the foundation of system necessary for the work of local administrative organisations. In addition, the 12 local administrative organisations have agreed to push for the lower count of health-related risk factors — alcoholic beverage consumption, tobacco consumption, narcotic use, and road accidents," said Mr Bancha.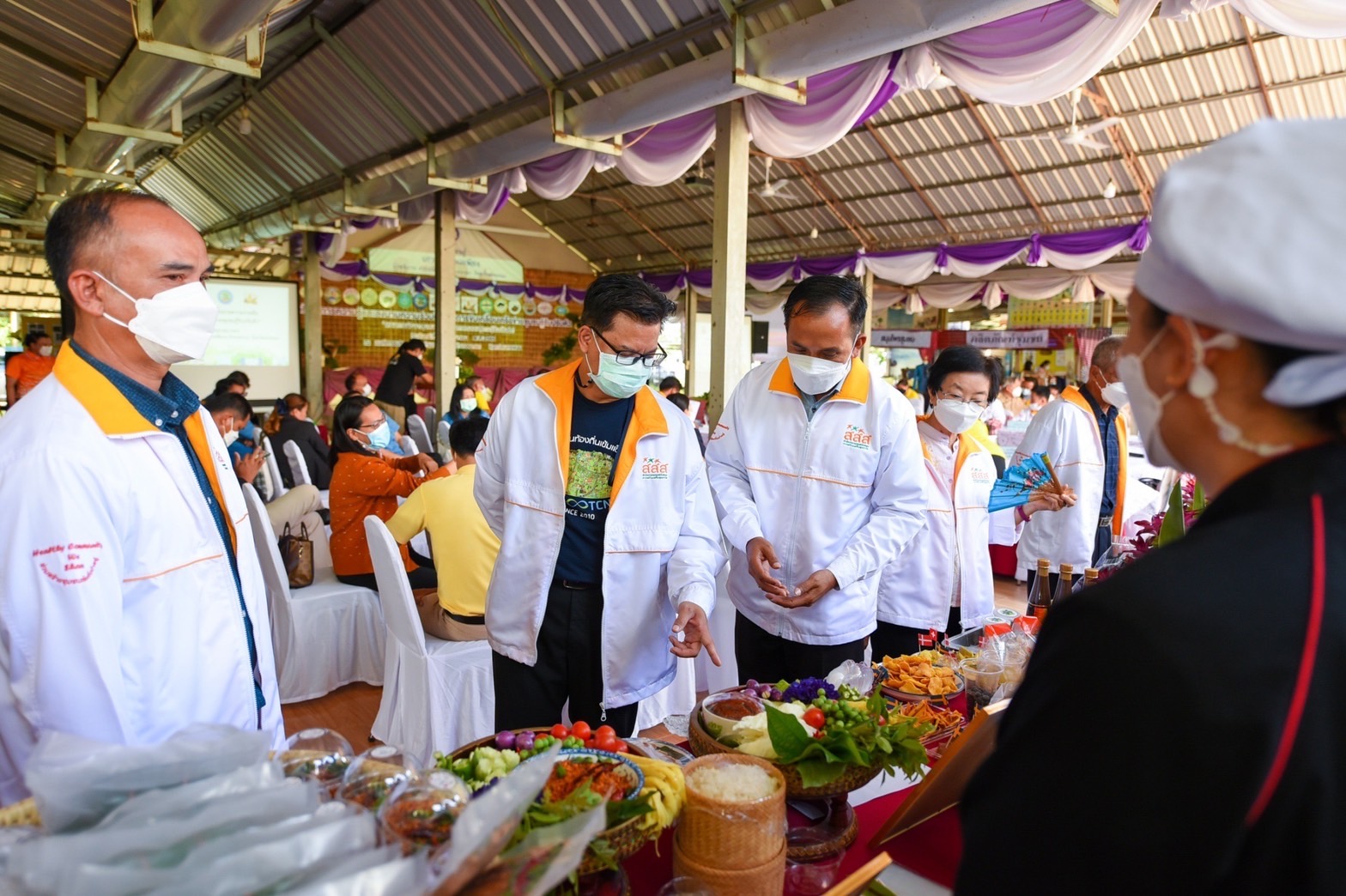 rn