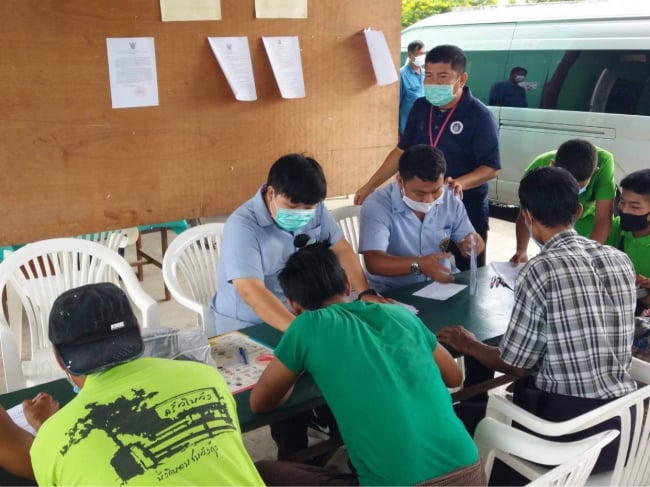 Migrant Worker Health Volunteers incubated to promote health knowledge among foreign workers
Thai Health Promotion Foundation (ThaiHealth) and Thailand's foreign workers network have jointly developed an incubation programme for migrant worker health volunteers in an effort to proactively promote health-related awareness among foreign workers' communities across Thailand with the hope to reduce long-term risk factors.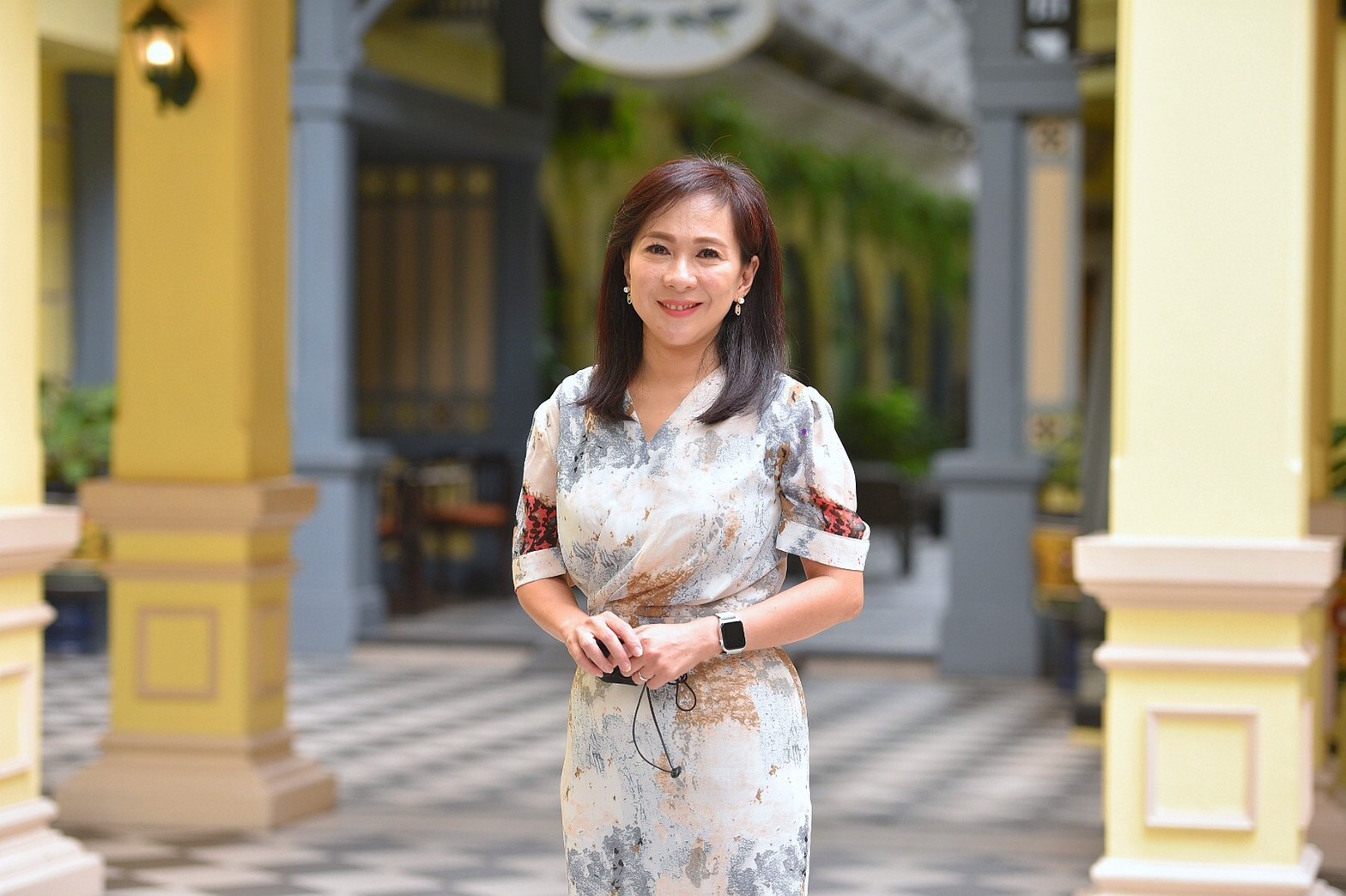 Director of Health Promotion for Vulnerable Populations, Mrs. Porranee Poobrasert, said the Migrant Worker Health Volunteer incubation programme aimed at creating public health representatives in Thailand's scattered foreign workers' communities to proactively and effectively reduce the intensity of public health-related misunderstandings during the new wave of CoVid-19 epidemic, so that everyone – citizen and non-citizen – has the equal health services from the government.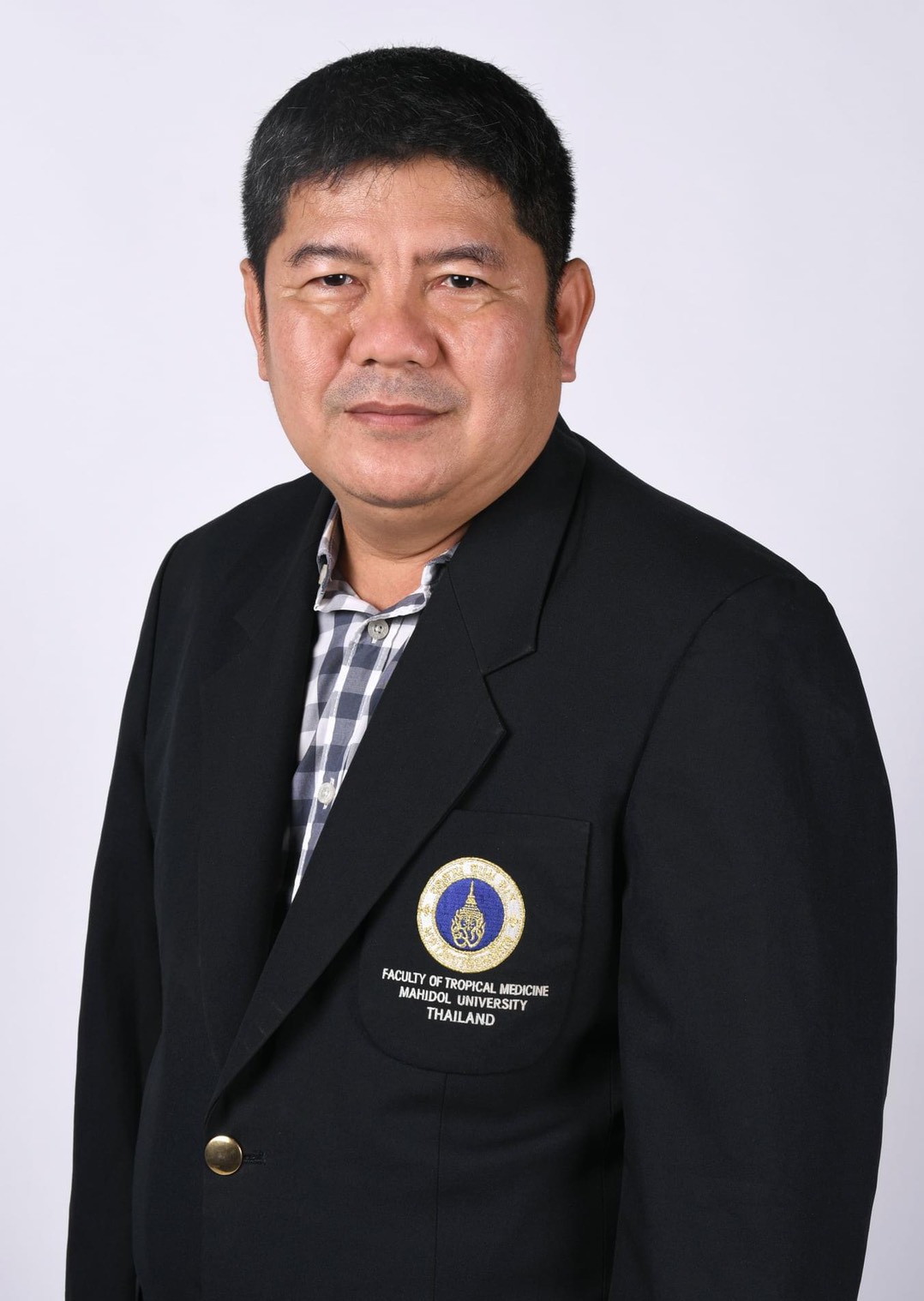 According to migrant worker census conducted in October 2020, the total number of migrant workers in Thailand accounted to approximately 3 million, while only 2.5 million migrant workers are officially registered; and the other half a million remained undocumented. Within this number, around 4,000 migrant workers volunteered to be health volunteers to help the government educate their fellow migrant workers about CoVid-19 and health in general, including facilitating the CoVid-19 screen tests.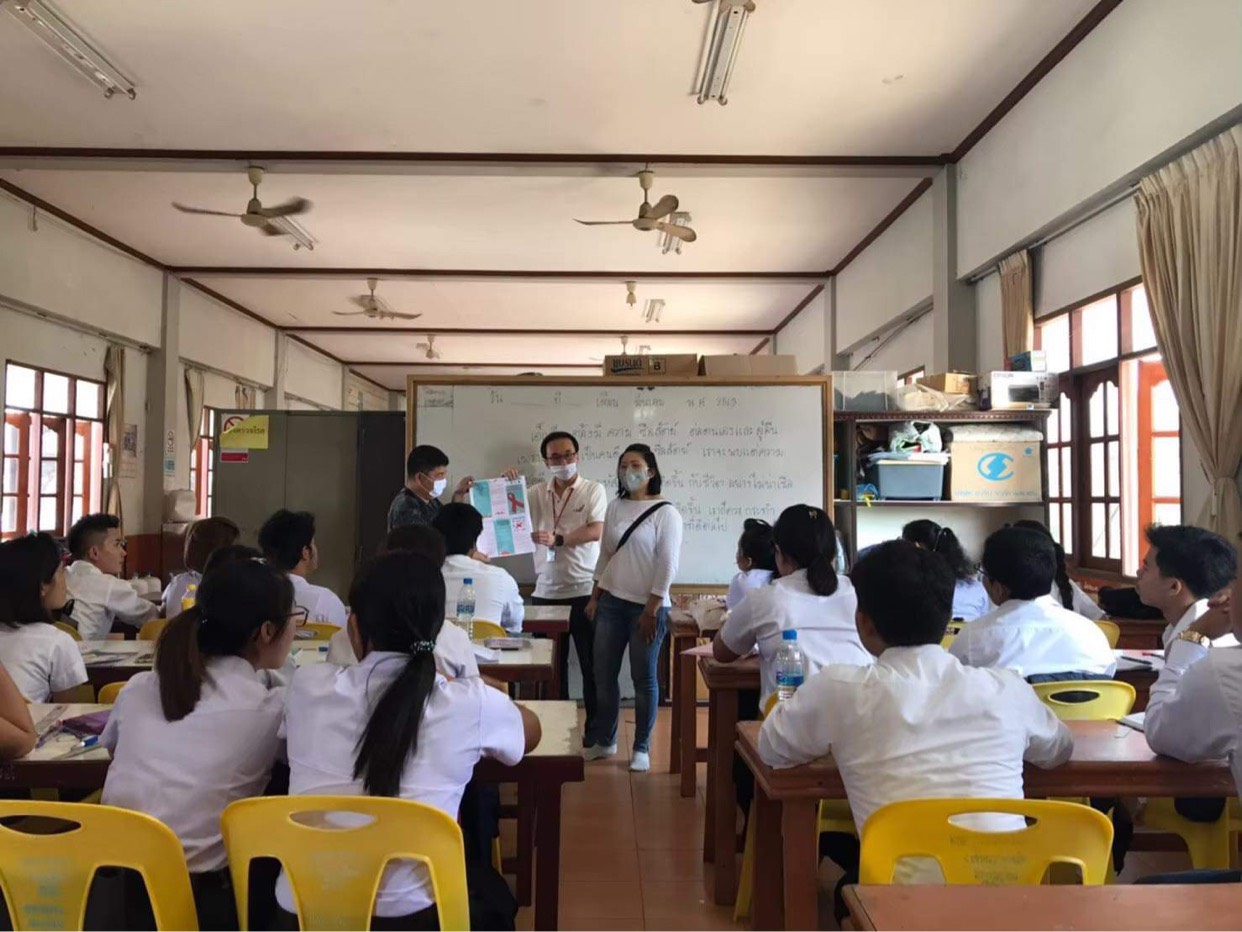 Last year, ThaiHealth and Mahidol University reportedly conducted a study on the level of health-related awareness. The study found that migrant workers had much lower level of health-related issues than the Thai nationals. As many as 77% of all migrant workers in Thailand had insufficient information about health, compared to only 19% of Thai nationals. This reflects the stark difference in access to public health between the two demographics.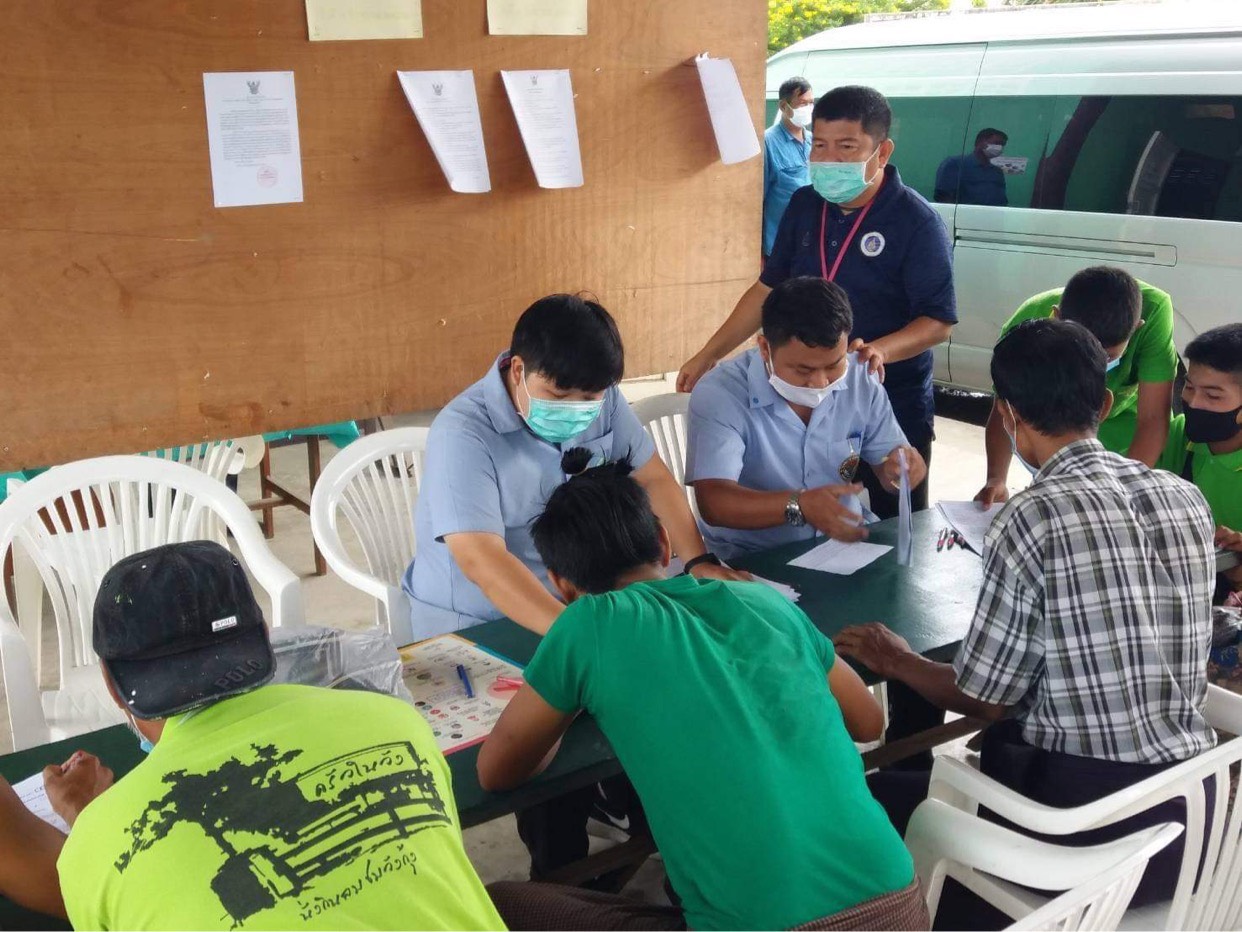 "ThaiHealth is working hard to educate this group of people in several areas with the help of our network organisations. We would like to assure that everyone is all the same and can live together in this society peacefully without discrimination or blaming migrant workers as the reason for re-emergence of CoVid-19. At present, any one of us could be infected or could be at risk if one does not take decent care of oneself. It would be better if we stopped discriminate; and migrant workers themselves should also be vigilant. ThaiHealth's new move to incubate migrant worker health volunteers will create "Health Literacy" among migrant workers' community, so that they know how to prevent illnesses caused by both contagious and non-contagious diseases," said Mrs. Porranee.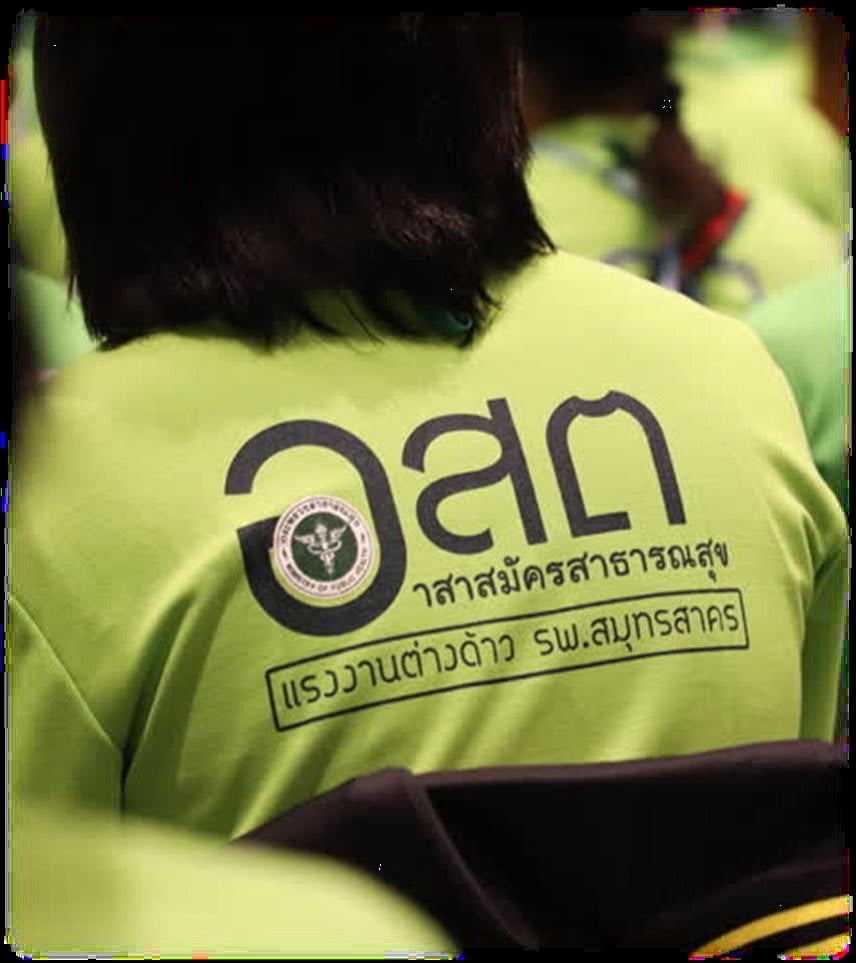 Thai-Myanmar Community Health Knowledge Support Project Leader, Asst Prof Damrongkiat Atharn, said that the main objective of this project is to educate and promote healthy lifestyle among migrant workers that will lead to further changes in policy in the future. One good case study is the re-emergence of CoVid-19 in Samut Sakhon where migrant workers are branded as the source of the virus. This is why the project developed a new online and offline platform to disseminate information about CoVid-19 through simple and easy-to-understand infographics to migrant workers from neighbouring Myanmar, Laos, and Cambodia. As of now, he is leading another development of online curriculum to create a squad of migrant worker health volunteers based on V-Shape Instruction Method: 1) Reach Out, 2) Understand, 3) Interact, 4) Make Decision, 5) Adjust Behaviour, and 6) Relay Message.
The online curriculum emphasises 8 lessons including community-driven provision of health services, prevention and containment of communicable diseases in communities, and relevant laws concerning rights to hospitalisation in medical institutions. The course will take no more than 10 hours. Those called certified migrant worker health volunteers are required to pass both pre-lesson and post-lesson tests. Lessons, methods, and platforms are as of now being developed in order to cater to all kinds of accessibilities.
"Today, Thailand has a total of roughly just 4,000 migrant worker health volunteers which are expected to cater to around 3 million migrant workers. The number of volunteers is considered too few. So, it is believed that the new online course to create migrant worker health volunteers will greatly increase the number of such volunteers. Thanks to Foundation for Rural Youth (FRY) and World Vision International (WorldVision) for their support, the number of migrant worker health volunteers will be added by 2,000 in 13 provinces of Thailand – Chiang Rai, Tak, Kanchanaburi, Ratchaburi, Samut Prakan, Samut Sakhon, Bangkok, Chachoengsao, Chon Buri, Rayong, Trat, Chumphon, and Ranong. The larger the number of migrant worker health volunteers, the more effective preventive measures work."
"Because of the language barrier, the existing village health volunteers deployed in every corner of the country are unable to personally fulfil their tasks with migrant workers. The latest move to incubate more migrant worker health volunteers will hopefully alleviate the existing problems in educating and communicating with 4 tasks: 1) locate problems and build knowledge, 2) create changemakers, 3) weave network and collaborate with local health officials in order to educate volunteers about healthy lifestyle and disease prevention, and 4) destroy language barriers by creating instructional media in languages migrant workers understand," said Asst Prof Damrongkiat.
rn