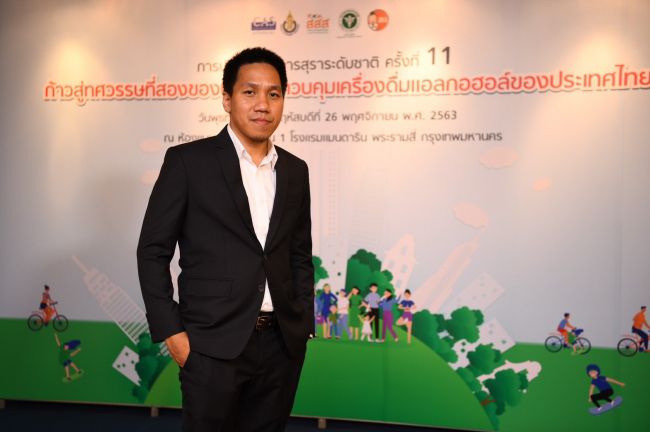 Alcohol ad control and Thailand's future
Thailand's measures set up to regulate and control advertisements of alcoholic beverages in the present-day digital age are still incomplete and inadequate, and feared the world's free market system would harm the youth of the world, while opposing to planned loosening of alcohol-related laws to protect the nation's living future from addictive products.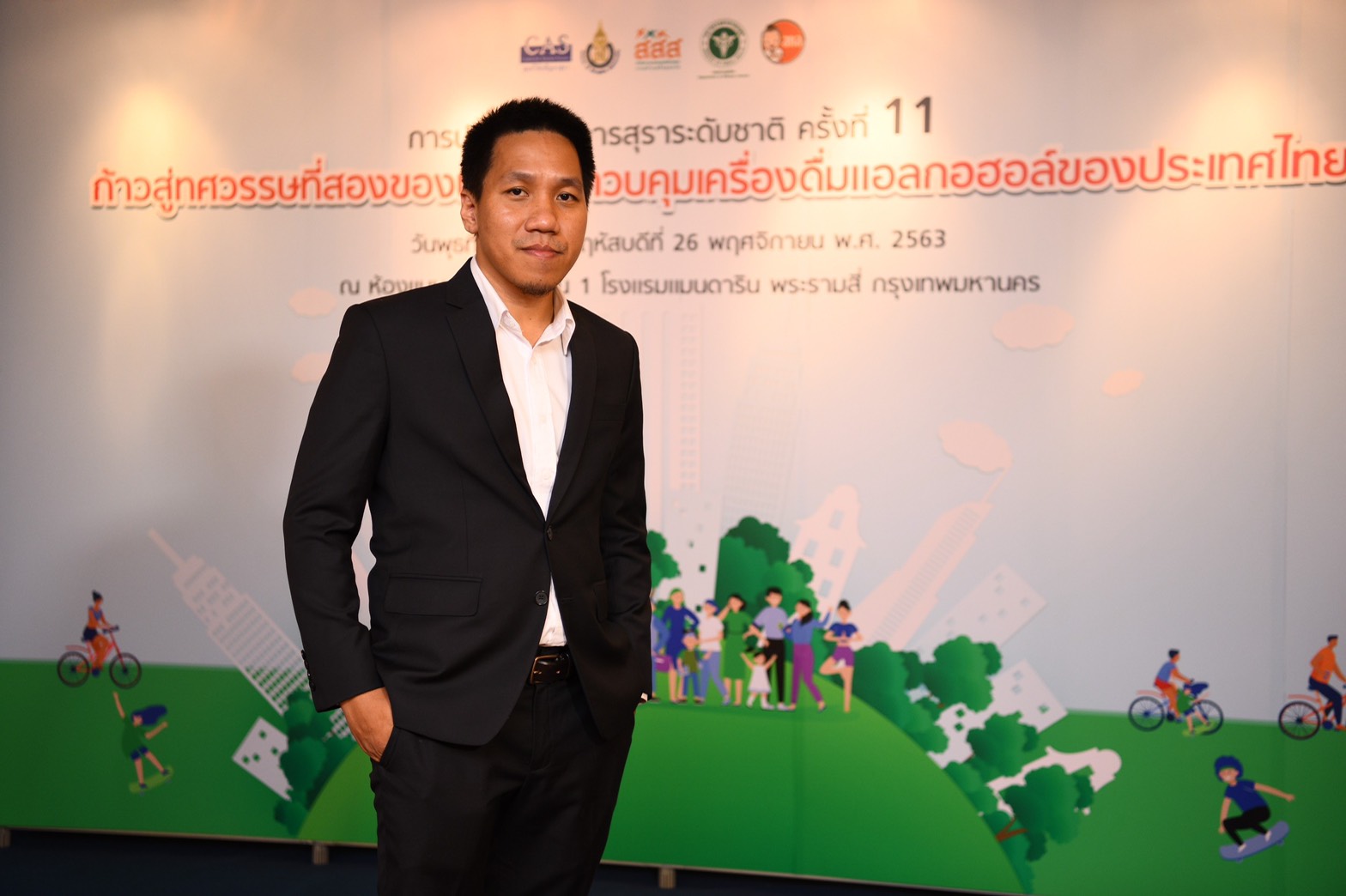 November 26, 2020 – The Centre of Alcohol Studies, Prince of Songkhla University's Faculty of Medicine, the Thai Health Promotion Foundation (ThaiHealth), with support from ThaiHealth's strategic partners namely Ministry of Public Health's Alcohol Control Committee, and Stop Drink Network, have joined hands to organise the 11th National Alcoholic Beverage Conference at Mandarin Hotel, Bangkok.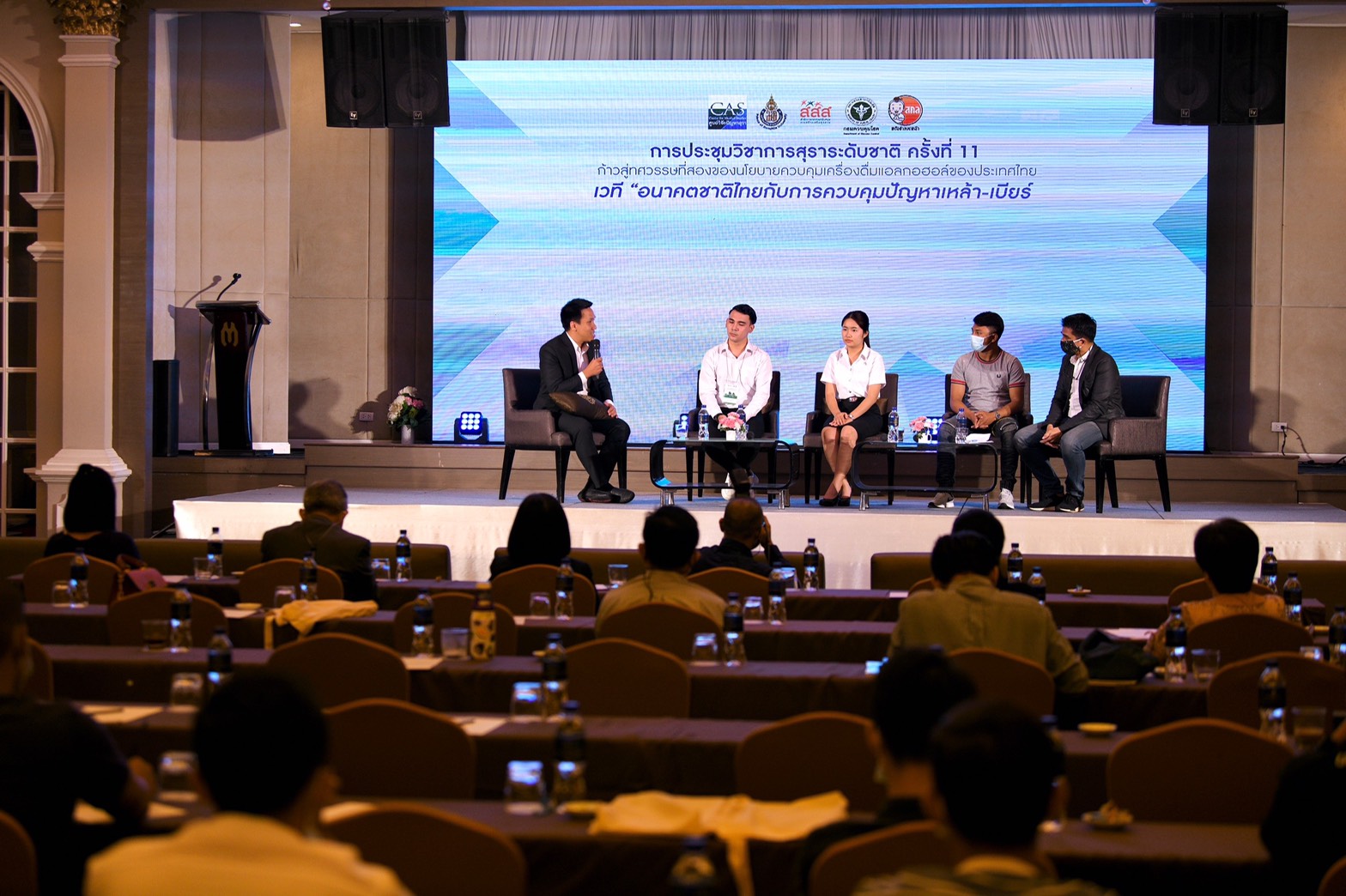 Dr Orratai Waleewong , Researcher from International Health Policy Programme (IHPP), has spoken in the recent discussion themed "Marketing and Sales of Alcoholic Beverages in Capricious Era: Concerns for Thai Youths" saying that Thai youngsters community's exposure to advertisements of alcoholic beverages and binge drinking are empirically correlated. Today, marketing techniques employed in alcohol advertisements are abundant and insufficiently regulated, creating new and emerging drinkers in this digital-age free market. Advertisements of alcoholic beverages are spreading to such breadth and width beyond political borders as international alcohol conglomerations have shifted their production bases to emerging markets in several Asian countries. If there is no decent law to regulate alcohol advertisements, the number of drinkers will eventually soar. Today, the world community has realised the imminent threat and are joining hands to finalise international regulations concerning this.
"Thailand's alcohol control laws focus on prevention of new-face drinkers and on protection of social impacts created by alcoholic beverages. While now the alcohol-related laws are found to have several flaws and loopholes as they are not able to ban all kinds of alcohol-related advertisements. In addition, large producers of alcoholic beverages have very high market value, with virtually unlimited budget for marketing and advertising, which the enforcement of laws cannot catch up to the fast-pacing marketing stunts. Thailand's recent move to ban all online sales of alcoholic beverages is considered an advancement in realising the big success that will benefit the youth and the Thai society as a whole," said Dr Oratai.
Dr Muhammadfahmi Taleh, alcohol problem expert, spoke on the topic of "Thailand's future and the problem of alcohol control" saying that participation of Thai youth community in the effort to solve alcohol-related problems is seen as improving to a much better level, and one of the most talked about problems is the direct and indirect impacts of alcoholic beverages among the youth community, such as crimes, domestic violence, road accidents, and alcohol addiction among minors. He would like to urge the Thai youth community to pay more attention to the efforts of creating the safe and alcohol-free society for the later generations.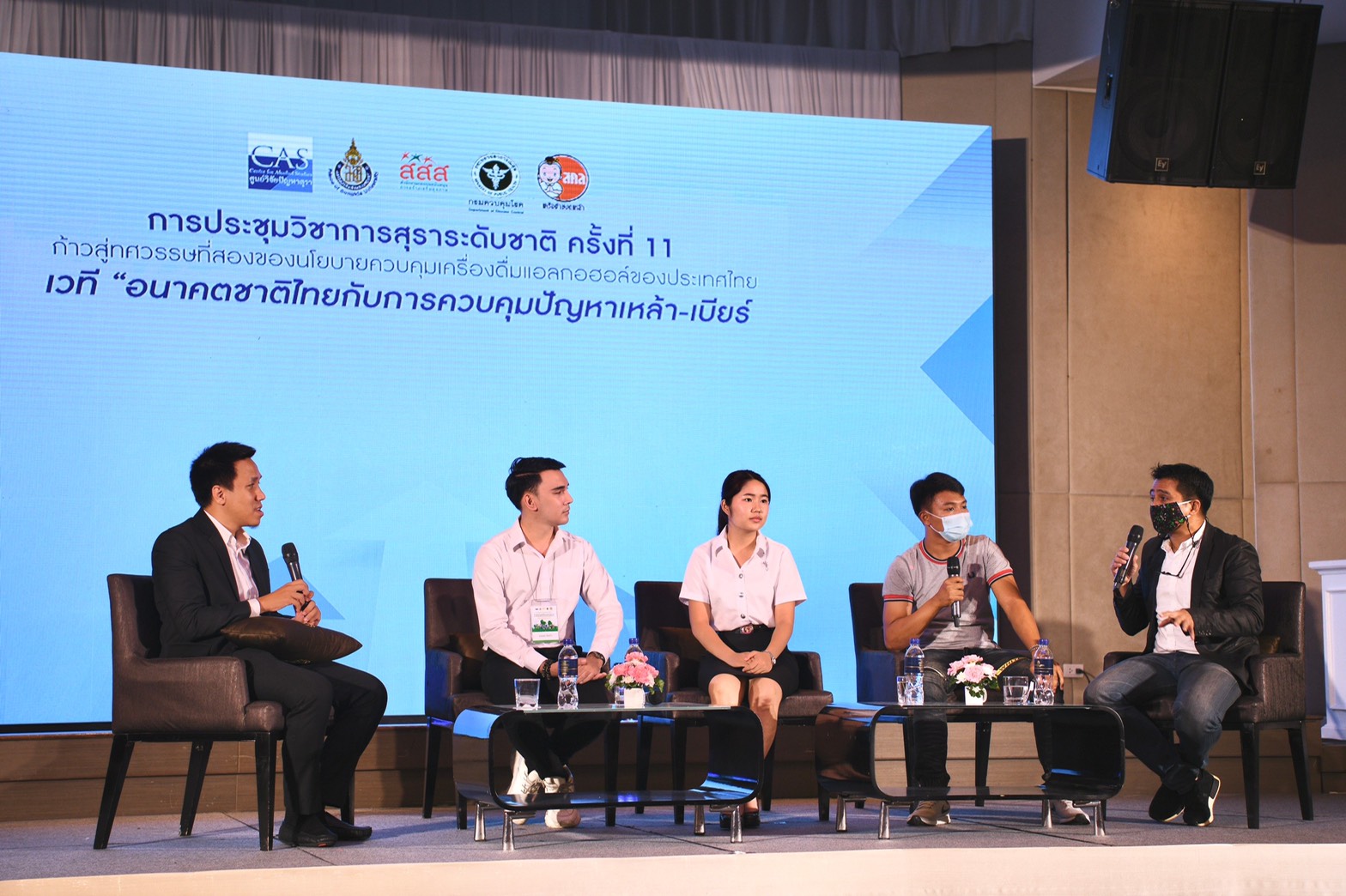 One of the youth participants who had taken the wrong way opposite the law because of alcohol spoke impressively at the conference that "The day I did wrong because I was drunk, I paid with many years of freedom, but my accomplices in the name of alcoholic beverage, its producer, and its seller, had no price to pay at all. I just hope that this country will push stronger policies to control alcohol consumption to protect clueless youngsters who are branded the nation's future." This should be one of the voices that the country's personnel of authority adhere to.
Mr Chuwit Chantharos, coordinator of Alcohol Danger Prevention Network, said that craft breweries, alcohol conglomerations, and international alcoholic beverage producers were pushing for amendment of Alcohol Control Act B.E. 2563, while more than 20 youth networks stood firm on their opposition, pushing for an amendment of the older Alcohol Act B.E. 2551 which is viewed as benefitting alcoholic beverage producers and the law itself was too weak to effectively regulate alcohol control. The youth networks said they supported the loosening of monopoly in Thailand's alcohol market but urged that the matter is solved at the very core of the problem, which is the excise law, not Alcohol Control Act B.E. 2551 which had been supported by 13 million people.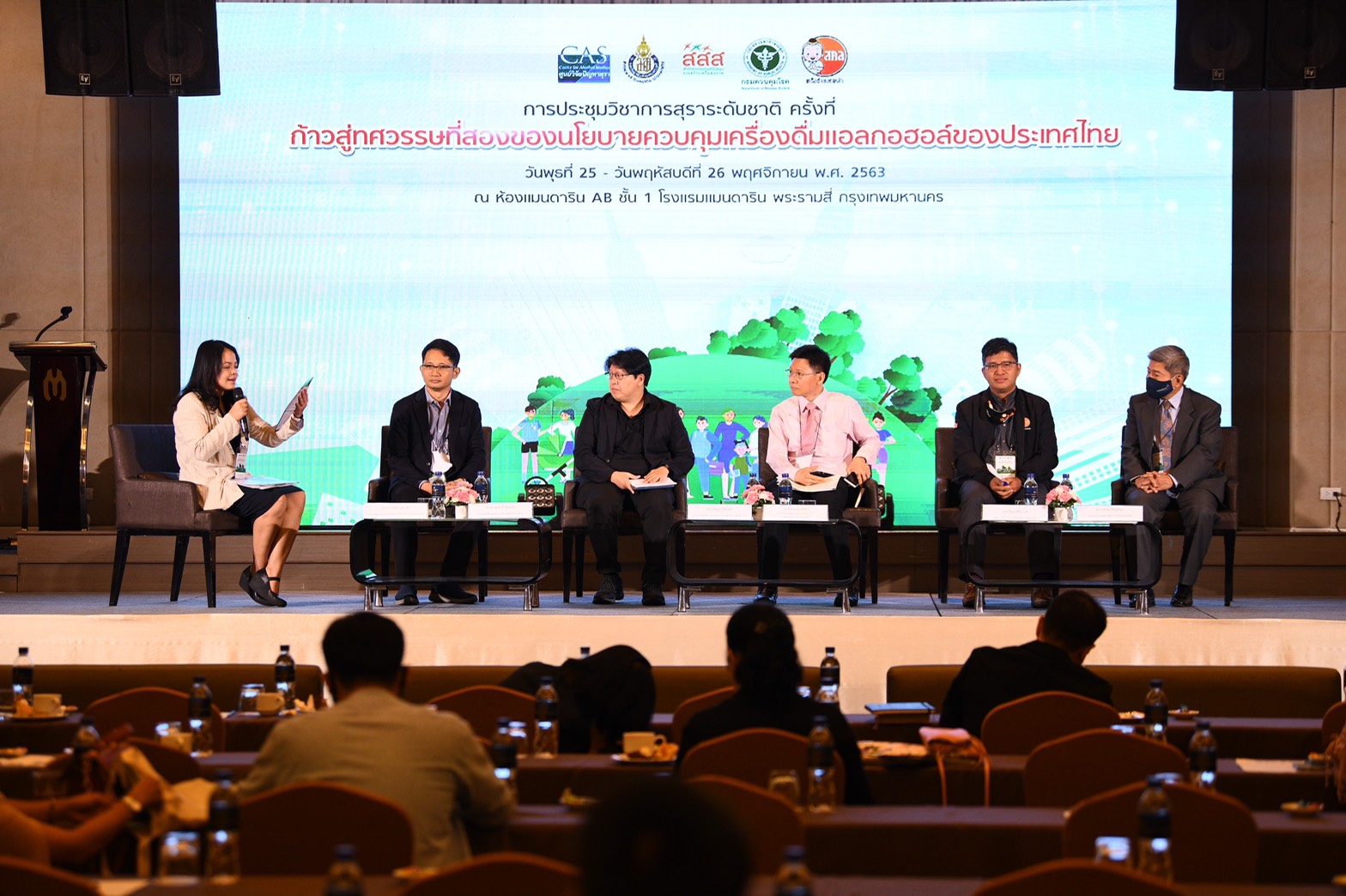 "I would like to urge Parliament to accept the facts from all parties. If there was a petition for the amendment of Alcohol Control Act B.E. 2551, it should have been done only to improve the efficiency of the alcohol control measures by, for example, prohibition of all kinds of advertisement in every situation, in case that an intoxicated person breaks the law the shop that sells alcohol to the person must also be held accountable. As alcoholic beverages are not ordinary products but creating a multitude of social impacts if sales of such products are allowed to be conducted with no limitations. In addition, the youth network also urged alcohol beverage producers and the people's movements to loosening the law to sell alcohol responsibly rather than squeezing through loopholes solely for company's benefits and sweeping all the consequences to drinkers. If it was so, producers would be fully entitled to the profits and free from any responsibility, leaving the Thai society as a scapegoat."
"I totally agree with the views expressed by the youth networks. If the government lets these businesses market freely, the negative impact will fall solely on the society. Do not forget that this particular piece of law has been supported by as many as 13 million signatures. Amendment to the law must be beneficial to the society. All advertisements should be banned. Shops that sell alcoholic beverages must be held accountable if the buyer of the drink becomes drunk and causes accident. Most importantly, the Parliament is urged to listen to all aspects of the propositions without rush or following behind for-profit businesses," said Mr Chuwit.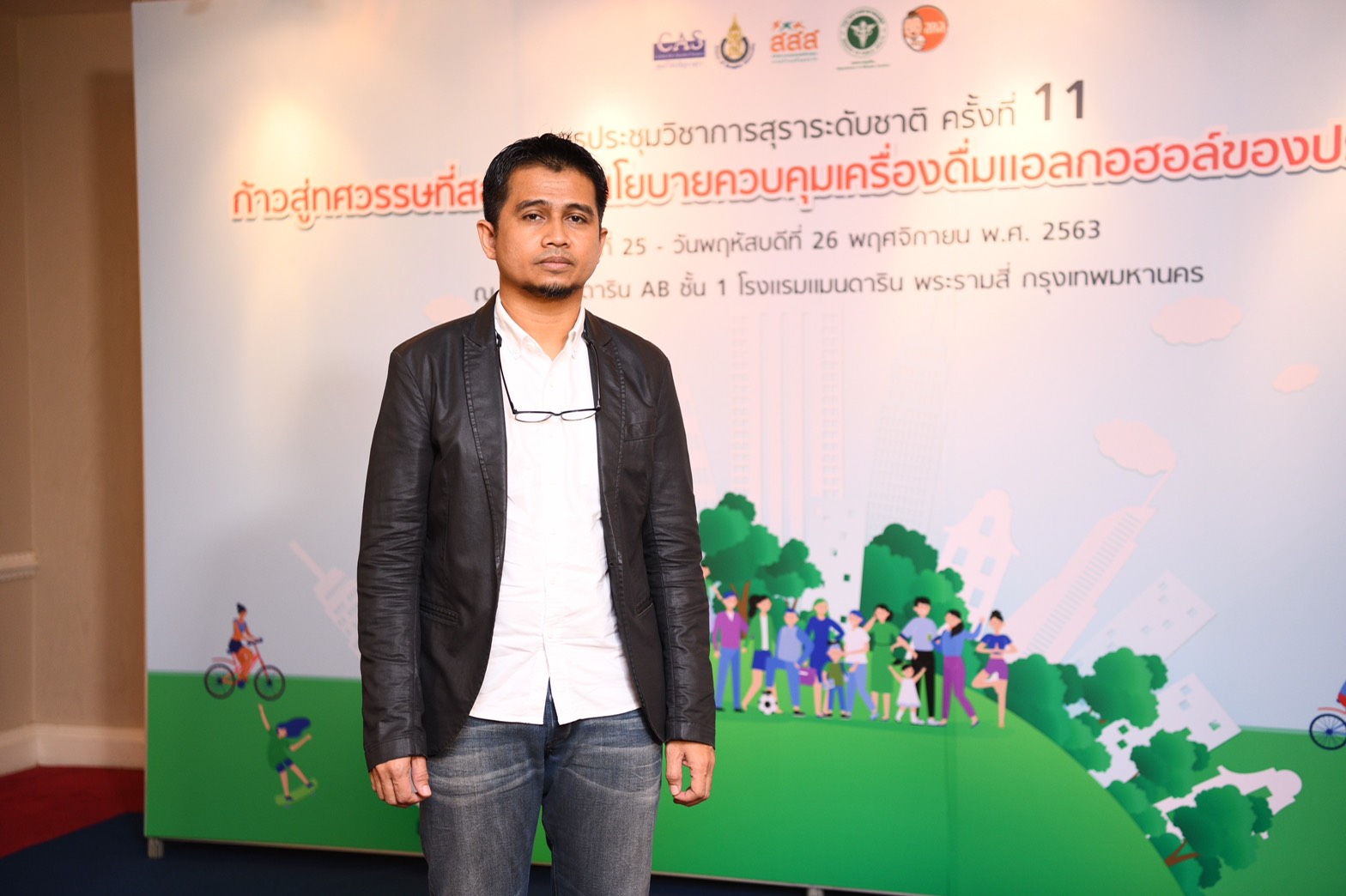 rn