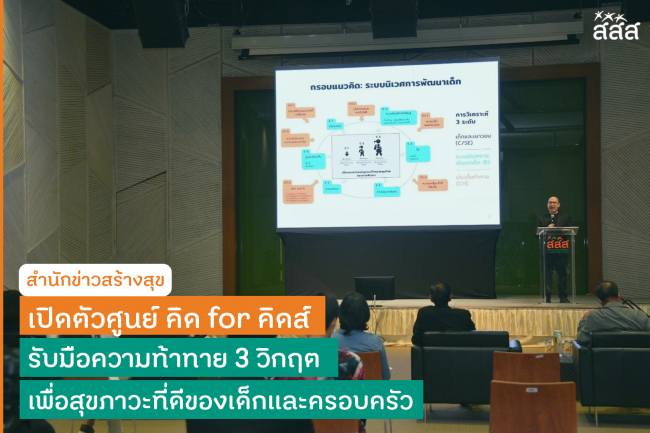 "Think for Kids" Centre established to deal with three-pronged crises in family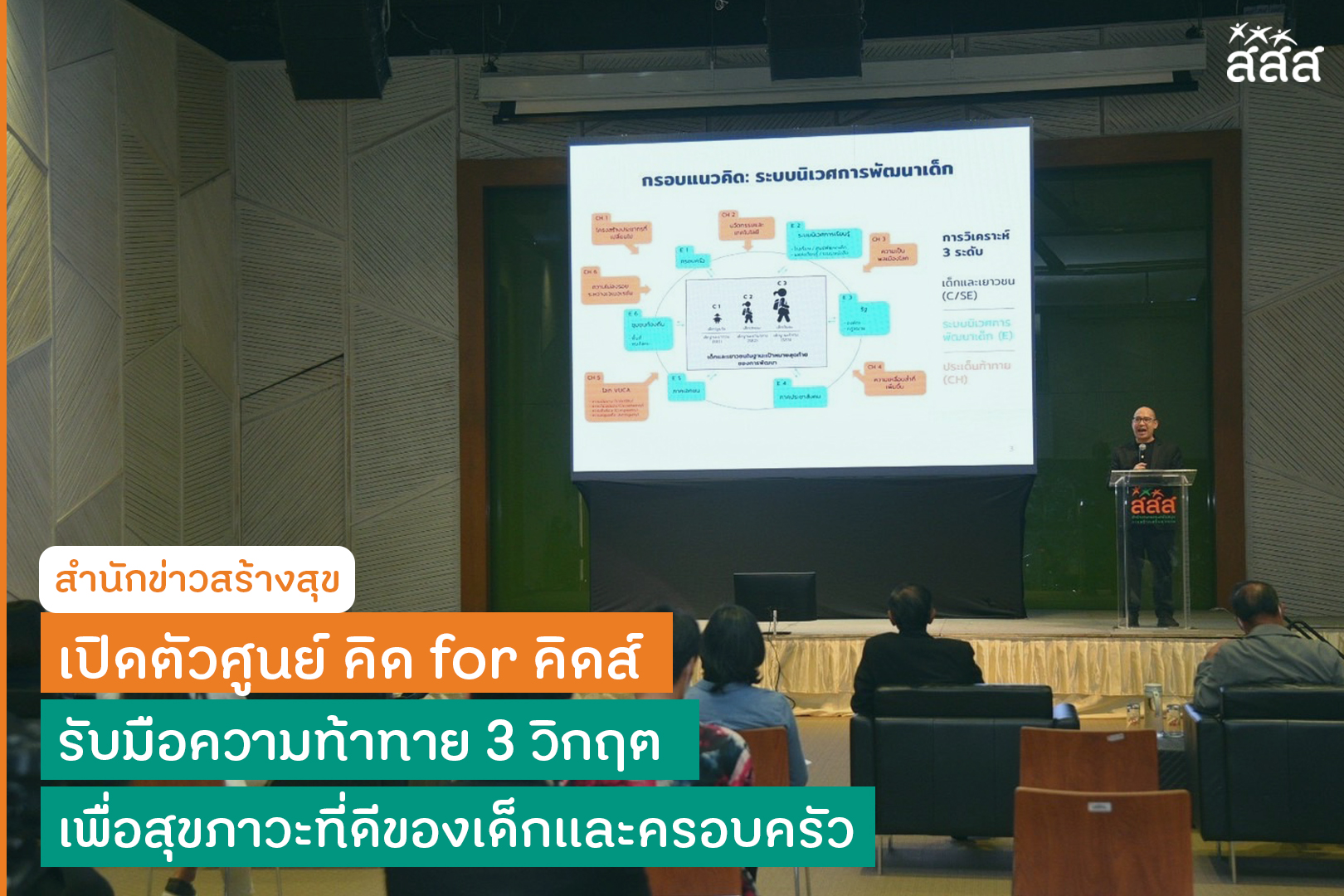 Thai Health Promotion Foundation (ThaiHealth) has organised a grand opening of "Think for Kids" — the knowledge centre for child and family policy under a worrying situation of children and family in 2022, while pushing for the new draft of children and family policy for good health in order to cope with three-pronged crises: Covid-19, inequality, and social and political problems.
Healthy Child, Youth, and Family Promotion Section Section of ThaiHealth and the 101 Public Policy Think Tank (101 PUB) jointly organised a public discussion on "Thai Children and Families in 3 Crises of 2022: Child and Family Situation Report" on August 22, 2022, where the establishment of "Think for Kids" Centre was announced.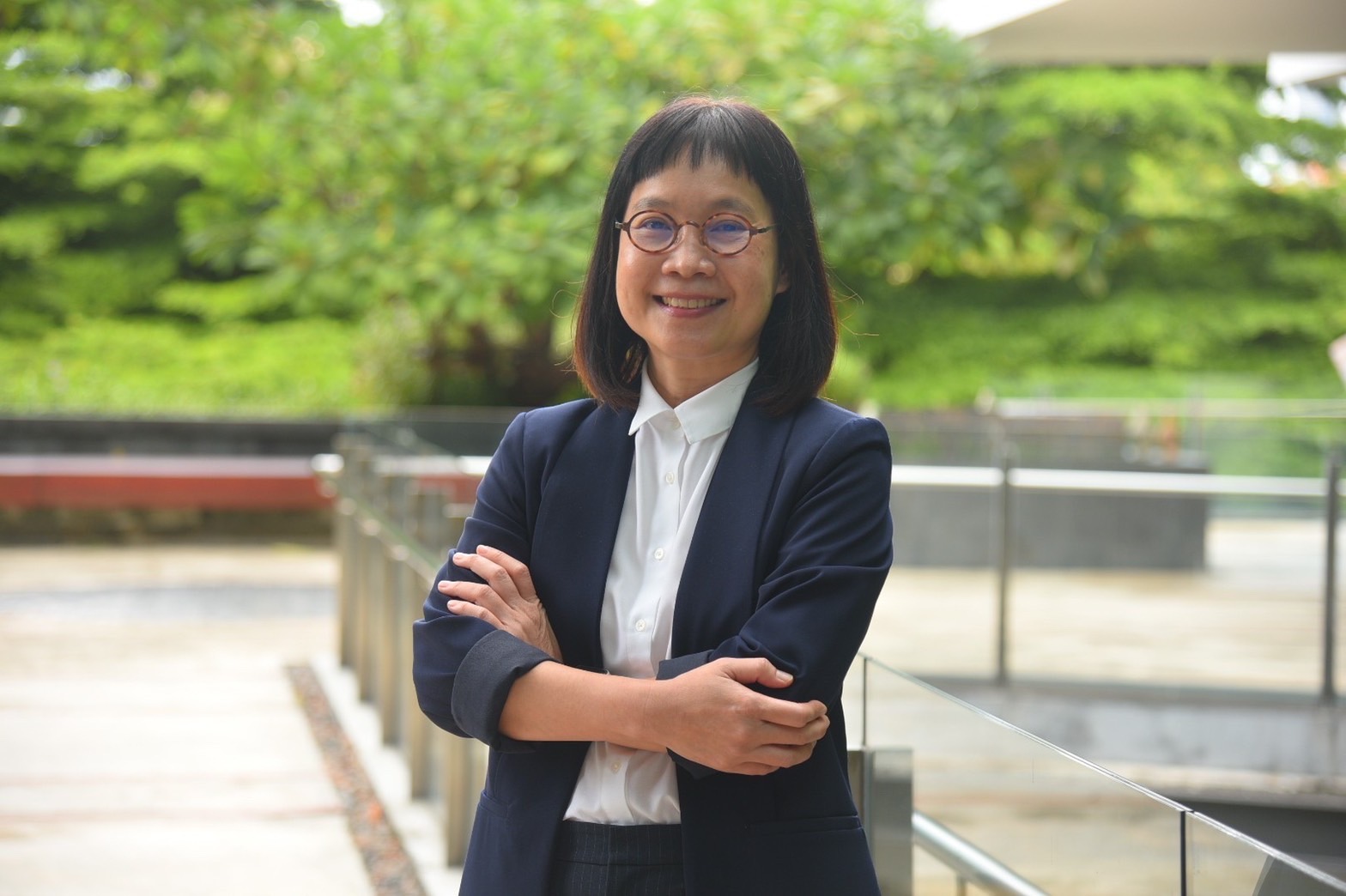 ThaiHealth's Director of Healthy Child, Youth, and Family Promotion Section, Ms Nattaya Boonpakdee , explained that in order to create a society where new generation of children have the opportunity to grow up with quality, well-being, and the ability to utilise their potential to drive their society to the fullest, the establishment of "Think for Kids'' centre will fill the gap as an important milestone as ThaiHealth aims to drive forward the work of children, youths, and family to the future based on quality knowledge that is not far away from the new world norm. The "Think for Kids" centre emphasises on working knowledge and communicating with societies by focusing on the target groups of new generation and ThaiHealth's network members. These important people are expected to help one another to raise their voices, hypothesise problems, and get together to work in order to ignite new ideas and create societies that are beneficial to children and youngsters.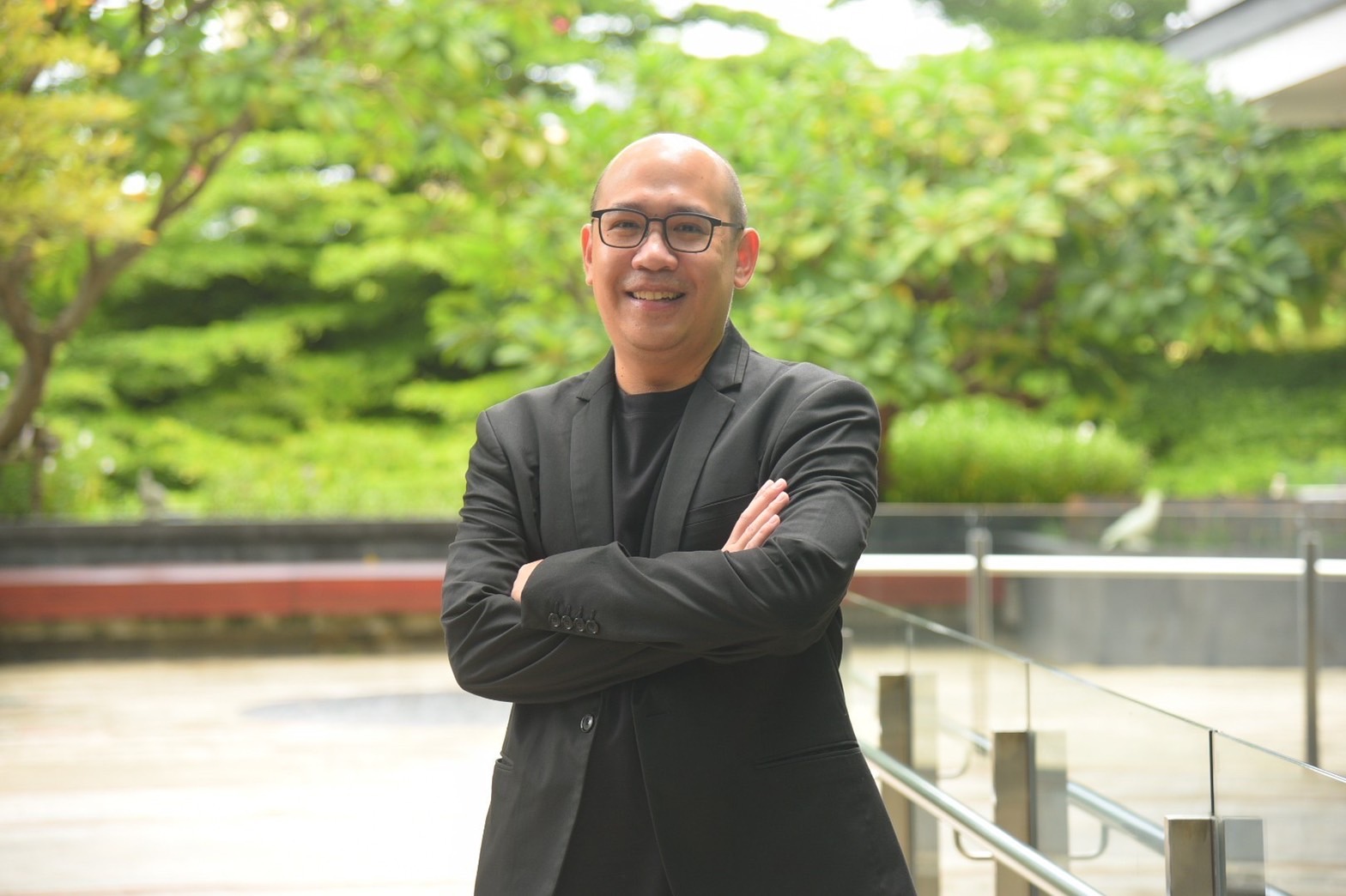 Chairman of the Executive Committee of The 101 Percent Co., Ltd., Asst Prof Pokpong Chanwit, in his capacity of the project leader, said that the main function of "Think for Kids" centre is to produce academic work on public policy on children, youth, and families to formulate learning facility based on thinking, analysing, monitoring, researching, and designing public policy, as well as collecting and gathering necessary information such as the Youth Survey where "Think for Kids" centre surveys their lives in studying, working, their relationships with those around them, including the values and social attitudes of approximately 20,000 youths aged 15-25 from across the country. The centre will also create an open database on its website at www.kidforkids.org.
"The Child and Family Policy will be the future of all children and all societies, with the goal of developing children to grow to their full potential on the very path that they choose themselves. In order to achieve this goal, democracy and politics have to be on the good side, with full freedom, diversity, policy process, and a good economy. Most importantly, the educational system must produce no friction in involving children and youth to create change," said Asst Prof Pokpong.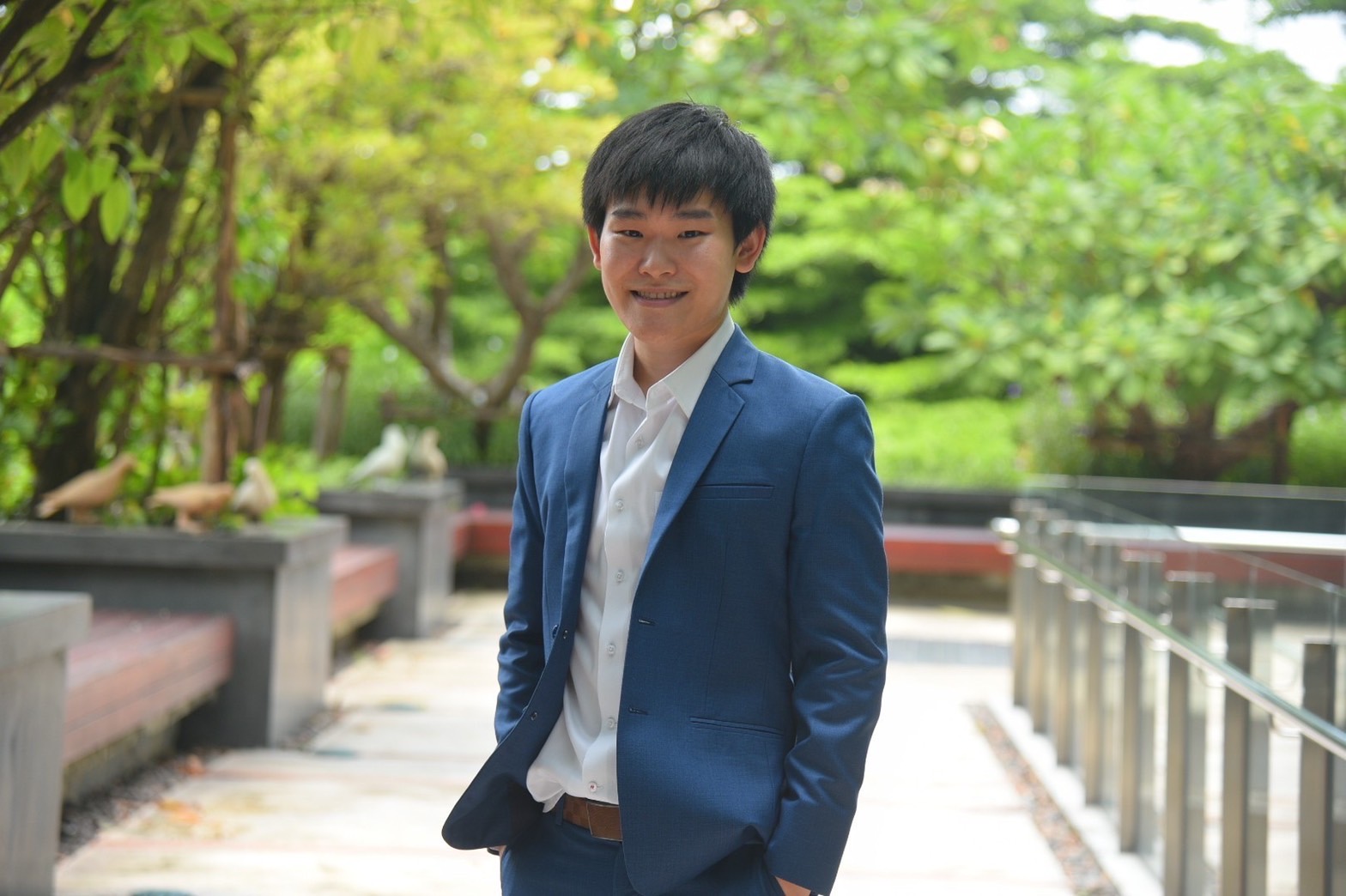 Director of 101 PUB, Mr Chat Khamsaeng, said that children in the midst of a volatile and rapidly changing world is a challenging task. But when Thai children and families are faced with three crises of Covid-19, crisis of inequality, and socio-political crisis, the problem becomes even more serious and complex. The heavily affected are fragile children and youth which create "fresh wounds" and immediate impacts. Leaving those untreated and the wounds will become "scars" that will have many long-term effects.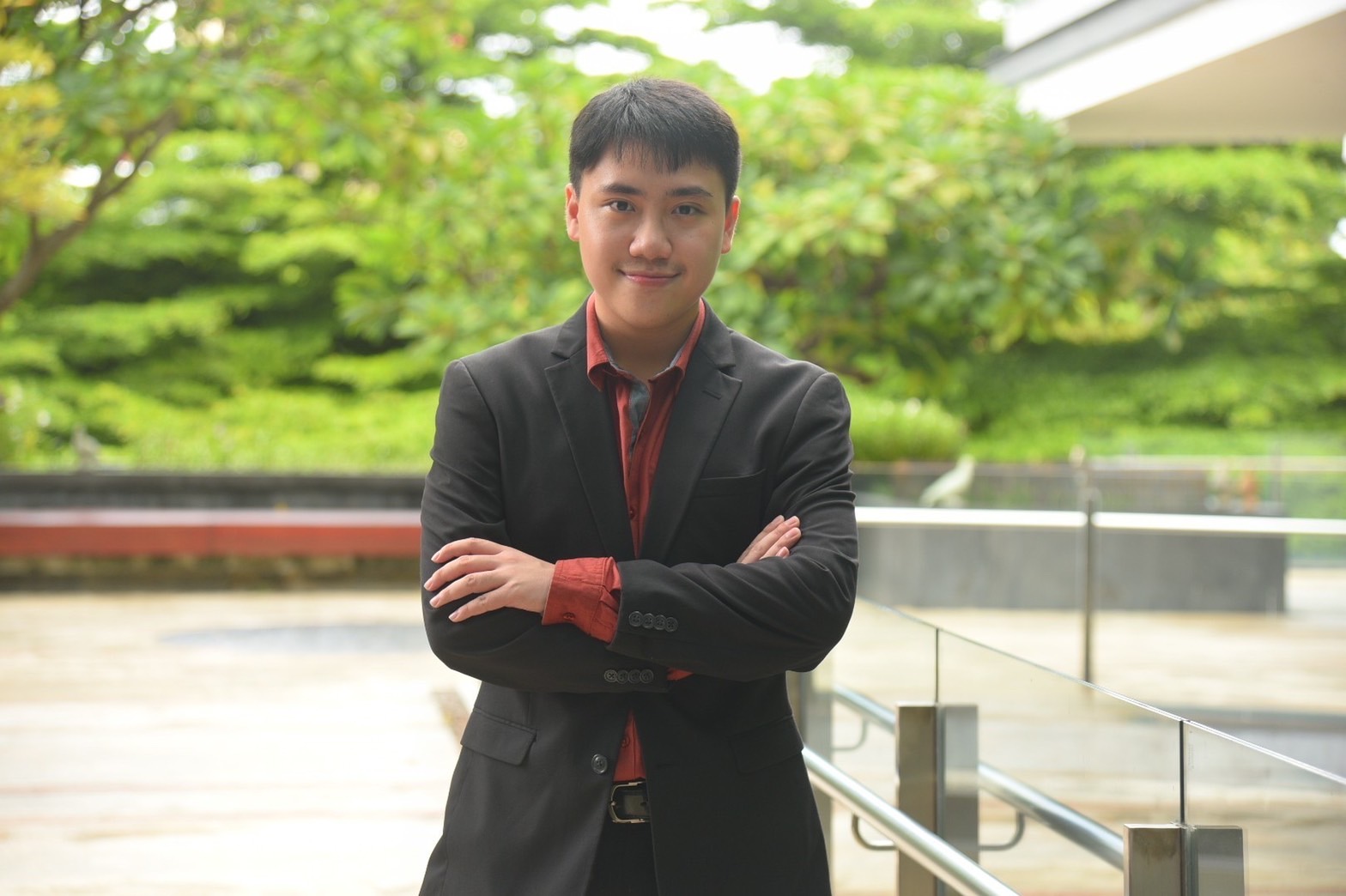 Researcher and Research Administrator of 101 PUB, Mr Woradon Lertrat, added that coronavirus-induced school closures have pushed children and youth to the online side of the society where they lack necessary basic skills. Teachers and parents have come in to help with no success as they are found to have lower tech skills than children. Furthermore, more than 70% of children are schooled online through tiny mobile phone screens as the families cannot provide their children with a proper computer. As for political participation, the survey indicated that around 70% of youngsters are most interested in following politics where almost all agreed that political freedom and free speech is very important to them.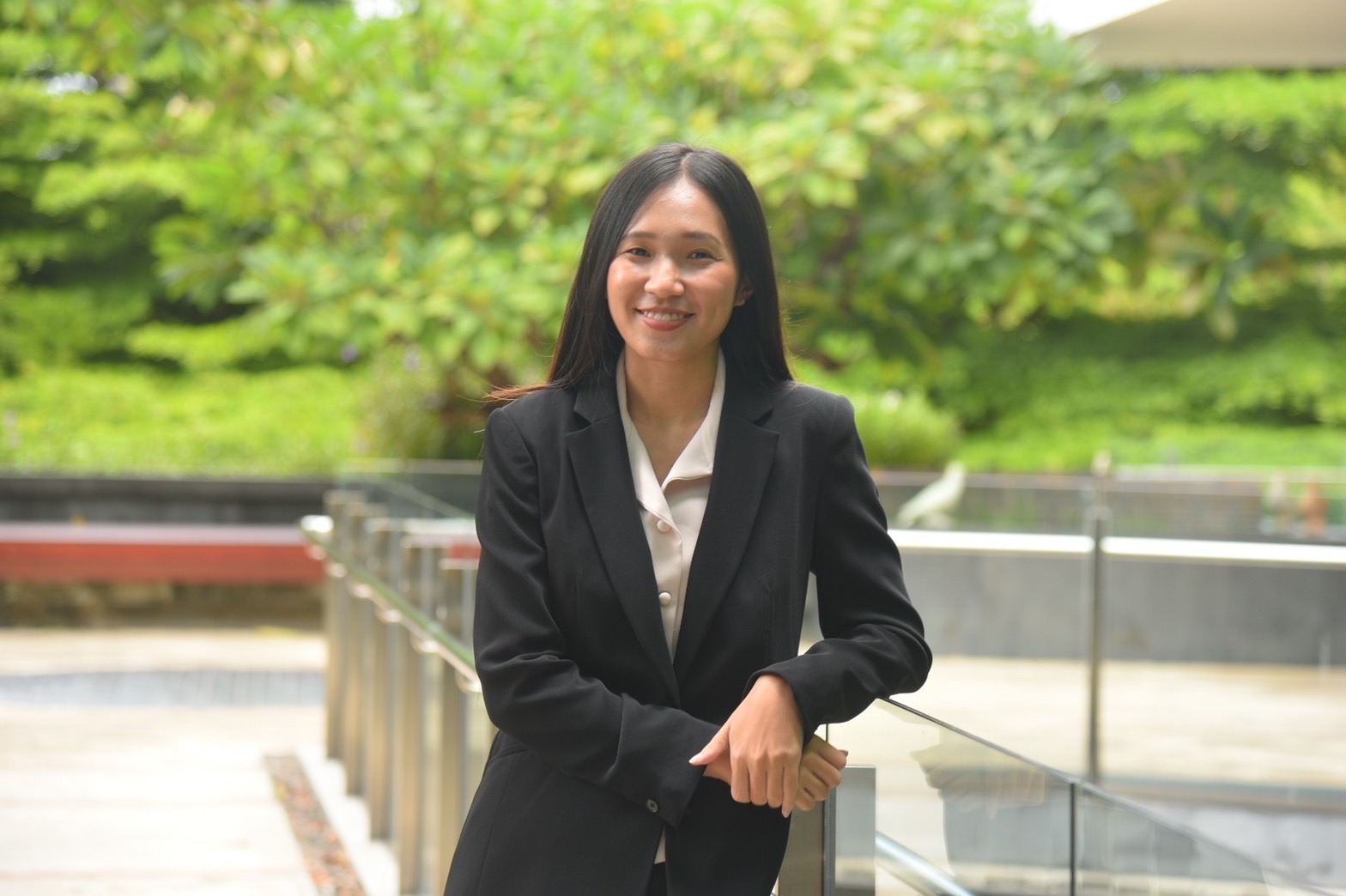 Another 101 PUB researcher, Ms Jenitta Chanthawongsa, discussed the presentation of 7 key trends in children and families' community in 2022 as follow:
rn
Children and youth are faced with interruptions in their study.

rn

Children and families have a more difficult time gaining access to government services during coronavirus outbreak.

rn

Children and youth are pushed into the online world without having the basic skills.

rn

Children and youth are found to be stressed and have higher levels of mental health problems.

rn

Children and youth are found to participate in politics, but the government blocks them with violence.

rn

The population structure is tiptoeing into the ageing society where families are becoming smaller and more fragile.

rn

The incompatibilities between generations are intensifying, undermining familial relationships.

rn
She said the goal would be to reflect problems with children and youth in order for the concerned parties to defend themselves and make policies in accordance with different situations that arise.
"Though children are not at high risk of contracting Covid-19, they are already adversely affected by many government measures to cope with the pandemic, such as study interruptions in early childhood and primary schools that lasted as long as 69 weeks. Many mothers and children do not have easy access to government health services, which reflects in the plummeting rates of antenatal care and prenatal health care during the pandemic. Moreover, losing a family member and leaving children orphaned while devoting resources to cope with Covid-19 is truly heartbreaking," said Ms Jenitta.
rn