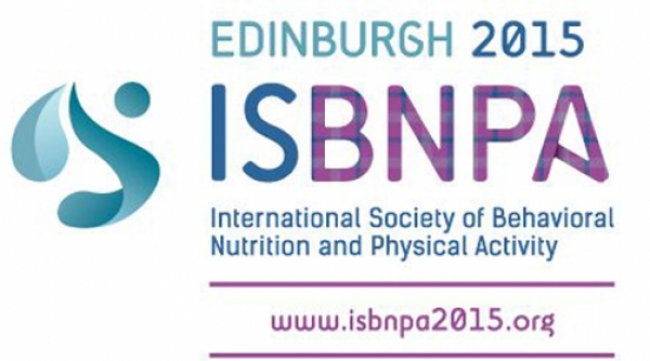 ThaiHealth participates in the International Society of Behavioural Nutrition and Physical Activity 2015 (ISBNPA 2015)
June 2-6, 2015 – In a preparatory move for Thailand to be the host of the 6th International Congress on Physical Activity and Public Health (ISPAH 2016) in November next year, the Thai Health Promotion Foundation (ThaiHealth) participated in the International Society of Behavioural Nutrition and Physical Activity (ISBNPA 2015) in Edinburgh, Scotland, the United Kingdom during June 2-6, 2015, with objectives to exchange knowledge and updated information on nutrition and physical activities. The recent also event made known of several research studies about physical activities, the information supporting researches about physical activities and nutrition through several media. In addition, there was also a knowledge exchange session about physical activities and nutrition among interested academics.
The information on physical activities and nutrition touched in the ISBNPA 2015 is considered more or less similar to that of the upcoming ISPAH 2016. The ThaiHealth representatives also publicised the ISPAH 2016 event among the international audience. After the main event, the ThaiHealth representatives also organised an unofficial preparatory meeting with representatives of ISPAH and the World Health Organisation (WHO) in driving forward the global policy in the future.
The ISBNPA 2015 ended in fruitful results, in which the Thai participants 1) learnt about ideas, knowledge, innovation, and success stories in the support and promotion of physical activities in the international community, about ways to generate visible results of such ideas from experts in nutrition and physical activity from around the world, so as to apply the same methods in Thailand; 2) would determine to push the policies about physical activity and nutrition into the plans of the world's strategic organisations such as the WHO, ISPAH, and Thailand's Ministry of Public Health; 3) publicised about the upcoming ISPAH 2016 event and opened channels for sponsorship among the ISBNPA participants; 4) made progress in the hosting of the upcoming ISPAH 2016 through the unofficial preparatory meeting with experts from ISPAH, such as President of ISPAH Prof Dr Fiona Bull, and world-renowned physical activity expert Prof Dr James Sallis; and 5) took the opportunity to publicise to the international audience about ThaiHealth's roles and work.

rn