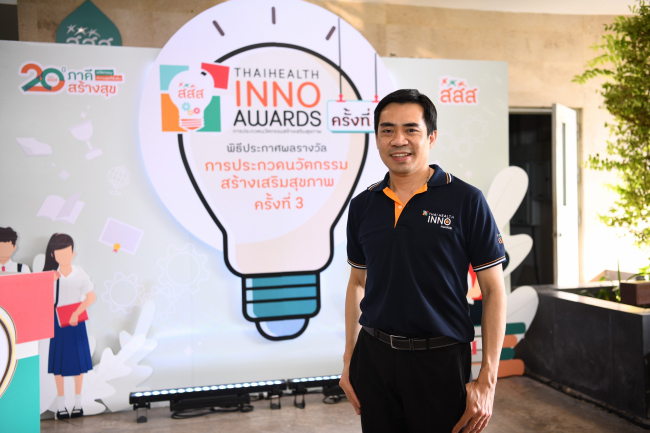 ThaiHealth incubates young innovators in hope to help address the nation's health problems
Thai Health Promotion Foundation (ThaiHealth) has announced its plan to incubate "Young Innovators" in the hope to let the new generation help solve this country's health problems, while calling out for innovative ideas in the upcoming Prime Minister's Award for Health Promotion Innovation 2021.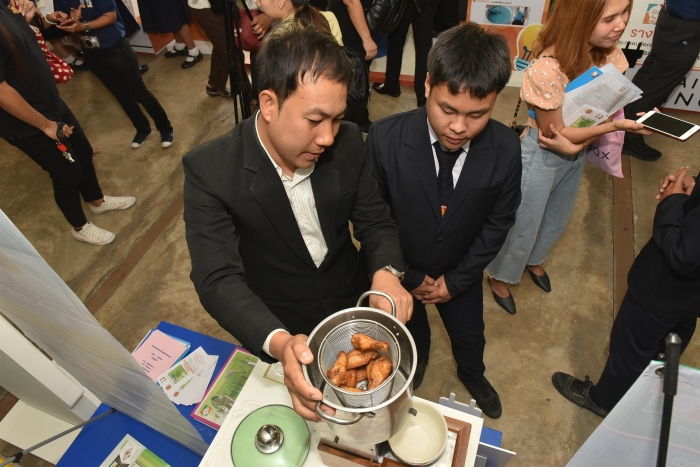 ThaiHealth's Director of Academic and Innovation Section, Dr Nuttapun Supaka, said that ThaiHealth's mission in the dimension of health focuses on synergy between all relevant agencies, creating health-related innovations that encourage behavioural development, and pushing for changes in environmental factors that contribute to Thai people's sustainable health in four dimensions – body, mind, wisdom, society. With confidence in the power of the people, the potential of the new generation, and the academic network as an important force in the health promotion work, ThaiHealth, with collaboration from YIY (Why I Why) Foundation, is organising the health promotion innovation contest.
Upgraded this year as the bigger contest with an honorary award from the Prime Minister, the upcoming contest is considered a national-level award to promote health and honour the youth, teacher, and academic community, and to encourage them to create and develop more health-related innovators for the sustainable betterment of Thailand's societies. In addition, the awarded innovations are believed to be further developed and can really be used in the society.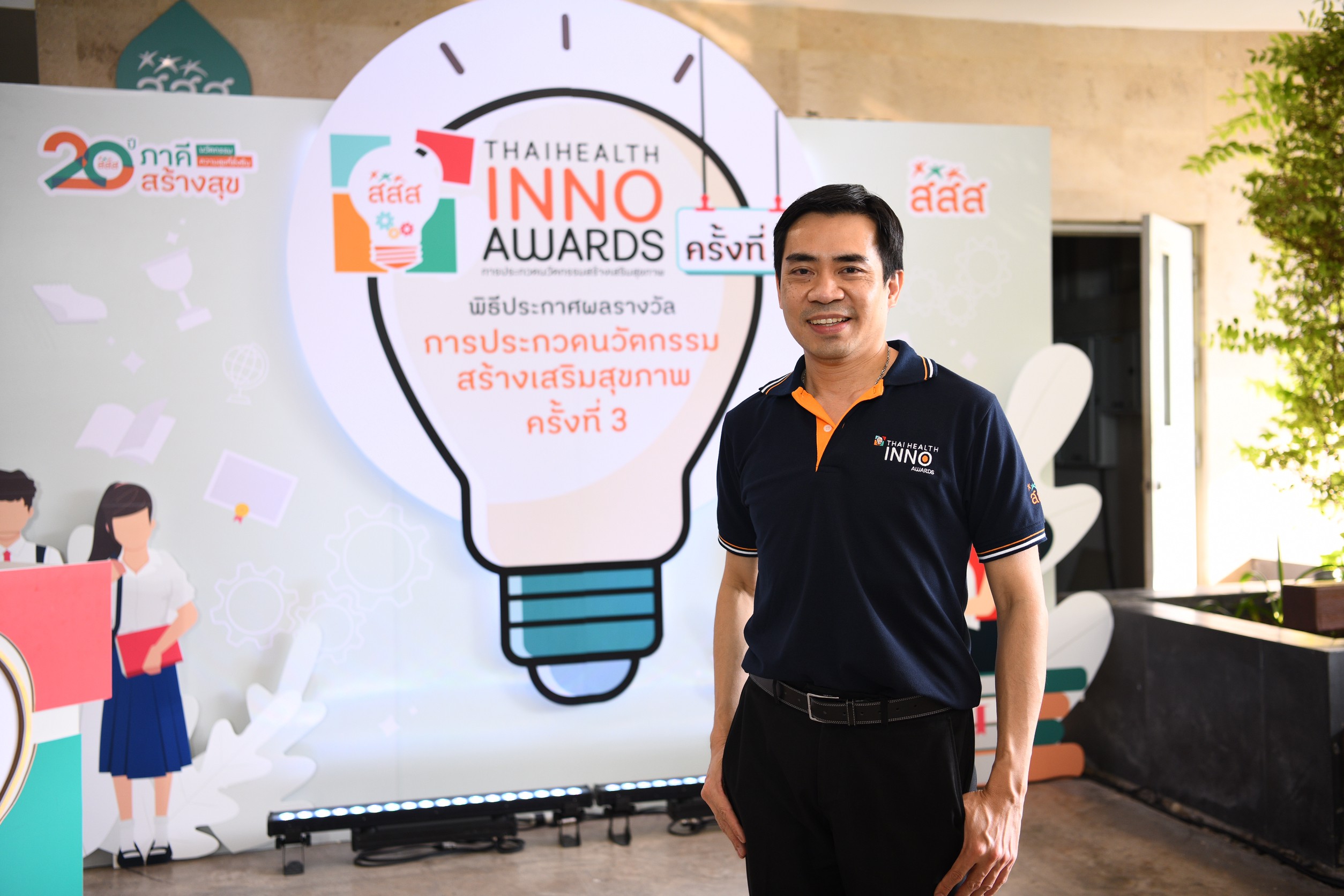 Dr Nuttapun explained further that the main context of the contest is the innovation for health promotion that can reduce risk behaviours or encourage people to sustainably have good health, and can meet the people's needs in a total of eight aspects: 1) reduce and quit drinking alcoholic beverages, 2) reduce and quit smoking, 3) reduce the rate of accidents and promote road safety, 4) promote the consumption of fruits, vegetables, and nutritious food, 5) promote physical activities and discourage idleness, 6) promote understanding of sexual health, 7) address environmental problems that affect health, and 8) promote mental health, emotion and stress control. This contest will be an opportunity for young people to express their creativity, cultivate their inventive skills, and improve their innovation through critical analysis through science, sociology, and technology.
"From the past 3 contests, innovations from the 'New-Generation Innovators' have been applied for real-life use cases. One example is the 'Rubber Kilometre Marker' has been used in a certain number of roads in Surat Thani province. With the support of the provincial governor and transport minister, as many as 700,000 rubber kilometre markers are now in the replacement plan in 2022 under the allocated budget of 1.402 billion baht. Another example is the 'frying oil shaker' for health-conscious people where a number of business operators employ this innovation in their businesses. The young innovators are very creative. If their potential is further developed, the more you will discover that Thai youths are very talented," said Dr Nuttapun.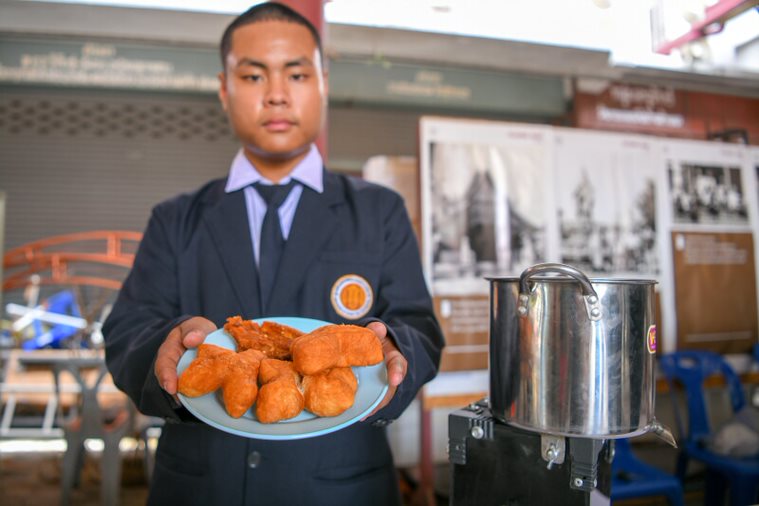 The 2021 contest is divided into two levels: high school and vocational education level. Applications are welcomed starting from today until July 15, 2021. Selected teams will participate in a workshop of health promotion concepts and innovative design processes that help solve social problems by national-level experts. Prizes for the contest are worth 200,000 baht, plus opportunities to further develop their innovations. See more detail at www.thaihealth.or.th/inno or www.facebook.com/pmhealthpromotioninnoaward.
rn