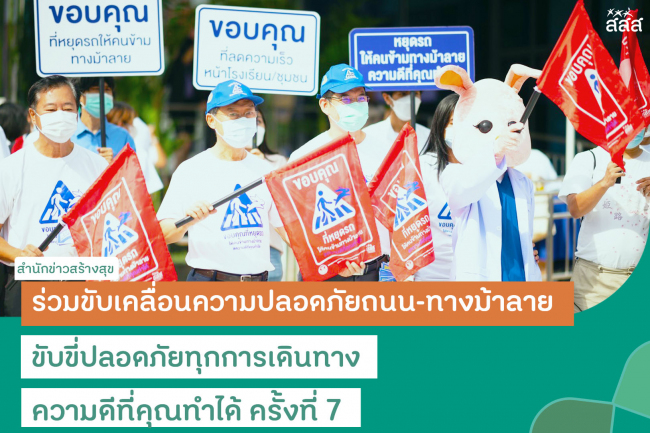 ThaiHealth and the senate promote the use of zebra crossing and road safety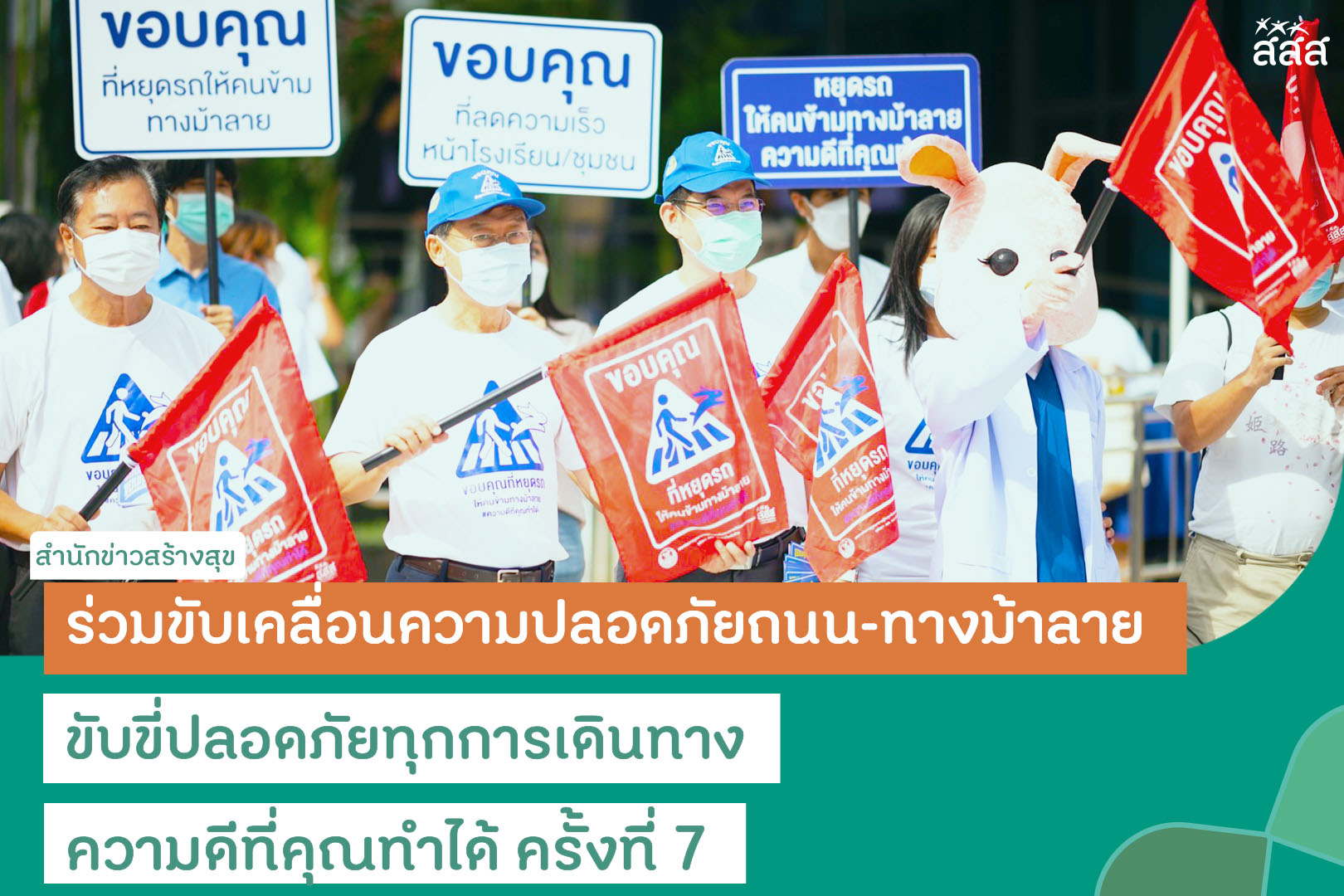 The Senate Committee of Integrated Emergency Rescue and Road Safety and Thai Health Promotion Foundation (ThaiHealth) have set to submit three proposals for road and crosswalk safety to the Ministry of Transport following the recent report of 2021 where 8% of people injured in accidents were pedestrians trying to cross the streets, while pointing out that "speed" is the main cause, claiming 70% of the total fatalities. The proposals will also urge motorists to stop their vehicles for pedestrians to cross the road before the crosswalks to reduce accidents and losses of life.
Aug 24, 2022 — The Senate Committee of Integrated Emergency Rescue and Road Safety, representatives from ThaiHealth, along with representatives from the Ministry of Transport, Department of Land Transport, and strategic partners, jointly organised an activity day titled "Stop Loss, Stop Cars for Crossing Pedestrians". This year, which is the seventh year since introduction of the activity, saw a movement from the alliance to submit the proposals to the Permanent Secretary for Transport to step up measures for better prevention of road accidents involving both motorists and pedestrians, especially at hotspots of zebra crossings.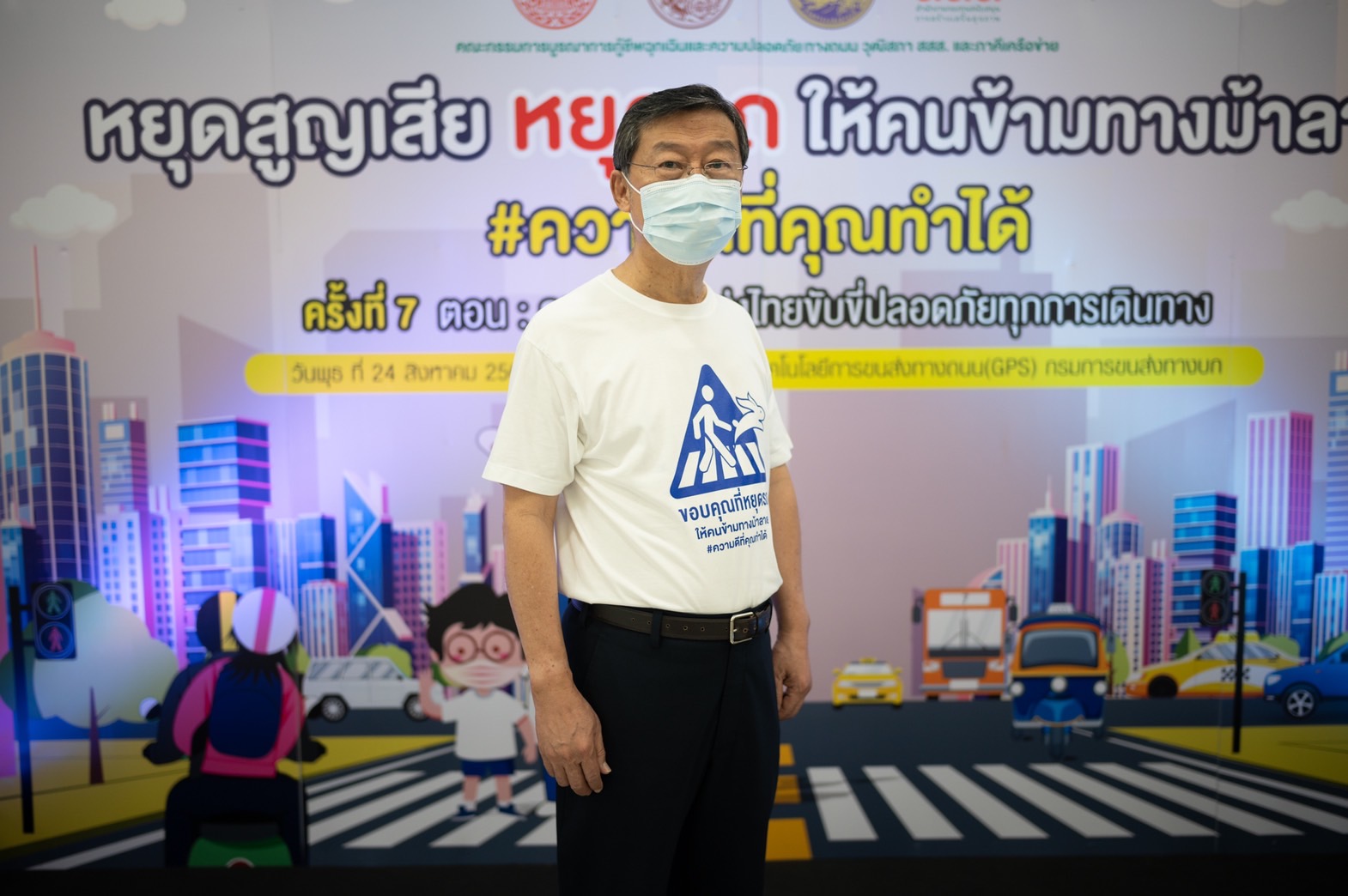 Senator and Committee Chair, Mr Surachai Liangboonlertchai, said that even though the road accident count has dropped significantly over the past three years, the road accident statistics collected in 2021 indicated that the accident count was still very high, with 16,957 deaths, or 47 deaths per day. Of which, 6-8% were pedestrians.
"It is widely known that the cause of accidents is rooted from cars, people, and condition of roads, especially cars driving at the speed exceeding the limit, motorcycles swerving across lanes, vehicles that do not slow down or stop for people crossing the roads, many traffic lanes are considered blind spots, and lack of road signal to let drivers know before the crosswalks. These proposals have been presented to the Ministry of Transport, which is the most important government agency with resources and manpower trusted to realise the measures of road safety," said Sen Surachai.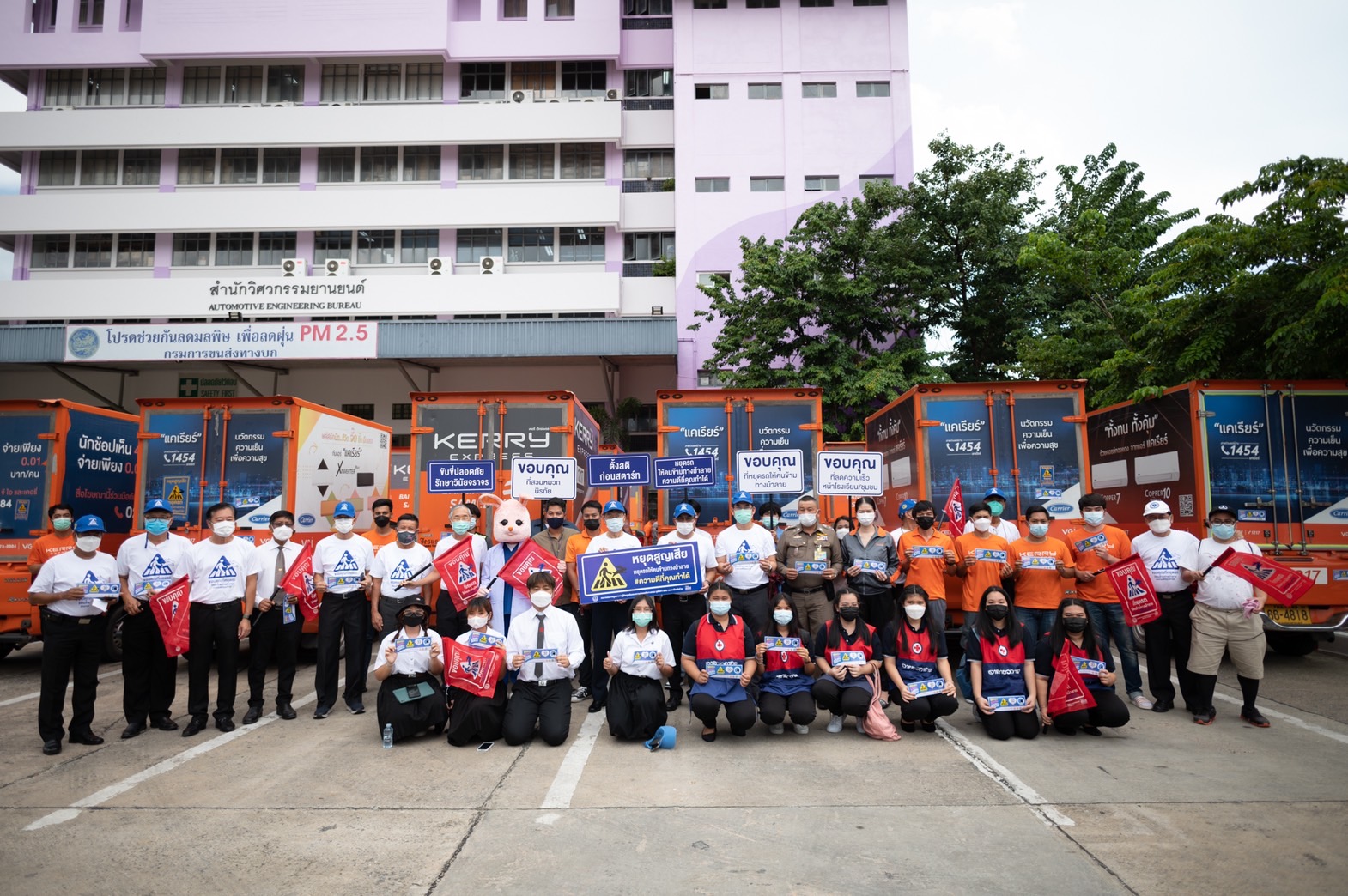 Sen Surachai also explained further that recommendations on safety issues in three areas have been submitted:
rn
Motorists (through Department of Land Transport): content of driving training, driver's licence examination, and communication about road safety towards motorcyclists.

rn

Road condition and structure (through Department of Highways, Department of Rural Roads): speed limit within city limits and communities, speed zone, and traffic calming.

rn

Administration and planning (through Office of Transport and Traffic Policy, Transport Safety Centre, Bureau of Highway Safety, Department of Highways, Department of Rural Roads): development of information system on road accidents for use in monitoring, planning, and assessment.

rn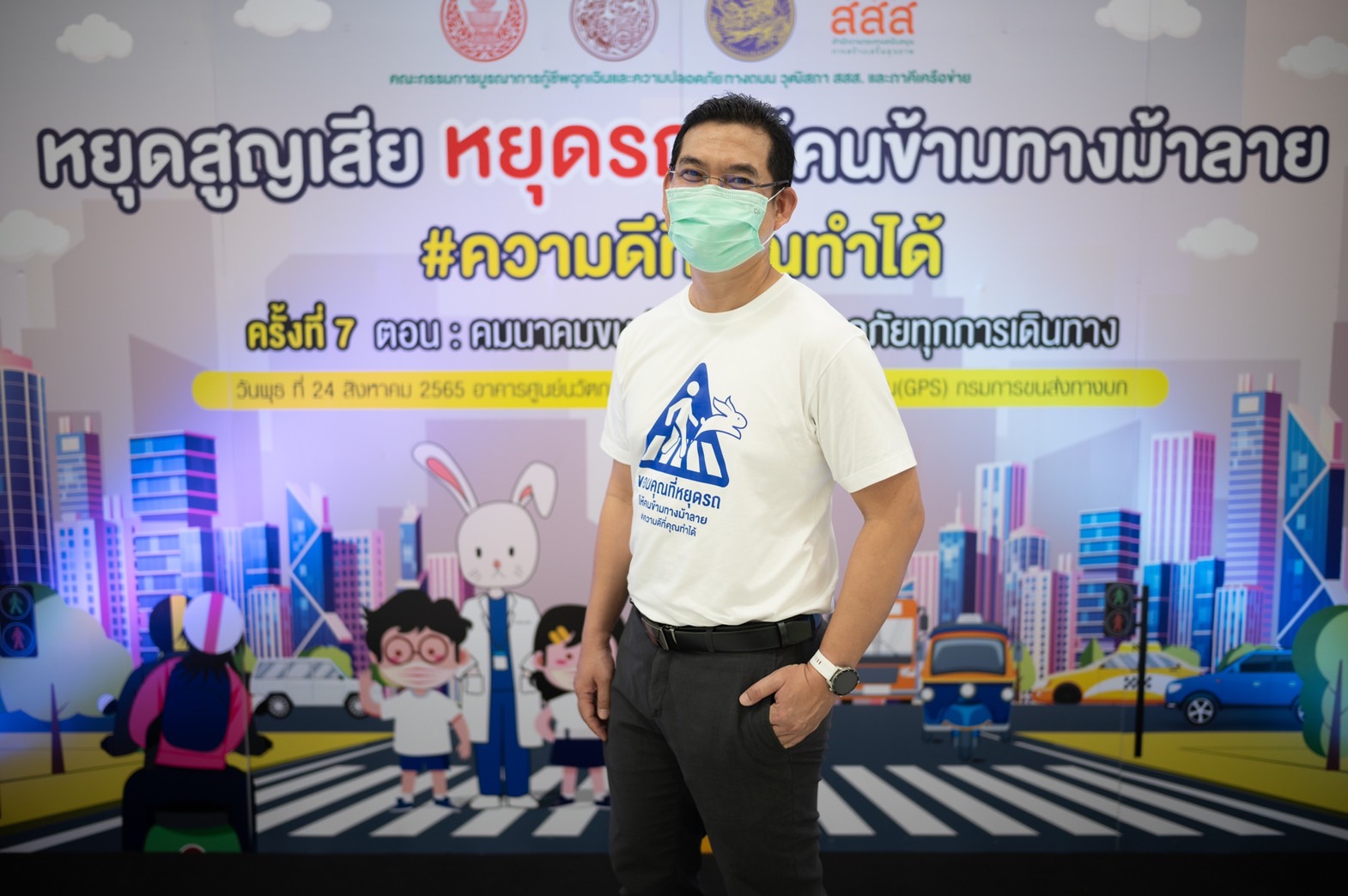 ThaiHealth's AssistantCEO, Dr Pairoj Saonuam added that most accidents at crosswalks occur in community areas, in front of schools, hospitals, markets, or in front of government offices. Speed is considered the most important factor that accounts for 70% of the fatalities. Furthermore, the Metropolitan Bangkok is the area prone to accidents in the areas of zebra crossings. Therefore, the city should set the speed limit of 30-50 kilometres per hour in crowded urban areas as recommended by the World Health Organisation (WHO), which is expected to help reduce fatalities by 90%. Motorists are urged to slow down their vehicles before reaching the zebra crossings and stop for pedestrians to cross. And for pedestrians, they are also required to be careful and look both ways before crossing to reduce accidents, injuries, and deaths.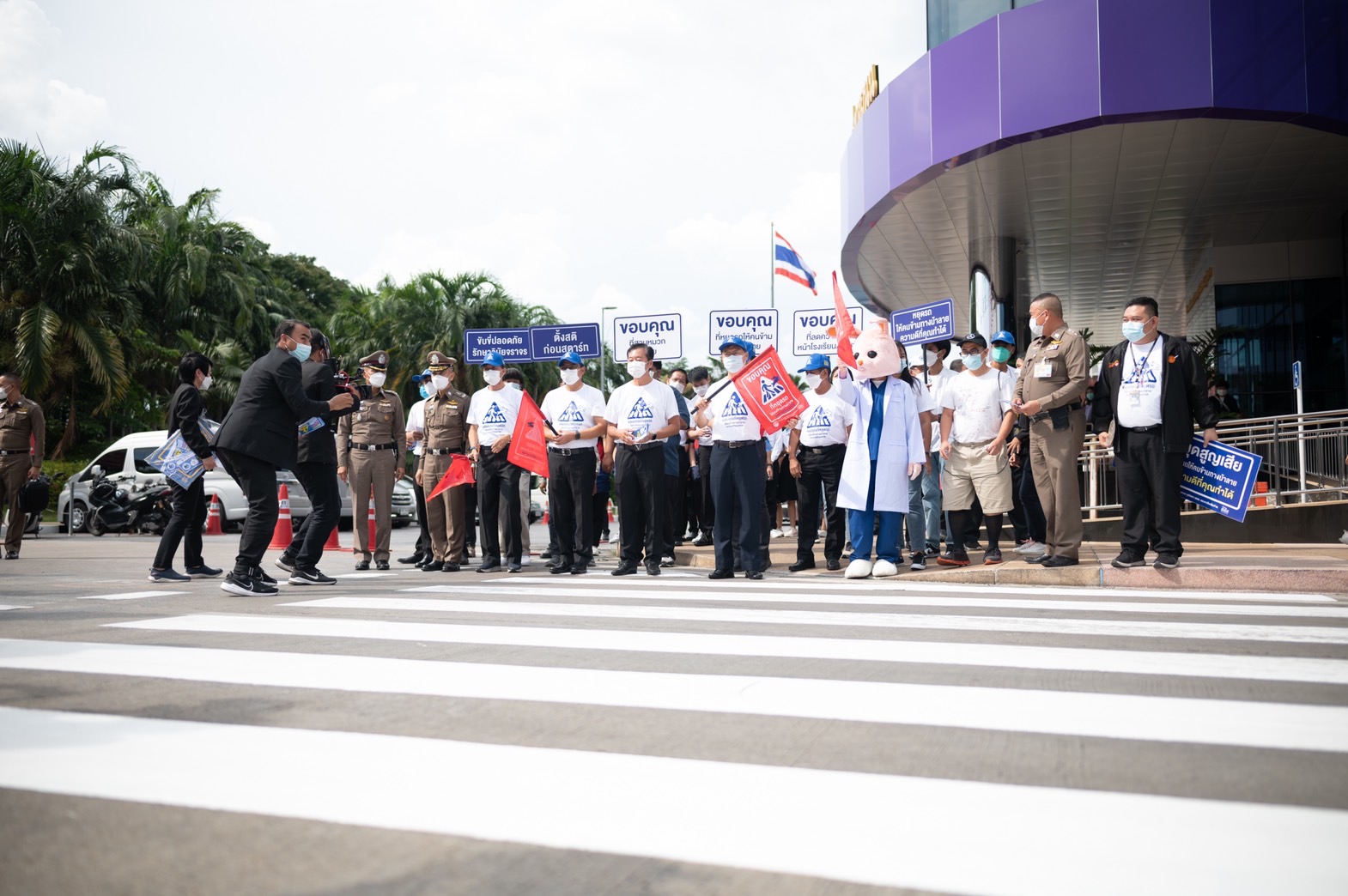 "Today is the 7th round of the activity organised in remembrance of Doctor Kratai. At the same time, ThaiHealth continues to work with our network partners and is pushing campaigns on a monthly basis to promote road safety among motorists and pedestrians especially in the crosswalk areas and in front of schools. The recent road accident involving a school bus in Sa Kaeo province ended up in 39 students injured. The submission of the proposals to the Ministry of Transport through the Department of Land Transport emphasises the importance of creating safety for road users, by motorists under supervision of the Department of Land Transport, for youngsters using crosswalks in front of schools," said Dr Pairoj.
rn