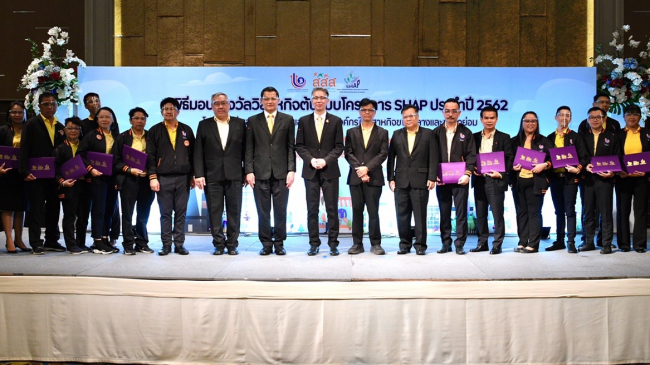 ThaiHealth and Department of Industrial Promotion to promote healthy workplaces in SMEs
Thai Health Promotion Foundation and Department of Industrial Promotion is jointly promoting its Happy Workplace model, inspiring more than 2,000 SME employees to save as much as 6,000,000 baht during Buddhist Lent, while promoting Happy Money idea pushing the accumulated savings to 10 million baht. As a result, the campaign helped gain 245 million baht in company yield and 64% more happiness index.
At The Berkeley Hotel, Pratunam, Bangkok, ThaiHealth, in collaboration with the Department of Industrial Promotion, jointly organised the award ceremony for model enterprises and the exhibition on ThaiHealth's operation under a project to promote productivity and well-being of SMEs (SHAP) in 2019. The award ceremony in total gave away 3 diamond awards, 12 platinum awards, 30 gold awards, 3 model community enterprise awards, and 17 model enterprise awards.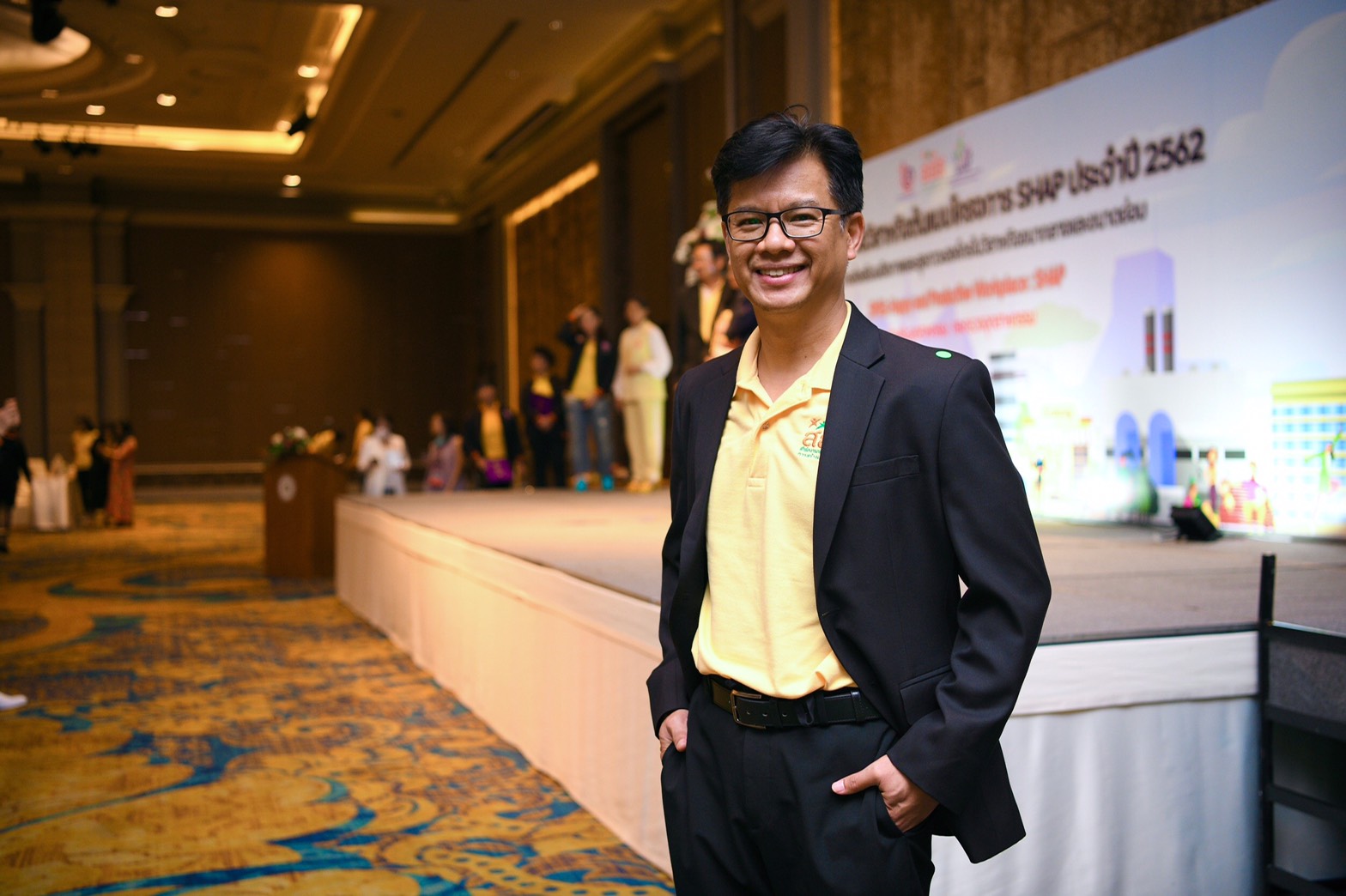 Dr Prakasit Kayasit, Deputy CEO of ThaiHealth and Acting Director of Organizations Promotion Section, said that ThaiHealth's healthy workplace promotion plan has initiated the "Happy Workplace" campaign back in 2004. Today, the campaign is being observed and supported in terms of promotion of healthy environment in workplace, and development of health and vocational skills, by more than 10,000 government and private agencies.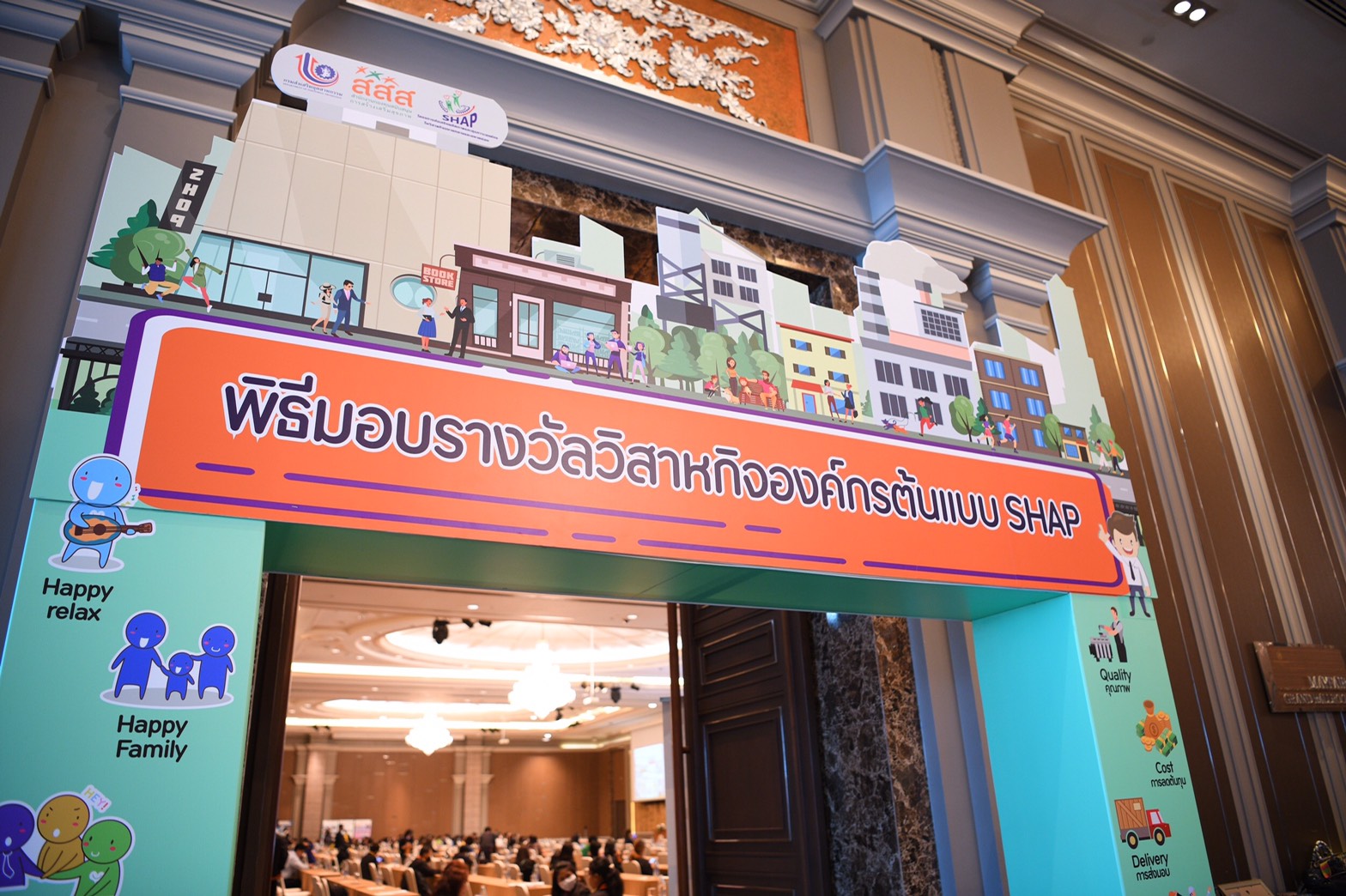 ThaiHealth aims at promoting happiness in people at their workplaces in order to make their work more efficient, and to make them realise the importance of health, and reduce stress in personal finance, employment insecurity, soaring cost of living, worries about retirement fund, and health issues after retirement, which could affect the personal livelihood, inter-personal relationship in workplace and in family, and personal health.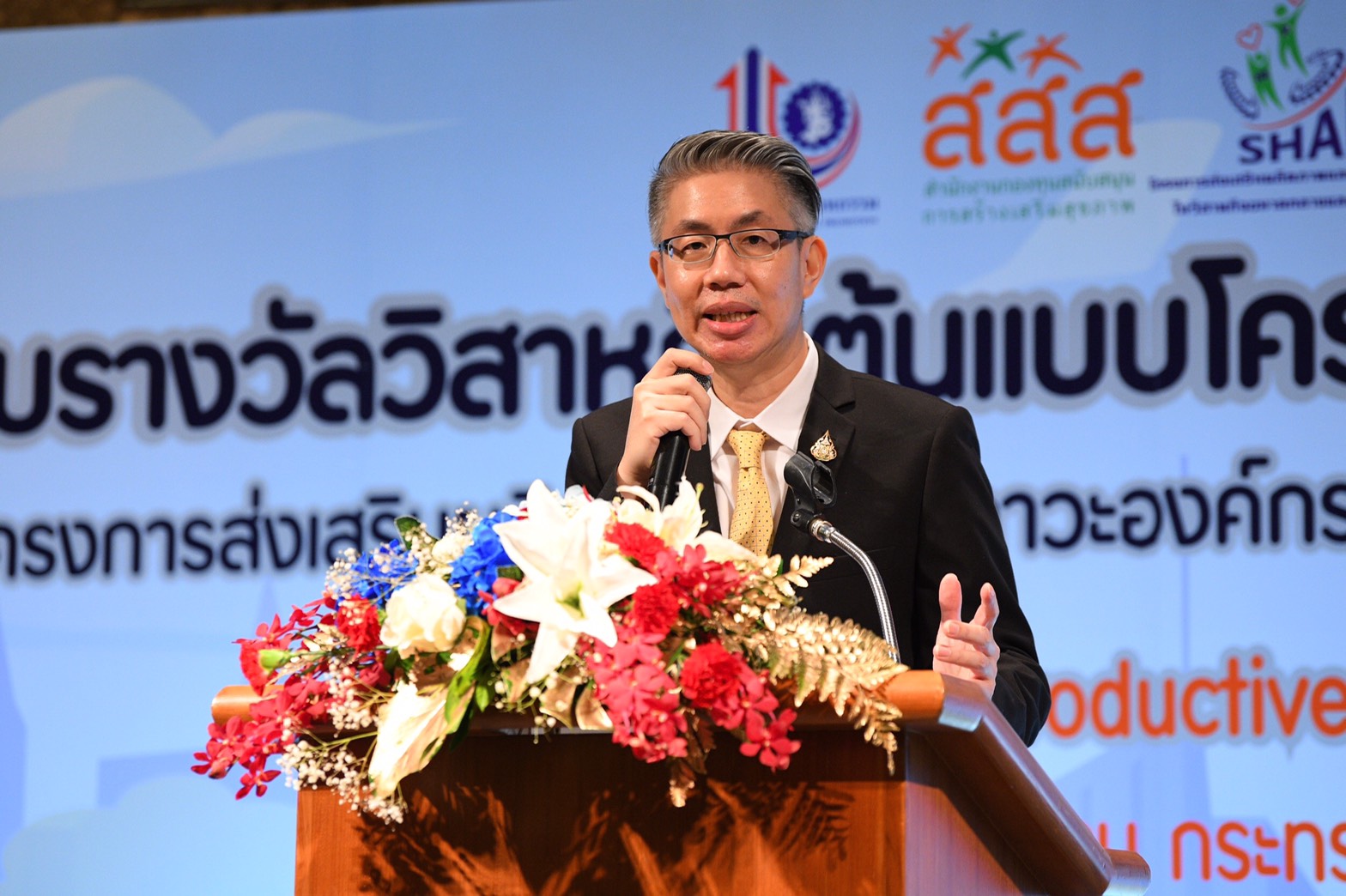 Mr Natthaphon Rangsitphol, Director-General of the Department of Industrial Promotion, said that the attempts to drive productivity promotion campaign together with promotion of organisational well-beingness in SMEs, ThaiHealth has also lent a hand in setting up a total of 12 Happy Workplaces as an example for the move forward to healthy workplace in organisations where the key factor is people, development of human potential, and creation of happiness. The campaign also pushed SMEs forward to realise the importance of health and productivity augmentation policy. With 95% of Thai enterprises being SMEs, this cluster employs as many as 13,950,241 positions or 85.47% of all employment in the country. As a result, the campaign helped SMEs in maximising productivity and gained as much as 245 million baht in value.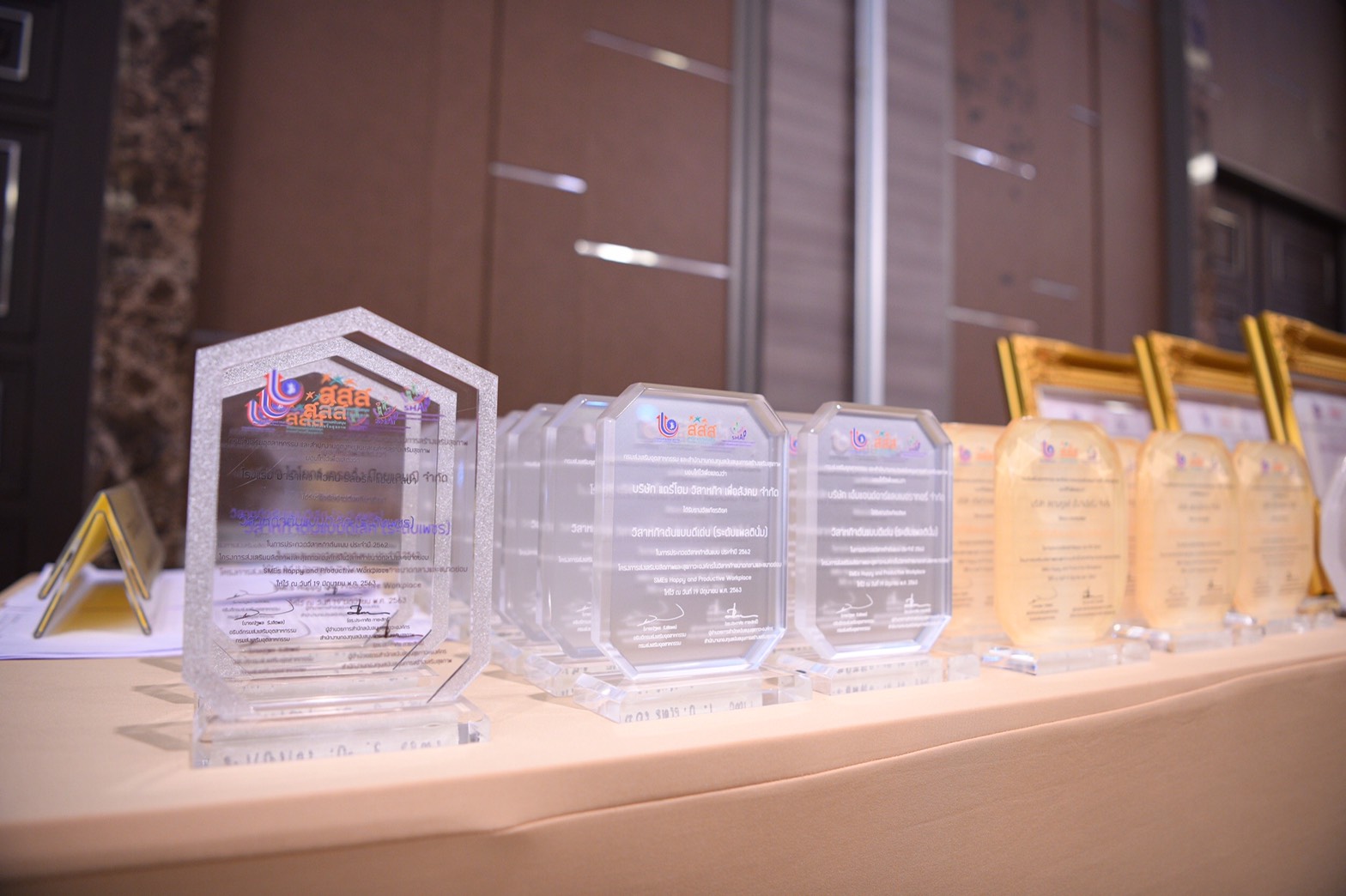 Mr Wutichai Prachaiporn, Director of Industrial Business Capability Development Division, Department of Industrial Promotion, said that the project to promote productivity development and to create organisational wellness in SMEs – from June 2018 to July 2020 – with 115 SMEs participating. The campaign found that a total of 2,859 SME employees participated in Stop Alcohol during Lent 2020, helping to reduce the cost of alcohol by 6 million baht.
In conclusion, the money-saving promotion "Happy Money" activity inspired employees to save altogether 10.9 million baht. The happiness evaluation found that the Happinometer (happiness index) grew from 59.62 points before the campaign to 64.48 points in 8 aspects: quality, capital, delivery of service, work safety, morale, environment, and ethics in workplace.