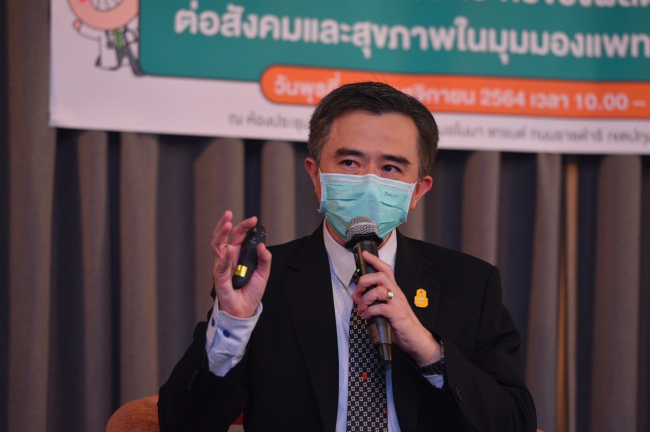 Thai people encouraged to check their lungs on the International Day of Emphysema
On the occasion of the International Day of Emphysema, Thailand Health Promotion Foundation (ThaiHealth) and the Association of Thai NCD Alliance are encouraging Thai people to check their integrity of lungs while pointing out the shocking fact that 70,000 smokers die each year from cigarette-related diseases and almost 400,000 from NCDs, while adding that electronic cigarettes have no use of helping smokers quit but pose more risks of addiction to youngsters and women.
The recent public seminar themed "Facts and Impacts of Cigarette Products Towards Health and Society" jointly organised by ThaiHealth and NCD Alliance took place on November 17, 2021, at Arnoma Grand Bangkok Hotel on the occasion of the International Day of Emphysema with the international slogan of "Healthy Lungs: Never more important".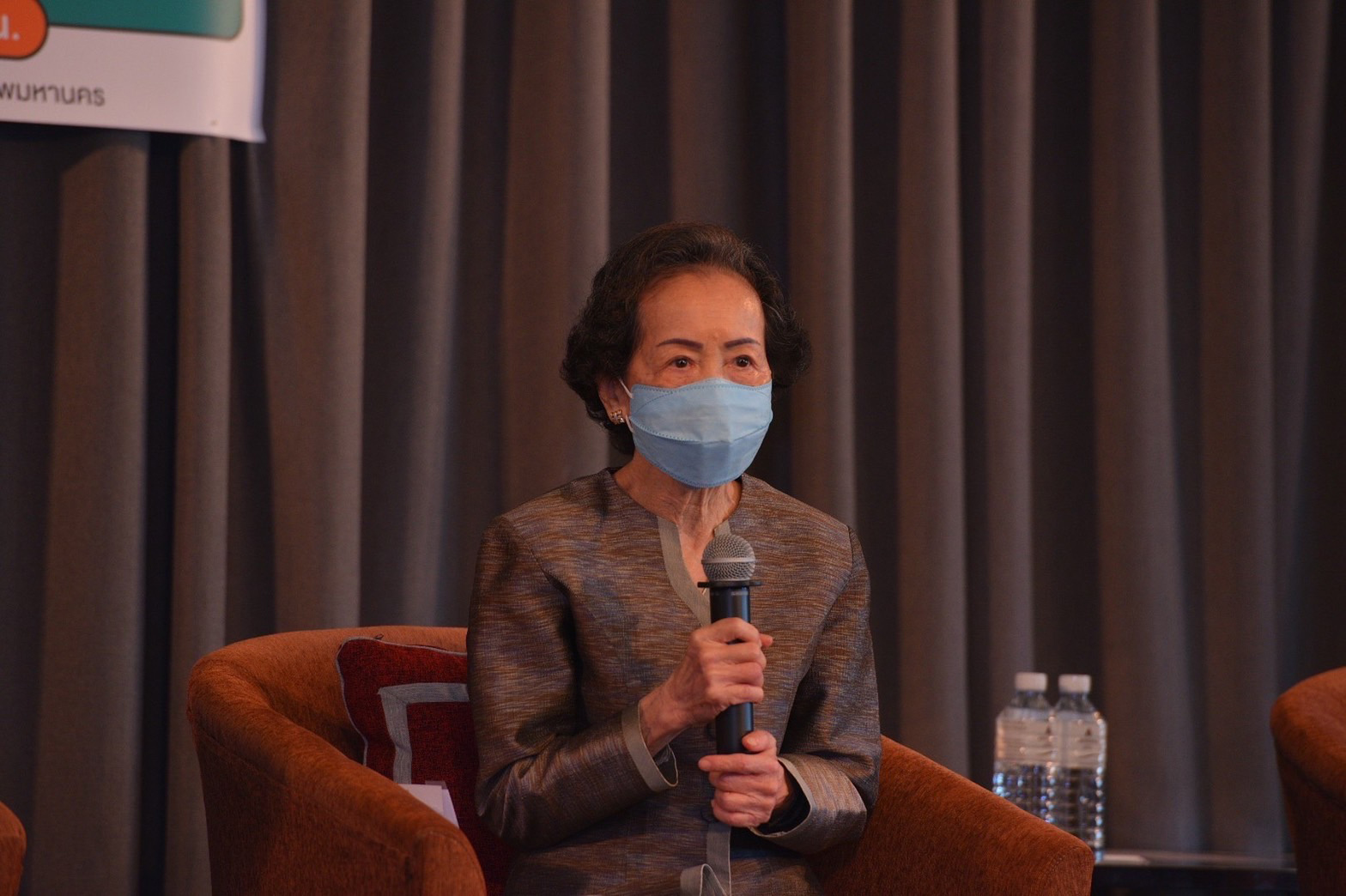 President of Association of Thai NCD Alliance, Prof Emeritus Wannee Nitiyanant, said that all tobacco products are bad for health and causes Non-Communicable Diseases (NCDs) which is now a worldwide threat damaging both people's health, the societies, and nation's economy. While studies conducted by the World Health Organisation in 2018 indicated that a total of 398,860 or 74% of all Thai people's death is caused by NCDs. This information echoes Thailand's information from the Department of Disease Control conducted at the height of the coronavirus epidemic from January 2020 to September 2021, indicating that the Covid-19 deaths accounted for 14,485. Of which, as many as 9,705 or 67% of Covid-19 deaths reportedly died from NCDs. It is the fact that NCD is a chronic disease that adversely affects work performance, lifestyle, and quality of life. Furthermore, it also drains a significant rate of treatment cost out of household savings and the national economy.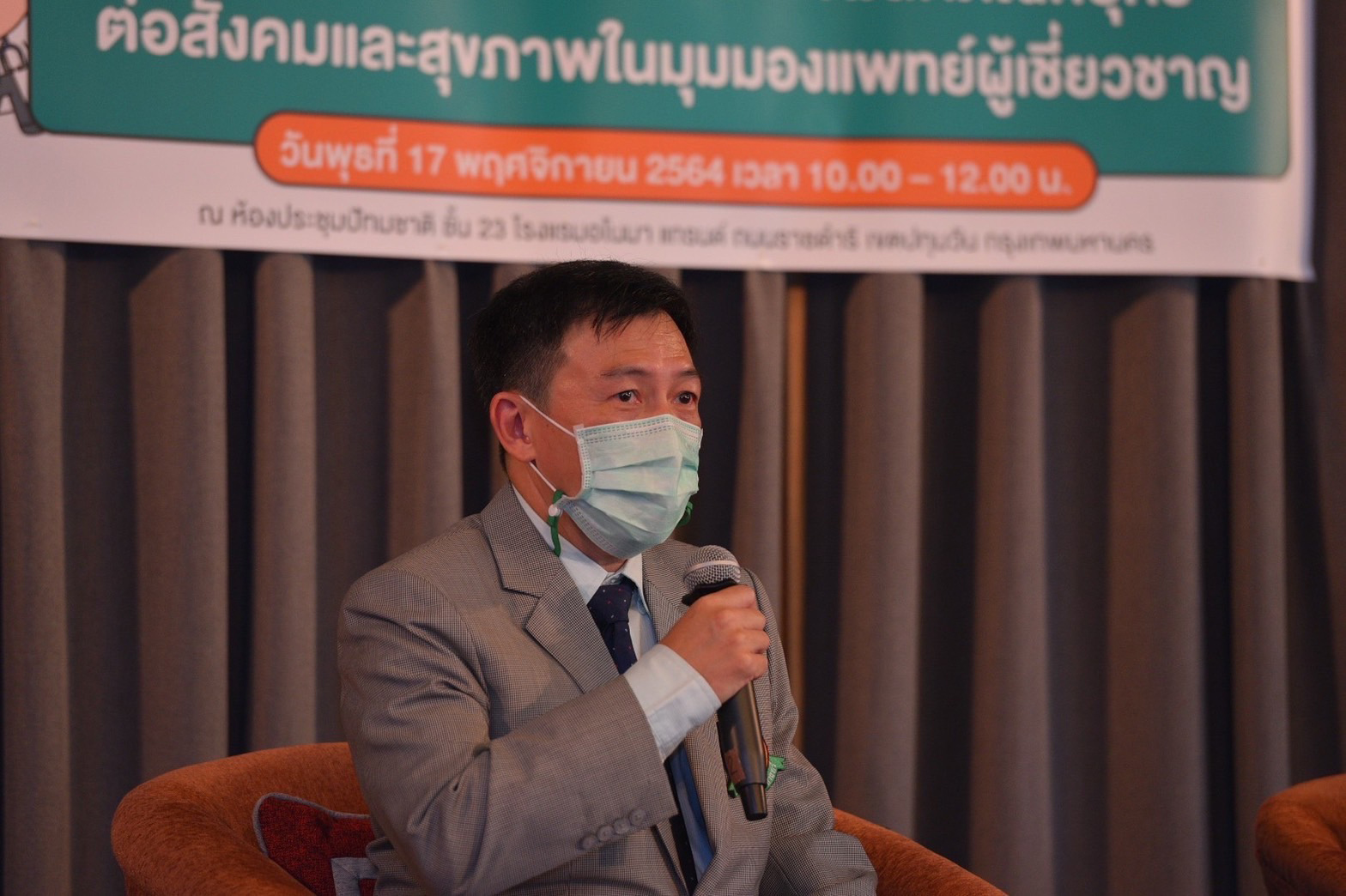 Secretary General of the Association of Thai NCD Alliance, Md Prof Sombat Muengtaweepongsa, explained further that the information compiled by Ramathibodi Hospital's Faculty of Medicine indicated that, while more than 70,000 Thai people die each year from cigarette products, the report also found that new smokers from the age of 10 were at the same time emerged, causing the country to spend more than 220 billion baht on medical treatment when the revenue collected from sales of cigarettes was as little as 68 billion baht. Apart from the immediate problems, there are also the problems of second-hand and third-hand smokes that put non-smokers at risk from inhaling cigarette smoke or from touching cigarette smoke residue from household items such as clothes.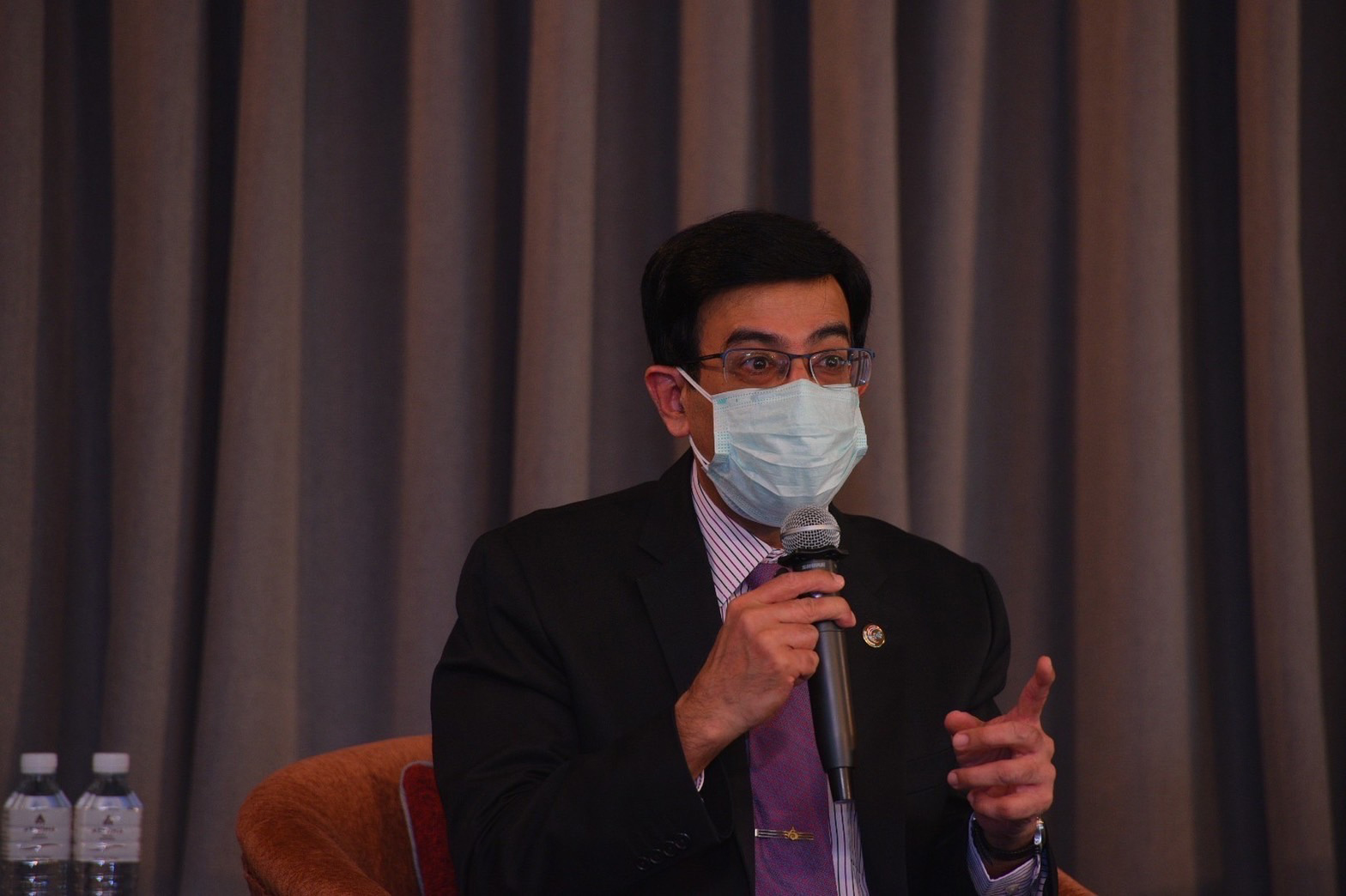 Director of Moral Promotion Centre (Public Organisation), Assoc Prof Dr Suriyadeo Tripathi, said that the WHO study on electronic cigarettes in the USA in 2019 indicates that 5.3% of middle school students and 16% of high-school students were found vaping, totalling 3 million vapers, as opposed to the number of adult vapers of 25 years of age or more which was reported at only 3.7%. This signifies that companies that sell electronic cigarettes direct their sales to youngsters. He said nicotine is a dangerous substance which stunts the growth of adolescent brains. Brains with nicotine are reportedly easily addicted to the genetic level. The far and wide advertisements and illegal marketing campaigns of electronic cigarettes online are misleading consumers about how electronic cigarettes are safer for health as compared to traditional tobacco cigarettes. The fruity and candy tastes of electronic cigarette juices are also very addictive. It poses more risks to youngsters to fall victim to nicotine.
"Electronic cigarettes attract new-faced smokers with images, tastes, smells, and sounds. Companies selling e-cigarettes organise cloud contests as a bear trap decorated with psychological lures and half-truth discourses about nicotine. This should be lawmakers' job to realise that today is the day when we have to build a shield to prevent our children from becoming emerging smokers — or worse, drug addicts. The small economic gain should not be compared to the long-term loss of population quality in the future," said Assoc Prof Suriyadeo.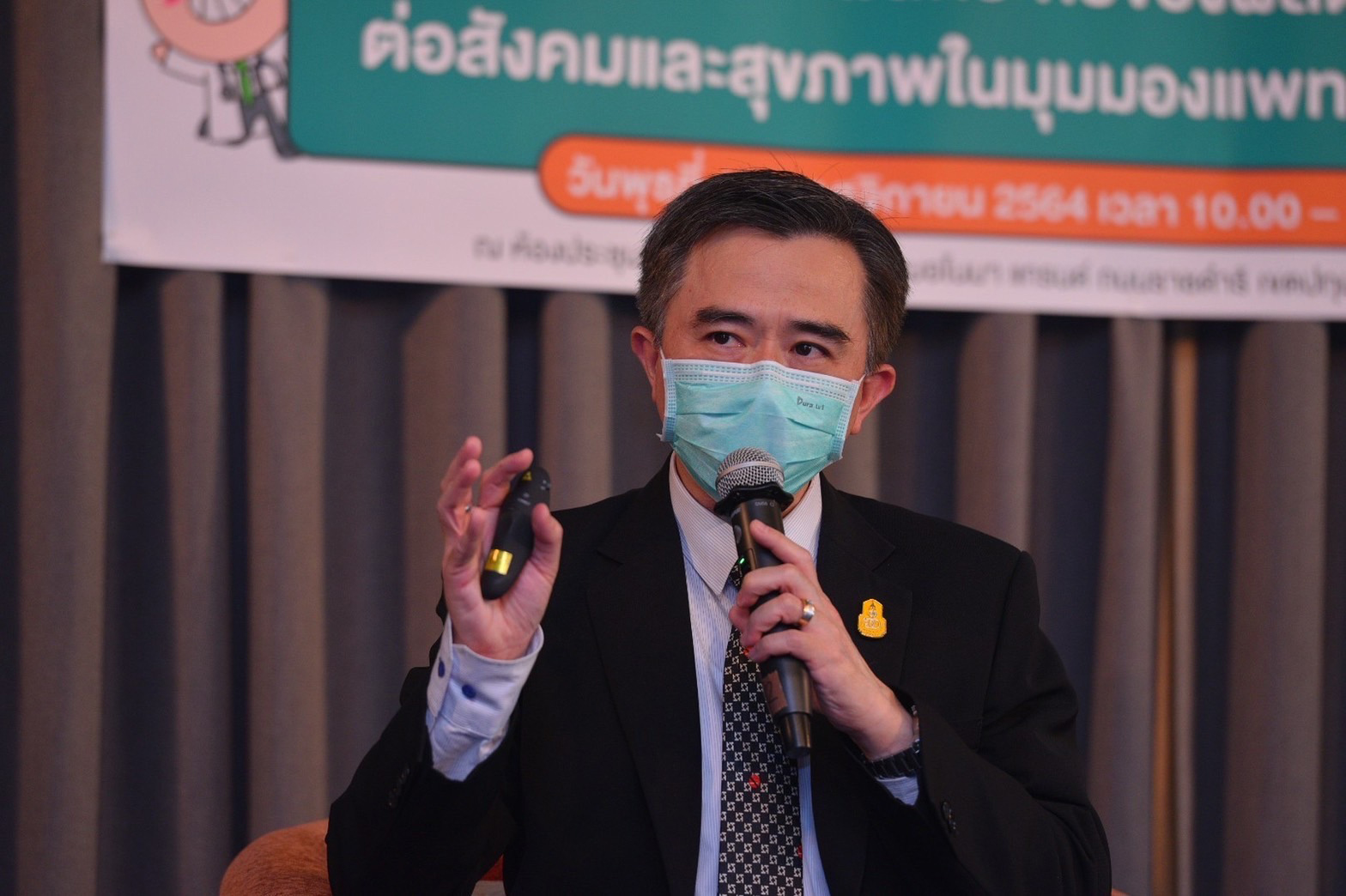 Head of Department of Internal Medicine, Faculty of Medicine, Srinakharinwirot University, Assoc Prof Dr Suthat Rungruanghiranya, said that, at present, the trending social media discourse saying that electronic cigarettes are safe products with no harm to health can be used as a tool to help people quit smoking and that governments should allow imports of such products like all other products. This trend is worrisome because it is just a groundless claim from tobacco corporations with an agenda of pushing their products to be sold freely in Thailand — all for profits. On the other side of the fact, a lot of information has been withheld by the tobacco industry such as research data into growing health effects of e-cigarette products as there are several chemical compounds present in e-cigarette vapour or smoke that haven't been detected in traditional cigarette smokes that could cause long-term health effects.
Besides, fashionable product design and exotic tastes and smells in e-cigarette juices have been made to be attractive for youngsters and could increase the number of smokers like in other countries. Therefore, it is imperative for the Thai government not to capitulate and agree to the mirage of profits proposed by tobacco businesses.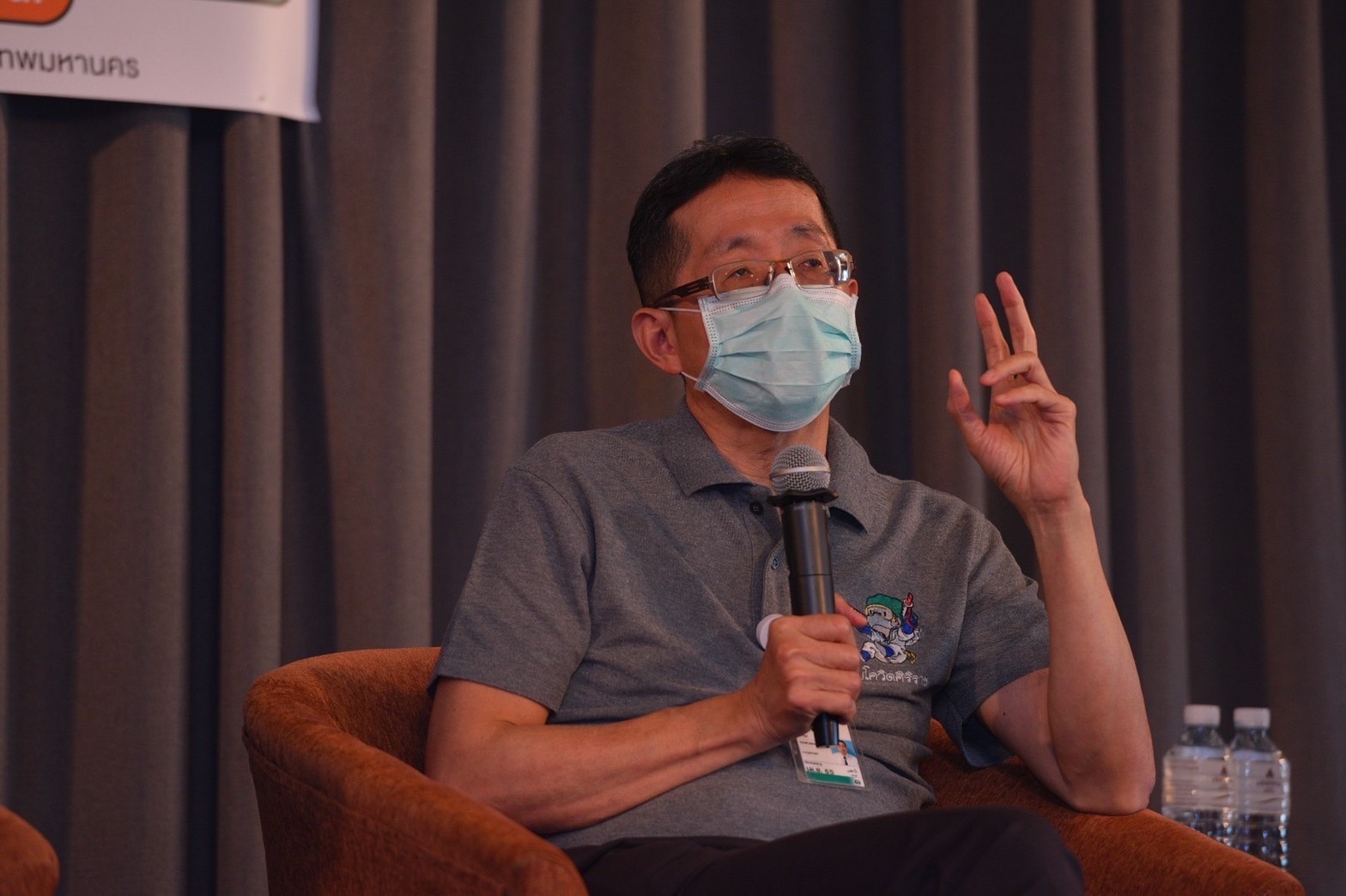 President of Thoracic Society of Thailand under Royal Patronage, Assoc Prof Dr Nithiphat Chiarakun, said that emphysema is caused by chronic irritation of the bronchi and air sacs from dust, smoke, or toxic gases. The majority of emphysema cases are caused by smoking cigarettes or e-cigarettes. Only a small percentage is caused by pollution. Emphysema is one of the top chronic diseases in Thailand that cause its population to become disabled and die prematurely. The global data indicate that patients with emphysema are more likely to become prone to Covid-19 contraction and have a higher rate of fatality. On the occasion of the International Day of Emphysema, we would like to invite everyone to turn their attention to pulmonary health as the lungs are heavily affected in the midst of Covid-19 outbreak.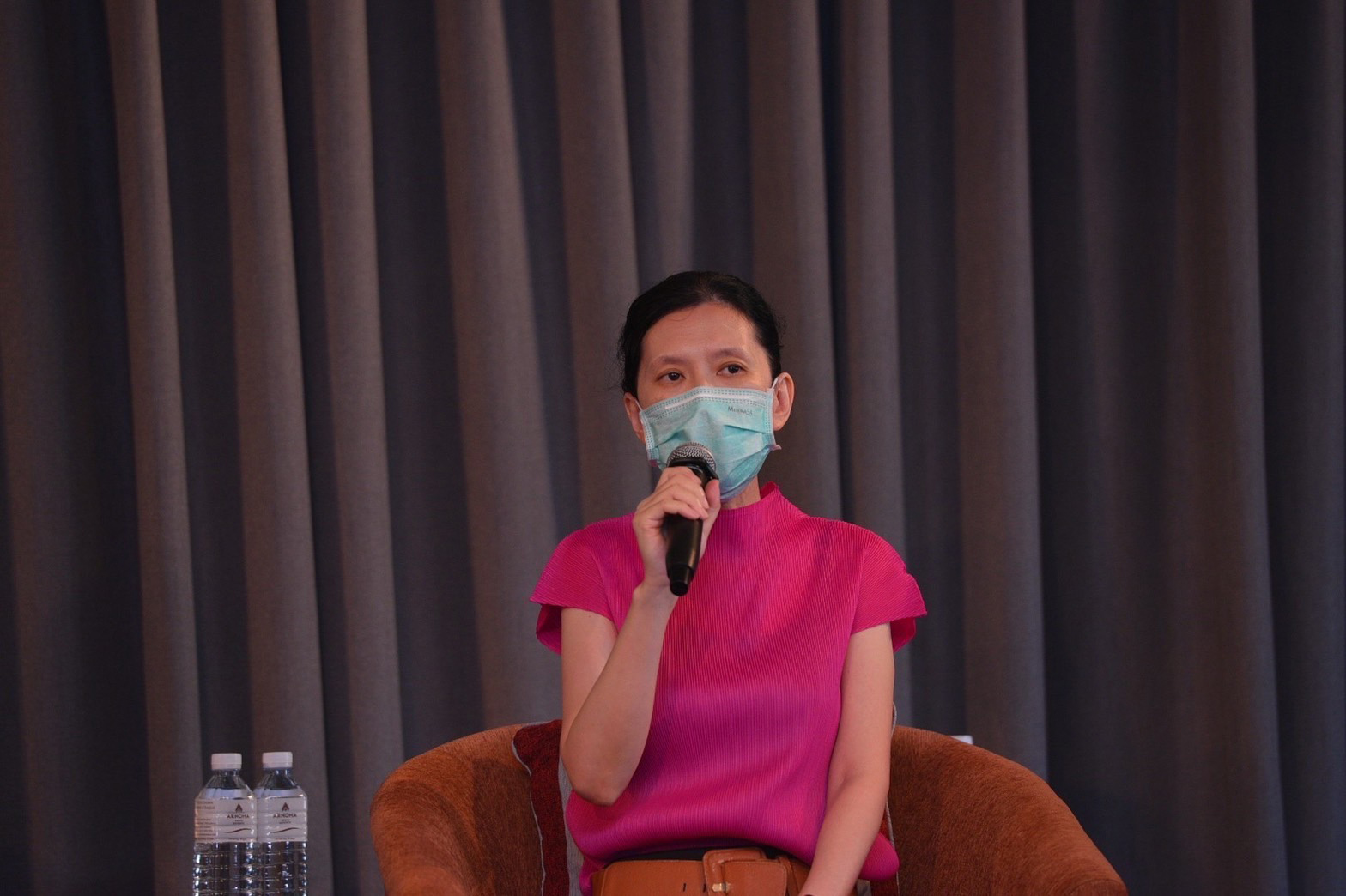 Prof Dr Thananya Boonyasirinant from the Heart Association of Thailand under the Royal Patronage, clarified that there is clear information that smoking can increase the risk of life-threatening coronary artery disease. Smoking is also a major risk factor for other localised atherosclerosis, notably cerebrovascular disease and peripheral artery disease. On the bright side, there are also supporting studies that quitting smoking reduces the risk of cardiovascular diseases compared to the risk in people who still smoke. Therefore, Thai and international heart associations publicise an advisory encouraging smokers to stop smoking for better health and reduced risks of acute and chronic coronary artery disease, high blood pressure, diabetes, and hyperlipidemia, and cardiovascular disease.
rn