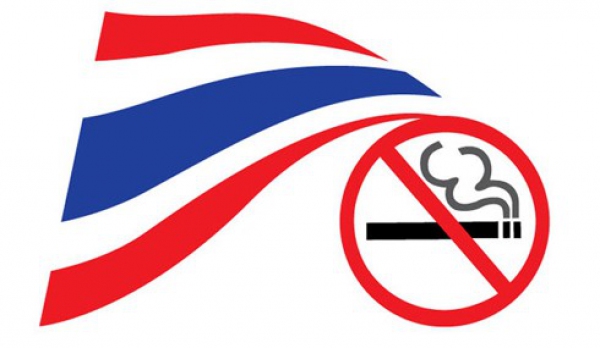 New Tobacco Control Act Approved by the Cabinet
BANGKOK — The minimum age to buy cigarettes in Thailand will be raised to 20 and puffers would see other tougher controls enacted under a tobacco-control bill endorsed by the Thai cabinet (May 26th 2015).
In a move hailed by anti-smoking activists, the cabinet approved in principle legislation of the new Tobacco Control Act. The act aims to prevent new smokers and reduce smoking prevalence especially among adolescents. It would outlaw the sale of individual cigarettes, sponsoring social activities by tobacco manufacturers, advertising through models and social media, etc.
Deputy government spokesman Major General Sansern Kaewkumnerd said yesterday the draft will be sent to the Council of State to double-check it adheres to guidelines issued by the World Health Organization, he added.
The Action on Smoking and Health Foundation expressed no concerns about the decision to allow the state legal-advisory agency to review the draft, saying it was only procedural.
Dr Prakit Vateesatokij, executive secretary of the foundation, said raising the age of buyers will deter youths from smoking due to the increased difficulty of accessing smokes.
The National Alliance for a Tobacco-Free Thailand praised the government's decision.
"This is an important present that the prime minister has given to the youth and Thai people on the occasion of World No Tobacco Day on May 31," said Mr Somsri Pausawasdi, the alliance leader, said.
If approved, the bill will replace current tobacco-control and health protection laws on the books since 1992.
Attempts to raise the minimum age of cigarette buyers began in 2011 in a move spearheaded by the Public Health Ministry. The legislation was forwarded to the cabinet in December.
SOURCE: BANGKOK POST
rnlink: http://www.bangkokpost.com/news/general/573515/bill-to-raise-miniumum-age-of-cigarette-buyers-to-20.