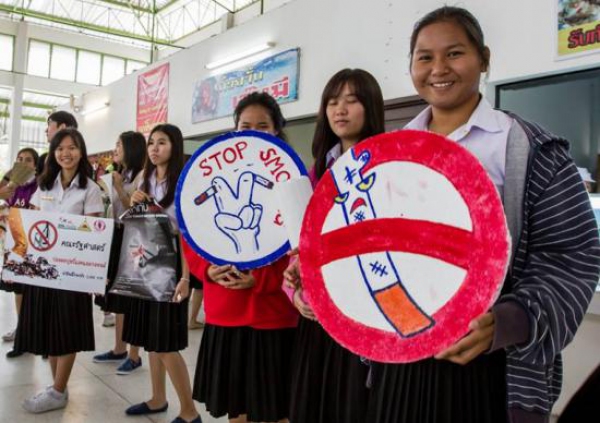 Location-based campaign Smoke-Free at Ubon Ratchathani
                     Location-based campaign is the key factor of the reduction effort of tobacco consumers as it has been proven to be more directed to the target especially now when it is found that most tobacco smokers are more scattered in rural communities rather than in the big cities.
                     The ThaiHealth-sponsored smoke-free province is another proactive mission aiming straight to the target group while attempting to expand its network by recruiting more partners, making the enforcement of tobacco control law farther away throughout the remaining areas. This is done by setting the common goal for each community, for the sake of the people living in the community themselves. Since the project's kick-off in 2011, Thailand has now as many as 31 smoke-free provinces.
                     The smoke-free Ubon Ratchathani project is one good example that depicts clearly an image of collaboration among all concerned organisations in the province, with the working culture that enables local staff to develop themselves by building an interlinked collaborative network from the very policy-making foundation to the policy-executioning operators. This is considered a great success of the project. As the common goal is set, the task fulfilling work becomes simple.
                     The smoke-free project begins with an appointment of the working committee to develop the potential of the provincial public health network. The committee then designs the framework for all partners in order to reach a common goal of making this Northeastern province of Ubon Ratchathani smoke-free.
                     The model of smoke-free province also includes an organising of bi-monthly knowledge exchange forum for both the policy-making committee and the local working staff to catch up on the progress of the project, and on-the-go troubleshooting for better collaboration.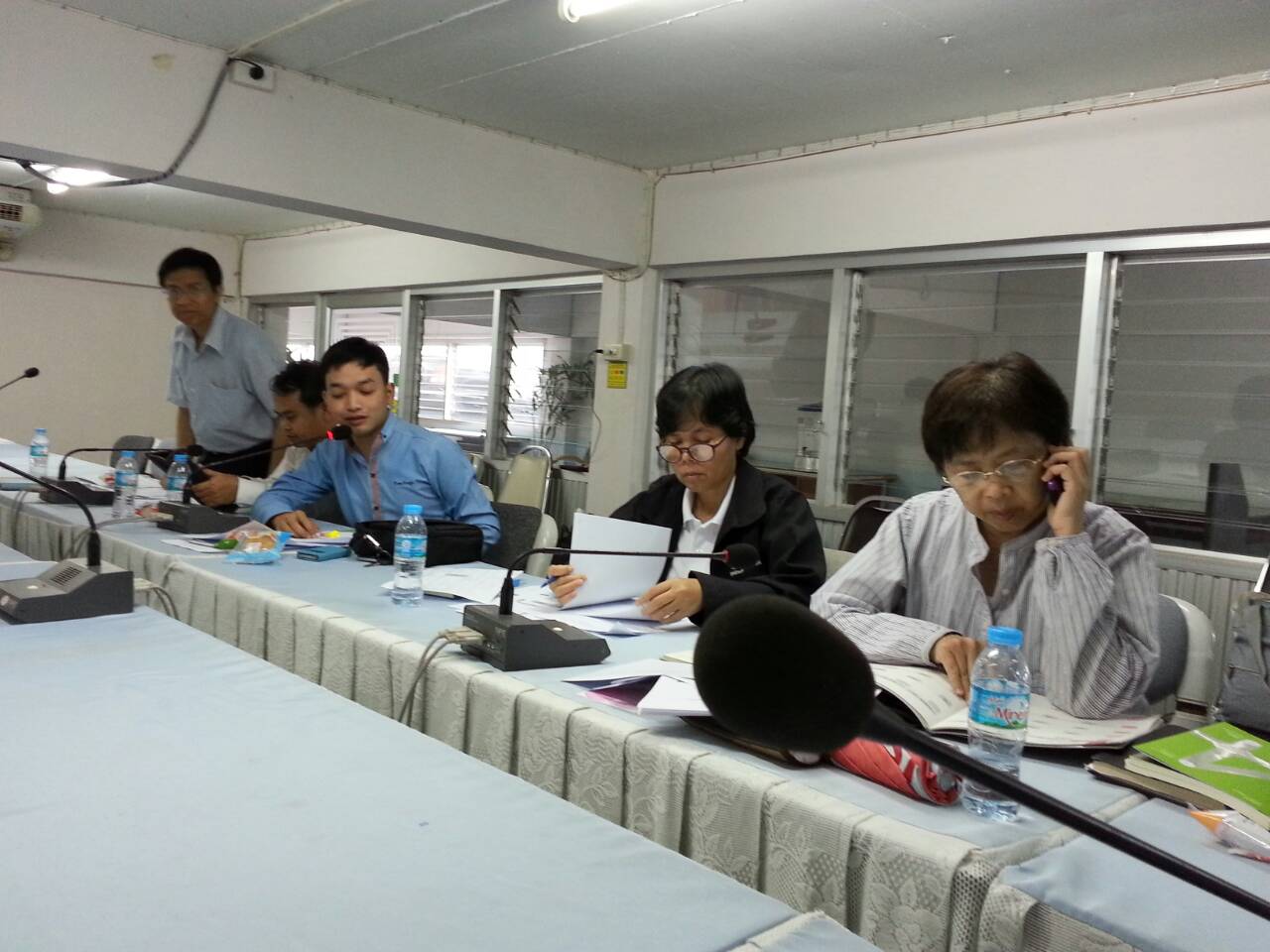 With collaboration of the faculty of staff from Ubon Ratchathani University and Sirindhorn College of Public Health of Ubon Ratchathani, the project expanded itself into educational institutions. As for the public face, the project has received assistance from Ruam Duai Chuai Kan of Ubon Ratchathani radio station as a partner, building awareness among the general public, while expanding the partnership into the public sector.
                     Besides the objectives, the secondary plan to cater to cigarette quitters by providing service of Fahsai Clinic through Sunpasit Prasong Hospital Ubon Ratchathani in terms of effective consultancy and systematic assistance for those who try to quit smoking.
                     Dr Chai Krittiyapichartkul, tobacco control expert, explained that the location-based project is destined for long-term, sustainable success. If the people in the community see the importance of designated smoke-free areas, the community will eventually be stronger in its effort to set social measures to make the whole community smoke-free.
                     However, the smoke-free province project should not be considered the project of one particular organisation but everyone's duty to have a part in creating smoke-free, healthy Thai society in each of everyone's province.