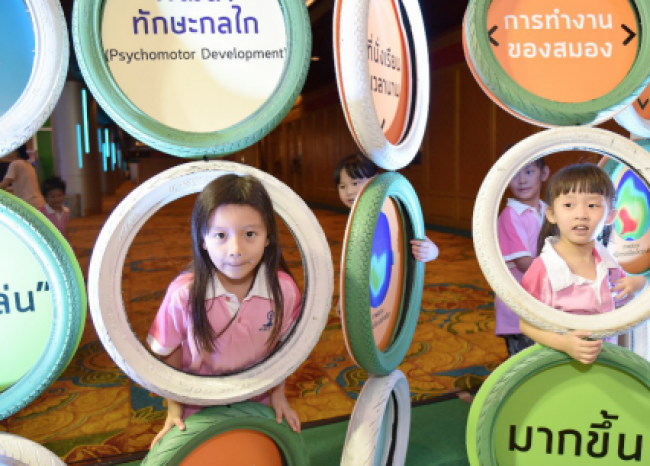 Get to know "Physical Activity" for healthy lifestyle
Thai people have changed a lot in the past years. They have now become idle people who dislike walking, stick to their easy comfort, sitting idle in front of television or swiping their mobile phones. It's safe to say that they are more inclined to idling than moving about.
Echoing the recent study conducted by the Institute for Population and Social Research of Mahidol University, the research has found that only 67.6% of Thai people are engaged in Physical Activity (PA), and that the number of 6- to 14-year-old youngsters who are engaged in physical activity decreased continuously – the number corresponding with the increasing rate of obesity.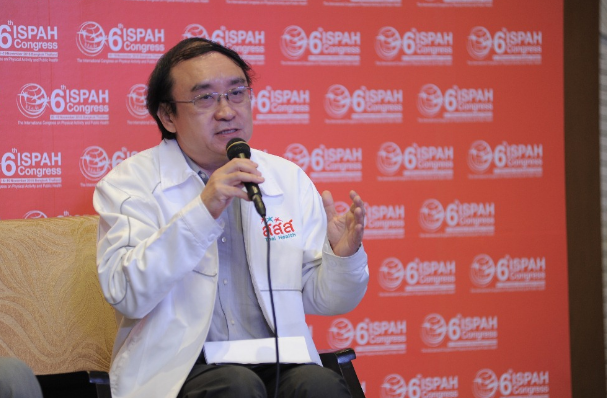 In the upcoming public forum for physical activity towards Bangkok Declaration and Public Policy as part of the "6th ISPAH Congress: International Congress on Physical Activity and Public Health, jointly organised by Thai Health Promotion Foundation (ThaiHealth), the International Society for Physical Activity and Health (ISPAH), the Ministry of Public Health (MOPH), Bangkok Metropolitan Administration (BMA), and World Health Organization (WHO), the forum will be held on November 16-19, 2016, at Queen Sirikit National Convention Centre (QSNCC) with 800 anticipated number of participants from around the world.
Speaking about the congress, Dr Udomsin Srisaengnam, head of the ISPAH organising committee, said that ThaiHealth had played an important role in initiating and creating various agenda about alcohol, cigarettes, road accidents, physical activity, and clearer pictures of physical activities towards Thai people's better health. Moreover, he said only domestic connections are not sufficient as the world has now become a much smaller community where everything is interconnected. ThaiHealth has the duty to coordinate and collaborate with its counterparts from around the world, working under the concept of "Triangle that Moves the Mountain" – which needs the academic and the public sectors driving forward the policy.
"ISPAH is the world's representatives of the world's major organisations in campaigning for physical activity for the betterment of the people's health. This year, ThaiHealth is trusted by ISPAH to host the international conference – first of its kind in Thailand and in Asia," said the head of the organising committee.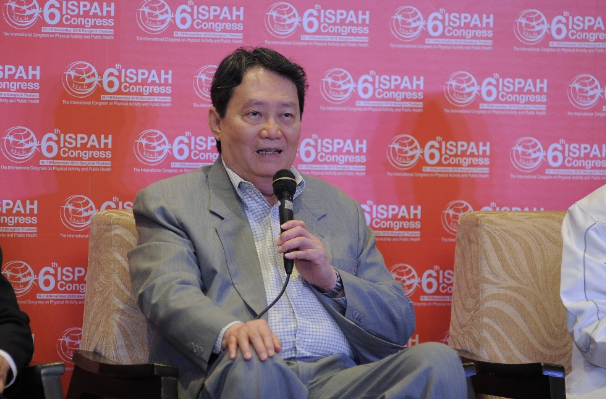 Meanwhile, Dr Supreeda Adulyanon, ThaiHealth Manager, spoke about the cooperation behind the upcoming conference that ThaiHealth has given support in three aspects: 1) Raising awareness about "physical activity" while campaigning for more physical activity in people. Medical research has clearly indicated that being idling is directly related to development of several diseases. 2) Pushing several measures, policies, and methodologies in reducing the rate of Non-Contagious Diseases (NCDs) in Thailand. The entrepreneurial and civil planning sectors must join hands to push the necessary measures into the system. 3) environmental campaigning, which is based on active people, active place, and active policy.
ThaiHealth Manager, meanwhile, added that ThaiHealth has been supporting by collaborating with and giving assistance to its network of alliances, namely Thai Jogging Club, Thai Cycling Club, and Network of Fatless Belly Thais.
The upcoming ISPAH conference that will take place later this year in Bangkok will be participated by physical activity experts from around the world, including activists, scientists, and policy-makers. The gathering is expected to bring about several waves of vibration towards creation and expansion of network, upgrading of academic works, and worldwide dissemination of news and information. As a result, Thailand will benefit from the moves by understanding, being aware of the new model of physical activity in organisational, local, national, and international levels. Therefore, the international congress needs cooperation from every sector for the future positive change in health," said ThaiHealth manager.
The 6th ISPAH conference, which will take place on November 16-19, 2016, will see more than 700 academic articles submitted from academics from all over the world. More than 800 participants of the conference will help push the policy to support and promote national-level physical activity. Furthermore, the conference will also welcome representatives from major cities around the world who will share their experiences and success stories about physical activity promotion. Thailand will greatly benefit from the examples to be provided.
Readers can follow the updates about the 6th ISPAH conference and pre-register at www.ispah2016.org.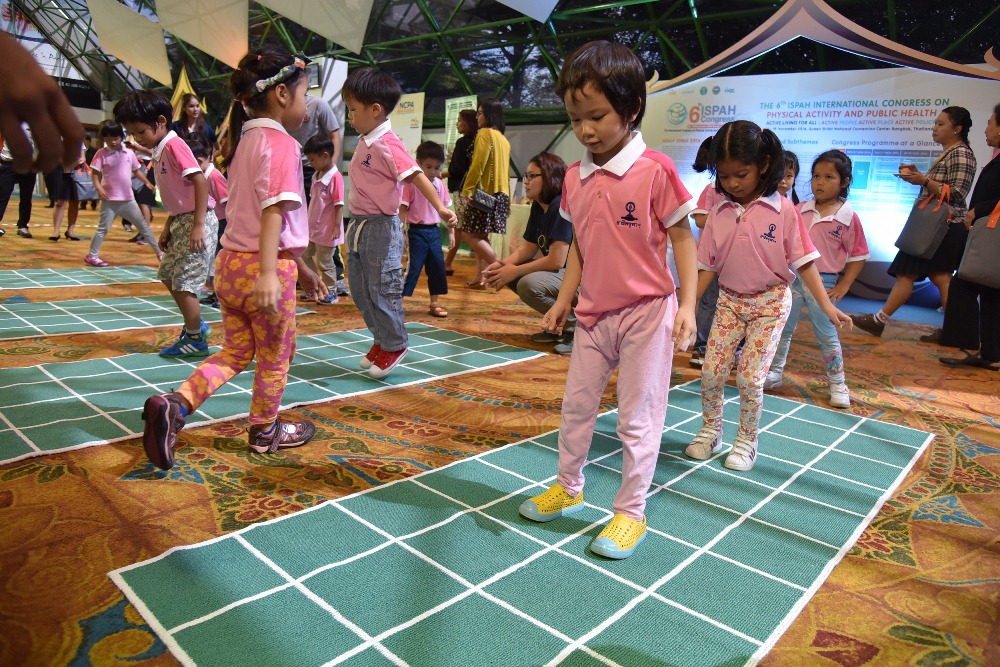 * * * * *