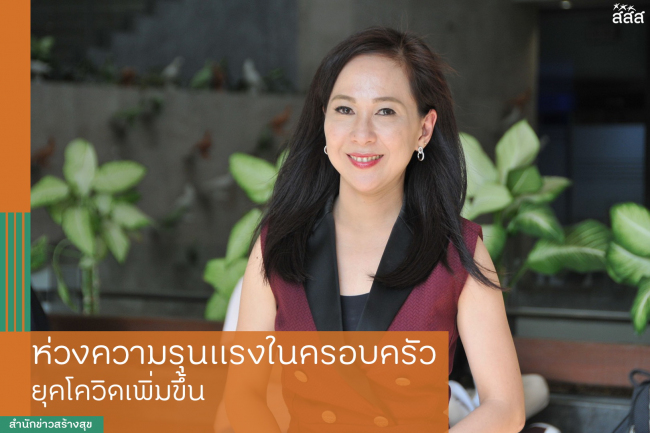 Domestic violence soars under coronavirus shadow
The Thai Health Promotion Foundation (ThaiHealth) and its strategic partners are pushing to submit eight propositions to give assistance to women, children, and people with disabilities to escape domestic violence as the coronavirus pandemic put women in a pool of domestic violence at homes, falling victims to family members and being coerced to compromise or conclude settlements off-court.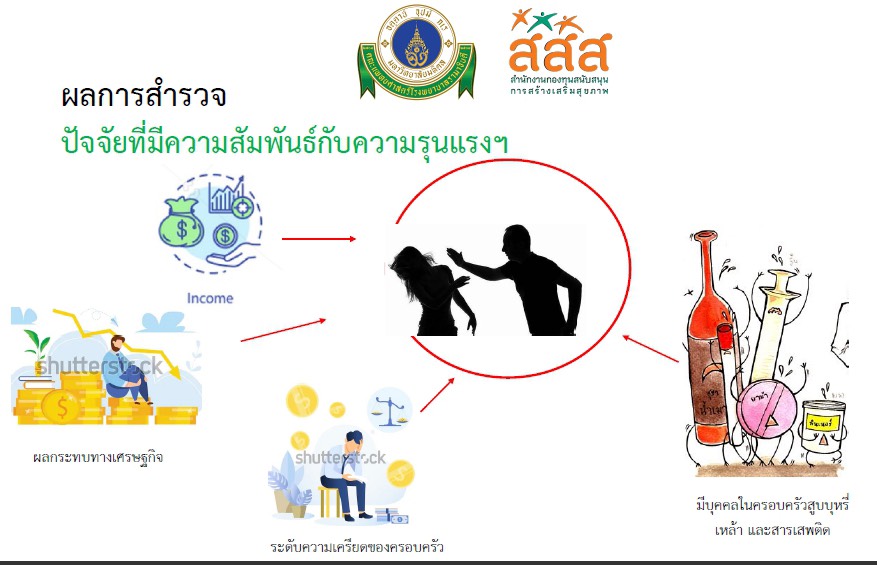 Apr 20, 2021 – ThaiHealth's Director of Health Promotion for Vulnerable Populations, Mrs. Porranee Poobrasert said that the recent survey on domestic violence conducted by Faculty of Medicine, Ramathibodi Hospital, Mahidol University, in 40 districts of 9 provinces – Bangkok, Ratchaburi, Chonburi, Chiang Mai, Phitsanulok, Udon Thani, Ubon Ratchathani, Surat Thani, and Songkhla – hit a new high of 42.2%, a steep increase from 34.6% in 2017. The survey reflects that the coronavirus pandemic is one of the main causes of the increasing rate of domestic violence.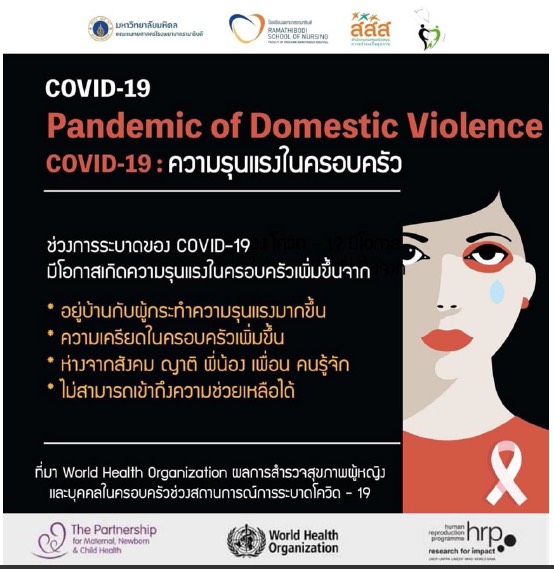 The survey also correlates with World Health Organisation's (WHO) report conducted in 2020 during the peak of coronavirus. The WHO report indicated that domestic violence is rooted from the following factors: 1) More people have no choice but living with violent family members, 2) The level of stress is accumulated over time living under violence-induced environments, 3) The social distancing imposed enlarge the space between family members and close acquaintances, and 4) Victims of violence are not reached out to when needed.
Ms Porranee explained further that ThaiHealth is now pushing support with cooperation from Social Equality Promotion Foundation and Association of Equality Promotion for Women with Disabilities to deploy assistance for the victims of domestic violence by helping them out of the problem, encouraging them to see their potential so that they will be – in the future – strong and get up to fight the violence for other victims in need through a network of former victims of violence. The network will be in charge of coordinating and giving legal advice and/or assistance to victims of violence on the judicial stage.
Information about violent situations in all cases will also be collected for further analysis so as to become a concrete policy accessed by the society, the judicial system, and by the government services. According to the situation, the violence does not only occur to women, but there are many more children and people with disabilities who fall victims to violence on a daily basis and they are shunt by the legal processes just because most times the violence happens within the walls of their own homes.
In 2021, the Social Equality Promotion Foundation and Association of Equality Promotion for Women with Disabilities proposed to draft people-friendly policy with eight important issues to address urgently:
rn
Penalty for irresponsible men who coerced or lure others to have sexual relationship with.
rn
Broader and more intense public relations for Social Hotline 1300.
rn
Alternative services offered by government for youngsters and women with unprepared pregnancy.
rn
More allocation of budget and higher level of work integration between different organisations from both government and private sectors by providing more nurseries for single parents.
rn
More allocation of budget for the rescue and assistance of children, women, and people with disabilities struck by sexual and domestic violence, in order to assist them with decent legal services.
rn
More access to medical and social treatment for children, women, and people with disabilities.
rn
Domestic Violence Action Centre, Department of Women's Affairs and Family Development, Ministry of Social Development and Human Security should offer more understanding and friendly services, including refraining from aggravate the problems by proposing alternative solutions with the need of the victims taken into consideration.
rn
Accelerated provision of services while under care of police: swift provision of interpreter in target language and communication expert for children, women, and victims of violence.
rn
rn