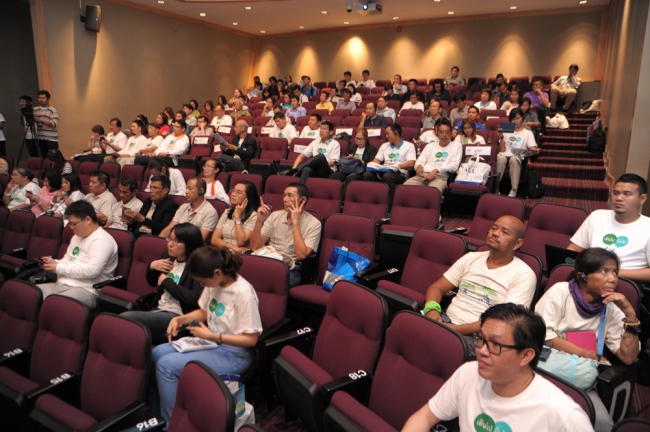 Bicycle City: A Lesson from Taipei
At the time when Thailand is struggling to build bicycle lanes all over the city, experiences from many other countries have been raised and discussed as lessons and examples in constructing world-class bicycle cities.
In the 4th "Thailand Bike & Walk Forum: Bike & Walk For All" jointly organised by Thai Health Promotion Foundation (ThaiHealth), Thailand Cycling Club, and the network of alliances, Dr Cheng-sheng Pong, Director of Public Works Department, Government of Taipei City, was invited as a guest speaker to elaborate Taipei's experiences and lessons in their building of bicycle city.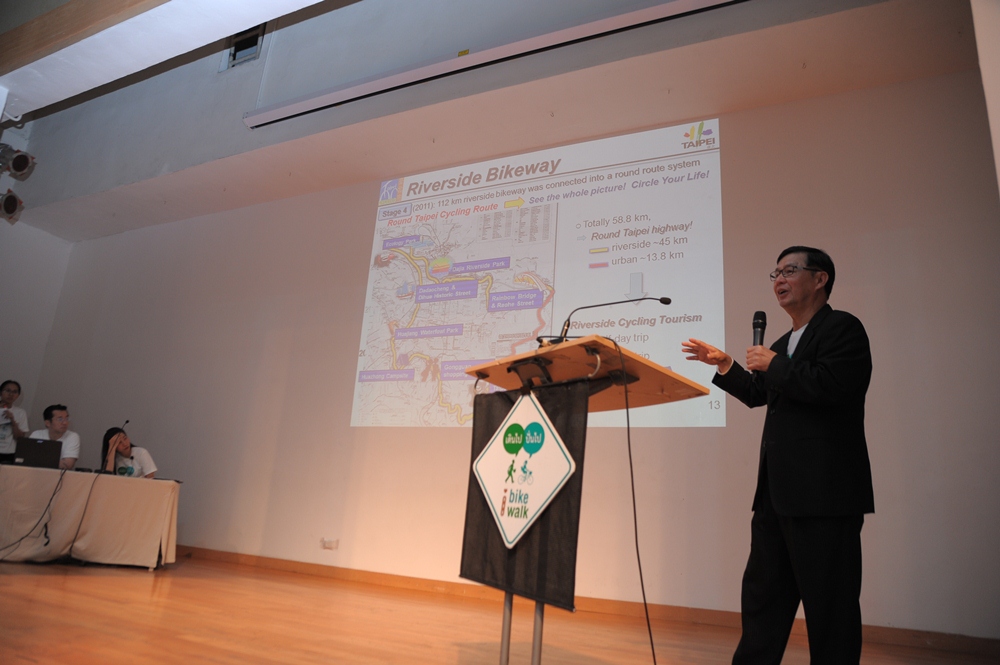 Dr Pong said that Taipei in 1997 first witnessed its first bicycle lane on the riverside, and then the bicycle lane crept into the city. It was the new model for constructing  Asian cities' bicycle lanes, expanding pedestrian paths, and allocating new space for walking and cycling. Nowadays, Taipei possesses 71.47 kilometres of bicycle lanes, 308.33 kilometres of shared roadways, and 112 kilometres of riverside bicycle lanes.
The plan to build bicycle lanes in 2015-2019 aims at promoting the use of bicycles as vehicle for daily life for relaxation, shopping, and travel. The move also plans to provide friendly and safe atmosphere for bicycles. At present, Taipei has a total of 379.8 kilometres citywide.
Director of Public Works of Taipei City Government added that the landscape adjustment of the City of Taipei was supported by both the government and private sectors in terms of installation of art objects, promotion of wall graffiti, installation of wall mosaic to prevent flooding, building of playgrounds, and initiation of the "Happy Wall", participating in meetings to organise landscape and bicycle lane designs based on population density, traffic, and social conditions, so that Taipei becomes a sustainable bicycle city.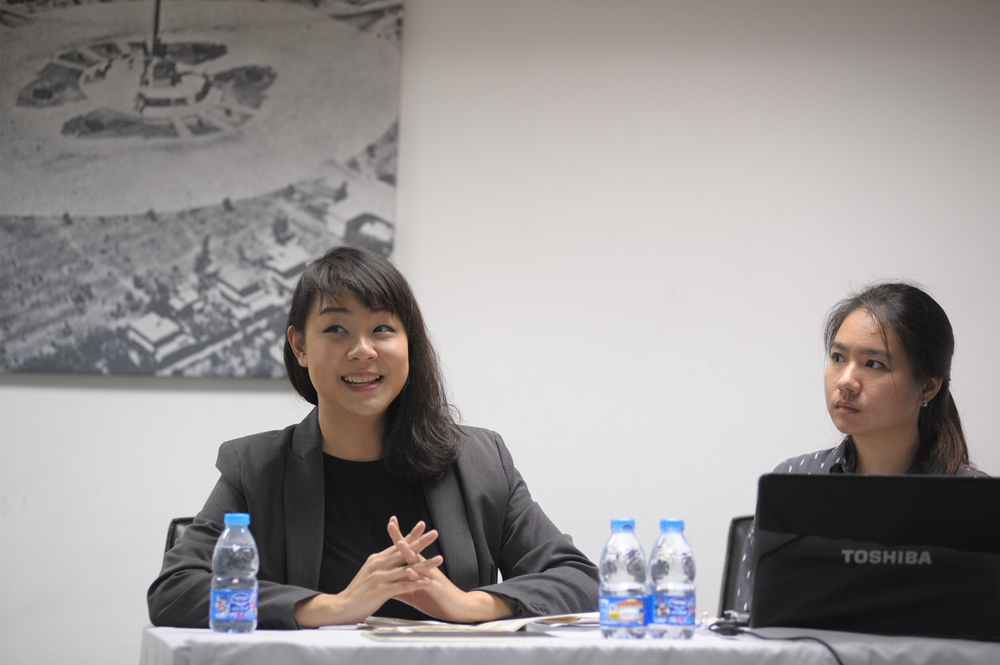 Ms Naphawadee Rojanadharma and Ms Supitchaya Suphaphiphat of Faculty of Engineering, Kasetsart University, have proposed a development project to create transport linkage between bicycle and public transport system. The two conducted research and concluded that, if there was such a linkage, 60.9% of people who never used bicycles will turn to try to use bicycles, and 94.1% of city cyclists will have easier life.
"Besides, the transport linkages, for example, stations and bus stops, should have bicycle ramps to facilitate easy displacement of bicycles. The parking should be safe, while the public transport should allocate space for bicycles and different fare system."
…The issue of bicycle-to-public-transport has not been raised or talked about in the master plan of this country…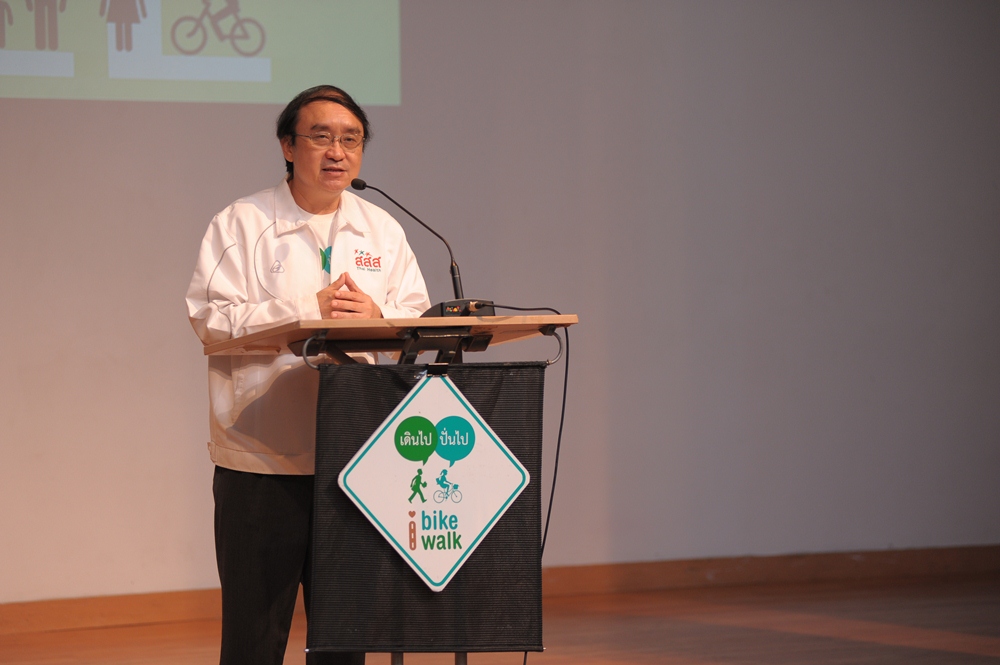 Dr Supreeda Adulyanon, ThaiHealth Manager, viewed that everybody can dream about transforming Thailand into a Bike & Walk country like Taipei. This round of "Thailand Bike & Walk Forum: Bike & Walk For All" had answers to every question because many examples have been demonstrated and presented in the forum. ThaiHealth is adhered to its mission of initiating, stimulating, and supporting organisations in every sector to develop the social system that is compatible to health, with suitable physical activities, as many Thai people are suffering from non-contagious diseases (NCDs) due to their own behaviours and environment.
According to survey conducted by Institute for Population and Social Research, Mahidol University, only 67.6% of Thai people are having appropriate rate of Physical Activity (PA), while physical activities of Thai youths of 6-14 years old declined gradually, relating to the increasing rate of overweightedness and obesity.
"ThaiHealth is joining hands with several agencies, aiming that, in 2020, we will try to increase the rate of physical activity of all age groups to 80%, using walking and cycling as choice of displacement. Last year, ThaiHealth collaborated with the Ministry of Interior to promote the use of bicycles in many occasions, initiated the "1 playground, 1 public park, and 1 bicycle lane" project in every province of Thailand. The said project was also planned down onto every district of the country," Dr Supreeda concluded.