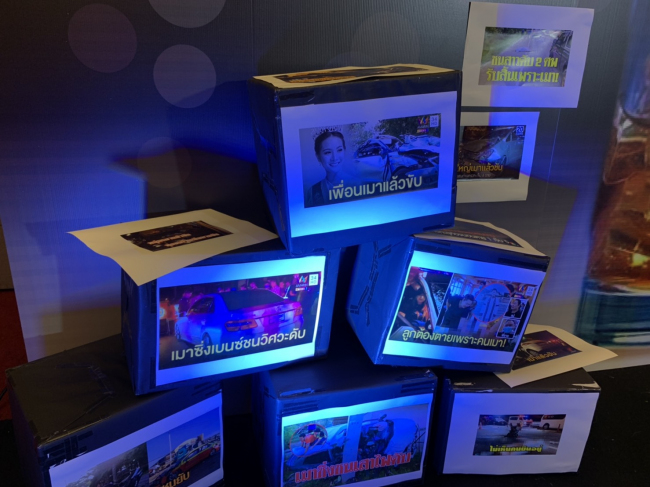 DUI penalty to be intensified for repeated offenders
The recent discussion of Thailand's health, alcohol, and road safety coalition has proposed a penalty upgrade for repeat drunk-driving offenders to immediate prison term while urging sellers of alcoholic beverage to conduct their businesses responsibly in order to create new ethics and social standards.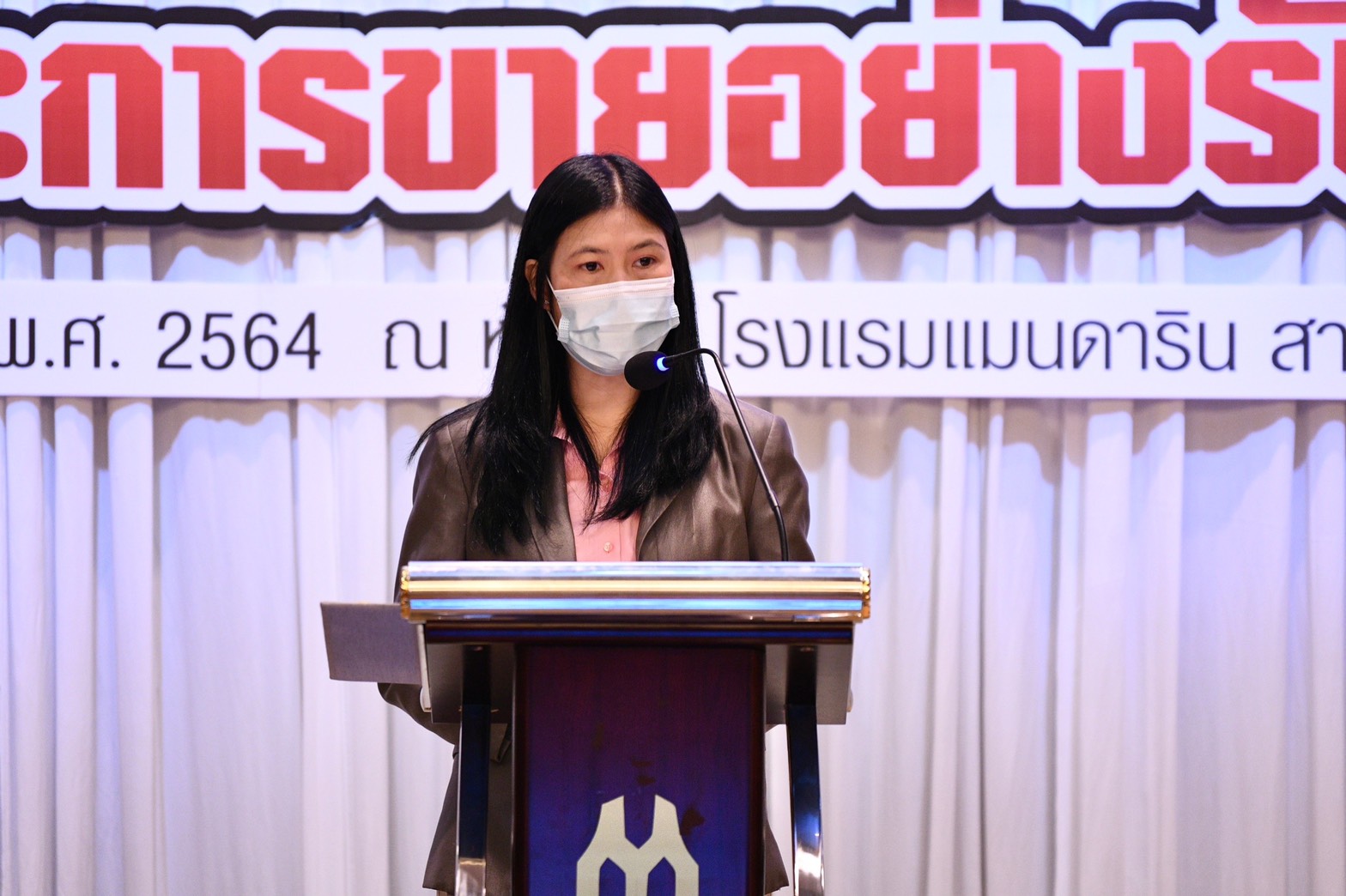 The discussion of "Road Accidents, Drunk-Driving Repeat Offenders, and Responsible Sellers" was jointly held by Life Quality Development Network, Road Safety Thailand and Road Safety Policy Foundation, StopDrink Network, Thai Health Promotion Foundation (ThaiHealth), and strategic partners, on March 15, 2021, at Mandarin Hotel Bangkok at Samyan.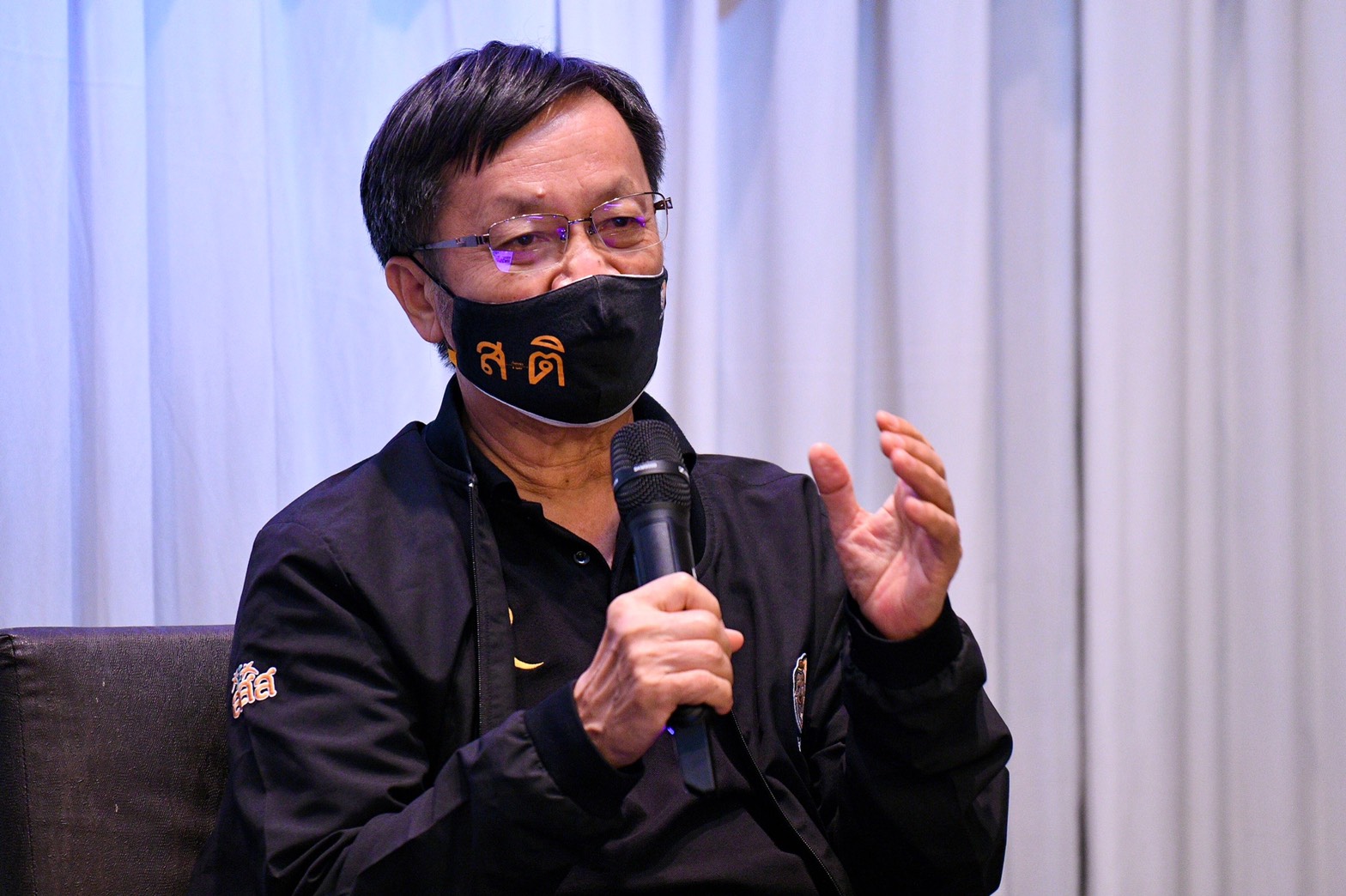 Director of ThaiHealth's Social and Health Risk Control Section, Ms Rungarun Limlahaphan, said that ThaiHealth has continuously been in support of its strategic partners in monitoring the situation of road safety and in creating new organisational and social standards for road safety since 2003. According to data of Department of Probation, Ministry of Justice, the number of probation cases in April 2020 – during the first peak of coronavirus scare – was steeply dropped to only 550 cases compared to as many as 17,584 in the same month of the previous year.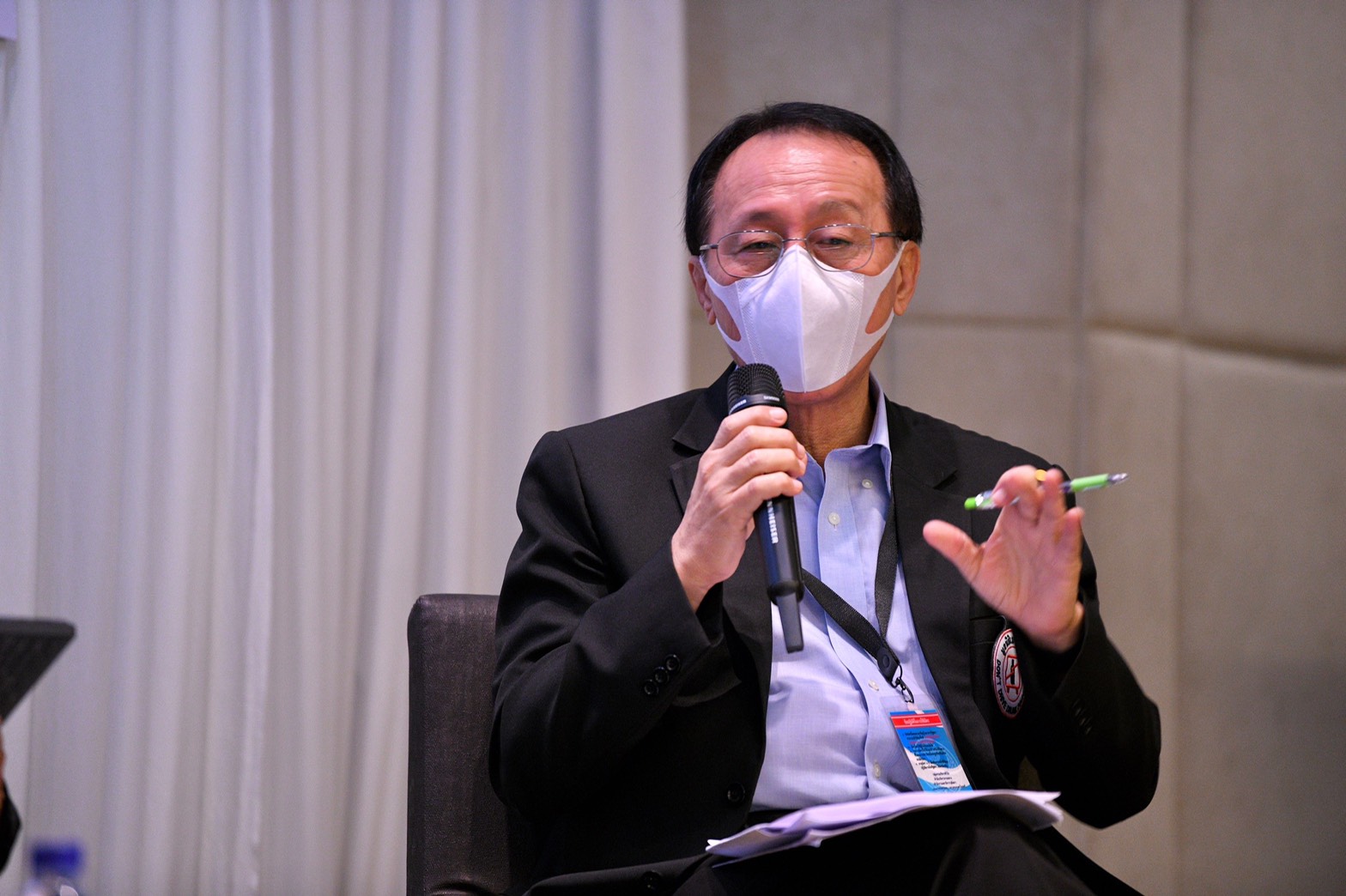 The significant drop of 96.8% in just one year was caused by lockdowns, alcohol prohibition, and closure of pubs and bars, which directly affect the number of drunk drivers, reflecting the government's serious enforcement of alcohol control laws and road checkpoints. This leads to a significant decrease in the number of accidents. This signifies that the support for law enforcement officers to constantly conduct their work throughout the year can automatically reduce the loss of lives on the road.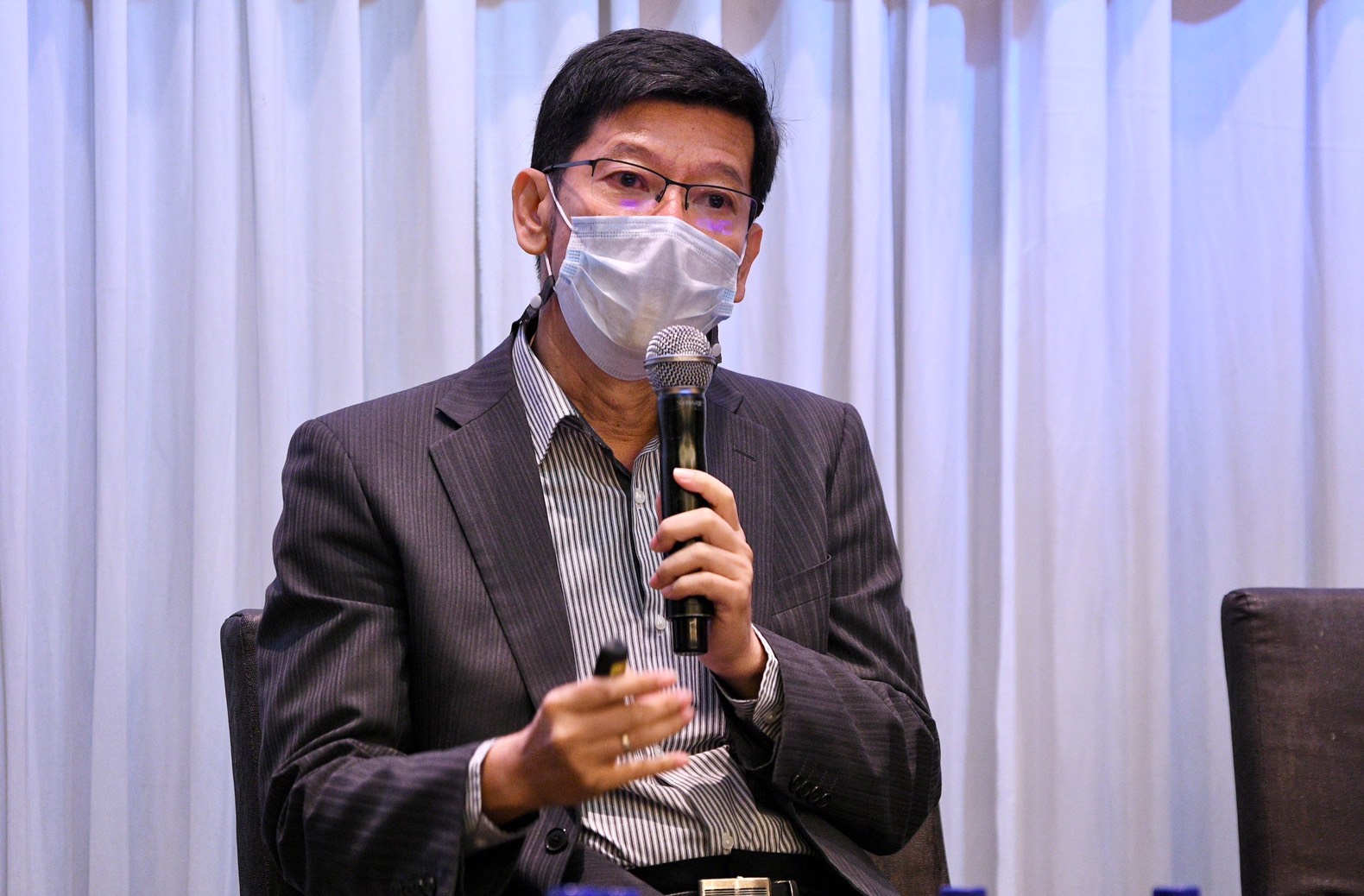 Chief of the Road Safety Policy Foundation, Dr Thanapong Jinawong, referred to the recent Suan Dusit Poll conducted on the topic of whether the penalty for drunk driving offence should skip the suspension of sentence, saying that more than half or 56.37% of 2,152 respondents were involved in the drunk-driving accident. Almost all of them or 93.96% voiced their support for intensified penalty for drunk driving; and 87.45% voiced their support for immediate imprisonment without probation.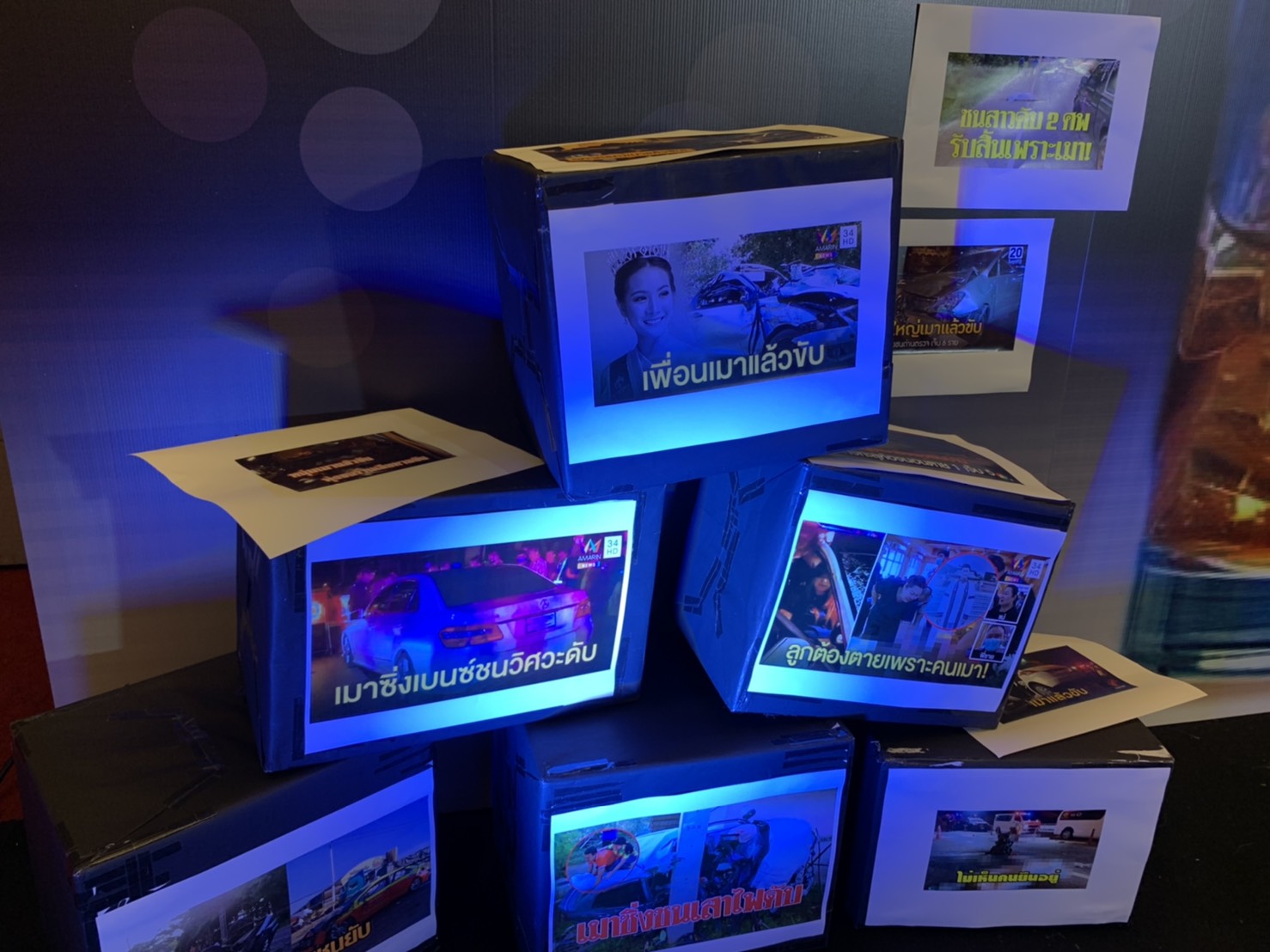 According to the poll, the respondents also added that Thailand should have better law enforcement in order to reduce the number of accidents, so that drunk driving could never again damage the society. It was then proposed to both government and private sectors to develop broader measures from downstream to upstream. However, law enforcers are urged to seriously enforce the laws and penalties for the time being to create the new platform of social standards.
Director of StopDrink Network, Songkran Phakchokdee, said that alcohol conglomeration's campaign of "Drink Responsibly" appeared to some people as a good campaign, while others viewed it as irresponsible and shameless as the slogan blames it on drinkers for their lack of responsibility. The network thought that the alcohol conglomeration had no right to tell drinkers to drink responsibly, while urging sellers to sell responsibly.
Many studies indicate that the 'drink responsibly' campaign does not help with reducing drinking problem, but a mere marketing stunt that only increases the sales volume. This campaign has only made the public reckless. More and more young people have become new-faced drinkers, putting the average age of drinkers down. This only makes alcohol businesses thrive as alcohol addiction creates bigger customer base, which directly creates social impacts such as domestic violence, crimes, and economic problems in all levels of society.
Secretary General of Don't Drive Drunk Foundation, Dr Thaejing Siripanich, said that there is nothing wrong with business being business. But alcohol business is categorized as an unconventional business as the product of this business is the cradle of several social problems – accidents, domestic violence, brawl, and many more. The most important issue is how to make the general public realise the danger of alcoholic beverages.
"The Don't Drive Drunk Foundation stays firm in campaigning for reduction of alcohol consumption among Thai people. But for people who cannot, the foundation would like to implore them to refrain from driving any sort of vehicle as the law clearly states that violation of the law could lead to the minimum of 1-year jail term or a hefty fine of 5,000 to 20,000 baht, or both. Besides, alcohol consumption also poses a risk of creating road accidents," said Dr Thaejing.
Mr Sanan Suthiprapha, father who has lost one-year old son to drunk-driving-related accident, said that the incident happened so fast he could not have enough time to prevent as a drunk driver drove their vehicle into his home, instantly killing his 1-year-old child while his wife and daughter being left badly injured. The drunk driver later died at the hospital. He said from then on, the lives of his family turned upside down and became hell on earth, without any possibility of reclaiming anything. He commented strongly that the problem of driving drunk must be addressed at the root of the problem: places where alcoholic beverages are sold should be closed early in order to prevent drinkers from taking their time drinking for too long; and the penalty from drunk driving should be intensified so as to create fear, and that they don't repeat the offence.
rn