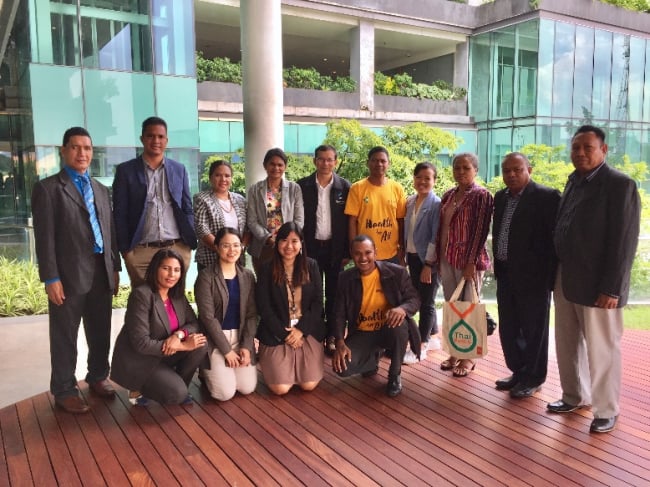 ThaiHealth welcomes visiting delegates from Timor-Leste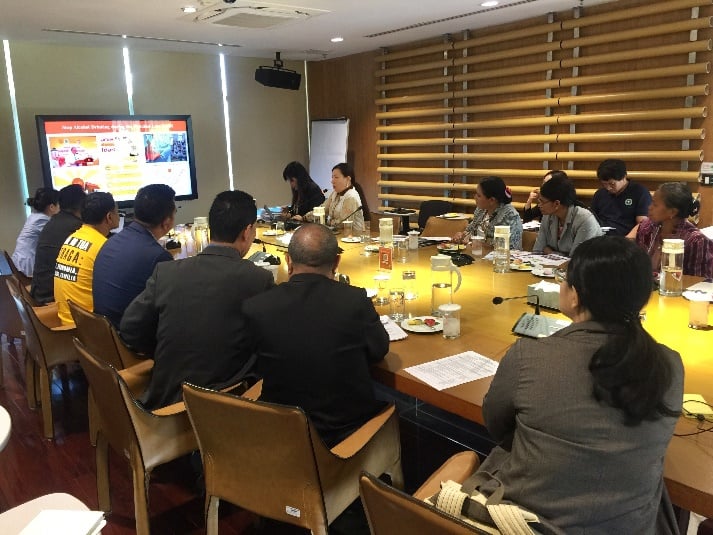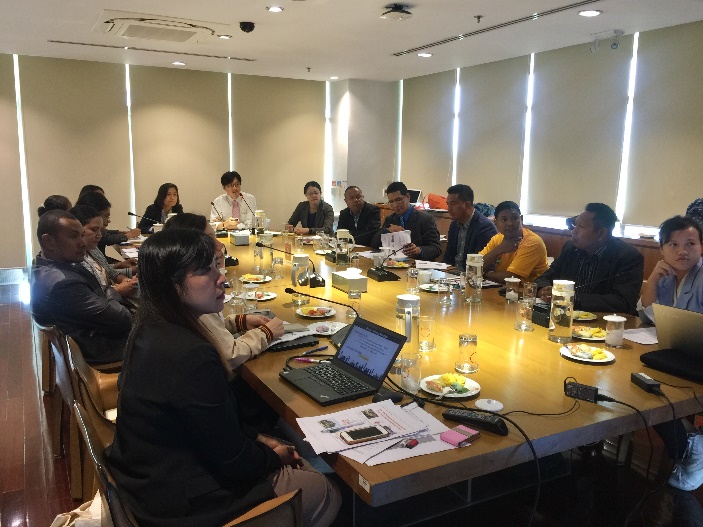 The International Health Policy Development (IHPP) and International Affairs Division of the Office of the Development of Relations and International Relations on October 8th, 2019, organised a 10-strong visiting delegation comprising the executive committee and senior officials from the parliament, Ministry of Public Health, Customs Department, Ministry of Tourism, Trade and Industry, from the Democratic Republic of Timor-Leste.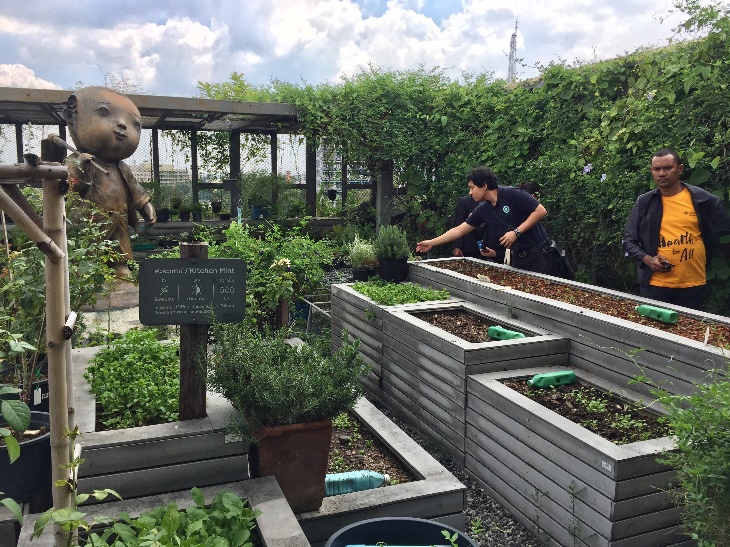 ThaiHealth as the host organised in honour of the visiting delegation an informative session on financial and fiscal model for health promotion of ThaiHealth and its partners; an information-sharing session of work experience the promotion of health in Thailand, with regard on efforts of constituting alcohol consumption policies, including working mechanisms and models of health promotion in Timor-Leste.
Timor-Leste Ministry of Public Health is in the process of pushing itself to constitute alcohol control measures in the country. This new ASEAN observing country is therefore interested in learning from Thailand's success stories and problems envisaged in the past on pushing for alcohol consumption control policies and prevention of road accidents whose main cause if the alcoholic beverages, cultures of working with government agencies, community participations in solving emerging problems, and so on.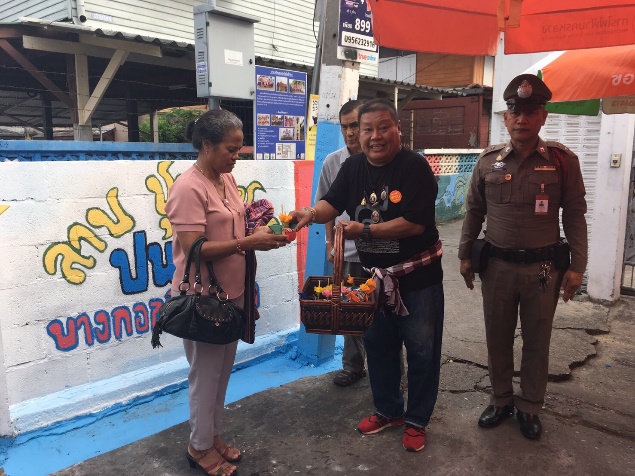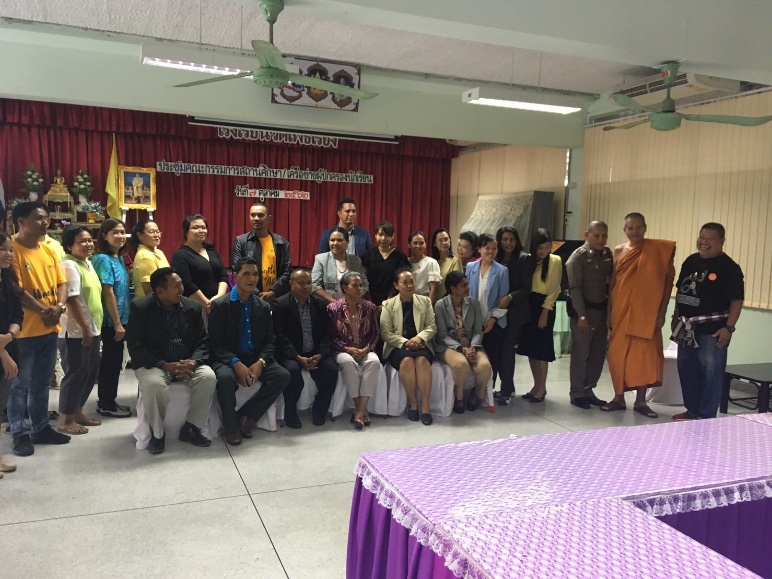 The study tour commenced with international relations expert, Mr Rangsan Munkong, who delivered a welcome speech to the visiting delegation. Then, the visiting counterpart shared their expectations and objectives of the study tour. Miss Sineenat Wangdee, senior international relations officer and Ms Niyada Imphet, planning specialist from the Office of the Major Risk Factor Control, delivered a presentation on ThaiHealth's overview, working culture, strategies, plans, and mountain-moving strategy on driving forward important works, notably ThaiHealth's role in pushing for alcohol control policies in Thailand. The speakers also shared their organisation's work experience.
As for the afternoon session, the delegation moved on to a field trip to Wat Pho Riang community in Bangkok Noi district of Bangkok, which is a good example of community participation where temple, school, the local police, community leaders, and villagers come together to jointly organise activities in an effort to reduce several risk factors by promoting shops in the community to comply with the Alcohol Control Act, educate villagers about food safety, organically-growned vegetables, waste classification, give advice to villagers who desire to stop drinking, mediating domestic violence, and so on.