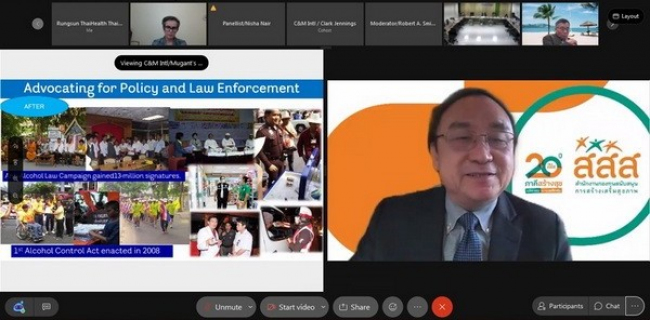 ThaiHealth shares success stories of cancer prevention in Thailand at APEC Life Sciences Innovation Forum
Thai Health Promotion Foundation (ThaiHealth) has shared a success stories of cancer prevention effort at APEC Life Sciences Innovation Forum, praising the innovations to effectively prevent "Cancer" in Thailand, thanks to the three-prong strategy of upstream measures, societal measures, and environmental measures to minimise the risk of cancer.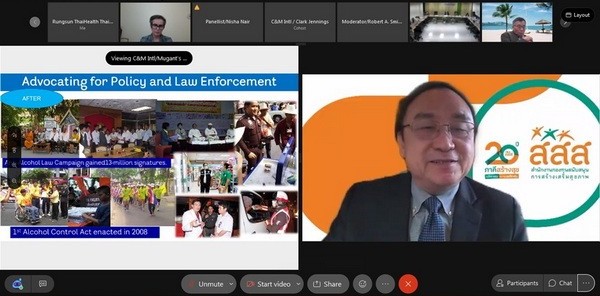 Participating in the APEC Life Sciences Innovation Forum (LSIF) organised by Taiwanese Ministry of Health and Welfare, ThaiHealth CEO, Dr Supreda Adulyanon, spoke in the topic of "Sustaining and Improving Cancer Prevention Efforts". The online eight-nation forum is the celebrated common ground for Asia-Pacific member countries to share their ideas on cancer prevention efforts, relevant policies, and effective innovations that should be deployed to control risk factors of this fatal disease.
Citing World Health Organisation (WHO) statistics where cancer was the second biggest cause of death in 2018 with 9.6 million deaths, and one of the top three causes of death of humans of both genders in Asia-Pacific region. Dr Supreda elaborated Thailand's work at the very upstream to prevent cancers that prevention is much more effective than cure. Thailand has classified prevention efforts into two levels. Prevention efforts on the personal level include screening and educating, while the prevention efforts on the larger level include development of health-related behaviours, lifestyles, and environmental components so as to rid the society of cancer factors – smoking, drinking alcoholic drinks, meagre consumption of fruits and vegetables, lack of physical exercises, obesity, and living in polluted environment.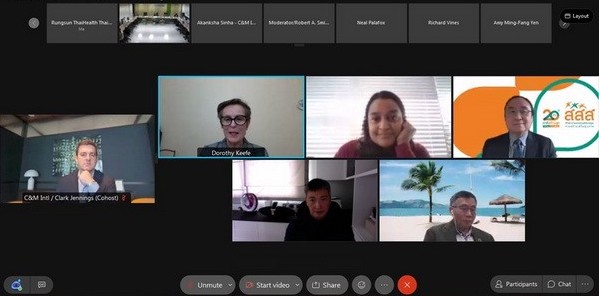 "Ministry of Public Health and National Health Security Office in Thailand jointly play an important role in offering the prevention services of personal and collective illnesses in their universal healthcare system, while ThaiHealth aims at reducing risk factors in the demographic level with the support of three-prong forces: academic, policy, and social forces, from all both government, private, academic, social, and public agencies regardless of their presence in the health circle. The united forces are pushing for changes in national policy and societal directions that induce healthy lifestyles, risk-free societies and environment, which will eventually strengthen the nation's effort of cancer prevention."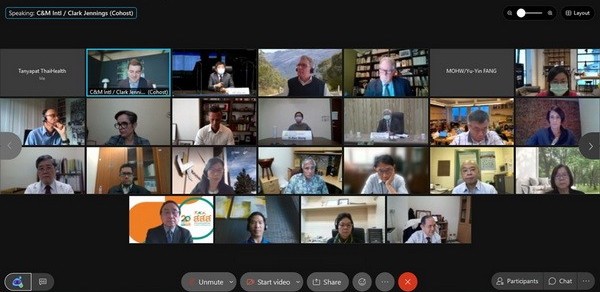 "The three-prong forces initiated by ThaiHealth are leading to endorsement of important policies and measures, such as Alcoholic Beverage Control Act (B.E. 2551), Tobacco Product Control Act (B.E. 2560), along with social attempts to expand the coverage of smoke-free zones and non-alcoholic festivities and social events. These collective measures have been proven to be successful in reducing the number of Thai drinkers and smokers, as well as additional measures brought up in the hope of reducing other risk factors," said Dr Supreda.
rn